Alberta supports the development of Small Modular Nuclear Reactors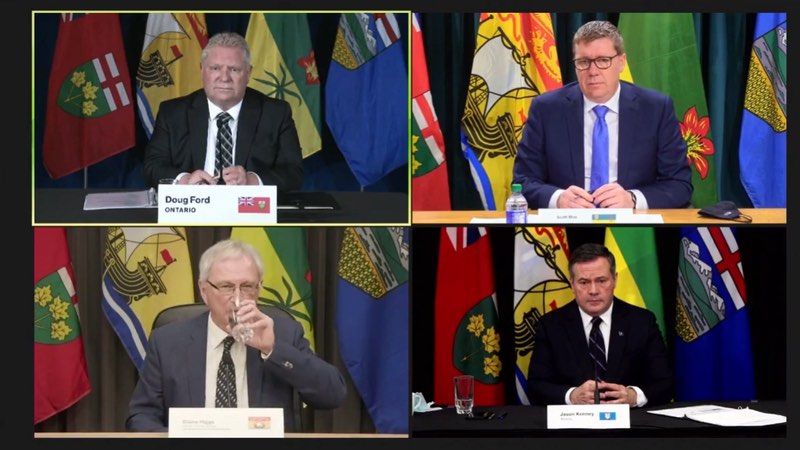 Alberta signs small modular nuclear reactor MOU
Alberta has signed a memorandum of understanding (MOU) with New Brunswick, Ontario and Saskatchewan to support the development of small modular nuclear reactors (SMRs).
Premier Jason Kenney signed the MOU, previously signed by the three other provinces, on April 14. He joined New Brunswick Premier Blaine Higgs, Ontario Premier Doug Ford and Saskatchewan Premier Scott Moe at a virtual event where the premiers shared the findings of a study that examined the feasibility of SMRs in Canada.
"Alberta has always been committed to clean, affordable energy. Small modular reactors are an exciting new technology that could be used in the future to significantly cut greenhouse gas emissions, for example by generating power for Canadian oilsands producers. Nuclear is the cleanest form of electricity production, and with SMRs is now more affordable and scalable for industrial use. We are excited to be part of this group that will help develop Canadian SMR technology."
"Today's announcement confirms the commitment of our provinces to advancing SMRs as a clean energy option, leveraging the strength and knowledge of each of our jurisdictions. This study confirms the feasibility of small modular reactors in Canada and outlines a path forward to deploy this new clean, safe, reliable and competitively priced power. This new technology will help attract investment, create high-skilled jobs and contribute to our growing economy."
"Our government believes the best way to ensure that Canada becomes a leader in advanced small modular reactor development and deployment is through continued engagement and partnerships. New Brunswick has already attracted two tremendous vendors in ARC Clean Energy Canada and Moltex Energy who are now developing their capacity and generating local economic development in the province. New Brunswick is well-positioned to be a world leader in the SMR field."
"It is important that our provinces take these next steps together to continue leading the development of cutting-edge small modular reactors for the benefit of future generations. Ontario is home to a world-class nuclear industry, which we will leverage as we continue our critical work on this innovative technology in order to provide affordable, reliable, safe and clean energy while unlocking tremendous economic potential across the country."
With the addition of Alberta to the MOU, all provinces involved have agreed to collaborate on the advancement of SMRs as a clean energy option to address climate change and regional energy demands while supporting economic growth and innovation.
The SMR Feasibility Study, formally requested as part of the MOU in December 2019, concludes that the development of SMRs would support domestic energy needs, curb greenhouse gas emissions and position Canada as a global leader in this emerging technology. SMRs are nuclear reactors that produce 300 megawatts of electricity or less. They can support large established grids, small grids, remote off-grid communities and resource projects.
The study, conducted by Ontario Power Generation, Bruce Power, NB Power and SaskPower, identifies three streams of SMR project proposals for consideration by the governments of Ontario, New Brunswick and Saskatchewan.
Stream 1 proposes a first grid-scale SMR project of approximately 300 megawatts constructed at the Darlington nuclear site in Ontario by 2028. Subsequent units in Saskatchewan would follow, with the first SMR projected to be in service in 2032.
Stream 2 involves two fourth generation advanced small modular reactors that would be developed in New Brunswick through the construction of demonstration units at the Point Lepreau Nuclear Generating Station. By fostering collaboration among the various research, manufacturing, federal and provincial agencies, an initial ARC Clean Energy demonstration unit plans to be ready by 2030.
Moltex Energy Inc.'s waste recycling facility and reactor is preparing to be ready by the early 2030s. Through ongoing support and collaborations, these advanced technologies could start being deployed as early as 2030 in support of the industrial needs in areas like Saskatchewan, Alberta and around the globe.
Stream 3 proposes a new class of micro-SMRs designed primarily to replace the use of diesel in remote communities and mines. A five-megawatt gas-cooled demonstration project is underway at Chalk River, Ont., with plans to be in service by 2026.
The report identifies the potential for all three streams to create employment and economic growth benefits for Canada, as well as opportunities to export technology and expertise to address global issues such as climate change and energy reliability.
The next action identified in the MOU is the development of a joint strategic plan, to be drafted by the governments of Alberta, New Brunswick, Ontario and Saskatchewan. The plan is expected to be completed this spring.
The partner provinces will continue to work together and across the nuclear industry to help ensure Canada remains at the forefront of nuclear innovation while creating new opportunities for jobs, economic growth, innovation and a lower-carbon future.
Aurora Cannabis to raise $33.8M in share offering, plans to repay convertible debt
EDMONTON — Shares of Aurora Cannabis Inc. were down more than 10 per cent after the cannabis company announced plans to raise $33.8 million in a share offering.
The company says Canaccord Genuity has agreed to buy, on a bought deal basis, 46,250,000 shares of the company at a price of 73 cents per share.
It has also granted Canaccord Genuity an over-allotment option for up to an additional 6,937,500 shares on the same terms. If the over-allotment option is exercised in full, the offering will total $38.8 million.
Aurora says it plans to use the money raised to repay the remainder of its outstanding convertible senior notes at or prior to maturity.
The company says the remainder, if any, will be used for strategic purposes, including potential acquisitions.
Aurora's stock price was down 13 per cent at 79 cents per share in early trading on the Toronto Stock Exchange.
This report by The Canadian Press was first published Sept. 28, 2023.
Companies in this story: (TSX:ACB)
The Canadian Press
Running Reins Ranch in Red Deer County picks up $250,000 grant from province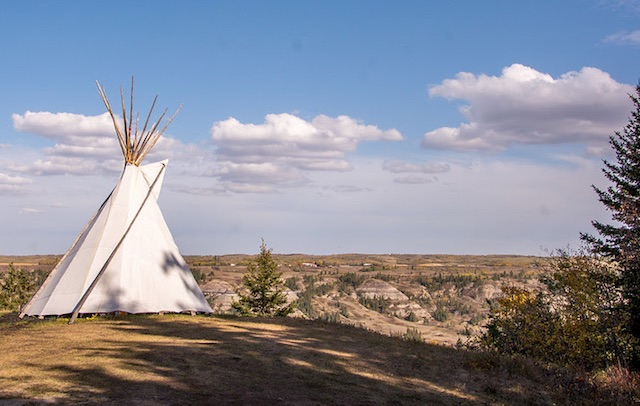 Running Reins Ranch partners with members of the local Indigenous community to set-up teepee accommodations and host regular cultural programming for guests.
Tourism investment fuels growth in rural Alberta
Alberta's government continues to support regional tourism opportunities across the province, generating jobs and new tourism destinations for locals and visitors alike.
Ahead of World Tourism Day 2023, Minister of Tourism and Sport Joseph Schow visited Running Reins Ranch to see first-hand how tourism investment grants are making a difference in the lives of Albertans.
"Alberta's government is proud to invest in growing visitor destinations like Running Reins Ranch that celebrate the richness and diversity of Alberta's rural destinations and provide a sustainable tourism experience for visitors to enjoy."
As part of the Tourism Investment Program, Running Reins Ranch received a $250,000 grant from Travel Alberta.
"Our investment will support the building of additional unique accommodations at the ranch that will triple their capacity, emphasize their year-round offerings and create five new full-time jobs. This investment in Running Reins Ranch is a perfect example of how Travel Alberta is driving tourism growth in rural communities across the province."
Running Reins is located east of Innisfail, offering cabin and teepee accommodations and a wide range of outdoor activities for visitors looking to combine the beauty of the Prairies with farm experiences for a one-of-a-kind getaway.
Right to Left: Minister of Tourism and Sport Joseph Schow, Owners of Running Reins Ranch Terry and Janice Scott, and team member Grace Finlan.
"This funding is a game-changer for us and our business. We are excited to bring our vision to life and provide visitors with unforgettable experiences while supporting the economic growth of the surrounding community."
Tourism is Alberta's No. 1 service export sector. In 2019, Alberta welcomed 34.6 million visitors, generating $10.1 billion in expenditures and supporting more than 80,000 full-time jobs. The Tourism Investment Program is Travel Alberta's commitment to investing $15 million annually with communities and operators to develop the province's tourism sector. Developing Alberta's rural and agri-tourism sector is an essential component of the government's efforts to grow Alberta's tourism economy to more than $20 billion by 2035.
Quick facts
In 2022-23, Travel Alberta funded 166 projects across 73 communities – about 75 per cent of the projects and 70 per cent of the funding were in smaller urban and rural areas of the province.
In December 2022, Alberta's government released its Economic Development in Rural Alberta Plan, with supporting initiatives that demonstrate the government's commitment to building healthy and prosperous communities across rural Alberta and Indigenous communities.