Travel Pass would rebate Albertans up to $200 for staycations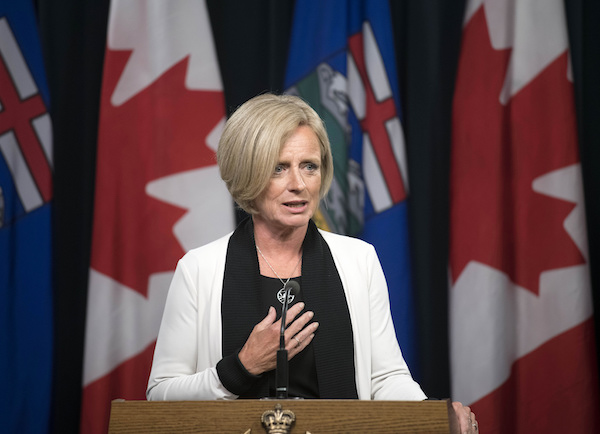 From the Alberta NDP
ALBERTA TRAVEL PASS WOULD BOOST SUMMER TOURISM, SUPPORT BUSINESSES: NDP 
The Alberta NDP Caucus is calling for the introduction of an Alberta Travel Pass tourism voucher to encourage more Albertans to vacation in our province's mountains and parks this summer.
Under the Alberta Travel Pass, families who vacation within the province this summer would be eligible for a one-time rebate of 20 per cent of their travel costs up to $1,000 for expenses such as accommodation, food and drinks, activities like museums and recreation, and petty expenses such as rentals or parking.
"In Alberta, the landscape is part of who we are: we are campers, hikers, mountain bikers and more. We are weekend warriors to the very core," said NDP Leader Rachel Notley. "The Rockies are the ultimate staycation and the Alberta Travel Pass will encourage more families to spend their summer here, experiencing our beautiful parks, supporting local businesses and helping grow our economy."
Notley called for the implementation of Alberta Travel Pass as part of her remarks Wednesday to the Bow Valley Chamber of Commerce.
It is estimated the program would cost approximately $30 million. Before COVID-19, Albertans spent about $7 billion dollars per year on travel outside of Alberta.
The Alberta Travel Pass is based on similar programs underway in Ontario and New Brunswick, where residents there are eligible for up to 20 per cent of their vacation expenses back in rebates or tax credits.
CP NewsAlert: Albertans who voted want equalization removed from Constitution
EDMONTON — The final results from Alberta's equalization referendum show almost 62 per cent of those who voted want to see the principle of equalization removed from the Constitution.
A second referendum question to keep daylight time year-round failed by a whisker: 50.1 per cent to 49.9 per cent.
The votes were held a week earlier in conjunction with municipal and school board elections across the province.
More coming …
The Canadian Press
Former federal cabinet minister to be sworn in as Edmonton's first mayor of colour
Edmonton's first racialized mayor and a diverse city council are to be sworn in this afternoon.
Amarjeet Sohi, an immigrant from India and a former federal Liberal cabinet minister, won the municipal election last week.
He will lead the capital's most diverse council yet.
Eight of the 13 council members are women and four are people of colour.
Sohi says in a statement that he is excited for the ceremony, which will abide with all public health orders related to COVID-19.
Edmonton's council will have its first meeting following the swearing-in ceremony.
This report by The Canadian Press was first published Oct. 26, 2021.
The Canadian Press