Travel Pass would rebate Albertans up to $200 for staycations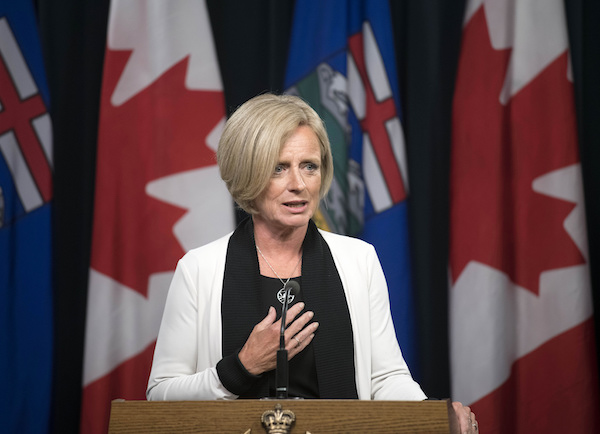 From the Alberta NDP
ALBERTA TRAVEL PASS WOULD BOOST SUMMER TOURISM, SUPPORT BUSINESSES: NDP 
The Alberta NDP Caucus is calling for the introduction of an Alberta Travel Pass tourism voucher to encourage more Albertans to vacation in our province's mountains and parks this summer.
Under the Alberta Travel Pass, families who vacation within the province this summer would be eligible for a one-time rebate of 20 per cent of their travel costs up to $1,000 for expenses such as accommodation, food and drinks, activities like museums and recreation, and petty expenses such as rentals or parking.
"In Alberta, the landscape is part of who we are: we are campers, hikers, mountain bikers and more. We are weekend warriors to the very core," said NDP Leader Rachel Notley. "The Rockies are the ultimate staycation and the Alberta Travel Pass will encourage more families to spend their summer here, experiencing our beautiful parks, supporting local businesses and helping grow our economy."
Notley called for the implementation of Alberta Travel Pass as part of her remarks Wednesday to the Bow Valley Chamber of Commerce.
It is estimated the program would cost approximately $30 million. Before COVID-19, Albertans spent about $7 billion dollars per year on travel outside of Alberta.
The Alberta Travel Pass is based on similar programs underway in Ontario and New Brunswick, where residents there are eligible for up to 20 per cent of their vacation expenses back in rebates or tax credits.
Calgary mayor says lifting remaining COVID-19 health orders 'height of insanity'
Calgary's mayor says it's the "height of insanity" that Alberta is moving ahead with removing almost all of its remaining COVID-19 public health orders.
As of today, close contacts of people who test positive for COVID-19 will no longer be notified of exposure by contact tracers nor will they be legally required to isolate. 
The province is also ending asymptomatic testing. 
Mayor Naheed Nenshi says it inconceivable that the announcement would be made at the same time as cases have nearly tripled from recent weeks.
He says the decision puts Albertans' health at risk.
Nenshi suggests that even the most fervent of anti-maskers wouldn't agree with allowing people who have COVID-19 to be allowed in public.
This report by The Canadian Press was first published July 29, 2021.
The Canadian Press
Red Deer man arrested in one of Alberta's largest ever contraband tobacco seizures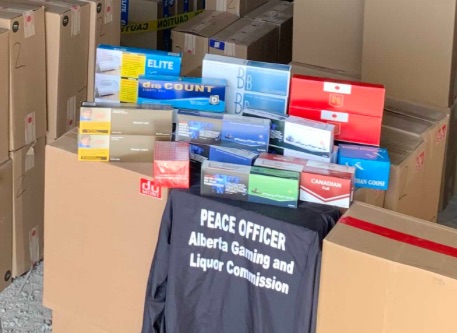 News Release from Alberta Gaming, Liquor & Cannabis
$4.5 million in contraband tobacco products seized by AGLC investigators
An investigation by Alberta Gaming, Liquor & Cannabis (AGLC) led to the seizure of an estimated $4.5 million dollars of contraband tobacco. The seizure represents one of the largest recorded in Alberta history. The total potential lost tax revenue is estimated to be more than $2.5 million dollars.
A search warrant was executed in partnership with Calgary Police Service and the RCMP at a storage facility in southeast Calgary. Ali Al-Hameedawi of Red Deer and Husham Hakeem of Calgary were each charged with trafficking in contraband tobacco, contrary to section 121.1 of the Criminal Code of Canada and fraud over $5,000. The accused are scheduled to appear in Calgary Provincial Court on August 26, 2021.
Contraband tobacco:
is any tobacco product that does not comply with federal and provincial laws related to importation, marking, manufacturing, stamping and payment of duties and taxes;
comes from four main sources: illegal manufacturers, counterfeits, tax-exempt diversions and resale of stolen legal tobacco; and
can be recognized by the absence of a red (Alberta) or peach/light tan (Canada) stamp bearing the "DUTY PAID CANADA DROIT ACQUITTÉ" on packages of cigarettes and cigars or pouches of tobacco.
In addition to lost revenues that may otherwise benefit Albertans, illegally manufactured products also pose public health and safety risks as they lack regulatory controls and inspections oversight.
All wholesalers and importers of tobacco into Alberta must be licensed to sell or import tobacco for resale. Furthermore, all tobacco products must be labelled according to federal and provincial regulations. Albertans who suspect illegal tobacco production, packaging and/or trafficking are encouraged to contact AGLC's Tobacco Enforcement Unit at 1-800-577-2522.
Under a Memorandum of Understanding with Alberta Treasury Board and Finance, AGLC enforces the Tobacco Tax Act and conducts criminal  investigations  related to the possession, distribution and trafficking of contraband tobacco products. In 2020-21, provincial revenue from tobacco taxes was $755 million.