Travel Pass would rebate Albertans up to $200 for staycations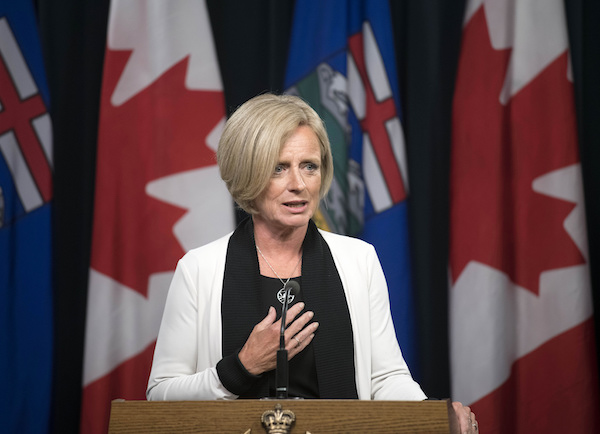 From the Alberta NDP
ALBERTA TRAVEL PASS WOULD BOOST SUMMER TOURISM, SUPPORT BUSINESSES: NDP 
The Alberta NDP Caucus is calling for the introduction of an Alberta Travel Pass tourism voucher to encourage more Albertans to vacation in our province's mountains and parks this summer.
Under the Alberta Travel Pass, families who vacation within the province this summer would be eligible for a one-time rebate of 20 per cent of their travel costs up to $1,000 for expenses such as accommodation, food and drinks, activities like museums and recreation, and petty expenses such as rentals or parking.
"In Alberta, the landscape is part of who we are: we are campers, hikers, mountain bikers and more. We are weekend warriors to the very core," said NDP Leader Rachel Notley. "The Rockies are the ultimate staycation and the Alberta Travel Pass will encourage more families to spend their summer here, experiencing our beautiful parks, supporting local businesses and helping grow our economy."
Notley called for the implementation of Alberta Travel Pass as part of her remarks Wednesday to the Bow Valley Chamber of Commerce.
It is estimated the program would cost approximately $30 million. Before COVID-19, Albertans spent about $7 billion dollars per year on travel outside of Alberta.
The Alberta Travel Pass is based on similar programs underway in Ontario and New Brunswick, where residents there are eligible for up to 20 per cent of their vacation expenses back in rebates or tax credits.
Stantec buying Cardno's North American and Asia Pacific engineering business
EDMONTON — Stantec Inc. has signed a deal to buy Cardno Ltd.'s North American and Asia Pacific engineering and consulting business for US$500 million.
The Edmonton-based company says the deal helps grow its environmental services business.
Cardno's Latin American operations and international development business are not included in the deal.
The acquisition will add about 2,750 professionals to Stantec, nearly doubling its position in Australia to 2,500 employees and increasing its presence in the United States.
Stantec CEO Gord Johnston says the company has worked closely with Cardno for many years.
He says Cardno's key strengths in ecosystem restoration, health sciences, infrastructure, water, and government services are complementary to his company's own offerings in the United States and Australia.
This report by The Canadian Press was first published Oct. 21, 2021.
Companies in this story: (TSX:STN)
The Canadian Press
Precision Drilling Q3 revenue up more than 50% from year ago as drilling ramps up
CALGARY — Precision Drilling Corp. says it lost $38 million in its latest quarter as drilling ramped up and revenue rose more than 50 per cent compared with a year ago.
The Calgary-based company says the loss amounted to $2.86 per diluted share for the year ended Sept. 30, compared with a loss of $28.5 million or $2.08 per diluted share in the same quarter last year.
Revenue totalled $253.8 million in the company's third quarter, up from $164.8 million a year earlier.
Precision, which is the largest drilling rig contractor in the country, says on average it had 51 active drilling rigs in Canada in the quarter, up from 18 in the same quarter last year.
In the U.S., the company had on average 41 active drilling rigs in the quarter, up from 21 a year earlier, while its international drilling business averaged six rigs, the same as a year ago.
In its outlook, Precision says that at current commodity prices it expects higher demand for its services and improved fleet utilization as customers look to maintain and replenish production levels.
"We believe current industry fundamentals are providing the most promising backdrop for our business that we have experienced in almost a decade," Precision CEO Kevin Neveu said in a statement.
"Strong oil and natural gas prices, a significantly improved Canadian market structure and rapidly declining drilled but uncompleted well inventories all point to higher drilling activity in our core markets. Although we are likely in the early innings, our firm bookings and current customer inquiries indicate substantially stronger demand for our services and improved fleet utilization as this rebound continues."
This report by The Canadian Press was first published Oct. 21, 2021.
Companies in this story: (TSX:PD)
The Canadian Press