Todayville Travel: Spring in Italy- Rome and Puglia
First in the two-part series 'Spring in Italy'
"Let's have a picnic. Maybe whoever picked up your pack will come back." "Right," I responded caustically, "to collect the 100,000 lira reward."
On a lonely country road near Ostuni, in the Province of Puglia – the heel of Italy's boot – I stopped to photograph a field of poppies in an olive grove. After a few happy snaps I jumped back in the car and motored on. Fifteen minutes later I reached for my daypack and realized in horror that I had left the pack (complete with camera lenses and phone) on the rock wall that fronted the poppy field. We sped back. The bag was gone. Impossible. We hadn't been gone half an hour and there were no other cars on the road.
While I lay morosely in the ditch, tearing hair and gnashing teeth, my wife Florence calmly analyzed the situation: "Why don't we call your Iphone?" We expectantly dialed from her cell. No answer. I moped back to the roadside. Florence then suggested, "Let's have a picnic. Maybe whoever picked up your pack will come back."
"Right," I responded caustically, "to collect the 100,000 lira reward."
We broke bread, cut cheese and sliced salami. I tried vainly to enjoy a cold Peroni on this otherwise beautiful day. It seemed impossible that, in the short time we had been away, someone could have spotted my satchel in a rock crevice on this remote country lane. "There must be another explanation," I muttered, "maybe a conspiracy."
An hour later we were disconsolately packing up when a faded 1960's era Fiat Panda pulled up and stopped tentatively beside us. An elderly man with glasses thick as an olive-oil bottle gazed out from behind the wheel. He eyed us with a mixture of suspicion and curiosity. A young boy with equally opaque glasses – obviously a blood relative – peered shyly from the passenger seat. Together they began a lengthy, incomprehensible Puglian discourse – and only when satisfied that we understood the situation, did they proudly retrieve my bag from the back seat.
"Mille, mille grazie," I said, confused but genuinely grateful. I wanted a picture but the old signor waived us off and the aged Fiat puttered slowly away. "Yup," Florence remarked, "a conspiracy."
For years my patient wife has been suggesting, "We should spend a month in Italy." And for ages I nodded – and deferred. But last spring when the annual request edged toward an ultimatum, in the interests of marital harmony, I acquiesced.
"And twenty minutes later we were checking into a quaint B&B steps away from the Vatican."
As seasoned travellers we often tour by the seat of our pants, plans random, frequently pulling into a strange town late afternoon searching for accommodation. This has worked well in some places but, in a country where you no speaka da lingua, advance booking is wiser – and infinitely less stressful.
So when the plane touched down at Rome's Leonardo da Vinci Airport in early April, our four weeks of lodging – three nights here, four nights there – were all booked. Even our ride into Rome was arranged. A driver awaited us, patiently displaying a "Mr. and Mrs. Feehan" sign. And twenty minutes later we were checking into a quaint B&B steps away from the Vatican.
We didn't organize this trip on our own – nor did we use a tour company or travel agent. We employed a much better resource: Sandy, an acquaintance who loves Italy, has been there many times and knows exactly where to direct a couple of adventurous travellers in the land of the Azzurri.
Our friend fashioned the entire itinerary: four days exploring Rome, ten days in the south, a few days biking near San Marino and a final 10 days in the rolling hills of Tuscany. Her planning was so meticulous (right down to AirB&Bs in the heart of each town plus offering detailed day-trip ideas) that I feel we owe her a substantial commission – or maybe just a nice spaghetti dinner.

So for those looking for some free advice and a fool-proof schedule for your upcoming trip to Italy, Sandy's phone number is…
Rome is a remarkable, fascinating place. This ancient capital of the empire is overflowing with architecture, museums, statuary, Roman ruins and wonderful old neighbourhoods. And despite the sprawling megalopolis that is modern Rome, its iconic sites (the Coliseum, Forum, Trevi Fountain, Spanish Steps, Pantheon and St. Peter's) can all be visited in a day's stroll.
But Rome is overwhelmed with tourists. On average 40,000 people a day cue up to shuffle obediently through the Vatican and the Sistine Chapel. April is allegedly shoulder season – and we had booked a "private tour" – but we still had to share Michelangelo's artistic brilliance with a giant throng of gawking souls, heads uniformly craned toward the majestic ceiling.
Like many big cities Rome is a little seedy. Pope Francis has allowed the homeless to camp within meters of St Peter's Square. Unfortunately this generous gesture does not add to the curb appeal of the Basilica. We felt a little uncomfortable at night, dodging snoring vagrants, cardboard houses, used needles and other discarded paraphernalia.
I'm not a big city guy so after four days with the hawkers and beggars and tourists snapping pictures with their "selfish sticks" I was happy to pick up our rental car and head for sleepy Puglia, in Italy's delightful south.
Although it has millennia of history, Italy is actually a new country – only a few years older than Canada. Giuseppe Garibaldi rode in on his horse and unified all the disparate kingdoms in 1861. But even today northern Italians tend to look down their noses at their southern brethren. And reciprocally a hint of proud defiance defines the Puglian character.
Our first stop in the south was Matera, a UNESCO world heritage site renowned for its cliffside cave dwellings or sassi. These grottos have been continuously occupied since Neolithic times and the humble Materans are enormously proud of the "negative architecture" of these underground abodes.
One warm afternoon while we strolled a grassy cliffside path, a well-dressed middle-aged man stepped out from the shadows, cigarette dangling from his lips. He introduced himself as Fabrizio and invited us to visit his family sasso and the kitchen where traditional (tipica) food was served.
"Quanto?" I asked suspiciously, concerned about the cost. "For the cave, free," he said, "and if you wish something to eat, you decide what to pay." It was nearly 1 p.m. and we were somewhat peckish, so we warily accepted his invitation.
"I was nearly full when out came two different soups, a hearty beef broth and a lentil stew. Next was a crisp pizza. I quietly undid my belt beneath the table."
Thus began the most interesting and enjoyable afternoon of our Italian visit. After showing us the intricately hand-carved rooms where the ancients slept and stabled their animals – as well as the cisterns where water and wine were stored – Fabrizio led us up a narrow passage to his open-air kitchen overlooking Matera.
Then he started the service. First, the antipasti: crusty bread with four olive oil dips, each infused with a local herb, then bruschetta made from shredded garlic and ripe dried tomatoes, then an amazing assortment of meats, cheeses and vegetables.
I was nearly full when out came two different soups, a hearty beef broth and a lentil stew. Next was a crisp pizza. I quietly undid my belt beneath the table.
Fabrizio chatted constantly while he worked – a knowing smile on his face – educating us on local foods, customs and lifestyle. There was also an unending supply of wine, "vino rosso della casa," vinted from primitivo grapes, which have been cultivated in this region for thousands of years.
"Why did we wait so long to visit Italy?"
There were so many courses I can't recall them all – fish and more cheese were in there somewhere – but I know we finished with dolce (sweets) and a jolt of espresso.
Fabrizio's motto is "less is more" but I've rarely eaten more in one sitting. Three hours after stumbling in on this amazing gastronomic and cultural experience, we stumbled out into the late afternoon sun. As we left Fabrizio called out, "Won't you have some pasta Bolognese?" I think if we had kept eating he'd still be bringing out dishes.
And what was il conto you ask? He humbly, delightedly accepted 40 euro – about $60.
A couple of weeks later on the flight home, over the drone of jet engines, I asked Florence, "Why did we wait so long to visit Italy?" She raised her eyes toward the heavens, shook her head and said, "It must have been a conspiracy." Then she smiled and nodded off.
Next time: Riccione and the Tuscan Hills
Gerry Feehan QC practised law in Red Deer for 27 years before starting his second life as a freelance travel writer and photographer. He says that, while being a lawyer is more remunerative than travel writing, it isn't nearly as much fun. When not on the road, Gerry and his wife Florence live in Red Deer and Kimberley, BC. Todayville is proud to work with Gerry to re-publish some of his most compelling stories from his vast catalogue developed over more than a decade of travel.
THANKS to these great partners for making this series possible.
Enjoy an excellent adventure in Texas.  Click below.
7 Exciting Excursions To Take in Canada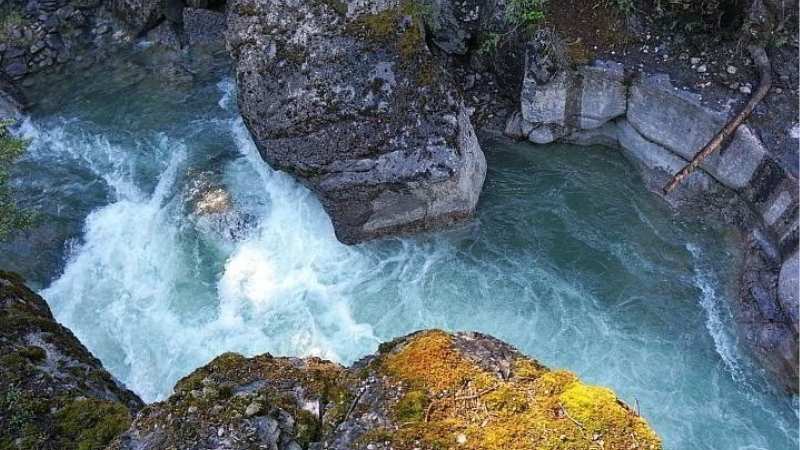 As we await the lifting of lockdowns, let's dream a bit about travel.
7 Exciting Excursions To Take in Canada
Whether you live in Canada or plan to visit from another country, there are plenty of fascinating things to see and do. Canada is the second-largest country in the world in total area, so it would probably be impossible to see every part of it in a single lifetime. Therefore, here are some of the most worthwhile things to see and do across the breadth of this beautiful and welcoming country.
1. Vancouver
Vancouver is located on the West Coast of Canada. It is accessible by water via all inclusive cruises and by train, bus, and automobile as well. Vancouver offers multiple opportunities for fun excursions. You can tour the Canadian Rockies, take the Sea to Sky Gondola to Whistler for some skiing, or go whale watching from the southern end of Vancouver Island.
2. Jasper National Park
In Alberta, you can find one of the best outdoor attractions in Canada: Jasper National Park. Covering 4,200 square miles, or 11,000 square kilometers, it is home to mountains, waterfalls, lakes, and springs. Points of particular interest in Jasper National Park include the Columbia Icefield glaciers and Maligne Canyon, which becomes an otherworldly realm of frozen waterfalls and ice caves with cold temperatures.
3. Churchill
Churchill is a small community located on the banks of Hudson Bay in northern Manitoba. It is known as the polar bear capital of the world, and you can indeed see polar bears there during their annual migration. However, Churchill also offers opportunities to see other natural wonders. In the summer, you can see beluga whales as they travel to their calving grounds in the estuary of the Churchill River.
Because Churchill is so close to the North Pole, winter nights get very long. This combined with a lack of light pollution makes it a good place to observe the aurora borealis, which appears when solar activity is high. Bear in mind, however, that there is no way to guarantee that the northern lights will be visible during your visit.
4. Niagara Falls
Niagara Falls is located on the border between Canada and the United States. It is a short distance away from the city of Toronto in the Canadian province of Ontario. Though one of the most famous waterfalls in the world, Niagara is poorly understood by many. Most people do not know that it actually consists of three different waterfalls. You can see them all from the best possible vantage points by booking a tour.
5. Quebec
Once a French colony, Quebec is the main francophone center of Canada. The French influence is still very strong in Quebecois language, culture, and architecture, so a trip to Quebec is a little like taking a mini-European vacation without going too far from home. You can see majestic waterfalls and quaint little villages in the idyllic Quebec countryside, or you can experience the cosmopolitan excitement of Montreal, its biggest city. Points of interest include the Old Port of Montreal via the Place Jacque Cartier and Mont-Royal Park, one of the largest greenspaces in the city.
6. Ottawa
Ottawa is the capital city of Canada but tends to get outshone by larger and more popular cities, such as Toronto, Montreal, and Vancouver. This may be to your advantage if you'd like to avoid crowds of other tourists on your excursion. Because Ottawa is the seat of Canadian government, you can visit the Royal Canadian Mint and see Parliament Hill during your visit. There are also boat tours and bus tours of the city available.
7. Maritimes
The Maritime Provinces are located on Canada's east coast, along the Atlantic Ocean. There are four maritime provinces altogether: Nova Scotia, Newfoundland and Labrador (which coincidentally lends its names to two different breeds of dog), Prince Edward Island, and New Brunswick. Each has something unique to offer, from the red rock cliffs and literary heritage of Prince Edward Island to the Cape Breton Highlands of Nova Scotia to whale watching in New Brunswick's Bay of Fundy to the world's largest fossil park in Newfoundland and Labrador.
There are many opportunities to take guided tours of notable Canadian locations. You can also explore on your own.
Read more on Todayville.
#AlohaGate – Kenney Announces UCP Resignations in Response to Outraged Albertans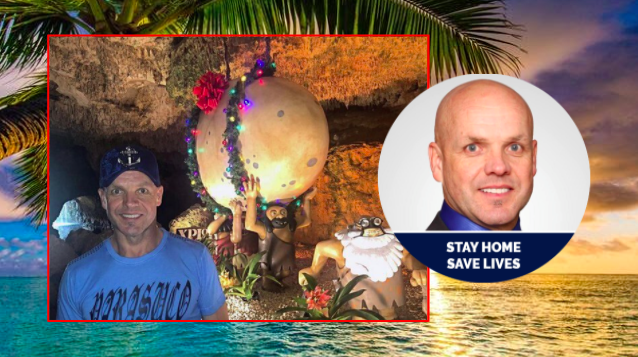 On January 4, 2020, Alberta Premiere Jason Kenney announced the resignation of a number of United Conservative Party members following the Christmas holiday abroad scandal being referred to online as "AlohaGate". This scandal, which has occupied much of the recent news coverage and trending Twitter hashtags in Alberta, has led to massive public backlash and political destabilization for the ruling provincial party. 
Political careers are often characterized by upheaval and public backlash, as politicians are required to cater to the diverse and disparate needs of the many while under constant scrutiny from the public eye. The year 2020 arguably posed an even greater challenge for political leaders, as they struggled to manage the devastating implications of the global COVID-19 pandemic. Government officials have faced constant backlash for implementing restrictions, or lack thereof, in their attempts to strike a balance between maintaining public safety and supporting the survival of the local economy.  
On December 13, many Albertans were disappointed by the Kenney administration's updated COVID-19 restrictions, which extended lockdown measures through Christmas and into the New Year. While not necessarily a surprise, these restrictions, which banned inter-household social gatherings and further discouraged non-essential travel, meant cancelled plans and a solitary Christmas for many. Difficult sacrifices were made by thousands of Albertans who were unable to spend quality time with their families, many of whom shared stories of elderly or ill family members who celebrated the holiday and rang in the New Year alone. 
Under these circumstances, countless Albertans were outraged to learn a number of staff and members of the United Conservative Party (UCP) neglected to cancel their non-essential travel plans, choosing to spend Christmas abroad with their families in international locations like Mexico, Hawaii, Las Vegas and more.
According to an article released by the Calgary Herald on January 3, "To date, nine senior government officials in Alberta have been confirmed to have travelled abroad in December."
The absolute outrage expressed by many upon learning of government officials who failed to abide by the same rules and make the same sacrifices as countless
Albertans did this Christmas has made for a rocky start to the New Year for the UCP. The apologies made by members of the government who travelled abroad over the holidays have been met with scathing responses from Albertans, who have expressed feelings of anger and betrayal at the lack of accountability shown by the province's political leaders.

In perhaps one of the most devastating responses to the controversial AlohaGate, an Alberta family expressed their anger and hurt towards the UCP government after having cancelled their own 2020 trip to Hawaii as a result of the pandemic. This was not a typical family vacation, however, and the cancellation of these plans went far beyond disappointment. The Make-A-Wish Foundation funded the Lousier family trip to Hawaii for their 9-year-old son Braeden, who suffers from Hadju-Cheney syndrome. Braeden, who has struggled with his health for his entire life, is not expected to live to see his teenage years as a result of his condition. "While the family was crushed over the cancellation of their dream vacation," Global News reported, "Lousier said the recent controversy revealing Alberta government officials travelled over the holidays has turned devastation into anger."

This is a sentiment echoed by many who have suffered loss of livelihood, decline of mental and physical health, and forced separation from family members as a result of government lockdown mandates. Simply put by the Edmonton Journal, "The moral authority that the Kenney government must wield in convincing Albertans to obey public health recommendations is now severely diminished by the apparent double standard." 
Jason Kenney's initial response to the scandal, in which he condemned the actions of those who travelled abroad during the holidays but neglected to impose any disciplinary action against them, was met with major public backlash. Following his address, a torrent of responses from the public labeling Kenney a coward, among other things, and asking him to step down as Premiere flooded the Internet. Many used the hashtag #resignkenney in addition to others such as #alohagate and #alohallard.  
On January 4, Premiere Jason Kenney released a statement declaring he was "listening to Albertans who are sending a clear message that they want real consequences for these actions". Therefore, as of January 4, 2020, he has accepted a number of resignations from the individuals who "demonstrated extremely poor judgment" by choosing to travel abroad this Christmas. 
Tracy Allard, Tanya Fir, Jeremy Nixon, Pat Rehn, Jason Stephan, Tany Yao, Jamie Huckabay are among the officials who have since resigned or been demoted from their positions in Alberta's UCP government. 
For more stories, visit Todayville Calgary.