The Naked Absurdity of Global Public Health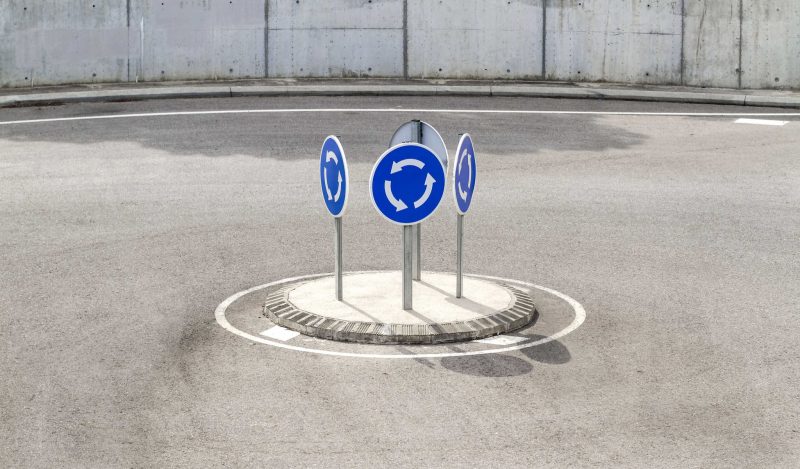 BY
DAVID BELL
"Those Who Can Make You Believe Absurdities, Can Make You Commit Atrocities." ~ Voltaire.
Something is fundamentally wrong with global public health. More accurately, something is fundamentally wrong with the mindset of global health professionals, particularly those in positions of leadership. It has become normal to speak, repeat, and defend complete absurdity, as if illusions and fantasies are real. There are no sanctions for operating in this way – indeed it is proving highly successful. Statements of demonstrable stupidity are becoming prerequisites for career advancement and the approval of peers. It is like living within a fantasy, except those it kills are real.
The world at large struggles to understand that they could be fed falsehoods on this level. Most people still consider the experts quoted in the media to be credible, serious people. They believe that those leading the health professions would not habitually lie. For professionals to act like this, they would have to be deeply troubled, insecure people, or they would have to be quite malevolent. This does not fit the popular image of global health experts.
Beyond individuals, we now have entire institutions mocking reality. They lie to each other and the public, repeat these lies, and applaud each other for doing so. They can state obvious stupidity with impunity as a once critical media now sees its role as backing them unquestioningly, disseminating their pronouncements and suppressing any information to the contrary for a perceived public good. The emperor's obvious nakedness has become proof that he is clothed. Acknowledging the evidence of one's eyes as he parades his wares is tantamount to the crime of Galileo and must be treated accordingly.
The opportunity of COVID-19
Over the last two years, the world's premier health institutions pretended that humans were unlikely to develop effective clinical immunity in response to coronavirus infections, despite experience with the four common seasonal coronaviruses and the SARS-1 confirming that we do. Despite established understanding of mucosal immunity and T-cell function, the public were asked to believe that antibody titers against a single highly-variable pharmaceutically-induced protein were the only valid measure of effective immunity. The leaders and staff within these health organizations knew this was frankly silly, and that the evidence on COVID-19 was showing otherwise.
All these institutions knew that, in time, the relative effectiveness of post-infection immunity would become obvious to all. But this did not stop them from stating that vaccines were 'the only way out of the pandemic,' as if established fact, denigrating those who thought differently and ignoring the natural resolution of prior pandemics. Despite accumulating evidence that the obvious is indeed obvious, this position of fallacy still drives the COVAX global vaccination program. Current evidence that post-infection immunity is more effective than vaccination is of no value– truth simply does not matter to these people anymore.
In 2019, the term 'genetic medicines' referred to pharmaceuticals based on introduction of genetic material into a body for therapeutic purposes. It is standard industry terminology for mRNA formulations such as those that induce SARS-CoV-2 (COVID-19) spike protein production. In 2020, institutions that previously used this term for COVID-19 vaccines decided that continuing to do so would equate to promoting a 'conspiracy theory' – a particularly severe transgression. These mRNA medicines work by inserting synthetic genes into a person's cells, using the host's intracellular machinery to translate the genetic sequence into a foreign protein that is expressed by the cell. These cells are then recognized as foreign by the host's immune system and killed. While this change to the definition of vaccine can be justified by the end result (an immune response), mRNA vaccines are indeed, as the pharmaceutical industry notes, genetic medicines.
It was considered necessary that the public consider such medicines to be indistinguishable from conventional vaccines that present proteins or other antigens to the immune system through an entirely different mechanism. The fallacy was formed to support the claim that if one type of vaccine was safe and effective, then the other must be.
The entire pharmaceutical industry knows this is an absurdity; mRNA injections may well be safe and effective, or they may not, but they are no more like injecting a protein or attenuated virus than riding a bicycle is to riding a train. If the department of transport told us that railways prove that bicycles are safe and effective, we would laugh. Except we wouldn't anymore.
We would, apparently, signal our agreement because to identify differences between bicycles and trains would be evidence of incorrect thinking (misinformation, or a conspiracy theory). Similarly 'incorrect' thinking regarding COVID-19 has been characterized in the Journal of the American Medical Association, with a nod to Nazism, as a neurodegenerative disorder.
Tedros perfects the art
Tedros Adhanom Ghebreyesus and the World Health Organization (WHO) he leads have perfected the art of mainstreaming the ridiculous through COVAX. With a budget several times higher than any prior international health program, it aims to vaccinate billions of already-immune people in age groups barely affected by COVID-19. WHO is aware that the vaccines do not significantly reduce spread, that post-infection immunity is effective, and that vaccinating people with post-infection immunity will provide minimal additional clinical benefit.
WHO promotes COVAX under the banner "No one is safe until all are safe." WHO thus wants the public to believe that vaccinating an individual does not protect them until everyone else is vaccinated, whilst simultaneously believing, as WHO insists, that vaccination against COVID-19 is highly protective for all those who are vaccinated.
The complete incompatibility of these claims, together with the absurdity of claiming that a vaccine that does not stop transmission could protect others and 'end the pandemic,' does not matter. The writers and designers of WHO's speeches and brochures know these opposing claims cannot simultaneously be true. They have found that stating absurdities is rewarded, and that if a young boy points to the emperor's nakedness he can simply be denigrated and excluded, while the emperor swaggers on.
A pox on us all
Tedros recently proclaimed monkeypox, a virus that had then killed 5 people globally, to be a public health emergency of international concern. His organization's last such pronouncement contributed to an increase of about 45,000 added malaria child deaths in 2020, over 200,000 additional dead children in South Asia in the same year, rising tuberculosis, millions of girls forced into child marriage and sexual slavery, and the decimation of global education that will entrench future poverty for billions. Yet this man managed to concentrate the world on monkeypox, an outbreak of such tiny impact that annual mortality from bungee-jumping will likely be higher.
Whole countries followed his lead, global media ran headlines on how many people had this chicken pox-like disease, and the world pretended the emergency was real. Once this man would have been laughed out of office, but the world of 2022 considered this blatant absurdity normal and acceptable. It no longer expects or requires rational discourse from people in authority. Stupidity is expected and its dictates adopted.
The purpose of pointing out the above is not to single out WHO. WHO's fantasy statements are repeated and supported by its peer health organizations. Gavi (the vaccine alliance), CEPI (Coalition for Epidemic Preparedness Innovations), UNICEF (the UN agency that once concentrated on vaccinating children but now leads mass vaccination against a disease targeting the elderly) all apparently agree that 'No one is safe until everyone is safe.'
This needs to be understood as an entire industrial culture – global health is a business and its primary role is to support itself. Its members know their pronouncements are false or illogical, but dishonesty has become an important tool to achieve their goals. It fuels income and expansion, and therefore must be good. Many private corporations would act similarly if advertising standards were not enforced. These international health agencies operate outside of national jurisdictions, and so have no enforceable standards. The media, once a check on such malfeasance and misgovernance, has ceased to value truth.
The COVID-19 event has opened the gate to a new era in public health, and the absurdity of the monkeypox 'emergency' is an example of what is coming. A pandemic industry that has formed around these agencies, now with the weight of the World Bank behind it, is asking us to believe that pandemics are becoming more frequent, and that the world's diminishing wildlife poses an ever-increasing threat.
WHO's own publications may tell us that pandemics have occurred just 5 times in 100 years, with overall reducing mortality, but this is of no consequence. Fantasy, when repeated sufficiently in a matter-of-fact manner, can displace objective reality as a driver of policy. The removal of employment, disruption of supply lines, increase in mass poverty and the economic wreckage of the COVID-19 response is used to justify a call for repetition of the same, more easily and more often, by the same people who orchestrated it.
Killing by killing truth
Most health professionals, given a few minutes to sit down and think this through, can see that something is wrong. However, it is hard to hold onto this reality if the lie opposing it is repeated widely and frequently, echoed by all one's peers. People who understand infection control can still put on a mask at a restaurant door to remove it at a table just meters away. Humans are fully capable of living a lie, of embracing absurdity in life and work, just to get along. We now have an entire international industry fully reliant on acceptance of such absurdity for its survival. Despite the risks, it works.
COVID-19 showed us how willing many people are to join the harming and denigration of others to defend positions they know are illogical and untrue. To see one's own profession indulging in such behavior is difficult to reconcile, when that profession is in some ways entrusted with the welfare of others. But we should not be surprised, we are all human and this promotion of global harm will continue as long as it reaps local rewards. People do not easily tire of wrong – they get accustomed to it.
This institutional self-delusion would be of little consequence, even humorous, if it only involved an emperor walking the streets of a children's tale. But many of the children in this tale are now dead from malaria and malnutrition, millions of girls are enduring nightly rape and tens of millions denied education will spend their lives in poverty. They did not ask these people in Geneva, Washington, or Brussels to remove their food security, education and healthcare to ostensibly protect elderly elsewhere from COVID-19.
They are not asking for a growing pandemic bureaucracy to gorge itself whilst entrenching further inequality. Our response to this level of institutional dishonesty and absurdity must not be one of amusement but rather of disgust, and concern for what could happen next.
Three Medical Policies that Need Immediate Changing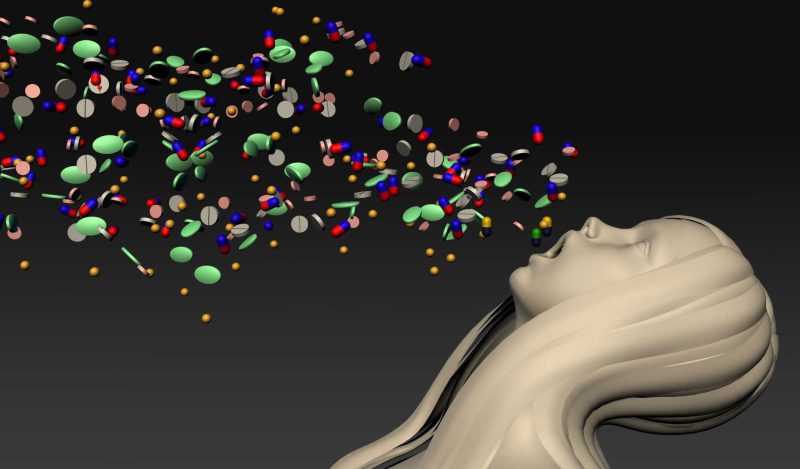 BY
PIERRE KORY
You can't make this up: The same cast of characters who erred so badly on COVID-19 want a do-over. A head-turning essay in The Atlanticwent so far as to plead for "pandemic amnesty." For many in the medical community who have been derided by the likes of Dr. Anthony Fauci and his fanatics, these words ring hollow. Talk, as they say, is cheap, especially with the benefit of hindsight. Before a COVID-19 mulligan can be considered, here are three policies that must change.
First, "vaccine or bust" proponents must admit their approach overpromised and underdelivered. President Biden has repeatedly declared COVID-19 a "pandemic of the unvaccinated," despite the science indicating otherwise. His claim that the vaccinated "do not spread the disease to anyone else" was rated "mostly false" by PolitiFact. Simply lowering the goalposts about less severe symptoms is insufficient. This is not what we were promised.
Making matters worse was the weaponization of this misinformation to influence public policy. It wasn't just a smug Rachel Maddow telling her audience in March 2021 that the "virus stops with every vaccinated person." This so-called science was used to pit Americans against one another, keep children out of school and force personnel out of critically important positions in the military, schools and first responders. Last fall, 5% of unvaccinated adults reported leaving their jobs.
I should know. I've been on the receiving end of threats to my livelihood.
This brings us to point two: The new California law empowering the punishment of doctors deemed guilty of spreading "misinformation" must be repealed before it can inflict further damage. Signed by Gov. Gavin Newsom, California Assembly Bill 2098 enables the state to strip the medical licenses of professionals who veer from the preferred political party line.
It's a disturbing trend taking hold across the country. The American Board of Internal Medicine (ABIM) recently voted to remove Dr. Peter McCullough, one of the nation's leading cardiologists, from his certifications in cardiovascular disease. Mr. McCullough's sin had nothing to do with his performance in caring for patients, but rather with questioning the necessity of the COVID-19 vaccine for younger populations. With their far-reaching certification authority, the ABIM has the power to make any doctor's life a living hell. Mr. McCullough's fate now hangs in the balance until his Nov. 18 appeal date. This dangerous precedent must be nipped in the bud in the nation's most populous state (governed by an oft-mentioned future presidential candidate) before it can take hold elsewhere.
Third, the District of Columbia must scrap its vaccine mandate for children in schools once and for all. Last week's vote to delay compliance until January 3, 2023, is not enough. DC is one of the only school districts in the country with this type of requirement, going further than their counterparts in New York City or Los Angeles.
Last month, nearly half (44.7%) of DC school students fell short of COVID-19 compliance, according to Axios. In a city where 60% of the school-age population is Black, this mandate is not only unnecessary but is perpetuating further inequity. The pandemic has already taken an incredible toll on our children's education, with math and reading scores falling to astonishing new lows. It is beyond misguided to bar children from attending school unless they receive a vaccine for an illness that poses a far smaller hazard to their health than the soaring crime rates in our cities.
From masks to breakthrough cases to alternative treatments, the so-called experts have amassed a track record of incorrect judgments that make political pollsters look good by comparison. Even in the fog of a once-in-a-century pandemic, these decisions were not just borne of inexpert and incorrect scientific knowledge but rather driven by a rush to push a medical agenda.
Our organization, the Front Line COVID-19 Critical Care Alliance (FLCCC) practices what we preach. As data evolved over time, we updated our recommendations and approaches accordingly. It wasn't luck. We were following the science. Sadly, government agencies stuck with their unceasing policy recommendations that were increasingly divorced from the science.
One thing most people can agree on: COVID-19 won't be the last public health emergency. There are already concerning headlines about an early spike of RSV impacting children. The leaders of captured health agencies must learn from their mistake of allowing the pharmaceutical industry unimpeded control of pandemic health policy. Americans are incredibly forgiving people willing to show grace, but step one in that process is a willingness for those in charge to admit their mistakes.
Republished from Washington Times
Sam Bankman-Fried and the Pandemic Industrial Complex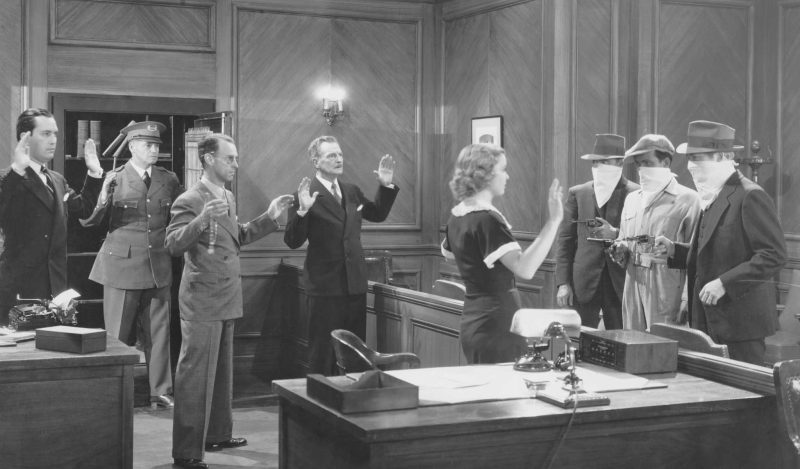 BY
MICHAEL SENGER
The collapse of Sam Bankman-Fried and his fraudulent cryptocurrency empire at FTX is news at its most entertaining. Who doesn't love the story of a big shot billionaire revealed to be an outright fraud? It's black-and-white. FTX owes billions in debt and doesn't actually own a dime of the assets it claimed. Game over.
At first blush, the story seems simple. A con man cynically convinced a bunch of gullible financiers that he was an eccentric young visionary and a really great guy, and he ran off with the dough.
But take a closer look at the mainstream coverage, and you'll realize there's far more to this story than a classic financial fraud. In fact, the puff pieces from mainstream outlets about SBF and the causes he was funding—most notably, the pandemic planning industry—even after his empire was revealed to be an outright fraud, are the clearest instance we've seen of the modern political machine in all its cynicism.
Both the New York Times and the Washington Post ran articles portraying SBF as a more-or-less honest businessman with a big heart who got tangled up in a bad situation. This is, of course, wildly inaccurate. From the very beginning, SBF had no intention of engaging in honest business. He never owned a dime of the assets he said he did. And in an incredible interview with Vox, he essentially admitted that there were never any good intentions behind his "philanthropic" contributions.
But it's the Washington Post article titled "Before FTX collapse, founder poured millions into pandemic prevention" that's most astonishing. As Jeffrey Tucker has documented, the Washington Post gushes over the tens of millions of dollars that SBF had donated to the pet left-wing cause of "pandemic prevention:"
FTX-backed projects ranged from $12 million to champion a California ballot initiative to strengthen public health programs and detect emerging virus threats (amid lackluster support, the measure was punted to 2024), to investing more than $11 million on the unsuccessful congressional primary campaign of an Oregon biosecurity expert, and even a $150,000 grant to help Moncef Slaoui, scientific adviser for the Trump administration's "Operation Warp Speed" vaccine accelerator, write his memoir.
…Ok. But all that money was stolen.
Leaders of the FTX Future Fund, a spinoff foundation that committed more than $25 million to preventing bio-risks, resigned in an open letter last Thursday, acknowledging that some donations from the organization are on hold.
…Ok. But everything we did over the last three years for purposes of "preventing bio-risks" was an abject failure, leading—as was entirely predicted—to countless thousands of deaths due to delayed medical operations, a mental health crisis, drug overdoses, an economic recession, global famine, and hundreds of thousands of excess deaths among young people who were at little to no risk from the virus.
The FTX Future Fund's commitments included $10 million to HelixNano, a biotech start-up seeking to develop a next-generation coronavirus vaccine; $250,000 to a University of Ottawa scientist researching how to eradicate viruses from plastic surfaces; and $175,000 to support a recent law school graduate's job at the Johns Hopkins Center for Health Security. "Overall, the Future Fund was a force for good," said Tom Inglesby, who leads the Johns Hopkins center, lamenting the fund's collapse. "The work they were doing was really trying to get people to think long-term … to build pandemic preparedness, to diminish the risks of biological threats."
SBF even played both sides, contributing millions for coverage of the Covid "lab leak theory."
The Bankman-Frieds' family foundation in February also committed $5 million to ProPublica, a nonprofit news organization, to support reporting focused on pandemic preparedness and biosecurity, including one-third of the grant delivered upfront. The funding has subsidized several staff and articles — including a high-profile story with Vanity Fair about the possibility that covid leaked from a Chinese laboratory, which frustrated some of the Bankman-Frieds' pandemic advisers who pointed to criticism of its translations of Mandarin Chinese.
This is, of course, in keeping with a years-long pattern of glowing press on the 30-year-old "crypto king"—whom Forbes had estimated to have a net worth over $15 billion—from the same business journalism outlets that were supposed to be holding him accountable.
We've been told not to question which policies billionaires choose to support, because it's their money. But none of it was his money. It was all stolen.
We've been told it doesn't matter whether the policies the billionaires supported actually worked, because their intentions were good. But here, SBF's intentions had never been good. He donated the money solely for the purpose of glowing press to further his fraud.
We've been told the glowing press for billionaires who support these policies is justified, because the policies help the world. But these pandemics policies never helped the world. They created a man-made human and economic catastrophe, set back human rights by decades and decimated America's global credibility.
From the earning of the money, to the donating of the money, to the positive press coverage, to the policies the process funded, at no point was there any good intent or positive outcome to any of it. The entire operation was pure, unadulterated evil.
This is the modern political machine in all its stark, inhuman nihilism. Once the machine is fed its priority, whether through fear, fraud, or outright corruption, then all its cogs snap into place—from the politicians and officials to the billionaires and journalists—and the only wrong a person can do is to oppose its priorities. The intent never mattered. The legality never mattered. The truth never mattered. The data never mattered. The results never mattered.
Republished from the author's Substack