Alberta Justice Minister says Trudeau government's "statutory release" policy forced officials to release Myles Sanderson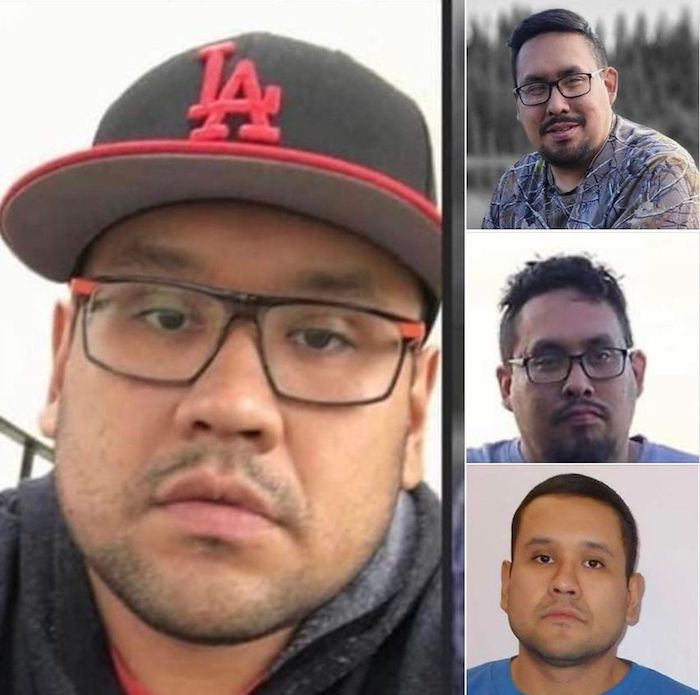 Submitted by Minister of Justice and Solicitor General Tyler Shandro
OP/ED Minister Shandro: Revolving Bail System & Statutory Release
Albertans are becoming increasingly angry with the catch-and-release system that allows dangerous criminals back into our communities.
This is not the fault of the Alberta Justice system, local courts, crown prosecutors or the police.
The catch-and-release system is systemic and can be traced to federal laws and the bail regime established by Ottawa.
Before 1992, offenders were granted early release based on time-off for good behaviour. If someone showed remorse and behaved in prison, they could earn parole. Amendments then replaced this policy with "statutory release", which legally requires that criminals who have served two-thirds of their sentence be automatically released into the community.
Myles Sanderson, one of the suspects in the mass killing that occurred in Saskatchewan, was out on statutory release after serving two-thirds of a federal sentence for numerous charges, including assault and robbery before being declared "unlawfully at large" in the summer of 2022. Sanderson was sentenced to four years and four months for a series of violent crimes – already a very soft sentence – but served less than three years behind bars.
Making matters worse, the Trudeau government's Bill C-75, federal legislation passed in 2018, made significant changes to bail that quietly left a lot of our communities unsafe by making it almost impossible to hold even serious, repeat offenders in pre-trial custody.
Alberta's government is doing everything in its power to address crime. In the past few years, Alberta has hired fifty new crown prosecutors, expanded the Provincial Court, greatly expanded drug treatment courts and has increased the budget for Alberta Law Enforcement Response Teams (ALERT) to combat organized crime and illegal guns and gangs.
These actions, while substantial, are not enough. Alberta's government, municipalities, federal Members of Parliament of all political stripes must make this matter a priority and speak with one voice to demand longer sentences for violent offenders and a bail regime that prioritizes public safety. Ultimately, those in power in Ottawa must answer for a soft-on-crime system that does not place the protection of the law-abiding public at the centre of all decisions.
Tyler Shandro
Minister of Justice and Solicitor General
Future of Energy is Here – Province of Alberta pitches Alberta and Albertans at 2022 Energy Council conference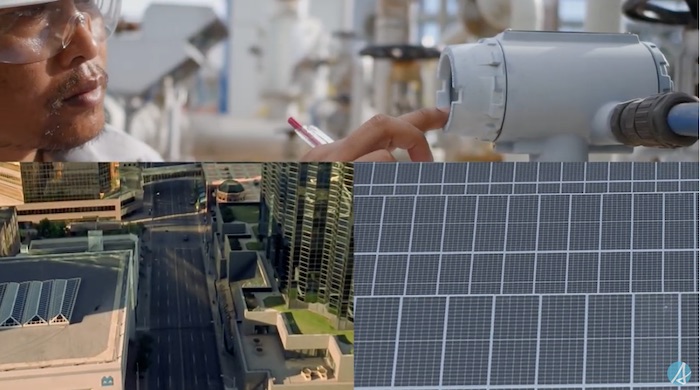 Alberta's Energy Minister Pete Guthrie is making a powerful presentation to state and provincial legislators from across the United States and Canada at the Energy Council's Global Energy and Environmental Issues Conference in Banff.
It's a convincing pitch on behalf of energy workers, and Alberta taxpayers who rely so heavily on the province's most lucrative industry. The presentation is boosted by this video profiling Alberta's stable, abundant and environmentally responsible energy supply.
Energy Minister Pete Guthrie issued the following statement on Alberta's energy sector at the 2022 Energy Council conference:
"Energy matters now more than ever. This year, we've seen how geopolitical events and volatile energy markets can impact the lives of people throughout the world. It matters where the energy that powers our homes, our economies and our lives comes from.
"The world needs a solution for long-term energy security that is also responsible, reliable and affordable. That solution is Alberta.
"It's in this spirit that Alberta is proud to host the Energy Council's Global Energy and Environmental Issues Conference in Banff. We are promoting our energy sector to more than 160 participants – including state and provincial legislators from the United States and Canada.
"During the conference, we will focus discussions on the future of the energy industry, the strength and security of the North American energy system and the role Alberta has to play.
"Alberta is the global leader in responsible energy development that the world needs. We have the innovation, technology and expertise needed to produce responsible energy. We have the highest human rights, labour and environmental standards. We have Canada's fastest-growing renewable energy sector. On top of all that, we are rapidly developing carbon capture and storage and lowering emissions, with the Pathways Alliance targeting net zero by 2050.
"Our government firmly believes Alberta is the key to energy security for North America and the world. Our track record speaks for itself. Last year, about 62 per cent of the crude oil imported to the United States came from Alberta – that is 10 times more than their oil imports from Saudi Arabia, and over four times more than all of OPEC. Every barrel that comes from Alberta helps replace one produced by countries that do not adhere to our high environmental and social standards. Our province has one of the largest oil reserves in the world, and we are ready to supply nations around the world with our reliable and responsibly produced resources.
"Alberta's support of research and innovation excellence ensures that innovators can continue to make groundbreaking discoveries, commercialize game-changing emissions-reducing technologies and solve some of the industry's biggest challenges.
"The future of energy is here. It's Alberta."
Ice Explorer rollover investigation complete – No criminal charges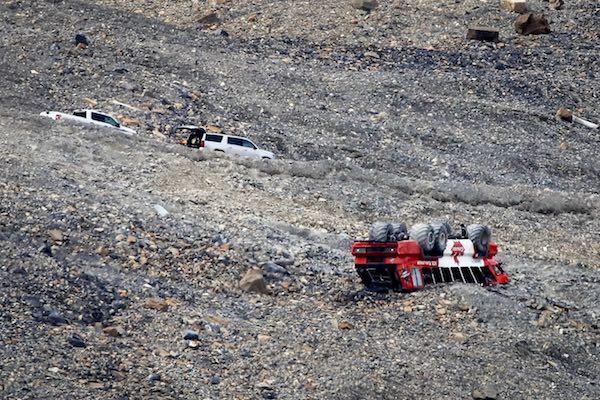 Submitted by Alberta RCMP
Jasper RCMP investigate Ice Explorer rollover in the Columbia Icefields – Update #7
The RCMP have completed their investigation into the tragic events of the Ice Explorer rollover in Columbia Icefields on July 18, 2020. The RCMP have shared all requested investigative material gathered during the criminal investigation with the Ministry of Labour as required by the Alberta OH&S Act. While the RCMP is aware of the charges resulting from the regulatory investigation, the criminal standard is high and the criminal investigation is independent, separate and parallel to the OH&S investigation.
Upon consultation with the Alberta Crown Prosecution Service, the RCMP have determined that no criminal charges are warranted in this investigation. This determination brings the RCMP's criminal investigation to a close.
This investigation was of the utmost seriousness and was complex, both factually and legally.
Our thoughts continue to go out to the families of the deceased and the injured, and to all who have been impacted by this tragedy.
No further details can be shared at this time.