Red Deer South UCP constituency board member resigns in response to COVID-19 restrictions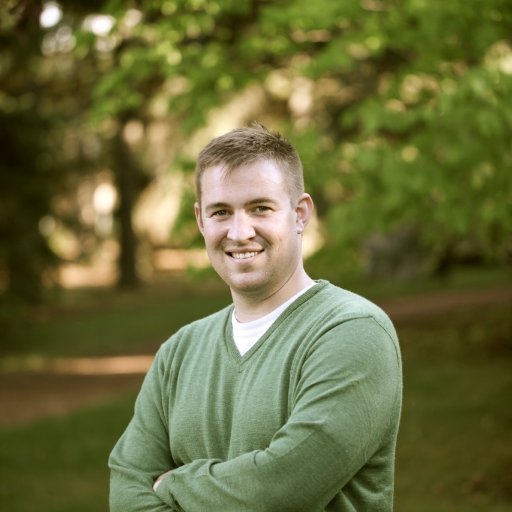 A political firestorm is brewing in Alberta.  The province's response to COVID-19 is leading to a growing rift amongst members of Alberta's UCP.  In an effort to slow the spread of COVID the government's approach has been to protect hospitals by limiting interactions between people. This has lead to thousands of job losses and months of painful uncertainty for small business owners.  Increasingly, individual UCP politicians and Constituency Associations are calling on the Premier to take a new direction. They want the province to shift focus to provide comfortable quarantine sites for vulnerable citizens and the people who work with them, while the rest of Alberta returns to normal.  In an effort to protect the fragile economy, a number of constituency associations are considering their strongest possible move.  They're deciding whether they should call for a leadership review which would be a direct challenge to Premier Jason Kenney.
In Central Alberta, Calvin Goulet-Jones a member of the Red Deer South UCP Board has resigned.  In his resignation letter (below) Goulet-Jones says the UCP has abandoned the core principals which brought conservatives from different parties together.   Janis Nett, President of the Red Deer South UCP Board says other members of the board support the decision Goulet-Jones has made, but they also support Red Deer South MLA Jason Stephan and the party.  Nett says remaining board members are hoping a change in direction can be accomplished without fracturing conservatives into two more more parties in the next provincial election.  The Red Deer South Constituency Association meets later this week and a discussion about how best to convince party leadership to change direction will be on the agenda. 
Below is a post from the Facebook page of former Red Deer South Constituency Association board member Calvin Goulet-Jones.
Here is an excerpt of the my resignation letter to the local UCP board. I share this as a reminder of what the UCP was built on. For context, the content within the letter is relevant to the end of January. Please also note that this was not an admonishment of local board members, but a recognition that I can no longer be involved at this time for the reasons I state below.
It is no secret that times have changed and I strongly believe we have lost sight of the principles I feel we all hold dear. I am saddened when I look at the core principles that the UCP was built upon. I am saddened because it is so evident that the UCP has abandoned their foundation. They are no longer the party that Albertans elected.
Let me elaborate on the principles the UCP was built upon and where we find ourselves today.
Principle 1 – A robust civil society made up of free individuals, strong families, and voluntary associations.
We live in an era right now where individuals are not free. In fact, we live in an era where the freedom to earn an income is fined, where putting in an honest day's work to put food on the table results in intimidation and strong families are being weakened as a result. This may not affect you, but it affects our society. When freedom is taken away from one individual it is taken away from all of us. Our society is neither robust, nor is it civil. In fact, it can be argued it is breaking down at the hands of our government.
Principle 2 – Freedom of speech, worship and assembly.
No one can take away the freedom to worship, including the government, however they certainly can put a major damper on it. Our government has intimidated and bullied churches severely beyond what could ever be deemed reasonable. Not only in Alberta but across this country the freedom to corporately worship has been taken away. The point is that this is a core principle of the UCP and the government seems to have not given it a second thought.
Principle 3 – Affirm the family as the building block of society and the means by which citizens pass on their values and beliefs and ensure that families are protected from intrusion by government.
The family is the building block of society, meanwhile families are suffering and children are bearing the brunt of the governments decisions. While the child help line has received an unprecedented amount of calls for help our government applies bandaids. This government is deconstructing the building block of society, mental health issues are rampant, and they have shifted the burden of covid and placed it upon the most vulnerable: Our children. They are affected by the very specific decisions that the government makes more than they will ever know.
Furthermore, the government's logic is beyond reason. To say that a loved one may babysit your kids but that same loved one may not stay for dinner is absurd. To impose a fine to an individual who is struggling with loneliness and needs familiar company, yet allow a contractor to enter homes is mean spirited. I can go on, but I cannot imagine anyone can truly say that this government is busy ensuring that individuals are protected by the intrusion of government.
Principle 4 – Economic freedom in a market economy which encourages the creation of wealth through free enterprise, and protection of the right to own, enjoy and exchange property.
This government has shut down businesses and are bankrupting the individuals who own them. What's more, this government has taken it further and has called those people who are soon to be homeless 'selfish'. Alluding to the idea that they are greedy for wanting to earn an income. I find it very sad that the UCP has abandoned this principle as it is cornerstone policy that the UCP was built on. Free markets and private sector job creation. Instead, the UCP continues to actively work towards shutting small businesses down.
Principle 5 – Limited government, including low levels of taxation to help generate economic growth while allowing Albertans to enjoy the fruits of their own labour.
This government has given itself an unprecedented amount of power to intervene in any and every situation it deems fit. This is not limited government. The UCP speaks of low taxation while putting in policies that result in businesses and individuals earning a pittance. This government has literally made it a crime for certain people in our society to enjoy the fruits of their own labour by threatening fines and threatening prison.
Principle 6 – Fiscal responsibility, including balanced budgets, debt reduction, and respect for taxpayers' money
The government has stifled growth and has ballooned debt. There was a reasonable point (back in March/April) where I can understand some of the decisions that were made. No one, including the government knew what was going on. We are well beyond that point though, yet the government continues to double down. Balanced budgets are a thing of fantasy, and we seem to live in a dream world that Trudeau himself would be proud of – that the government has an endless amount of money.
Principle 7 – Protecting public safety as a primary responsibility of government.
"Two Weeks to bend the curve." "Stay home, stay safe." "We are all in this together." Three catch phrases used by our government to convince the public that abandoning your principles is worth it. Instead, this government is creating a never seen before amount of unrest. People are not happy. People are losing their homes and becoming desperate. It would be easy to say that this is because of the virus, but it is not. It is because of the specific decisions that our government is making.
Alberta's Internet Child Exploitation Unit working on record number of cases
Article submitted by the Alberta Law Enforcement Response Team
ICE responds to surge in record number of case files
ALERT's Internet Child Exploitation (ICE) unit has begun the new year with a number of arrests across Alberta. Twenty-four suspects have been charged with 60 offences related to the online sexual exploitation of children.
After receiving a record number of case referrals in 2020, ICE has been collaborating with its policing partners across the province to make arrests. Last year, ICE experienced nearly a 40% increase in its number of case referrals with over 2,100 intakes.
2020-21 – 2,136;
2019-20 – 1,555;
2018-19 – 1,237;
2017-18 – 903;
2016-17 – 894;
2015-16 – 749.
"This is a concerning consequence of our digital dependency during the pandemic. ALERT has responded by directing more tools and resources to our ICE units and we are prepared to travel to every corner of the province in order to stop child sex predators," said ALERT CEO Supt. Dwayne Lakusta.
"The sexual exploitation of children is a crime that tears at the fabric of society and preys on our most vulnerable. Increased provincial funding is enabling ALERT to double the size of its ICE unit, ensuring it has the tools and resources to track down predators who commit these heinous acts and bring them to justice," said Hon. Kaycee Madu, Minister of Justice and Solicitor General.
With new provincial funding, ALERT has sought to double the size of the ICE unit with the addition of investigators, forensic technicians, analysts, and disclosure clerks, along with new technologies and software applications. With now more than 50 positions, Alberta's ICE unit is one of the largest of its kind in Canada.
Between January 1 and March 31, 2021, ICE arrested 24 suspects. There is no definitive link between the suspects other than the nature of offences allegedly committed.
The arrests came as the result of investigative referrals from the RCMP's National Child Exploitation Coordination Centre, which works with internet and social media providers to track and investigate online instances of child sexual exploitation.
Each of the suspects was charged with at least one child pornography offence:
Michael Antonio, 25-year-old man from Calgary;
Curt Backlund, 48-year-old man from Grande Prairie;
Brad Bailey, 19-year-old man from Marlboro;
Brett Beer, 54-year-old man from Onoway;
Eric Bultmann, 30-year-old man from Calgary;
Kevin Dykstra, 35-year-old man from Barrhead;
Brian Harrison, 35-year-old man from Calgary;
Jeremy Henderson, 42-year-old man from Okotoks;
Bryan Hillman, 39-year-old man from Calgary;
Christopher Hoffner, 34-year-old man from Medicine Hat;
James Kydd, 39-year-old man from Calgary;
Mica LePage, 44-year-old man from Edmonton;
Jordan MacDonald, 30-year-old man from Edmonton;
Cris Marshall, 29-year-old man from Stettler;
Stedson McDonald, 32-year-old man from Grande Prairie;
James Merrison, 21-year-old man from Edmonton;
Traline Munn, 44-year-old man from Cold Lake;
Krishnamoort Nalla Naidu, 38-year-old man from Edmonton;
Van Linh Nguyen, 24-year-old man from Edmonton;
Ivan Scott, 47-year-old man from Cochrane;
Jerry Lee Thompson, 47-year-old from Fort MacLeod;
Hunter Tonneson, 20-year-old man from Blackfalds;
Chase Viau, 23-year-old man from Edmonton; and
Richard Westland, 45-year-old man from Medicine Hat.
During the investigations, ICE relied upon the assistance of a number of partner agencies, including: Calgary Police, Edmonton Police, Lethbridge Police, Medicine Hat Police, and RCMP detachments in Barrhead, Beaverlodge, Blackfalds, Cochrane, Edson, Fort MacLeod, Grande Prairie, Onoway, Okotoks, Slave Lake, Stettler, and Wood Buffalo.
Anyone with information about these investigations, or any child exploitation offence is encouraged to contact local police or cybertip.ca.
Former star goaltender Luongo named general manager of Canada's hockey worlds team
CALGARY — Former star goaltender Roberto Luongo has been named the general manager for Canada's men's team for the 2021 world hockey championship.
Hockey Canada said Tuesday in a release that Luongo will oversee all hockey operations, including staff and player selection and evaluation for the May 21-June 6 tournament in Riga, Latvia.
Shane Doan and Scott Salmond were also named to Canada's management team.
Doan and Luongo have long histories representing Canada on the ice.
Luongo appeared in three straight Winter Olympics from 2006 to 2014, helping Canada win gold in his final two Games.
Luongo made 34 saves in Canada's 3-2 overtime win over the United States in the 2010 gold-medal game in Vancouver. Montreal's Carey Price became Canada's starting goalie ahead of Luongo when it defended its title in Sochi, Russia in 2014.
The Montreal native also helped Canada to two world championship gold medals (2003, '04) and one World Cup title (2004). 
Luongo is one of only three goaltenders in NHL history to play more than 1,000 games, finishing with 1,044 over a 19-year career. He was twice named to the NHL second all-star team (2003-04, 2006-07), won the William M. Jennings Trophy in 2010-11 and ranks third all-time in wins (489). 
Luongo was recently named assistant general manager for the 2022 Olympic Winter Games, where he will lead goaltender evaluation.
Doan represented Canada six times at the world championship and helped his country win gold in 2003 and 2007.
Doan was also a teammate of Luongo at the 2004 World Cup and the 2006 Olympics in Nagano, Japan.
He played 21 seasons (1995-2017) with the Winnipeg/Arizona franchise, and is the all-time franchise leader in goals (395), assists (560) and points (955).
Salmond was recently named assistant general manager for the 2022 Olympic Winter Games. He was promoted to senior vice-president of national teams with Hockey Canada in 2018 after serving as vice-president of national teams for four years.
"Hockey Canada is excited to have Roberto lead our management group at the IIHF World Championship this year, and to continue to work with our entire Olympic management team as we continue to prepare for the 2022 Olympics," Tom Renney, chief executive officer of Hockey Canada, said in a statement. 
"We are also fortunate to have Shane and Scott contribute as assistant general managers; both individuals bring a wealth of experience to Canada's national men's team."
Canada opens the world championship May 21 at Arena Riga against host Latvia with preliminary-round games through Tuesday, June 1. 
Canada will also face Italy, Finland, Germany, Kazakhstan, Norway and the United States in the preliminary round before the tournament wraps up with the bronze and gold medal games June 6.
Canada has 26 world championship titles, with the last one coming in 2016, along with 15 silver and nine bronze.
The 2020 world championship scheduled to be held in Lausanne, Switzerland, was cancelled due to the COVID-19 pandemic.
This report by The Canadian Press was first published April 20, 2021.
The Canadian Press