RDC – Partnerships enhance program opportunities
At Red Deer College, we are very proud of the breadth of more than 100 programs that we offer. In my column in June, I shared details about how we are launching seven new programs this academic year, which positively enhances the scope of our offerings.
While we often talk about programs at a high level, today I would like to share with you specific examples about what opportunities within our programs looks like for students on a day-to-day basis. This is the more personal side to our programming, because it involves the experiences, relationships and learnings that can have lifelong impacts on our students. The examples I will discuss are possible thanks to the strong partnership that Red Deer College has with Red Deer Public School District (RDPSD).
Last year, our two organizations entered into agreement that, in its most functional way, could be described as trading spaces to enhance learning opportunities. In September 2017, Red Deer Public School District began using a classroom at RDC for the new College High School, which provides an alternative site for high school students to complete their education here at RDC.
And starting in September 2019, RDC students in the School of Education will benefit from a dedicated, flexible learning space, as well as learning opportunities in the new Westpark Middle School, which is currently under construction.
But this partnership is about so much more than just spaces in which to learn. Thanks to our partnership – and under the leadership of Gloria Antifaiff, Dean of RDC's School of Education, along with Della Ruston, Associate Superintendent, System Services with RDPSD, and Dean Pasiuk, Principal at Westpark Middle School – we had the opportunity to dream big. We collaborated to determine what the areas of need were, and we looked at creative ways we could work together to best serve our students of all ages.
We are so encouraged by the successes so far. With the College High School, students are taking their high school courses at RDC, and this offers them the opportunity they might not otherwise have had to attain their high school diplomas. These students may have left high school early and are now looking to complete, or the high school environment may not be the right fit for them to be successful in their studies.
Now, thanks to the College High School, they can complete their courses at Red Deer College, taught by a teacher employed by RDPSD, and they can become familiar with and confident in the College environment. While completing their high school courses, they are also exposed to what post-secondary education looks like, and this opens the door for many new possibilities for their futures.
As we look to the future starting next September, we are so excited for what the opportunities at Westpark Middle School will mean for our RDC students in the School of Education. The dedicated classroom space and immersion within the school setting will provide our students with a real-time learning lab in a safe, supportive environment.
Our plan for this space in Westpark Middle School is to deliver a required course that all Bachelor of Education students have to take in either their first or second year. This will allow them to become familiar with and comfortable in a school setting very early in their academic program. They will be able to start building a toolbox of strategies that will help them as future teachers, and they will learn how to interact with students and staff through their coursework and other potential volunteer opportunities. In addition, we are also exploring ways to incorporate this type of experiential learning into the Educational Assistant program.
This is a unique model within a middle school setting, and it is an example of workplace integrated learning, which will be an important part of RDC's future programming as a comprehensive regional teaching university.
These positive learning opportunities are only possible because of our strong partnership and the support, dedication and commitment from both Red Deer Public School District and Red Deer College. We are all extremely passionate about teaching and learning, and this has been a wonderful opportunity for our organizations – located just across the street from each other – to partner for the benefit of our community members and our students.
Dr. Paulette Hanna is Vice President Academic at Red Deer College.
This column was first published in Red Deer Advocate on Saturday, September 29, 2018.
Unveiling Red Deer Polytechnic's New Brand – Watch Live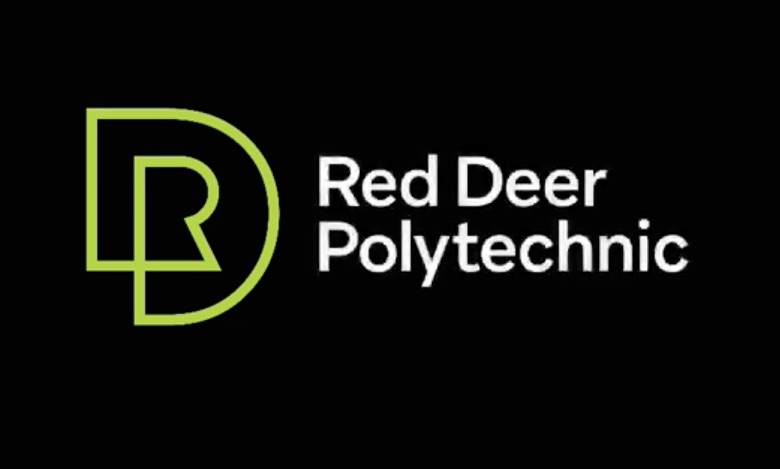 The wait is finally over, and Red Deer Polytechnic is thrilled to unveil our new brand to all those who care deeply about our institution. The public is invited to view the livestream of the event, so they can enjoy this historic moment as we all celebrate our institution's future.
Red Deer Polytechnic has opted to invite the public to a livestream event due to the ongoing COVID-19 pandemic. We have determined that a livestream is the best option to safely celebrate this day with the large number of people who care deeply about the history and future of our institution. A recording of the event will be available online, so people will have the opportunity to view it as their schedules permit.
Schools to offer on-site vaccination, August 16 measures extended to September 27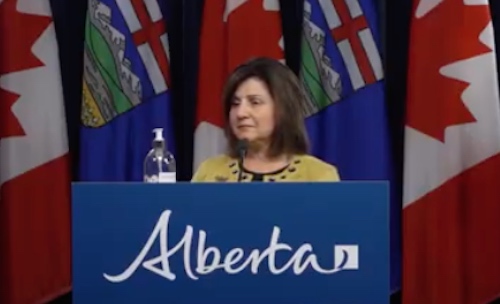 Health guide, tool kit and on-site vaccination ensure safe school year ahead
New health guidance will ensure students' safety and help school officials prepare for the new school year.
The Guidance for Respiratory Illness Prevention and Management in Schools document will help schools to reduce respiratory illness and infection in schools. A back-to-school tool kitprovides information for parents and school staff on what to expect when students head to their classrooms.
Consistent with the extended timelines for easing COVID-19 measures, students and school staff should screen daily for symptoms using the Alberta Health Daily Checklist, and must isolate if they test positive or have the core COVID-19 symptoms.  A detailed 2021-22 School Year Plan contains two contingency scenarios for continuing student learning if there is a significant change in the COVID-19 situation in the fall.
To further promote a safe school year, all eligible Albertans, including students, teaching staff, parents and guardians, are strongly encouraged to get vaccinated with both doses before the school year begins.
With these measures in place and climbing vaccination rates, students and parents can look forward to in-person classes, with no restrictions on in-person learning or extracurricular activities. However, masking will be required on school buses.
"Thanks to the power of vaccines, I'm pleased that students can return to a normal school year in September. The safety of students and staff remains our number one priority, and we have a detailed plan that includes contingency scenarios for continuing student learning if there is a significant change in the COVID-19 situation. We will continue to follow the expert advice of Alberta's chief medical officer of health and are ready to make changes if needed."
"Making sure Alberta's schools are safe is one of our government's top priorities. I am confident that this guidance will help keep students and staff safe, and our province's children and youth can go on to thrive in the upcoming school year."
Vaccines in schools
To increase accessibility to COVID-19 vaccines, immunizations will be available through temporary clinics in schools for students in grades 7 to 12 as well as teachers and staff. Starting on September 7 students, teachers and staff can receive whichever dose they are eligible for in school.
Parent or guardian consent for students will be required through consent forms.
Students in grades 7 to 12 do not need to wait for an in-school clinic to be vaccinated. Bookings for first and second doses are available provincewide. Albertans can book appointmentsthrough AHS online, by calling 811 or through participating pharmacies. First-dose walk-in clinics are available at multiple locations.
"Vaccines are the most important protective measure for students, teachers, parents and guardians as we prepare for back to school. I encourage parents and guardians to arrange vaccine appointments for themselves and their children as soon as possible. This will help further strengthen protection in schools and benefit all youth, whether or not they can be immunized yet."
AHS will continue to support schools to manage outbreaks of respiratory illnesses.
Alberta's government has contingency scenarios to continue student learning if there is a significant change in the COVID-19 situation — similar to those implemented in the previous school year.
2021-22 school year plan and health guidance highlights
Students, families and school staff should continue to screen daily for symptoms using the Alberta Health Daily Checklist and get tested if they are symptomatic.
The Guidance for Respiratory Illness Prevention and Management in Schools builds on public health practices used to reduce the spread of respiratory viruses, such as COVID-19, influenza and other infections in school settings.
Best practices to reduce the risk of transmission of COVID-19 and other respiratory illnesses will continue, including:

Students and staff who have any new signs of illness should stay home and not attend school until they are feeling well.

If a student or staff member has any of the following core COVID-19 symptoms (new, or worsening and not related to other known causes), they are required to isolate for 10 days from onset of symptoms, or until they receive a negative COVID-19 test result, as per provincial guidelines:

Fever
Cough
Shortness of breath or difficulty breathing
Loss of sense of smell or taste
Sore throat (adults only)
Runny nose (adults only)

Cleaning and disinfecting high touch surfaces.
Promoting frequent hand hygiene and good respiratory etiquette.
Schools are encouraged to have a plan for students and staff who develop symptoms to wait in a separate area until they can go home.

Masking is not provincially required in school settings for any age group, except on school buses.

AHS, through a zone Medical Officer of Health or their designate, may recommend masking to manage an outbreak and prevent more widespread transmission of a respiratory illness.
Zone Medical Officers of Health and their designates may also recommend additional measures if a school experiences a respiratory illness outbreak including screening for symptoms and cohorting.

School authorities have the ability and the corresponding accountability to put in place local measures, such as physical distancing, cohorting, and masking requirements, that may exceed provincial guidance.
Quick facts
As of August 12, 65 per cent of 12 to 14 year olds have received one dose in Alberta and 54 per cent are fully protected with two doses.
As of August 12, 67 per cent of 15 to 19 year olds have been partially vaccinated in Alberta with one dose and 56 per cent are fully protected with two doses.