RDC – Partnerships enhance program opportunities
At Red Deer College, we are very proud of the breadth of more than 100 programs that we offer. In my column in June, I shared details about how we are launching seven new programs this academic year, which positively enhances the scope of our offerings.
While we often talk about programs at a high level, today I would like to share with you specific examples about what opportunities within our programs looks like for students on a day-to-day basis. This is the more personal side to our programming, because it involves the experiences, relationships and learnings that can have lifelong impacts on our students. The examples I will discuss are possible thanks to the strong partnership that Red Deer College has with Red Deer Public School District (RDPSD).
Last year, our two organizations entered into agreement that, in its most functional way, could be described as trading spaces to enhance learning opportunities. In September 2017, Red Deer Public School District began using a classroom at RDC for the new College High School, which provides an alternative site for high school students to complete their education here at RDC.
And starting in September 2019, RDC students in the School of Education will benefit from a dedicated, flexible learning space, as well as learning opportunities in the new Westpark Middle School, which is currently under construction.
But this partnership is about so much more than just spaces in which to learn. Thanks to our partnership – and under the leadership of Gloria Antifaiff, Dean of RDC's School of Education, along with Della Ruston, Associate Superintendent, System Services with RDPSD, and Dean Pasiuk, Principal at Westpark Middle School – we had the opportunity to dream big. We collaborated to determine what the areas of need were, and we looked at creative ways we could work together to best serve our students of all ages.
We are so encouraged by the successes so far. With the College High School, students are taking their high school courses at RDC, and this offers them the opportunity they might not otherwise have had to attain their high school diplomas. These students may have left high school early and are now looking to complete, or the high school environment may not be the right fit for them to be successful in their studies.
Now, thanks to the College High School, they can complete their courses at Red Deer College, taught by a teacher employed by RDPSD, and they can become familiar with and confident in the College environment. While completing their high school courses, they are also exposed to what post-secondary education looks like, and this opens the door for many new possibilities for their futures.
As we look to the future starting next September, we are so excited for what the opportunities at Westpark Middle School will mean for our RDC students in the School of Education. The dedicated classroom space and immersion within the school setting will provide our students with a real-time learning lab in a safe, supportive environment.
Our plan for this space in Westpark Middle School is to deliver a required course that all Bachelor of Education students have to take in either their first or second year. This will allow them to become familiar with and comfortable in a school setting very early in their academic program. They will be able to start building a toolbox of strategies that will help them as future teachers, and they will learn how to interact with students and staff through their coursework and other potential volunteer opportunities. In addition, we are also exploring ways to incorporate this type of experiential learning into the Educational Assistant program.
This is a unique model within a middle school setting, and it is an example of workplace integrated learning, which will be an important part of RDC's future programming as a comprehensive regional teaching university.
These positive learning opportunities are only possible because of our strong partnership and the support, dedication and commitment from both Red Deer Public School District and Red Deer College. We are all extremely passionate about teaching and learning, and this has been a wonderful opportunity for our organizations – located just across the street from each other – to partner for the benefit of our community members and our students.
Dr. Paulette Hanna is Vice President Academic at Red Deer College.
This column was first published in Red Deer Advocate on Saturday, September 29, 2018.
Post-secondary schools must report on free speech efforts on campus, minister says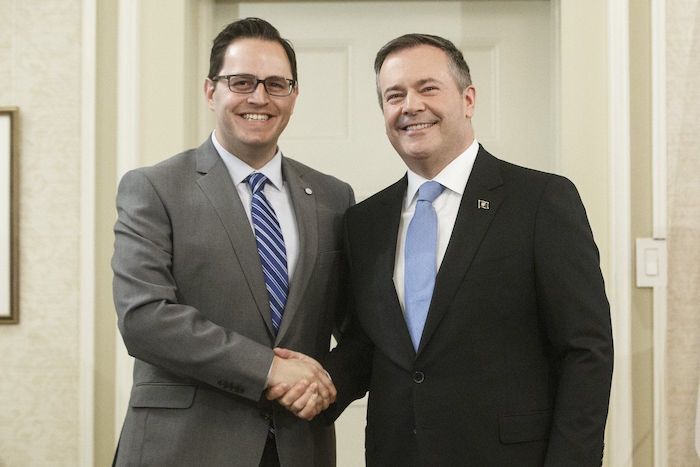 Edmonton – The Alberta government says it will require post-secondary institutions to report annually on their efforts to protect free speech on campus.
A news release from the Department of Advanced Education does not detail exactly what must be included in these reports, or say what the consequences would be if the requirements are not met.
Minister Demetrios Nicolaides signalled changes were coming earlier this week after the University of Lethbridge reversed its decision to host a speech by a former Mount Royal University professor whose comments on residential schools have drawn fierce criticism.
Frances Widdowson was fired from Mount Royal in late 2021 after she spoke of the educational benefits of residential schools while questioning whether abuses at the institutions amounted to cultural genocide.
Widdowson's campus speech this week was to centre on concerns that a mob mentality and "woke policies" increasingly threaten academic freedom.
The Alberta government says the latest move builds on its earlier work in 2019, when it required all 26 publicly funded post-secondary institutions in Alberta to either endorse the Chicago Principles on free expression, or develop a policy consistent with them.
"It is abundantly clear that more needs to be done to ensure our institutions are adequately protecting free speech," Nicolaides said in a written statement Friday.
Alberta's post-secondary institutions should be bastions of free speech and academic freedom that promote critical thinking. I will continue to explore greater steps we can take to strengthen free speech on campus."
This report by The Canadian Press was first published Feb. 3, 2023.
Alberta budget set for Feb. 28, with focus on funding for health, school growth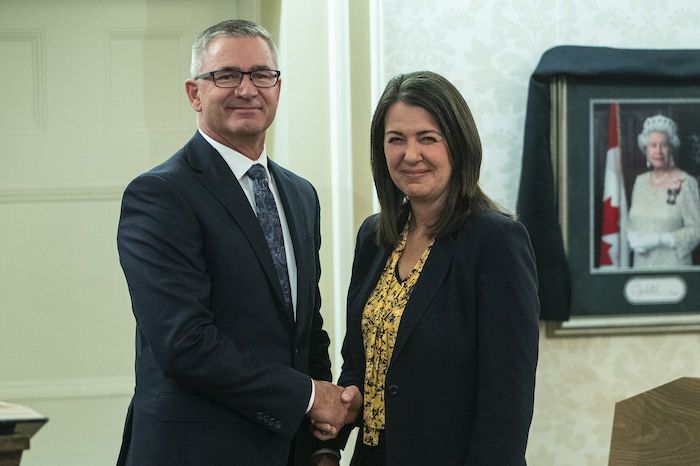 By Dean Bennett in Edmonton, Alberta, Canada
Alberta Finance Minister Travis Toews says the United Conservative Party government's 2023 budget will be delivered on Feb. 28, the first day of the spring legislature sitting.
Toews said Friday it will focus on investing in health care and school enrolment growth.
It's expected to be the final budget before voters go to the polls for a scheduled May 29 general election.
Alberta's fortunes, powered mainly by energy revenues and further diversification of its economy, have been on the upswing since the global economy began rebounding from the COVID-19 pandemic.
Last fall, Toews announced the current budget year, which finishes at the end of March, is expected to record a $12.3-billion surplus.
That surplus comes even with $2.8 billion being set aside over the next three years to cover inflation-fighting programs and payouts to shield Albertans — particularly families, seniors and the vulnerable — from higher costs.
Toews said while energy prices remain volatile, the outlook is for them to stay strong.
"This budget will reflect the fact that health care is a priority, that health care capacity is a priority, " said Toews in an interview.
"Alberta is leading the nation on net-inflow migration," he added.
"Our population is growing. Our enrolment in our K-12 education system is growing, and the budget will reflect that good news story with additional enrolment growth."
One outstanding question after the budget will be whether Toews will run again in the May vote.
He is a first-term UCP member representing Grande Prairie-Wapiti.
Toews declined to say whether he has made a decision.
"I'll have more to say on that one later," he said, "I'm focused on preparing the budget."
This report by The Canadian Press was first published Jan. 27, 2023.