RCMP members taking a stand against "mandatory" vaccination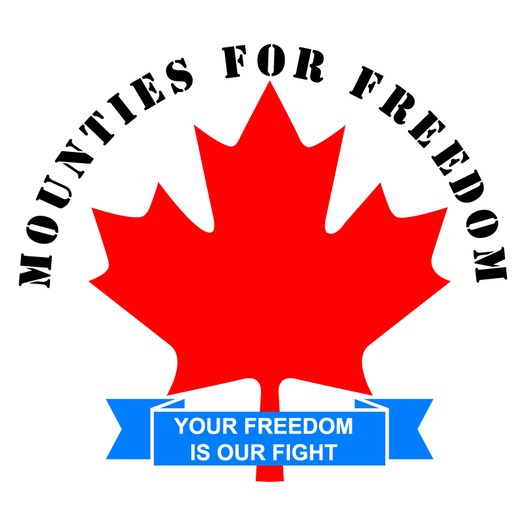 RCMP members facing the loss of their jobs over mandatory vaccination are reaching out to their Commissioner and asking for the support of Canadians.
In an extensive and detailed Open Letter to RCMP Commissioner Brenda Luck, the officers say they cannot "willingly participate in enforcing mandates" they don't believe in.
RCMP members opposed to vaccine mandates have formed an organization called Mounties For Freedom. Members of the RCMP are among the thousands of federal public servants who feel threatened by Prime Minister Justin Trudeau's announcement that "There will be consequences" for those who choose not to be vaccinated.
The open letter (below) to Commissioner Lucki sets out a series of arguments culminating in a joint statement against "the discrimination faced by those who have exercised their right to bodily autonomy."
---
Open Letter to RCMP Commissioner Brenda Lucki
RCMP National Headquarters
73 Leikin Dr
Ottawa, Ontario K1A 0R2
October 21, 2021
Dear Commissioner Brenda Lucki:
We respectfully submit this open letter to express our most sincere concerns and resolute stand against the forced coercive medical intervention of Canadians, and against the undue discrimination experienced by those exercising their lawful right to bodily autonomy. We are not against vaccinations, but as law enforcement officers, we cannot in good conscience willingly participate in enforcing mandates that we believe go against the best interests of the people we protect.
As Canadians, our constitutionally-protected freedoms precede the government, and may only be temporarily limited if the majority of evidence justifies such infringements as reasonable, provable, and guided by law. If presented with all available evidence in a court, we firmly believe the government implemented mandates would not hold up under scrutiny.
As experienced investigators, we look past what information is provided and focus on how the information is presented. A proper investigation should be conducted as objectively as possible, and follow the principle that it is better to have questions that cannot be answered than to have answers that cannot be questioned. A complete investigation must include full disclosure of all the facts of the case, even contradictory evidence. Why, then, is there little to no tolerance for free and open debate on this matter? Many credible medical and scientific experts are being censored. Accordingly, we rightly have concerns about "the science" we are being coerced to "follow".
As representatives of our communities within the RCMP and representatives of the RCMP in our communities, we have never witnessed such division in our country. This sense of "Us versus Them" will be further fueled by having a police force consisting only of "vaccinated" people, while serving communities consisting of "unvaccinated" people, which goes against the community policing model the RCMP has strived to achieve.
As law enforcement officers, we already face higher levels of stress and mental illnesses due to the nature of our work. These have been compounded – considerably – by mandates that we believe are deeply unethical, threatening our livelihood, and dividing society.
As federal employees, what is being done to mitigate this stress? Moreover, what assurances are we given that the injections will not cause short or long-term side effects? What steps will be taken to ensure members are compensated for adverse side effects?
Police officers are expected to preserve the peace, uphold the law, and defend the public interest. We strongly believe that forced and coerced medical treatments undermine all three and, thus, contradict our duties and responsibilities to Canadians. We remain loyal to the Charter and Bill of Rights and ask you to send investigators to collect statements from medical professionals (and other reliable witnesses) who allege they have been silenced – putting lives at risk. Allow us to make this information publicly available to all so the public can scrutinize it and achieve informed consent.
This letter was created from the collective thoughts, beliefs, and opinions of actively serving police officers of the Royal Canadian Mounted Police (RCMP) from across the country. We have a wealth of experience which includes, but is not limited to, General Duty, Federal Serious and Organized Crime, School Liaison, Prime Minister Protection Detail, Emergency Response Team, Media Relations, and Combined Forces Special Enforcement Unit. We come from various ranks, levels of experience, communities, cultural backgrounds, religious beliefs, and vaccination statuses. Together we are the Mounties for Freedom. We are individual police officers who united in the belief that citizens, including federal employees, should not be forced and coerced into taking a medical intervention.
In August 2021, Canadian Prime Minister Justin Trudeau announced, "Federal public servants need to be fully vaccinated," and that for those without a medical exemption who choose not to be vaccinated: "There will be consequences"1.
Since that statement, many federal employees have been told they will be sent home without pay for refusing to receive a contested medical treatment. We have united in the belief that people should not be forced or coerced into receiving the current COVID-19 treatments – it should be voluntary. We stand united against the forced and coerced medical intervention of Canadians and against the discrimination faced by those who have exercised their right to bodily autonomy. We believe in democracy, the Canadian Charter of Rights and Freedoms, and the Bill of Rights.
This is not about whether people should be vaccinated – that is a personal choice.
———-
In an extensive
podcast interview with David Whitehead
, Mounties For Freedom spokesman Corporal Daniel Bulford points out several issues with vaccine mandates. Corporal Bulford (who ironically is a member of the Ottawa based detail in charge of protecting the Prime Minister) is particularly upset with Canada's health authorities for not allowing treatments such as Ivermectin which have been
successfully and extensively tested
in other parts of the world.
Over 40,000 supporters have signed up in support of the Open Letter to RCMP Commissioner Brenda Lucki.
Why are people in Britain talking about Boris Johnson's WhatsApp messages?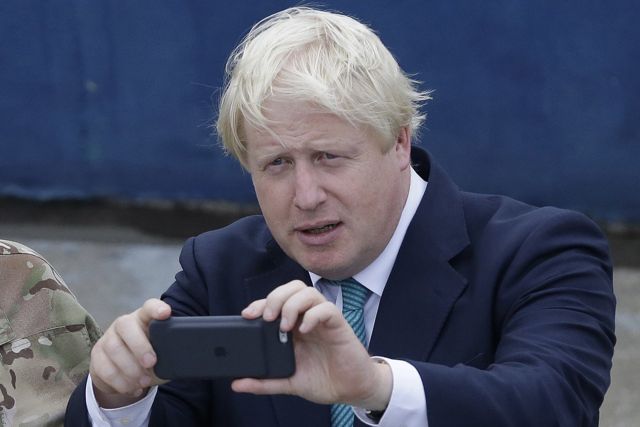 LONDON — Critics accuse the British administration of running "government by WhatsApp" because of the popularity of the messaging app with politicians and officials.
So it feels inevitable that a tussle over WhatsApp messages is at the heart of Britain's official inquiry into how the country handled the COVID-19 pandemic.
Thousands of messages exchanged during the pandemic between then Prime Minister Boris Johnson and government ministers, aides and officials form key evidence for the investigation chaired by retired judge Heather Hallett. The Conservative government, now led by Prime Minister Rishi Sunak, wants to be able to edit the messages before handing them over, saying some are personal and irrelevant to the inquiry. It has filed a legal challenge against Hallett's order to surrender the unredacted messages.
WHAT IS THE INQUIRY INVESTIGATING?
More than 200,000 people have died in Britain after testing positive for COVID-19, one of the highest tolls in Europe, and the decisions of Johnson's government have been endlessly debated. Johnson agreed in late 2021 to hold an investigation after pressure from bereaved families.
Hallett's inquiry is due to scrutinize the U.K.'s preparedness for a pandemic, how the government responded and whether the "level of loss was inevitable or whether things could have been done better."
Public hearings are scheduled to begin June 13 and last until 2026, with the former prime minister and a host of senior officials due to give evidence.
WHAT'S UP WITH WHATSAPP?
The Meta-owned messaging service has become a favorite communications tool among U.K. government officials and the journalists who cover them. It's easy to use for both individual and group chats, and its end-to-end encryption offers users a sense of security that messages will be private.
That confidence has sometimes proved misguided. Former Health Secretary Matt Hancock, who helped lead Britain's response to the virus, gave tens of thousands of his messages to a journalist who was helping him write a memoir. The journalist passed them to a newspaper, which splashed embarrassing details in a series of front-page stories.
Hallett has asked to see messages exchanged between Johnson and more than three dozen scientists and officials over two years from early 2020. She also wants to see Johnson's notebooks and diaries from the same period.
WHAT'S THE GOVERNMENT'S POSITION?
The government of Sunak, who took office after Johnson resigned amid scandals in mid-2022, argues that some of the messages are "unambiguously irrelevant" to the COVID-19 inquiry. It says publishing them would be "an unwarranted intrusion into other aspects of the work of government," and into individuals' "legitimate expectations of privacy and protection of their personal information."
On Thursday, the government's Cabinet Office filed court papers seeking to challenge Hallett's order for the documents. The next step will be a hearing at the High Court in the coming weeks.
Many lawyers think the government will lose the challenge. Under the terms of the inquiry, agreed upon with the government at the outset, Hallett has the power to summon evidence and question witnesses under oath.
"The government has an uphill task," Jonathan Jones, a former head of the government legal service, wrote in a blog post for the Institute for Government. "The likelihood is that the court will say the inquiry chair should be the one to decide how she goes about it, and what material she needs to see for that purpose."
WHAT DOES BORIS JOHNSON SAY?
Johnson has a history of friction with successor Sunak, whose resignation from the government in July 2022 helped topple Johnson from power.
Johnson has distanced himself from the government's stance by saying he is happy to hand over his messages. On Friday, he said he has sent the WhatsApp messages directly to Hallett's inquiry.
But — in another twist — they cover only part of the requested period. Johnson hasn't passed on any messages from before April 2021. That period includes the early days of the pandemic — when the government made fateful and still-contested decisions — as well as three periods of national lockdown and the dates of rule-breaking parties in government buildings that led to scores of people, including Johnson, being fined by police.
Johnson says the messages are on a phone he was ordered to stop using after journalists noticed that his number had been publicly available online for 15 years.
Johnson says the security services told him to quit using the phone and never to turn it on again. He told Hallett on Friday that he had "asked the Cabinet Office for assistance in turning it on securely so that I can search it for all relevant material. I propose to pass all such material directly to you."
My Official Apology to the New York Post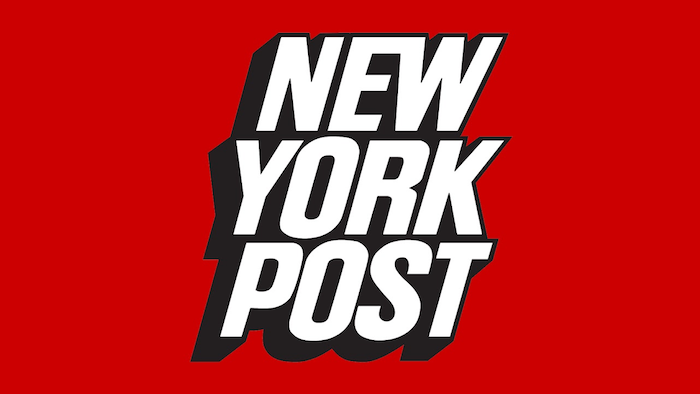 From the Brownstone Institute
BY
YASMINA PALUMBO
There is an art to meaningful apologies. A sweet spot. Wait too long and they become pointless.
Ideally, they should also be accompanied with some kind of atonement as well.
I, along with many New Yorkers, have been waiting for apologies that don't appear to be coming. But as I've been waiting in the interminable void, it's occurred to me that I might owe some apologies myself. So here goes
---
An Apology
Years ago, I used to sneer at anyone who read the NY Post. At the café where I worked, I took quiet pleasure in tossing it in the trash whenever someone left it behind on a crumb-covered seat. Had I ever read it? No. But I knew I wasn't the type of person to read the NY Post, and I was proud of that fact.
Then, a few years back, things started to look a little different to me. They started to look wrong, like a wool hat in summer, or a mask on a baby's face. I started to detect lies and impossibilities coming out of the mouths of important people. "Gradually, then suddenly," as the Hemingway quote goes, I saw things in a different light.
I could almost stomach the politicians lying, but when friends began repeating the lies it became too much to bear. Truth seemed to hover just outside of them, leaving them infuriatingly untouched.
It was a little after this time, my awakening of sorts, that I myself became an outcast.
I hadn't set out to become an outcast. I'd reached middle age an average upstanding citizen, fairly respectful of authority. I was a mother who made her children take piano lessons for god's sake!
But one morning, late in the summer of 2021, I woke up to find I no longer had civil rights. And things took a turn. I still marvel at how it all unfolded:
Early 2021, I thought I'd survived the worst of covid. I'd made it through a year of hysteria that I presumed would surely fade, maybe even some bashful apologies would follow, like after a long drunken night gone too far.
By then, the miracle vaccine had finally arrived and any American who wanted it could have it. But it so happened that I didn't want it. I'd already gotten covid during lockdown, while selling essentials like coffee and toilet paper from the café I now owned, a café limping along on government funds.
An experimental vaccine for a virus I'd already had just wasn't that appealing to me; why would it be? The decision, quite honestly, made itself. Who knew it would land me in the middle of a nightmare.
I recall the incremental announcements from our mayor at the time, a tall goofy man people likened to Big Bird. The first announcement came on the morning of August 16th, 2021;
My kind was no longer allowed to sit down and eat in cafés, he said, though we were allowed to take something in a paper bag to go.
My kind was no longer allowed to enter cultural buildings, he said; art and history were for the good citizens.
We were no longer allowed the privilege of working, or a college education.
We weren't allowed to enter our child's school or to serve the people we served when the vaccine was just a twinkle in Fauci's eye. And society agreed. The "unvaccinated" deserved it. Damn them.
My anger simmered. It turned to rage. All I asked for was common sense. Every day that New York City hummed, I burned. Didn't they see us withering with loss of hope and loss in general?
Didn't they know there were a million of us who said no thanks? A million who didn't have civil rights. A million who were right, as it turned out, about everything.
It seemed they did not, or if they did, they didn't care.
And just when I was about to give up on humanity, out of the haze of covid hysteria came some of the clearest voices to be found in, of all places, the NY Post.
But of course!
I should've recognized Alexander Hamilton's handsome face on the ten-dollar bill as a sign, right there next to the scrolled "We the People." A Founding Father, Hamilton had worked to abolish the slave trade in New York City. I'd forgotten he founded the NY Post too!
While other mainstream news still wilted with ruminations on the invisible threat of long covid, or the latest Fauci whim, the NY Post blazed a trail with its demands for a return to common sense and decency.
There in print it called for an end to all mandates – if baseball players and celebrities didn't need them why did the working class?
In chorus its editorial board called for a reckoning by way of a covid truth-and-reconciliation commission – Amen!
And long before anyone else, it dared to publish the opinions of some of the bravest academics and scientists of our time, the co-authors of the Great Barrington Declaration, Dr. Martin Kulldorff and Dr. Jay Bhattacharya.
So, I'm sorry, NY Post. I judged you by your cover. By your red and black barking headlines. But I was wrong. And for anyone else out there who feels they might owe someone an apology, let me tell you it feels good to settle a debt. I highly recommend it.