My kid has covid. Now what do we do? – Dr. Peter McCullough Interview Part 2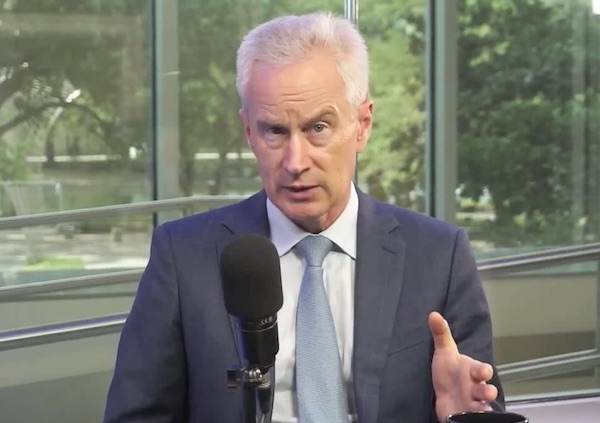 This may seem a little strange because I'm going to willingly breech my own doctor / patient confidentiality. I'm not sure what my obligation is here but I know doctors are guided by the Health Information Act (HIA) and the Personal Information Protection Act (PIPA). Nowadays though we all know that every time I go to coach my son's hockey team I have to divulge my health information in front of whoever happens to be near me in front of a stranger in the entrance of a hockey rink. In other words, I'm guessing I'll get away with this.
Recently I asked my doctor the same question we all should be asking our doctors. "If I get a positive covid result and I'm symptomatic, can I call you and ask for some kind of treatment?"
My doctor answered in the way I suspect most doctors would. He looked at me quizzically and said "You mean in hospital? You'll be treated by the doctors there."
That's not what I meant and I said, "No. I mean if I have symptoms. Will you offer me treatment to help me stay 'out' of the hospital in the first place?"
My doctor is a pretty good egg and I like him and all but from his response I know that if (when) I get covid I am going to be in the same position as almost every other Albertan. I will go home and isolate and pray that this doesn't get serious.
I don't know about you, but as far as I'm concerned that doesn't seem good enough. I'd like to think there are treatments out there and maybe that's why I really like to research articles with data regarding Ivermectin and Hydroxychloroquine (not to mention Zinc and vitamins D, and C). Months ago these were just stories. Then I started to meet people who told me about a family member or friend who quickly bounced back after taking treatment for covid. Then I met a couple of those people myself. Now I'm convinced there's something to all these articles I'm reading.
The studies say (so does my experience with people I know) that these treatments don't work every time. However, if you could save even 10 percent of lives and keep even 10 percent of people out of the hospital by taking an inexpensive drug that has no serious side effects, why wouldn't you promote the living (beep) out of that? Seriously? What if it was 20 or 30 or 50%. It's incredible to me that so many people will turn their noses at something like Ivermectin because someone on TV called it 'horse dewormer'. For my opinion of the people who block their ears and yell "HORSE DEWORMER" see here. If you've been doing that, please stop. I guarantee you someone you know and maybe even love has either taken Ivermectin, or they're going to want to some day. You may not know there are actually quiet a few studies. Maybe you haven't met anyone who swears they turned around within hours of getting treatment. But trust me, the people making decisions for us (the politicians at the very top and even more importantly the health officials) know there are treatments out there. They've just chosen not to pursue them.
While those who supposedly follow the science denounce studies that looked extremely promising but were really too small, or studies that were done so far away that we simply don't know enough to give them credence, other people who also supposedly follow the science have found some very interesting data themselves. Just check out this beauty from the American Journal of Therapeutics, called Ivermectin for Prevention and Treatment of COVID-19 Infection, published back on June 21 of 2021. This is way better than 10%. This looks really promising. This is also being completely ignored by our political leaders. Don't ask me why. Seriously don't ask unless you have at least 2 tall boys.
The bottom line is, after all I've read and seen and the people I've met, I refuse to believe there is no such thing as a treatment for covid. I know they're coming out with new ones for this specific purpose, but I'm convinced by data that there are repurposed drugs that are already doing the job. Not perfectly of course, but far better than say .. nothing.
This really gets me when I think about my children. The thought of one of my kids getting covid and then becoming symptomatic, and then getting really ill, and then not being able to access treatment when I'm pretty sure there's something out there that would help them… That's not a very nice thought. It became real for me recently when a good friend told me his son (same age as my son) tested positive. He knows I'm keeping up on this as much as I can and he texted to let me know (and I think ask if I could recall some of the things I've said to him about treatment). I shared the video I'm sharing here, below. I also emailed links to two very similar resources for us regular folks who can only talk about the people who actually follow the science. I'll include these links because I think they're REALLY worth looking at. Especially because there's literally nothing else to look at when someone in your household gets a positive test result. Here's the Guide to Home Based Treatment for Covid from the American Association of Physicians and Surgeons, and here's the Guide to Covid Early Treatment from a group of US doctors on their website TruthForHealth.
The video below refers only to children but the two "home treatment" guides are helpful for people at any age. I hope you never need this kind of info, but personally I don't think we're going to achieve the magical zero covid even if we take all the vaccine in the world. This very nasty virus is here to stay. The way we're going to get back to living like we should be, is with EARLY treatment.. as in BEFORE we're deathly ill in the hospital. I suspect we're about 6 months away from recognized and emergency approved early treatment pills that will eventually swoop in and save the day for the vast majority. But seriously, who cares if you put out a fire with water, or retardant, or a cut line, or by stomping on it with your foot? The important thing is that you start fighting fire as soon as you can. For me? I'm happy to start by throwing a little dirt on this campfire while I wait for the water bombers.
Thanks for checking this out. If you need a bit more convincing that early treatment even exists.. check out this next article.
Emergency of Under-Treatment – Panel of 8 prominent doctors and scientists say earlier treatment is the only way out of health emergency
Ivermectin and Molnupiravir: How does the widely used drug compare to the new drug in treating Covid-19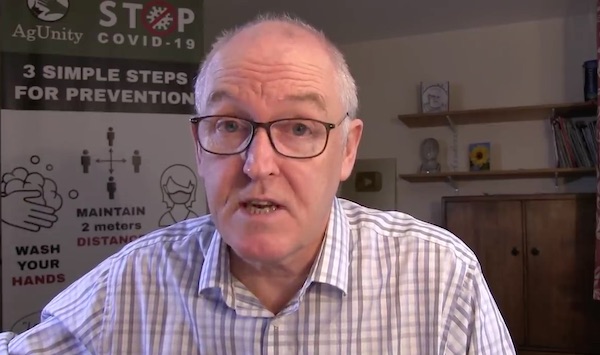 John Campbell has been making videos to teach common people about the world of medicine for over 20 years. After a career of teaching nurses, Campbell discovered a real need for medical information described in a way most anyone can understand. In the nearly two years that John Campbell has been making videos explaining information about covid his viewership has exploded, commonly reaching hundreds of thousands and even millions of views. People around the world have expressed a thirst for knowledge about the latest information around covid from a trusted source.
You can see a list of John Campbell's videos here.
A number of weeks ago, John Campbell released this presentation. It's a comparison of a drug that has been widely used but also widely criticized in treating covid around the world, with a new drug which is expected to soon gain widespread approval. Despite the success of Ivermectin, an inexplicable wave of opposition has resulted in a miserable failure by public health and politicians to adopt this extremely safe and effective treatment. While that's extremely frustrating, it does appear Molnupiravir is on the fast track to approval. Molnupiravir may be slightly less effective and astronomically more expensive than Ivermectin, it should be effective enough to reduce the fear surrounding the virus that has killed so many. With the reduction of fear citizens should be able to expect restrictions around masks, and movement, and businesses to become voluntary. A successful treatment should also allow governments to back off mandates around vaccinations in favour of a voluntary approach. Could the end of the divisive restrictions finally be on the horizon? This video contains some of the most exciting and promising news to come since the beginning of our covid disaster.
Here's a look at Ivermectin compared with Molnupiravir. Hopefully our public health officials and political decision makers are paying attention.
Red Deer South Conservative MLA is a one man opposition party within government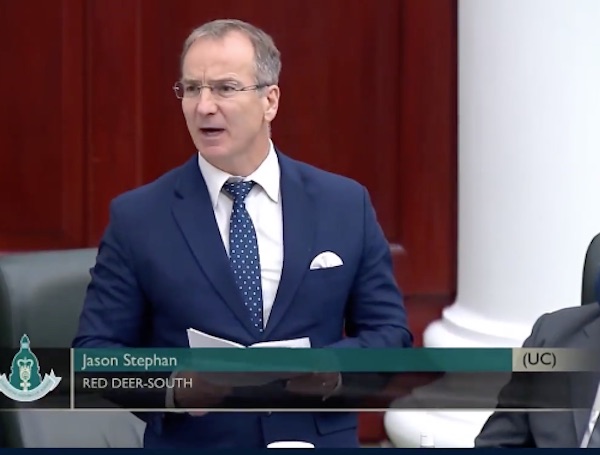 Jason Stephan may be treading on thin ice with his government as the backbench MLA stood in the Legislature this week t0 challenge his own government.. again. Backbench government MLA's tend to disappear for long periods of time waiting for a shot to get into cabinet and make decisions that affect the province. These MLA's spend time on committees trying to influence the cabinet decision makers and ultimately the Premier. Stephan is having none of that. The Red Deer South MLA has repeatedly taken his own government to task when he doesn't agree with the actions they're taking.
The latest example took place in the Legislature Thursday when Jason Stephan rose to challenge Health Minister Jason Copping on Section 1 of the Charter which says "limits to fundamental freedoms must be justified." In this extraordinary exchange Health Minister Jason Copping repeated government talking points while Stephan demanded answers on whether the province has subjected any of the public health restrictions to due diligence to ensure they meet requirements set out in the Charter of Rights.
In this amazing exchange between members of the same government, MLA Stephan challenged Minister Copping on due diligence, restrictions against children, and restrictions against people who test negative or have protective antibodies due to the fact they've already survived covid.