Prominent Alberta Conservative Voice Explains: Why I am voting Yes to End Equalization…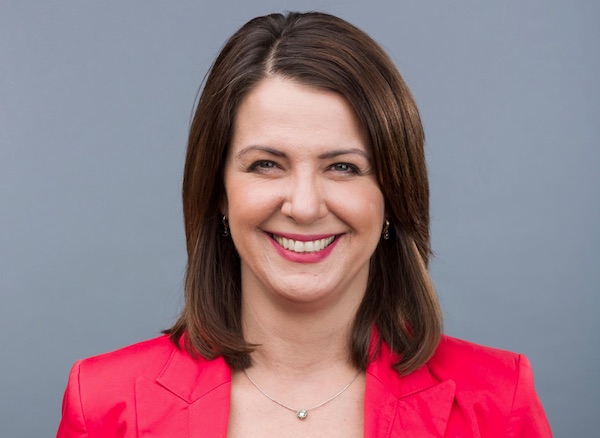 From Danielle Smith
To me, equalization, the health transfer and the social transfer combined, are a measure of how much the federal government is overtaxing us. The Constitution has a very limited role for the federal government. The federal government likes to use its spending power to meddle in areas that aren't its jurisdiction. My view is this – if you want to pass policy for health care, long term care, drug plans, day care, welfare – then RUN FOR PROVINCIAL OFFICE. Don't take money from the provinces, launder it through the federal bureaucracy and then divvy it up unfairly to give back more money to the provinces that you think will vote for you. (Yep – that's how I see it.)
So let's analyze the numbers a bit shall we? I have three tables to show you that tell the whole story.
The level of overtaxation (on these three programs alone) is easily quantified. In the 2021-22 fiscal year it will be $83.890 billion. In just 10 years, the federal overtaxation has grown from $60.085 billion – that's a 40 per cent increase.
Per person Ottawa transfers an average of $2,181. But of course we know, because of equalization, some provinces are more equal than others.
Take a look at Alberta. Our transfers have grown from $3.661 billion to $6.835 billion in the same period, or from $946 per person to $1,523 per person.
Now take a look at Quebec. Their transfers have grown from $17.329 to $26.306 in the same 10 year period, or $2,148 per person to $3,039 per person.
How would an equal per capital model impact the other provinces?…
In my column, I said we should eliminate equalization and instead do equal per person transfers to every province. If we did that, Alberta would receive $9.788 billion this year, a difference of $2.953 billion more. Alberta isn't the only one getting hosed. Look at the final line in the table below. So are BC and Ontario. Saskatchewan is shortchanged $781 million, and poor Newfoundland and Labrador, which in on the brink of bankruptcy but still doesn't qualify for equalization, would get $343 million more. If we eliminated equalization and gave everyone the same per person amount, Quebec would receive $18.879 billion or $7.427 billion less than is expected this year. As it should be. Saskatchewan and Newfoundland and Labrador should not be subsidizing Quebec.
There are a couple of things I really like about a per person transfer model.
It encourages provinces to compete to attract people, because the more people you attract the more dollars you attract.
I understand the Fairness Alberta argument about changing equalization. They suggest a markup to market on the electricity price that hydro rich provinces charge, they want to stop growing equalization with GDP growth, and they want to account for the different cost of services in each province. But in the end, if we create a program that rewards provinces only for attracting people then they have to implement policies that attract people. Like having low rates of taxation, making it easier to start a business, having affordable housing, and so on. There is a lot that is in the power of government. But if we keep giving provinces more money as they adopt policies that reduce their attractiveness it is counterproductive.
A per person model is going to give a greater benefit to smaller provinces with lower costs of services than larger provinces with a larger cost of service.
Even if making Alberta pay more is the objective of Ottawa, an equal per capita transfer amount still has Alberta paying disproportionately into the pot. Alberta has higher wages, higher workforce participation rates, higher spending so we will stay pay more in personal and corporate income taxes, GST, fuel tax, EI, CPP and other federal taxes, than we receive back in per person federal transfers. This won't eliminate the net payer status we have; but it will get us on our way to narrowing the gap.
Once we have established a single per person transfer that is the same across the country we can move to the next step, which is convert the cash transfer into tax points instead.
If Alberta was getting its proper share of transfers – $9.79 billion – we could then move to the next stage of negotiation with Ottawa. Which is to convert the cash to tax points instead. I'll leave it to the accountants to figure out the precise numbers, but conceptually let's say it would mean reducing the federal income tax by 5 percentage points across all categories and increasing provincial income tax by 5 percentage points across all categories. The reason to do that is this, as Alberta grows so would it's share of own-source revenues. Rather than have Ottawa continue to capitalize on our growth, we would.
Once we have fixed the problems with federal provincial transfers, we can move on to fix CPP and EI next.
Alberta pays disproportionately into CPP and EI too – we pay roughly 30 per cent of the premiums for CPP and only get back about 10 per cent of the spending. I haven't done the calculation on EI but I suspect it's even worse. If we can stop the overtaxation on income tax, these two programs should be next.
Enough is enough…
For too long we have just accepted that this is the way the country works. I think we've been bullied into thinking that paying disproportionately into Confederation was our penance for the federal government cancelling the National Energy Program. It's almost as if we collectively felt that if only we paid off central Canada, they wouldn't come after our resource wealth again. How wrong we were. Now Quebec is so bloody minded they don't care if they hurt themselves by killing off our energy industry.
That's fine. If they don't want the revenues that come from our energy resources, we should be happy to keep it for ourselves. Let's start to show them we are serious by strongly voting yes to end equalization on October 18.
Infant formula crisis another symptom of North American 'managed trade,' experts say
WASHINGTON — The White House says it is treating the shortage of infant formula as a top priority — a crisis experts say is one more symptom of North America's new era of "managed trade."
And there is growing concern that Canada could be side-swiped by the rush to action in the United States.
Over the weekend, military transports ferried more than 35,000 kilograms of prescription-grade formula into the U.S. from Europe, with more shipments on the way.
And President Joe Biden has invoked the Defense Production Act, a 1950s-era military procurement law, to ensure U.S. manufacturers can get the necessary raw materials to ramp up production.
The shortage was triggered by the shutdown in February of a key plant in Michigan, but international trade experts say the real issue is that the U.S. industry is controlled by only a handful of major players.
Brian Deese, director of the White House National Economic Council, says too few U.S. companies wield too much control over the supply chain.
"Right now, our focus is on getting that formula out to the families that need it," Deese told CNN on Monday.
Prime Minister Justin Trudeau says Ottawa is monitoring the situation closely for fear that the U.S. efforts could end up making the shortage in Canada even worse.
"We need to make sure that we're looking for solutions here in Canada," Trudeau said last week.
Canada's largest formula manufacturing plant is the Chinese-owned Canada Royal Milk facility in Kingston, Ont., but 100 per cent of its output is exported for domestic sale in China.
This report by The Canadian Press was first published May 24, 2022.
The Canadian Press
Farms in B.C. and Alberta latest to have confirmed outbreaks of avian influenza
VANCOUVER — The Canadian Food Inspection Agency has confirmed two more outbreaks of avian influenza in small flocks — one in southern British Columbia and the other in southeastern Alberta.
A statement from the agency says the H5N1 strain of highly pathogenic avian influenza was identified Saturday in the flock in Cypress County, Alta., and on Sunday among birds in the Regional District of Okanagan-Similkameen in B.C.
The B.C. case came one day after 4,000 turkeys on a Fraser Valley farm were due to be euthanized as avian flu was verified last week on two commercial poultry farms in B.C.'s poultry producing hub of Abbotsford.
Data from the food inspection agency shows the outbreak is the 12th recorded in B.C. since the province's first case on April 13.
The infection in Cypress County, near Medicine Hat, is the 29th in Alberta but the first in more than a week.
The agency warns that the so-called bird flu is spreading globally and outbreaks have been confirmed in every province except Prince Edward Island.
However, only B.C., Alberta, Saskatchewan, Ontario and Quebec have recorded new cases in May.
Poultry owners are being advised to use strict infection control measures and to take precautions to keep their flocks separate, secure and unable to mix with wild birds, which are believed to be carrying the virus.
A wildlife centre in central Alberta said last week that it was caring for four young foxes that likely picked up avian flu after eating carcasses of birds that died of the illness, and there was concern more scavengers could become ill.
The food inspection agency said no human cases of avian flu have been detected.
This report by The Canadian Press was first published May 24, 2022.
The Canadian Press