Alberta announces shut down of indoor sporting events, 11 pm closure of bars and restaurants, no social gatherings for 2 weeks
From the Province of Alberta
New measures to curb the rapid growth of COVID-19
Targeted health measures will take effect on Nov. 13 to curb the rapid growth of COVID-19 in Alberta and protect the health system.
Alberta's government is implementing additional health measures to help protect hospitals, keep schools and businesses open, and protect vulnerable Albertans.
There are 8,305 active cases of COVID-19 in the province. Hospitalizations and intensive care unit admissions are at their highest point since the pandemic began.
New public health measures
Starting Nov. 13, all restaurants, bars, lounges and pubs in regions under enhanced status must cease liquor sales by 10 p.m. and close by 11 p.m. The restriction will remain in place until Nov. 27.
There will also be a two-week ban on indoor group fitness classes, team sport activities and group performance activities in Edmonton and surrounding areas, Calgary and surrounding areas, Grande Prairie, Fort McMurray, Red Deer and Lethbridge.
Additional public health measures will also be implemented in all regions under an enhanced status. These measures will be in place until further notice:
Maximum attendance of 50 at wedding or funeral ceremonies.
It is recommended all faith-based activities limit attendance to one-third capacity per service.
Residents should not hold social gatherings within their homes and should not plan social gatherings outside their community.
It is recommended employers in office settings implement measures to reduce the number of employees in the workplace at one time.
All existing guidance and legal orders remain in place in all areas.
Alberta Health, AHS and local municipalities will continue to closely monitor the spread across the province.
The Government of Alberta is asking all Albertans to do their part. If these measures are not successful, it will be necessary to implement more restrictive measures.
"We must take action at this critical point to contain the rapid growth of COVID-19 in our province. Through our actions, we can support the health-care system, keep schools open, protect vulnerable Albertans and keep the economy operating throughout the province. This is our chance. If Albertans respond to these and other public health guidelines now, we won't need more restrictive measures in the future."
"We must reduce the spread of COVID-19. In addition to these measures, I am asking all Albertans to look at our lives and reduce our social and close contact interactions wherever we can. If we can connect virtually or through other means, we need to make that change. By working together, we can protect each other, reduce the spread and protect our health system."
Quick facts
There are 8,305 active cases and 27,707 recovered cases in Alberta.
There are 225 people in hospital due to COVID-19, including 51 in intensive care.
The total number of COVID-19 deaths is 393.
Cenovus Energy to buy remaining stake in Toledo refinery from BP for $300 million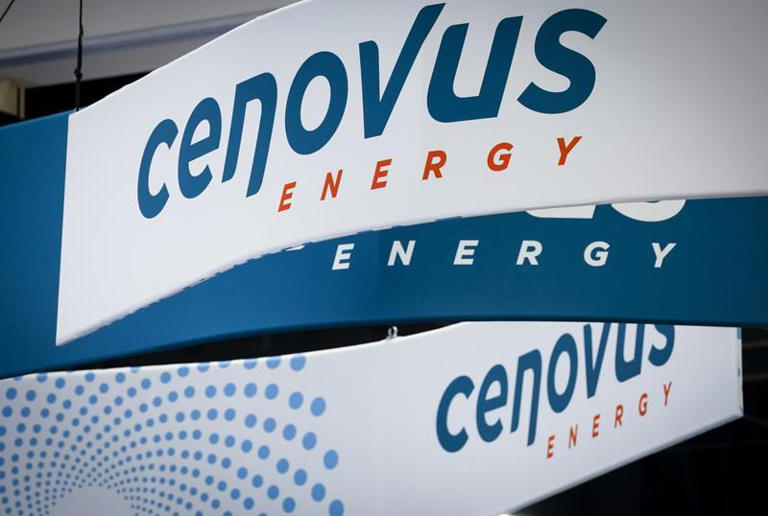 CALGARY — Cenovus Energy Inc. has reached a deal with British energy giant BP to buy the remaining 50 per cent stake in the BP-Husky Toledo Refinery for $300 million.
The Calgary-based oil producer has owned the other 50 per cent of the Ohio-based refinery since its combination with Husky Energy in 2021.
Cenovus says its U.S. operating business will take over operations when the transaction closes, expected before the end of the year.
The company says the Toledo refinery recently completed a major, once in five years turnaround to improve operational reliability.
It says the transaction will give Cenovus an additional 80,000 barrels per day of downstream throughput capacity, including 45,000 barrels per day of heavy oil refining capacity.
The deal brings Cenovus' total refining capacity to 740,000 barrels per day.
Alex Pourbaix, Cenovus president and CEO, says fully owning the Toledo refinery provides an opportunity to further integrate the company's heavy oil production and refining capabilities, including with the nearby Lima Refinery.
"This transaction solidifies our refining footprint in the U.S. Midwest and increases our ability to capture margin throughout the value chain," he said in a statement.
This report by The Canadian Press was first published Aug. 8, 2022.
Companies in this story: (TSX:CVE)
The Canadian Press
Nutrien names Ken Seitz president, CEO amid sweeping changes in agriculture markets
Saskatoon-based fertilizer giant Nutrien Ltd. has named Ken Seitz president and CEO following a months-long global talent search.
The company says Seitz, who has served as interim CEO since January and previously headed up its potash operation, brings 25 years of experience in agriculture and mining to the role.
Nutrien says it has achieved record results under Seitz's leadership amid sweeping changes in agricultural markets and unprecedented global food security challenges.
Russ Girling, chairman of Nutrien's board of directors, says the company's record performance during some of the most turbulent times in the sector underscore the strength of Seitz's leadership.
Seitz, who grew up on a dairy farm in Saskatchewan, says he's "honoured and humbled" to work alongside growers during challenging times.
He says Nutrien is well positioned to help meet the global goals of food security and climate action.
This report by The Canadian Press was first published Aug. 8, 2022.
Companies in this story: (TSX:NTR)
The Canadian Press