Over 800 overdose deaths in 2021 – Alberta RCMP recognize International Overdose Awareness Day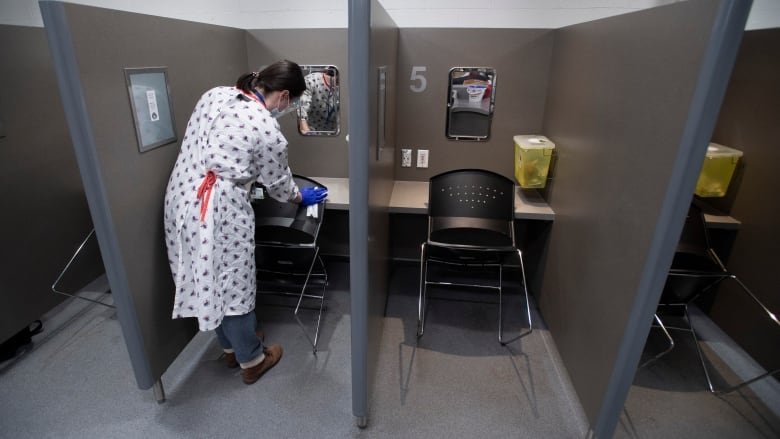 News release from Alberta RCMP
Alberta RCMP recognizes International Overdose Awareness Day 2022
In 2021, Alberta lost over 800 lives to meth-related accidental overdoses – a 28% increase from such tragic fatalities in 2020. On Aug. 31, 2022, the Alberta RCMP recognizes International Overdose Awareness Day by launching a methamphetamine awareness campaign in collaboration with the Canadian Integrated Response to Organized Crime. The campaign will help educate, protect and inform the public about negative impacts of methamphetamine and other synthetic drugs – as well as highlight the Alberta Clandestine Lab Enforcement and Response (CLEAR) Team and their role as a liaison with the chemical industry.
Methamphetamine is pervasive in our communities and has contributed to property crimes and crimes of violence. The Criminal Intelligence Service Canada identified methamphetamine as having one of the highest threat levels "due to its geographical reach, high burden of harm, and increased involvement of organized crime groups." According to a 2017 Canadian Tobacco, Alcohol, and Drugs Survey, 3.7% of Canadians have used methamphetamine at least once in their lifetime. While methamphetamine use among the general population in Canada may be low, the Canadian Centre on Substance Use and Addiction notes that "there has been a dramatic increase in the availability and harms associated with methamphetamine in Canada" since 2013 – with notable trends in Western regions.
The Alberta CLEAR Team provides specialized operational support in identifying, assessing, processing and dismantling illegal synthetic drug production labs, processing locations, dump sites and Butane Hash Oil labs. Often, the CLEAR Team is called upon to liaise with the chemical industry in Alberta to 'back track' chemical precursors and facilitate the real time exchange of information regarding methods of diversion and indicators of suspicious transactions.
In the coming months, Alberta RCMP will share information at @AlbertaRCMP on Twitter and the @RCMPinAlberta Facebook page. To keep updated, follow #MethHurtsCommunities.
Quick Facts
Table 1: Alberta Substance Use Surveillance System
| | | |
| --- | --- | --- |
| Provincial Statistic | 2020 | 2021 |
| Meth-related accidental overdoses | 655 | 836 |
| Emergency Department visits related to substance use | 10,846 | 10,401 |
| Naloxone kits given out (community site and pharmacy kits) | 100,257 | 154,171 |
| Self reported reversals | 8,554 | 15,623 |
| Total number of EMS responses to opioid related event | 5,245 | 8,253 |
| Weekly average of EMS responses to opioid related event | 98.96 | 158.71 |
Source: https://www.alberta.ca/substance-use-surveillance-data.aspx
Table 2: Drug Analysis Services
| | | |
| --- | --- | --- |
| Provincial Statistic | 2020 | 2021 |
| Total number of stimulants identified during analysis per year | 7,285 | 7072 |
| Number of methamphetamine samples | 4,236 | 4,095 |
Source: https://www.canada.ca/en/health-canada/services/health-concerns/controlled-substances-precursor-chemicals/drug-analysis-service.html
Table 3: Alberta RCMP Methamphetamine Offences
| | | |
| --- | --- | --- |
| Offence Type | 2020 | 2021 |
| Possession | 1,747 | 1,190 |
| Trafficking | 339 | 259 |
| Possession for the Purpose of Trafficking | 404 | 373 |
| Importing/Exporting | 2 | 0 |
| Possession for the Purpose of Exporting | 1 | 0 |
| Production | 18 | 5 |
| Possess/Produce/Sell/Import Anything Used to Produce/Traffic | 6 | 4 |
| Grand Total | 2,517 | 1,831 |
Source: RCMP Police Reporting and Occurrence System

Future of Energy is Here – Province of Alberta pitches Alberta and Albertans at 2022 Energy Council conference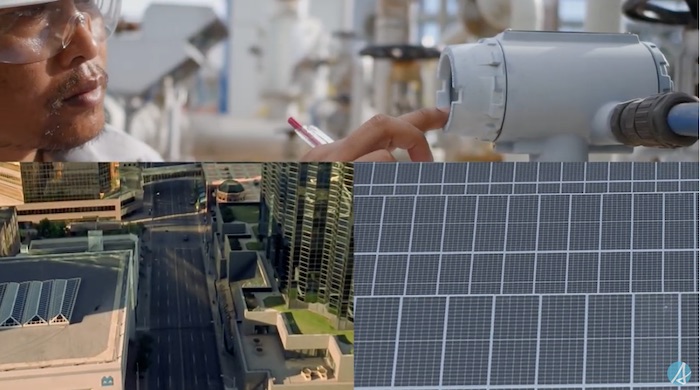 Alberta's Energy Minister Pete Guthrie is making a powerful presentation to state and provincial legislators from across the United States and Canada at the Energy Council's Global Energy and Environmental Issues Conference in Banff.
It's a convincing pitch on behalf of energy workers, and Alberta taxpayers who rely so heavily on the province's most lucrative industry. The presentation is boosted by this video profiling Alberta's stable, abundant and environmentally responsible energy supply.
Energy Minister Pete Guthrie issued the following statement on Alberta's energy sector at the 2022 Energy Council conference:
"Energy matters now more than ever. This year, we've seen how geopolitical events and volatile energy markets can impact the lives of people throughout the world. It matters where the energy that powers our homes, our economies and our lives comes from.
"The world needs a solution for long-term energy security that is also responsible, reliable and affordable. That solution is Alberta.
"It's in this spirit that Alberta is proud to host the Energy Council's Global Energy and Environmental Issues Conference in Banff. We are promoting our energy sector to more than 160 participants – including state and provincial legislators from the United States and Canada.
"During the conference, we will focus discussions on the future of the energy industry, the strength and security of the North American energy system and the role Alberta has to play.
"Alberta is the global leader in responsible energy development that the world needs. We have the innovation, technology and expertise needed to produce responsible energy. We have the highest human rights, labour and environmental standards. We have Canada's fastest-growing renewable energy sector. On top of all that, we are rapidly developing carbon capture and storage and lowering emissions, with the Pathways Alliance targeting net zero by 2050.
"Our government firmly believes Alberta is the key to energy security for North America and the world. Our track record speaks for itself. Last year, about 62 per cent of the crude oil imported to the United States came from Alberta – that is 10 times more than their oil imports from Saudi Arabia, and over four times more than all of OPEC. Every barrel that comes from Alberta helps replace one produced by countries that do not adhere to our high environmental and social standards. Our province has one of the largest oil reserves in the world, and we are ready to supply nations around the world with our reliable and responsibly produced resources.
"Alberta's support of research and innovation excellence ensures that innovators can continue to make groundbreaking discoveries, commercialize game-changing emissions-reducing technologies and solve some of the industry's biggest challenges.
"The future of energy is here. It's Alberta."
Ice Explorer rollover investigation complete – No criminal charges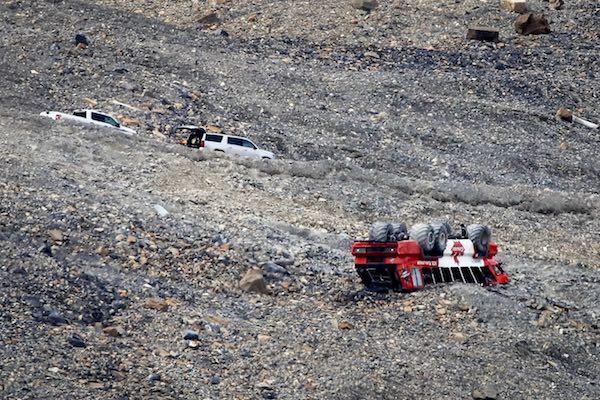 Submitted by Alberta RCMP
Jasper RCMP investigate Ice Explorer rollover in the Columbia Icefields – Update #7
The RCMP have completed their investigation into the tragic events of the Ice Explorer rollover in Columbia Icefields on July 18, 2020. The RCMP have shared all requested investigative material gathered during the criminal investigation with the Ministry of Labour as required by the Alberta OH&S Act. While the RCMP is aware of the charges resulting from the regulatory investigation, the criminal standard is high and the criminal investigation is independent, separate and parallel to the OH&S investigation.
Upon consultation with the Alberta Crown Prosecution Service, the RCMP have determined that no criminal charges are warranted in this investigation. This determination brings the RCMP's criminal investigation to a close.
This investigation was of the utmost seriousness and was complex, both factually and legally.
Our thoughts continue to go out to the families of the deceased and the injured, and to all who have been impacted by this tragedy.
No further details can be shared at this time.