Ontario man arrested for sexual assault of Alberta girl he groomed online
Submitted by the Alberta Law Enforcement Response Team
St. Catharines man arrested for sexually assaulting youth he met online
Edmonton… A cross-Canada investigation between ALERT's Internet Child Exploitation unit and the Niagara Regional Police Service (NRPS) has led to charges against a St. Catharines, Ont. man, and police believe there may be additional victims.
ICE alleges the suspect sexually assaulted an underage youth that he met via the internet. The victim was lured and groomed online before the two met in Edmonton, where she was forced into performing degrading sexual acts. Photos and videos of the offences were later posted online.
The alleged offences took place in Edmonton, Burlington, and St. Catharines and occurred over a period of several years, roughly 2012 and 2014. ICE has reason to believe other victims exist in those communities.
"What our victim endured is sickening and she displayed remarkable courage in coming forward. ICE is hoping other woman can muster the same strength; to contact police, to get help, and ensure no one else has to suffer in the same manner," said Cpl. Dave Knight, ALERT ICE.
Jason Anderson, 41, was arrested by Niagara Regional Police on April 29, 2021 and has since been transported to Alberta. He has been charged with sexual assault, assault, sexual exploitation, and making child pornography.
Anderson appeared in a Calgary court on May 4, 2021 and was released on a cash bail under a number of conditions.
The investigation dates back to 2018 and is ongoing. The two agencies are working together to explore the possibility of additional victims in both provinces.
ICE is also looking to identify and speak with potential victims and witnesses. Anyone with information about this investigation is encouraged to call:
In Alberta – ALERT ICE: 780-509-3363;
In Ontario – Niagara Regional Police Service: (905) 329-8354 ext. 1009128;
Local police agency;
Or anonymously at cybertip.ca.
ALERT was established and is funded by the Alberta Government and is a compilation of the province's most sophisticated law enforcement resources committed to tackling serious and organized crime.
Cenovus Energy to buy remaining stake in Toledo refinery from BP for $300 million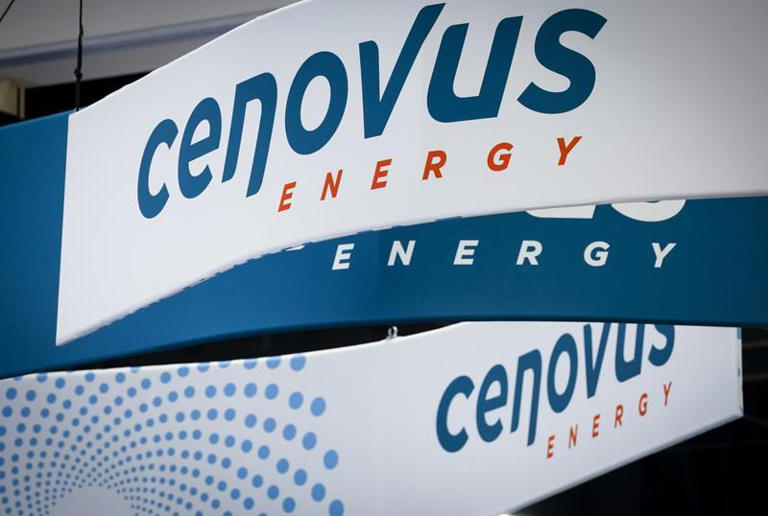 CALGARY — Cenovus Energy Inc. has reached a deal with British energy giant BP to buy the remaining 50 per cent stake in the BP-Husky Toledo Refinery for $300 million.
The Calgary-based oil producer has owned the other 50 per cent of the Ohio-based refinery since its combination with Husky Energy in 2021.
Cenovus says its U.S. operating business will take over operations when the transaction closes, expected before the end of the year.
The company says the Toledo refinery recently completed a major, once in five years turnaround to improve operational reliability.
It says the transaction will give Cenovus an additional 80,000 barrels per day of downstream throughput capacity, including 45,000 barrels per day of heavy oil refining capacity.
The deal brings Cenovus' total refining capacity to 740,000 barrels per day.
Alex Pourbaix, Cenovus president and CEO, says fully owning the Toledo refinery provides an opportunity to further integrate the company's heavy oil production and refining capabilities, including with the nearby Lima Refinery.
"This transaction solidifies our refining footprint in the U.S. Midwest and increases our ability to capture margin throughout the value chain," he said in a statement.
This report by The Canadian Press was first published Aug. 8, 2022.
Companies in this story: (TSX:CVE)
The Canadian Press
Nutrien names Ken Seitz president, CEO amid sweeping changes in agriculture markets
Saskatoon-based fertilizer giant Nutrien Ltd. has named Ken Seitz president and CEO following a months-long global talent search.
The company says Seitz, who has served as interim CEO since January and previously headed up its potash operation, brings 25 years of experience in agriculture and mining to the role.
Nutrien says it has achieved record results under Seitz's leadership amid sweeping changes in agricultural markets and unprecedented global food security challenges.
Russ Girling, chairman of Nutrien's board of directors, says the company's record performance during some of the most turbulent times in the sector underscore the strength of Seitz's leadership.
Seitz, who grew up on a dairy farm in Saskatchewan, says he's "honoured and humbled" to work alongside growers during challenging times.
He says Nutrien is well positioned to help meet the global goals of food security and climate action.
This report by The Canadian Press was first published Aug. 8, 2022.
Companies in this story: (TSX:NTR)
The Canadian Press