Monty Python and Medicine Hat
In the midst of our coronavirus infested world, the search for distractions during mandatory 2-week quarantines reaches far.
While some hunker down and binge on Disney +, Fast and Furious, Little House on the Prairie, Game of Thrones, house hunting shows or the holiday themed film fests on various networks, others will sit down in front of their TV fireplace channel and catch up on their reading and handy men destroy, rebuild and re-imagine their environments, the truly bizarre among us turn to Monty Python…
It is true, while many of the above pursuits are admirable and give us warm fuzzies, Englands' famed comedy troupe can be seen on Netflix in their off colour, politically incorrect humor.
But what appeal does Monty Python hold for those who still call Alberta home?
"I'm a lumberjack and I'm okay. I sleep at night and work all day," brings to mind the lumberjack and his girl surrounded by the beloved RCMP singing their chorus. Nothing says British Columbia to Python fans more than this.
But how can fans of Cleese, Chapman, Idle, Jones and their amazing co-stars count Alberta as part of the mythos?
There is no need to fear, while Toronto barely ekes a mention, the great metropolitan centre of Medicine Hat can indeed claim comedy immortality!
During Cosmetic Surgery, a plastic surgeon is expecting a patient who sports a particular malady…a very large nose. The problem is that the very large proboscis is a rubber nose held on with elastic!
With that kind of set up, satire rules and well, let's allow the script to tell the story.
(Cut to profile of Raymond Luxury Yacht from next sketch who has an enormous false polystyrene nose. Superimposed arrow pointing at nose.)
Voice Over: Number nineteen. The nose.
(A man sitting behind a desk in a Harley Street consulting room. Close-up of the name plate on desk in front of him. Although the camera does not reveal this for a moment, this name plate, about two inches high, continues all along the desk, off the side of it at the same height and halfway round the room. We start to track along this name plate on which is written:
'Professor Sir Adrian Furrows F.R.S. F.R.C.S. F.R.C.P. M.D.M.S. (Oxon), Mall Ph.D., M. Se. (Cantab), Ph.D. (Syd), ER.G.S., F.R.C.O.G., F. FM.R.C.S., M.S. (Birm), M.S. (Liv), M.S. (Guadalahara), M.S. (Karach), M.S. (Edin), B.A. (Chic), B. Litt. (Phil), D. Litt (Phil), D. Litt (Arthur and Lucy), D. Litt (Ottawa), D. Litt (All other places in Canada except Medicine Hat, B. Sc. 9 Brussels, Liege, Antwerp, Asse, (and Grower) '.
There is a knock on the door.)
Specialist: Come in.
(The door opens and Raymond Luxury Yacht enters. He cannot walk straight to the desk as his passage is barred by the strip of wood carrying the degrees, but he discovers the special hinged part of it that opens like a door. Mr Luxury Yacht has his enormous polystyrene nose. It is a foot long.)
Specialist: Ah! Mr Luxury Yacht. Do sit down, please.
Mr Luxury Yacht: Ah, no, no. My name is spelt 'Luxury Yacht' but it's pronounced 'Throatwobbler Mangrove'.
Specialist: Well, do sit down then Mr Throatwobbler Mangrove.
Mr Luxury Yacht: Thank you.
Specialist: Now, what seems to be the trouble?
Mr Luxury Yacht: Um, I'd like you to perform some plastic surgery on me.
Specialist: I see. And which particular feature of your anatomy is causing you distress?
Mr Luxury Yacht: Well, well for a long time now, in fact, even when I was a child … I … you know, whenever I left home to … catch a bus, or… to catch a train… and even my tennis has suffered actually…
Specialist: Yes. To be absolutely blunt you're worried about your enormous hooter.
Mr Luxury Yacht: No!
Specialist: No?
Mr Luxury Yacht: Yes.
Specialist: Yes, and you want me to hack a bit off.
Mr Luxury Yacht: Please.
Specialist: Fine. It is a startler, isn't it? Er, do you mind if I… er.
Mr Luxury Yacht: What?
Specialist: Oh, no nothing, then, well, I'll just examine your nose. (he does so; as he examines it the nose comes off in his hand) Mr Luxury Yacht, this nose of yours is false. It's made of polystyrene and your own hooter's a beaut. No pruning necessary.
Mr Luxury Yacht: I'd still like the operation.
Specialist: Well, you've had the operation, you strange person.
Mr Luxury Yacht: Please do an operation.
Specialist: Well, all right, all right, but only … if you come on a camping holiday with me.
Mr Luxury Yacht: He asked me! He asked me!
(Cut to lyrical film of Luxury Yacht and specialist, frolicking in countryside in slow motion.)
The skit, like many of Pythons short segments is brilliant for its elephant in the room symbolism and simply ludicrous conclusion- something very Alberta, camping!
But the real pay-off for Alberta tourism is the very large, over the top professional creditations that the expert claims…The phrase….except Medicine Hat jumps off the screen and clearly either means that inhabitants of Medicine
Hat are above skit humor OR the inhabitants of Alberta's natural gas city are safe from malpractising proboscis surgery!
Either way, inhabitants of Medicine Hat can indeed claim comedy glory and honor that Calgary, Edmonton and Red Deer cannot even begin to comprehend!
Long live Python!
Not so fantastic: Thieves swipe three rare 'Fantastic Four' comic books
Red Deer Recovery Community will offer hope for residents from Central Alberta and around the world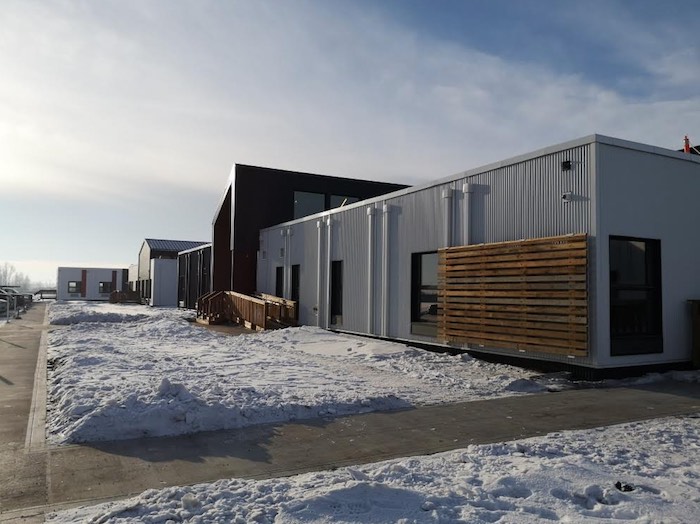 Central Albertans won't be the only ones paying close attention to the official opening of the Red Deer Recovery Community next month. According to Marshall Smith, Chief of Staff to Premier Danielle Smith, jurisdictions from across North America will be looking to the Red Deer Recovery Community for potential answers to their own issues. Red Deer Recovery Community will be the first of 11 the province is opening over the coming months.
Cities across North America and beyond have been battling an addictions crisis, and losing. As the number of homeless people and the number of fatal overdoses continues to rise, cities are looking for new solutions. After years of slipping further behind, Alberta has decided on a new approach to recovery and Marshall Smith has been leading the charge.
Smith is a recovering addict himself. A political organizer from BC, he once worked for former Premier Gordon Campbell. His own crisis started with alcohol, then moved to cocaine dependency before he eventually succumbed to methamphetamine use. The successful political operative found himself without work and living on the street for over four years. Eventually he benefited from a 35 day stay in a publicly funded recovery centre in BC.
Former Alberta Premier Jason Kenney brought Smith to Alberta to head up the UCP's addictions and recovery file. His personal experiences and incredible comeback story are at the heart of Alberta's new approach.
While the success of recovery programs vary, Marshall Smith and Dr. Christina Basedow of the Edgewood Health Network (operators of Red Deer Recovery Community) say with the right treatment and the right amount of time, they expect a very high rate of successful recoveries. Smith says the province won't give up on patients, even if some have to go through more than once.
The Recovery Community is central to this new approach, but patients who will be able to stay for up to a year, will need somewhere to go when they leave. This week the province also announced the Bridge Healing Transitional Accommodation Program in Edmonton. This "second stage" housing will ensure former addicts have a place to stay upon leaving addiction treatment centres. This will be their home in the critical days following treatment when they need to reestablish their lives by finding work or educational opportunities.
Red Deer Mayor Ken Johnston feels the 75 bed Recovery Community will be transformation for Central Alberta. Mayor Johnston says all Central Albertans will play an important role in helping former addicts when they leave the Recovery Community.
Construction of the Red Deer Recovery Community is all but complete.
Thursday, municipal and provincial politicians toured the facility and were introduced to the operators of the new facility. Dr Christina Basedow, Western VP of Edgewood Health Network teamed up with Nicholas Milliken, Alberta's Mental Health and Addiction Minister, to take questions about operations.
Premier Danielle Smith made the trip to Central Alberta to offer support for the project and see the facility first hand.
Red Deer Mayor Ken Johnston and Premier Danielle Smith listen to Chief of Staff Marshall Smith
Marshall Smith explains aspects of the Recovery Community to Premier Danielle Smith, Red Deer Mayor Ken Johnston and Red Deer MLA's Adriana LaGrange and Jason Stephan
In the days leading up to an official opening expected in February, Edgewood Health Network is finalizing the admission process which will see the first batch of up to 75 people suffering addictions moving into single and double occupied rooms.
The new 75-bed facility, will begin accepting residents battling addictions in February. Those residents will stay for up to a full year accessing medications, programming and developing life skills.
In the meantime the province expects a recovery industry will be developing in Red Deer including second stage housing opportunities and counselling.
Ottawa paramedic leader says drug supply getting more toxic amid overdose crisis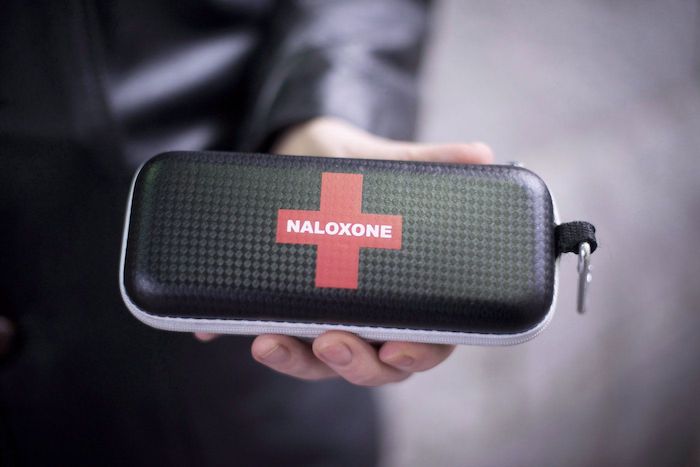 Ottawa paramedic leader Darryl Wilton says not a day went by in 2022 that didn't include an overdose-related call.
He says that although overdose numbers in the Ottawa area have remained steady, the drug supply has become more toxic and antidotes such as Naloxone are becoming less effective.
Wilton, the president of the Professional Paramedic Association of Ottawa, says his team is increasingly seeing benzodiazepines such as valium being used with narcotics, a mix that can require intensive care in the hospital.
The Renfrew County and District Health Unit, which serves communities just west of the city, put out an overdose alert Monday warning residents about "life-threatening" drugs circulating in the area.
The county's acting medical officer of health says that last week, paramedics responded to four overdose calls, which is alarming for the area.
Some safe consumption sites in Ottawa say they are looking to expand their hours of operation, but they are already struggling to meet the demand for their services.
This report by The Canadian Press was first published Jan. 4, 2023.
———