Key energy agencies diverge as demand and oil prices climb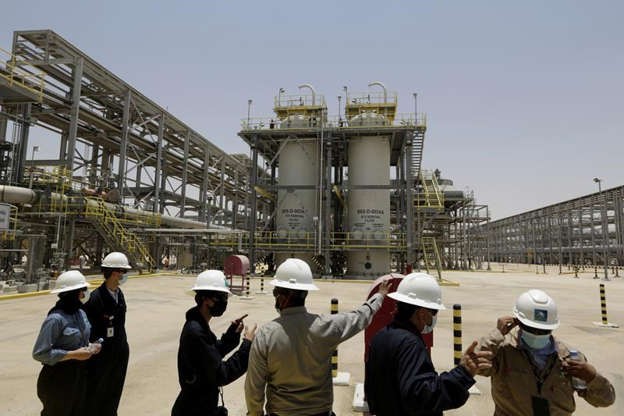 DUBAI, United Arab Emirates (AP) — Leaders of the world's most consequential energy bodies gathered for a forum Wednesday to discuss the uncertain future of oil as demand rebounds and prices climb, all while a growing roster of nations pledge to transition to cleaner forms of energy.
The forum, which included speakers from the Organization of Petroleum Exporting Countries, the International Energy Agency and the International Energy Forum, presented varying forecasts for oil demand and discussed energy security and market stability.
Yet from the outset, the wider debate on how the world should best transition away from so-called dirty fuels and other sources of carbon emissions that pollute the air played out as speakers gave their remarks.
Major oil-producing nations, like Saudi Arabia and the United Arab Emirates, have long argued that a rapid energy transition away from the fossil fuels that they continue to rely on for revenue will impact global economic growth and hurt the world's poorest. Those backing a fast-tracked transition insist new investments in energy must go toward expanding existing wind and solar solutions and in funding innovative solutions if the world is to avoid catastrophic global warming levels. On both sides, however, there is agreement that the world is far from reaching sustainable targets as demand for energy grows.
"We are not on track. So how should policy makers respond to this dilemma? The reality is that 80% of the world's energy needs continue to be met by fossil fuels," said Joseph McMonigle, secretary general of the Saudi-based International Energy Forum that hosted the symposium. The IEF is the largest organization of energy ministers, with 71 member states, including the United States.
McMonigle said global energy demand has "roared back" to pre-pandemic levels, but that investments in oil and gas are not back to where they were before the COVID-19 crisis.
"Disinvestment in energy supply will not deliver a just and orderly transition and cannot be a response to the climate crisis," he said, arguing that countries should invest in both greener forms of energy as well as fossil fuels.
The IEF has called for oil and gas investment to reach $525 billion through 2030 to ensure "market balance" despite a slowdown projected in how much demand for oil will grow. The group notes that investment in the oil and gas sector in 2021 stood at $341 billion. Without more financing, the IEF says demand could outstrip future supply within the next five to six years. They say it could also result in switching to more polluting energy sources such as wood and coal.
Others disagree. The International Energy Agency's executive director has said the world does not need more investments in new oil, gas and coal projects.
From Paris, the IEA's Fatih Birol did not directly address the comments made by McMonigle, but he echoed the sentiment that the energy transition must happen in an "orderly manner" so that climate targets are met and oil producing economies are seen as part of the solution.
To meet these targets, the world must reduce its consumption of fossil fuels, Birol said, before later adding: "We cannot drop oil and gas tomorrow."
"The world will need oil and gas for several years to come. However, if we want to reach our climate targets we would need less oil and less coal and less gas than we use today in an unabated format."
The IEA says that for the world to reach net-zero emissions by 2050, annual clean energy investment worldwide will need to more than triple by 2030 to around $4 trillion. It has also called out the energy sector as the source of around 75% of greenhouse gas emissions, a main driver in climate change.
The IEA estimates that world oil demand is set to expand by 3.2 million barrels per day this year, reaching 100.6 million barrels per day as restrictions to contain the spread of the coronavirus ease. Benchmark crude prices rose by more than 15% in January to cross the $90 per barrel threshold for the first time in more than seven years.
The rebound in demand for oil, combined with a shortfall in energy investments, rising prices and market uncertainty has led to varying energy outlook scenarios. The diverging outlooks by OPEC, the IEF, IEA and others have an impact on how governments choose to formulate their energy policies and decide on production levels as they commit to net-zero pledges.
___
Follow Aya Batrawy on Twitter at www.twitter.com/ayaelb
___
Follow AP's climate coverage at http://apnews.com/hub/climate
Aya Batrawy, The Associated Press
Future of Energy is Here – Province of Alberta pitches Alberta and Albertans at 2022 Energy Council conference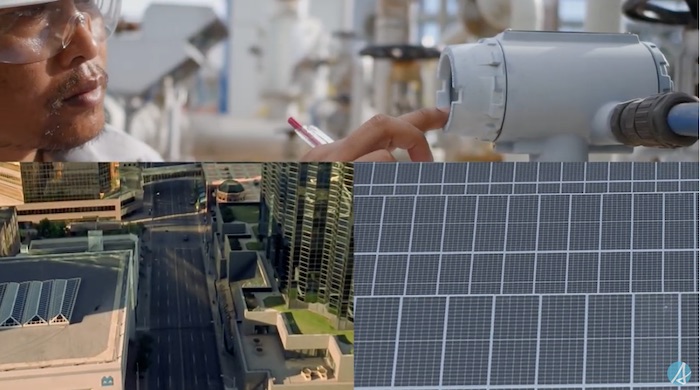 Alberta's Energy Minister Pete Guthrie is making a powerful presentation to state and provincial legislators from across the United States and Canada at the Energy Council's Global Energy and Environmental Issues Conference in Banff.
It's a convincing pitch on behalf of energy workers, and Alberta taxpayers who rely so heavily on the province's most lucrative industry. The presentation is boosted by this video profiling Alberta's stable, abundant and environmentally responsible energy supply.
Energy Minister Pete Guthrie issued the following statement on Alberta's energy sector at the 2022 Energy Council conference:
"Energy matters now more than ever. This year, we've seen how geopolitical events and volatile energy markets can impact the lives of people throughout the world. It matters where the energy that powers our homes, our economies and our lives comes from.
"The world needs a solution for long-term energy security that is also responsible, reliable and affordable. That solution is Alberta.
"It's in this spirit that Alberta is proud to host the Energy Council's Global Energy and Environmental Issues Conference in Banff. We are promoting our energy sector to more than 160 participants – including state and provincial legislators from the United States and Canada.
"During the conference, we will focus discussions on the future of the energy industry, the strength and security of the North American energy system and the role Alberta has to play.
"Alberta is the global leader in responsible energy development that the world needs. We have the innovation, technology and expertise needed to produce responsible energy. We have the highest human rights, labour and environmental standards. We have Canada's fastest-growing renewable energy sector. On top of all that, we are rapidly developing carbon capture and storage and lowering emissions, with the Pathways Alliance targeting net zero by 2050.
"Our government firmly believes Alberta is the key to energy security for North America and the world. Our track record speaks for itself. Last year, about 62 per cent of the crude oil imported to the United States came from Alberta – that is 10 times more than their oil imports from Saudi Arabia, and over four times more than all of OPEC. Every barrel that comes from Alberta helps replace one produced by countries that do not adhere to our high environmental and social standards. Our province has one of the largest oil reserves in the world, and we are ready to supply nations around the world with our reliable and responsibly produced resources.
"Alberta's support of research and innovation excellence ensures that innovators can continue to make groundbreaking discoveries, commercialize game-changing emissions-reducing technologies and solve some of the industry's biggest challenges.
"The future of energy is here. It's Alberta."
Alberta introduces bill for $2.8 billion in inflation-fighting payouts, rollbacks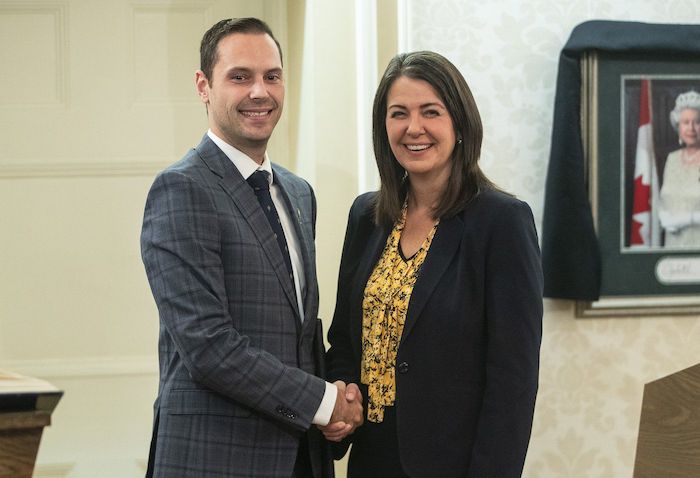 Edmonton – The Alberta government has introduced legislation to implement inflation-fighting rebates and payouts announced recently by Premier Danielle Smith.
Affordability Minister Matt Jones says the changes allow for help for families, seniors and the vulnerable soon.
Middle- to lower-income families, those with a household income of less than $180,000 a year, are to get $600 over six months for each child under 18 years of age.
The same income threshold and benefit applies to seniors, and the payout will also go to those on disability supports.
There will be electricity rebates and the 13 per cent provincial tax on gasoline is suspended from January to June.
The total cost of the package is pegged at $2.8 billion.
This report by The Canadian Press was first published Dec. 7, 2022.