If It's Over, Why the Continued Emergency?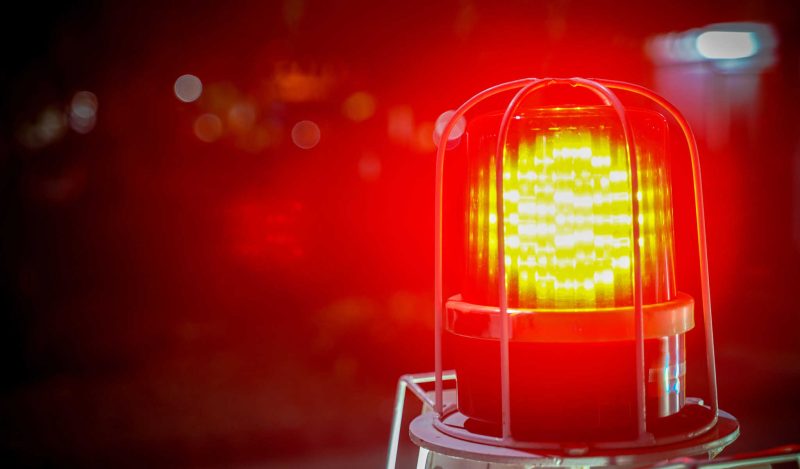 BY
PAUL ELIAS ALEXANDER
An 11th renewal of the federal government's emergency declaration is ludicrous. Is this about midterm elections? Is this about Presidential elections in 2024? Is this purely politics now and the drive to hold onto accrued power amassed with the lockdown lunacy?
Omicron as the current dominant variant and its subvariants (clades) is very mild for most people, even many high-risk people. They can adequately handle the infection and cope with it. The reality is that while Omicron can still present a challenge (as does seasonal influenza and common cold and a range of respiratory illnesses) to elderly persons and especially those with comorbidities (as well as obese persons, immune-compromised persons), it is revealing itself to be no more severe than seasonal flu, and generally less so.
Moreover, we have used repurposed therapeutics (as prophylactics and treatment) effectively and we have availability. We also know who is the at-risk group and how to effectively manage, and hospitals were given hundreds of billions of dollars in PPE, PPP, and COVID relief money to prepare. They are prepared.
The data clearly showed very early on after the COVID vaccine rollout that there was no difference in terms of viral load between a vaccinated and an unvaccinated person. Thus the policy was punitive and nonsensical, and not just for nurses, but for all employees subjected to it without any scientific basis. Hospitals and workplaces should take these employees back and pay them all lost wages. Do all they could to make them whole.
Moreover, a large portion of the vulnerable population in the developed world is already protected against severe disease. Importantly, we have learned much about the utility of inexpensive supplements like Vitamin D to reduce disease risk, and as mentioned, there is a host of good therapeutics available to prevent hospitalization and death should a vulnerable patient e.g. elderly in a nursing home or similar congregated setting or private residence, become infected. And for younger people, the risk of severe disease – already low before Omicron – is minuscule. This is the data. This is the evidence across global nations.
Even in places with strict lockdown measures, there are hundreds of thousands of newly registered Omicron cases daily and countless unregistered positives from home testing. Measures like mandatory masking and distancing have had negligible or at most small effects on transmission.
Large-scale population quarantines only delay the inevitable. Vaccination and boosters have not halted Omicron disease spread; heavily vaccinated nations like Israel and Australia have more daily cases per capita than any place on earth at the moment. This wave will run its course despite all of the emergency measures.
There is simply no justification for maintaining emergency status. So why would HHS move to renew it an 11th time? The lockdowns, the school closures, the shielding-in-place, the business closures, the personnel firings and shortages and school university disruptions have done at least as much damage (and certainly more) to the population's health and welfare as the virus.
The American population and most global nations that engaged in lockdown lunacy etc. have been crushed, devastated; economies and their peoples. We harmed and caused deaths of our populations by the lockdown lunatic policies and especially our poorer minority populations and women, who could not afford to shield.
We catastrophically shifted the burden of infection and illness from the café latte, laptop, 'Zoom class' to the poorer in society who could not shield as they had to maintain front-facing employment to survive. They could not 'remote work.' Many business owners, laid off employees, and children in America committed suicide due to the lockdown restrictive lunacy.
The state of emergency is clearly not justified now, and it cannot be justified by fears of a hypothetical recurrence of some more severe infection at some unknown hypothetical point in the future. We just cannot operate public health policy this way. If a novel severe strain or variant were to occur and it seems unlikely from Omicron (though we are placing the spike antigen under relentless selection pressure with suboptimal vaccinal antibodies, mounting suboptimal immune pressure, and in the midst of massive infectious pressure) then that would be the time we discuss a declaration of emergency.
Legal scholar Jonathan Turley has weighed in on POTUS Biden's declaration that the pandemic is over, indicating that it is most certainly going to be cited
"in a variety of briefs in cases challenging emergency powers and policies used by the Administration. It was just a year ago, in September 2021, that the President imposed such rules to "ensur[e] the health and safety of the Federal workforce and the efficiency of the civil service." President Biden announced a similar requirement for federal civilian employees. Exec. Order No. 14,043, 86 Fed. Reg. 50,989 (Sept. 14, 2021). One such example could be the appeal now being considered by the United States Court of Appeals for the Fifth Circuit. The issue of the sweeping pandemic authority being claimed by the Biden Administration is now going before the full court in an en banc rehearing."
Turley went on to argue that since POTUS Biden is declarative that the pandemic is now at an end just as the Justice Department is defending pandemic policies in various courts, then this will pose tremendous challenges to the Justice Department in terms of defending the policies and mandates. "Even if one were to argue that the policy should be reviewed as supported at the time, the continued viability of the policy can now be questioned in light of the President's own statements." Turley further notes "if the pandemic "is over," some may question the continued uncertain status of military personnel and federal employees on vaccine status as well as lingering mask mandates being used in some states and by certain businesses."
Americans have sacrificed enough of their human rights, their dignity, liberties, and of their livelihoods for two and a half years in the service of protecting the general public health. They have been attacked, demeaned, ostracized, castigated, and ruined financially in many instances given they were prevented from earning a living. Americans lost people to the virus, vulnerable people and no one can deny that. COVID was punishing, especially the earlier strain (variants) on the vulnerable elderly and this happened largely because the government, the medical establishment, and medical doctors refused to recognize the value of early treatment and their actions ended up costing thousands of lives.
But America lost most lives due to the lockdowns and school closures, and we lost above all, our freedoms. It is time to allow America to be unshackled from these COVID policies. Completely. Living life freely once again, taking reasonable precautions, unfettered by government's failed COVID lockdown policies whereby not one has worked!
The current emergency declaration must be canceled. It is time. It is time to bring this COVID pandemic to a full closure and to move on to proper public legal inquiries as to the decision-making that went into the COVID response, particularly the rollout of the ineffective and safety untested COVID shots.
Chinese Rise Up Against Lockdowns that Elites Advocated in the US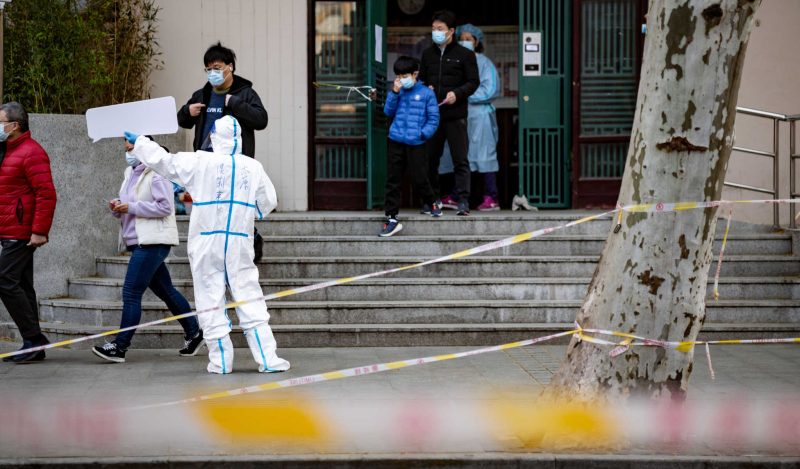 BY
MICHAEL SENGER
Mainstream headlines are alight with stories about protests of unprecedented proportion that have erupted across China in response to Xi Jinping's draconian Zero Covid lockdown policies. I post these with the caveat that, owing to both the unique restrictions on information from China and our media's false pretense of hawkishness in order to retain the public's trust, stories about protests and instability in China are perennially exaggerated.
That there have been protests against the Chinese Communist Party's lockdowns is not surprising, however, given how horrendous those policies have been. Exaggeration aside, during China's lockdowns, most residents haven't been allowed outside their homes even to get food. Meal deliveries are frequently inadequate and rotten and medical care is often inaccessible. Covid health status apps are strictly enforced. Those who test positive for Covid are taken to sparse, overcrowded quarantine camps resembling prisons. Infants are separated from their parents. Pets are killed.
I post these, too, with the caveat that stories of the CCP's Zero Covid policies are often exaggerated as well, owing to both the establishment's pretense of hawkishness and the consistent media narrative that during the response to Covid, at least we didn't have it as bad as those poor Chinese who had to experience a "real lockdown."
Wow, that's some bad stuff. It's an open question why the CCP remains so obsessively dedicated to this policy of Zero Covid; theories range from bureaucratic inertia to "saving face," to a test of loyalty for Party members, to keeping "the science" alive, to simply putting on a show to reassure international onlookers that the CCP really does believe in what it sold them and at least they don't have it as bad as in China. It remains to be seen whether these protests will result in any real change in the country's direction.
But in the meantime, it's worth remembering who it was exactly who advocated these insane Zero Covid lockdown policies and urged us to emulate them: Our own media elites and health officials.
Here's the New York Times touting the Chinese "version of freedom."
Here's the Washington Post wishing the US was more like China.
Here's the New Yorker on the secrets to China's "success."
Here's Salon whining about America's failure to "learn" from China's success.
Here's CDC Director Rochelle Walensky on the incredible results China was able to "achieve" with their "really strict lockdowns."
Here's former CDC Director Robert Redfield on China's "control of their outbreak."
Here's former CDC Director Tom Frieden on how China used lockdowns to "crush the curve."
Here's Anthony Fauci advising India to "learn from China" as late as 2021.
Here's Bill Gates praising China's "authoritarian response" and blaming America's failure on "freedom."
Here's WHO Assistant Director-General Bruce Aylward rubber-stamping the CCP's lockdowns into global policy.
Here's former Surgeon General Jerome Adams toeing the line.
Here's Neil Ferguson on how China led the way.
Here's Richard Horton, Editor-in-Chief of the once-esteemed medical journal the Lancet, touting China's response.
Here's Devi Sridhar urging the UK to copy China's "early and hard lockdown."
Here's professors Gavin Yamey, Gregg Gonsalves, and Angela Rasmussen defending China's data.
Here's the Financial Times attributing China's "success" to Xi's "strict lockdowns."
Here's Canada's former Health Minister Patty Hajdu defending China's data.
Here's Canada's Chief Public Health Officer Theresa Tam on the "key lesson" to be learned from China.
Of course it's no accident that Matt Pottinger and Deborah Birx, arguably the two most important officials behind lockdowns in the United States, got their idea of virus containment from China as well. As did Italian Health Minister Roberto Speranza, who signed the first lockdown orders in the western world.
In 2020 and 2021, these calls for Western nations to emulate China's lockdowns reached a fever pitch. But you don't even need to look that far back. In fact, just yesterday, Washington Post journalist Taylor Lorenz defended the CCP's Zero Covid policy amid the widespread protests that had erupted among the Chinese public.
Even some Covid "moderates" like professor Francois Balloux continue to toe the line that China's lockdowns were effective.
And two days prior, Anthony Fauci gave a sworn deposition describing how China had inspired the advice on Covid containment that he issued to the United States.
As protests continue to erupt across China and Zero Covid is lain bare as the moral and intellectual catastrophe that is always was, it's worth remembering that if we'd taken these officials and media elites seriously, the entire free world would look very much like China does today. Moreover, not a single one of these officials or media elites has been held to account or even lost their position. On the contrary, several of the most important pro-lockdown officials have had their exploits glorified in hagiographic memoirs, and some, such as UK SAGE advisor and 40-year British Communist Party member Susan Michie, have been given big promotions.
This in sharp contrast to the countless professionals who lost their positions due to noncompliance with Covid mandates, or those—as I found out the hard way—who've been censored for the mere suggestion that we may need an inquiry into why all these elites suddenly felt it appropriate to advise their countries to adopt one of the CCP's most ruthlessly totalitarian policies.
It's possible that when we get to the bottom of this story, we'll find that these elites had perfectly good reasons for treating China's data as real and treating Xi Jinping's lockdowns as a legitimate public health policy, and a perfectly good explanation for why they couldn't share those reasons with the public. But somehow, that doesn't seem likely.
Republished from the author's Substack
Three Medical Policies that Need Immediate Changing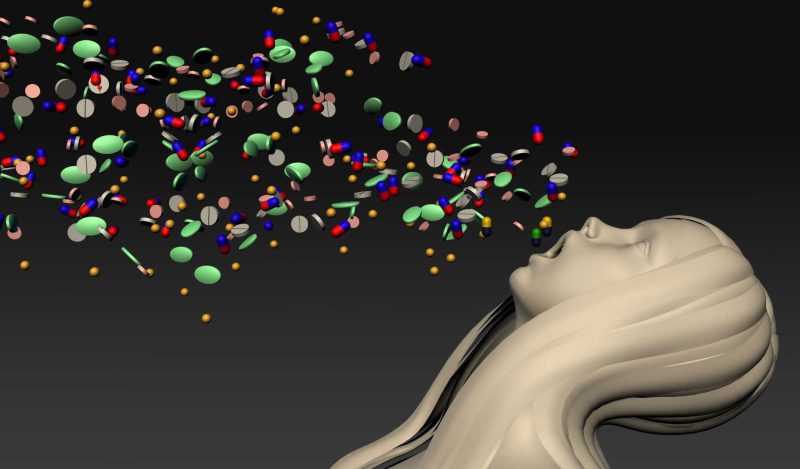 BY
PIERRE KORY
You can't make this up: The same cast of characters who erred so badly on COVID-19 want a do-over. A head-turning essay in The Atlanticwent so far as to plead for "pandemic amnesty." For many in the medical community who have been derided by the likes of Dr. Anthony Fauci and his fanatics, these words ring hollow. Talk, as they say, is cheap, especially with the benefit of hindsight. Before a COVID-19 mulligan can be considered, here are three policies that must change.
First, "vaccine or bust" proponents must admit their approach overpromised and underdelivered. President Biden has repeatedly declared COVID-19 a "pandemic of the unvaccinated," despite the science indicating otherwise. His claim that the vaccinated "do not spread the disease to anyone else" was rated "mostly false" by PolitiFact. Simply lowering the goalposts about less severe symptoms is insufficient. This is not what we were promised.
Making matters worse was the weaponization of this misinformation to influence public policy. It wasn't just a smug Rachel Maddow telling her audience in March 2021 that the "virus stops with every vaccinated person." This so-called science was used to pit Americans against one another, keep children out of school and force personnel out of critically important positions in the military, schools and first responders. Last fall, 5% of unvaccinated adults reported leaving their jobs.
I should know. I've been on the receiving end of threats to my livelihood.
This brings us to point two: The new California law empowering the punishment of doctors deemed guilty of spreading "misinformation" must be repealed before it can inflict further damage. Signed by Gov. Gavin Newsom, California Assembly Bill 2098 enables the state to strip the medical licenses of professionals who veer from the preferred political party line.
It's a disturbing trend taking hold across the country. The American Board of Internal Medicine (ABIM) recently voted to remove Dr. Peter McCullough, one of the nation's leading cardiologists, from his certifications in cardiovascular disease. Mr. McCullough's sin had nothing to do with his performance in caring for patients, but rather with questioning the necessity of the COVID-19 vaccine for younger populations. With their far-reaching certification authority, the ABIM has the power to make any doctor's life a living hell. Mr. McCullough's fate now hangs in the balance until his Nov. 18 appeal date. This dangerous precedent must be nipped in the bud in the nation's most populous state (governed by an oft-mentioned future presidential candidate) before it can take hold elsewhere.
Third, the District of Columbia must scrap its vaccine mandate for children in schools once and for all. Last week's vote to delay compliance until January 3, 2023, is not enough. DC is one of the only school districts in the country with this type of requirement, going further than their counterparts in New York City or Los Angeles.
Last month, nearly half (44.7%) of DC school students fell short of COVID-19 compliance, according to Axios. In a city where 60% of the school-age population is Black, this mandate is not only unnecessary but is perpetuating further inequity. The pandemic has already taken an incredible toll on our children's education, with math and reading scores falling to astonishing new lows. It is beyond misguided to bar children from attending school unless they receive a vaccine for an illness that poses a far smaller hazard to their health than the soaring crime rates in our cities.
From masks to breakthrough cases to alternative treatments, the so-called experts have amassed a track record of incorrect judgments that make political pollsters look good by comparison. Even in the fog of a once-in-a-century pandemic, these decisions were not just borne of inexpert and incorrect scientific knowledge but rather driven by a rush to push a medical agenda.
Our organization, the Front Line COVID-19 Critical Care Alliance (FLCCC) practices what we preach. As data evolved over time, we updated our recommendations and approaches accordingly. It wasn't luck. We were following the science. Sadly, government agencies stuck with their unceasing policy recommendations that were increasingly divorced from the science.
One thing most people can agree on: COVID-19 won't be the last public health emergency. There are already concerning headlines about an early spike of RSV impacting children. The leaders of captured health agencies must learn from their mistake of allowing the pharmaceutical industry unimpeded control of pandemic health policy. Americans are incredibly forgiving people willing to show grace, but step one in that process is a willingness for those in charge to admit their mistakes.
Republished from Washington Times