The Vaccine Narrative Is as Leaky as the Vaccines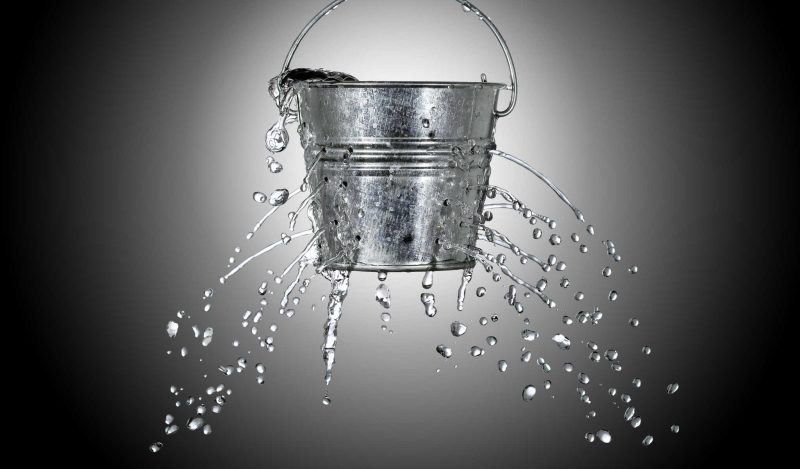 BY
RAMESH THAKUR
Let's start with two simple questions. If regulators had the information available to them of the leakage between Covid-19 efficacy rates in controlled trials and their effectiveness in the real world, would they still grant emergency use authorization? Would their legal framework permit them to do so?
Remember, all laws serve a dual purpose. On the one hand, they are permissive and enabling, granting powers to do certain things. On the other, they are limiting and restrictive, ring-fencing what may lawfully be done even by the state.
Second, is Denmark being ruled by an anti-vaxxer government and health authority? From July 1 Denmark, which has an excellent health infrastructure including data collection, banned under-18s from being vaccinated and in mid-September the ban was extended to boosters for under-50s, other than in exceptional circumstances for immunocompromised and high-risk individuals in both cases.
The explanation offered by the health authorities is interesting both for what they said and what they did not say. They anticipate a rise in Covid-19 infections over autumn and winter and "aim to prevent serious illness, hospitalisation and death." This risk applies to 50-year olds and above and not those younger. Because the vaccines are not meant to prevent infection, they will no longer be offered to the under-50s.
However, governments don't ban products merely because they are not beneficial. Bans apply only to products that inflict harms. So the unstated reality is the benefit: harm ratio is no longer favorable. The really interesting question therefore is: why don't they say so? The empirical data from around the world demonstrates negligible to negative vaccine effectiveness for healthy under-50s and greater risk of serious adverse events. Denmark's decision marks official if implicit acknowledgment that harms are greater than benefits.
Baffling Origins of Lockdown
The lockdowns across the Western world remain, to me, inexplicable and baffling. The abandonment of a century's worth of cumulative scientific knowledge and global and national pandemic preparedness plans were based neither on new science nor emerging data.
Rather, they were based firstly on apocalyptic modelling using flawed assumptions and secondly on dubious data from China whose authoritarian policies played to innate instincts in our own health bureaucrats and politicians, cheered on by the mainstream media. In a further nod to anti-scientific groupthink conformism, critical and contrarian voices within the health and political establishments were silenced and exorcised. Outside government, they were vilified and expelled from the public square in active collusion with the social media tech giants.
In February 2020, when the cruise ship Diamond Princess docked in Yokohama with 3,711 people on board, Kentaro Iwata, an infectious diseases expert at Kobe University, described it as a "Covid-19 mill." Outbreaks seed easily on cruise ships because of the high numbers of susceptible elderly passengers living and socializing in confined quarters.
Even under these worst possible conditions, under one-fifth of the captive population was infected, a small number of the infected died and 98.2% recovered. Using age-adjusted data, Oxford University's Centre for Evidence-Based Medicine estimated the infection fatality rate (IFR) of 0.5% and a case fatality rate (CFR) of 1.1% on the Diamond Princess and, as of March 26, 2020, a global IFR of approximately 0.20% (compared to the seasonal flu's 0.1% and the Spanish flu's >2.5% which killed mostly people in the 20–40 age bracket). Reassuringly, even for the over-70s without comorbidities, the IFR was below 1%.
All this 'bullet proof' data was thrown out in favor of completely unreliable data and fake videos from China that were then fed into mathematical modelling to produce apocalyptic scenarios that in turn were treated as forecasts by the media and governments. Madness.
India's Experience: Vaccines Are Not Necessary for Beating Back Covid
India's experience in mid-2021 proved that vaccines are not necessary for rapid mass recovery from a virulent Covid wave. Anyone who has followed the Covid narrative will remember the horrific pictures in spring-summer 2021 with bodies floating ashore on riverbanks and piling up in cremation grounds. The gradient was broadly similar during the curve's ascent and descent, with the death rate reaching 1.06 per million people on April 20, peaking at 2.98 on May 21 and 23 and falling back to 1.00 on June 24 (Figure 1). On those three dates India's full vaccination coverage was 1.26%, 2.96% and 3.53% of the population, respectively.
People questioned the reliability of the data, openly asserting a vast undercount in order to cushion the political embarrassment. Knowing something of India, I disagree and noted more than a hint of racism in the coverage. No matter. Even if the authorities deliberately suppressed the rising numbers of dead, it would be absurd to suggest they did the same with the downward numbers. The symmetrical rise and fall is consistent with the experience of most countries with successive waves of the virus. Whatever else might explain the fall, it certainly wasn't high vaccination coverage. Herd immunity to the then-dominant Delta variant through a mix of uncontrolled infections and modest vaccination, possibly.
Another contender for the explanation is the widespread use of ivermectin. Mid-crisis in May last year, the state government of Uttar Pradesh (India's most populous state with 200 million people!), boasted it had been the first to authorize large-scale prophylactic and therapeutic use of ivermectin against Covid-19 in May–June 2020. Studies were confirming that "the drug helped the state to maintain a lower fatality and positivity rate as compared to other states."
A meta-analysis by Andrew Bryant and Tess Lawrie in the American Journal of Therapeutics of 24 randomized control trials (RCTs) in 15 countries (one of which was subsequently pulled as possibly fraudulent) concluded that ivermectin significantly helps to prevent and treat Covid-19 and, with a 62% mortality reduction, can potentially save millions of lives. They published a follow-up analysis in the same journal that removed the suspect study and the results still showed robust ivermectin efficacy.
An analysis of seven RCTs, covering 1,327 patients, by Swedish physician Sebastian Rushworth found "a 62% reduction in the relative risk of dying among Covid patients treated with ivermectin." A recent large-scale study from Brazil published on August 31 found that, compared to regular users, non-use of ivermectin increased the risk of Covid-related mortality by 12.5 times and dying from Covid by seven times.
Yet for some strange reason, Western health bureaucracies would neither recommend ivermectin – a low cost, off patent and no profit drug for Big Pharma – nor fund a rigorous but fair (that is, not designed to fail) clinical assessment of its efficacy against Covid. It had morphed into Voldermectin: the drug that must not be named.
Global Experience: Vaccines Are Not Sufficient to Beat Back Covid
My earlier articles show why Australia's Covid numbers this year demonstrate that vaccines are not sufficient to prevent mass infections, hospitalization and deaths either. Steve Kirsch alerted his Substack subscribers on September 17 to an internal report for the governing Liberal Party of Canada back in June. It makes for depressing reading that will come as no surprise to all of us who have grown increasingly cynical about public health authorities and governing elites. The report draws on official Ontario data, is informed by wide international scholarship and emphasizes that the empirical results are in line with trends in other Canadian provinces and countries.
The fully vaccinated show rise in hospital admissions within 5-6 months; the boosted, within two weeks and rising thereafter for several months. Immunity through natural infection can last up to 20 months. Vaccination shows considerable benefits to over-70s and some benefit to over-60s but virtually no benefit to under-60s with respect to hospitalization and mortality rates. By contrast, adverse events are concentrated in the 18–69 age groups, and especially, in order of most to least, in the 40–49, 50–59 and 30–39 age groups.
Because the "abundance of data" demonstrates that vaccines do not prevent infection, transmission, hospitalization and deaths for the under-60s, "public health policy tools such as, mass vaccination campaigns, mandates, passports and travel restrictions need to be re-evaluated for relevance." Factoring in also "known adverse events and unknown long-term effects," the "empirical evidence investigated in this report … does not support continuing mass vaccination programs, mandates, passports and travel bans for all age groups." The government has sat on this report since June – what a surprise.
Meanwhile there continues to be very little evidence in the real world that countries with high rates of multiple vaccine doses suffer correspondingly lower rates of Covid-19 mortality (Figures 2 and 3). In the two charts, Chile has both the highest booster rollout and the highest Covid-related death rate per capita, while India has the lowest booster coverage yet the second lowest mortality rate.
Some experts point to a worrying trend of rising excess mortality among under-14s in 28 European countries. An article in Vaccine – downloaded more than 110,000 times in preprint – seems to suggest, albeit tentatively, that added risks of serious adverse events are 2.4 and 4.4 times higher than the reduced risk of hospitalization for Moderna and Pfizer vaccines, respectively. Cautioning that the harm-benefit ratio will vary with populations at different Covid risk profiles and in different time periods from the Moderna and Pfizer studies they analyzed, the authors conclude with the need for large, randomized trials to come to robust conclusions. It would help if Moderna and Pfizer would release the granular, individual level data in their possession.
In a follow-up note on Substack, two of the study's authors note that the normal rate of adverse events for other vaccines is 1-2 per million. The swine flu vaccine (1976) was pulled after it was associated with Guillain-Barre Syndrome at a 1 in 100,000 rate. By comparison, the Pfizer and Moderna clinical trials show 125 adverse events per 100,000 vaccinated people, while preventing between 22-63 hospitalizations.
Another new study of almost 900,000 5-11-year-old children in North Carolina, published in the New England Journal of Medicine, adds to concerns that vaccines don't just lose their effectiveness in just a few months; they also destroy natural immunity against reinfection severe enough to put them in hospital.
Panels C and D (the study's authors use "Panel" rather than "Chart") clearly show that among people infected by the Delta variant, protection against reinfection of the unvaccinated lasts longer than of the vaccinated. The former's effectiveness was still above 50% eight months later in May 2022 while the latter's had fallen to zero (Figure 4). But with the Omicron variant, the previously infected are slightly better off vaccinated than unvaccinated after two months (94.3:90.7%) and much better off after four months (73.8:62.9%). The likely, albeit not definitive, explanation is that the vaccines themselves are destroying the protection provided by natural immunity.
Three comments about Panels E and F (Figure 5). First, while the x axis for Panel E is in weeks, Panel F's is in months. So the first visual impression is misleading. Second, the maximum effectiveness of a vaccine against a reinfection severe enough to require hospital admission is around 88%, reached approximately four weeks after the first dose is administered. By contrast, the initial effectiveness of a previous infection is 100% and remains above 95% (remember the vaccine's much-touted 95% efficacy rate?) until seven months later.
Third, the effectiveness of a previous infection against reinfection requiring hospitalisation does not decline to the same level as the vaccine's peak effectiveness until nine months after infection. This is the reality that the CDC denied until recently and used as the justification for discriminating between the vaccinated and unvaccinated for access to public spaces.
Three conclusions follow:
The risk of severe outcomes for children from infection by current Covid variants is low;
The risk of severe adverse reactions from vaccines is higher, meaning vaccination is a net harm for young children – exactly why Denmark has banned them for children;
Exposing healthy children to the risk of infection may be better for both individual and herd immunity than mass vaccinating them.
The FDA is not likely to restore its credibility as the US regulator with the widely ridiculed revelation that the new bivalent boosters were authorized on the basis of trial results from eight mice. Professor Marty Makary from the Johns Hopkins School of Public Health tweeted his concerns about this and also about the announcement of an annual Covid vaccine that is not data-driven and ignores natural immunity as well as the risks of immune imprinting (where the immune system remembers its initial response to infection or vaccination in a way that usually, but not always, weakens the response to future variants of the same pathogen) from a multi-dose vaccination strategy.
From mRNA Vaccine Hesitant to Anti Vaxxer
The Financial Times – as mainstream establishment as they come – recently warned that the US decision to roll out new booster shots without clinical testing on humans – already dubbed the mouse vaccine by some – risks undermining public trust and deepening vaccine hesitancy. "We already have a trust problem in this country and we don't need to make it worse," Eric Topol, founder and director of the Scripps Research Translational Institute, said. Yet, even while bemoaning the loss of public trust in health experts and institutions, Topol just couldn't help himself and smeared the Covid vaccine hesitants and sceptics as "anti-vaxxers, anti-science" people.
He thereby demonstrates precisely the pathology so beautifully described by Julie Sladden in an article in Spectator Australia on September 8. The Tasmanian doctor, "Having probably received more vaccines than most, given I am both a doctor and fairly well travelled," used to begin her apology for refusing the Covid jab with "'I'm no anti-vaxxer!'" However, after two years of "government-endorsed segregation and dehumanisation of those who exercised their right to refuse the jab," she has changed her mind.
If an "anti-vaxxer" is someone who cannot give informed consent to a "vaccine" that fails to prevent infection or transmission, has alarming safety signals, must be taken to earn back the right to live and work in society, for a disease that has a greater-than 99 per cent survivability rate, then "yes," I'm an anti-vaxxer… My government made it so.
To this we should add the very high likelihood of crossover vaccine hesitancy to other vaccines. In my own case before the pandemic I have dutifully gone in for the annual flu shot strongly recommended for my age demographic. Not any more. The Covid experience killed my trust in the medical and public health establishment and, having done my own research, I now politely decline the annual pre-winter flu shot.
Discovery Is the Covid Regime's Greatest Fear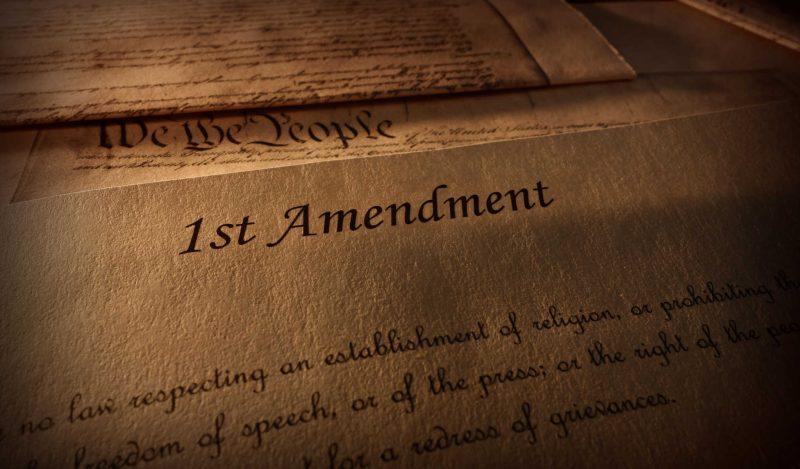 BY
BROWNSTONE INSTITUTE
The most recent batch of the "Twitter files" offers brief insight into the Covid regime's fear that the details behind their censorship and collusion will become public.
On Thursday, Alex Berenson posted a series of email correspondences between Twitter attorneys concerning his 2022 lawsuit against the company.
Last year, Berenson sued Twitter after the company issued him a "permanent ban" for his August 2021 tweet opposing vaccine mandates:
"It doesn't stop infection. Or transmission. Don't think of it as a vaccine. Think of it – at best – as a therapeutic with a limited window of efficacy and terrible side effect profile that must be dosed IN ADVANCE OF ILLNESS. And we want to mandate it? Insanity."
After a judge denied Twitter's motion to dismiss, the two sides reached a settlement agreement that reinstated Berenson's account and provided concrete evidence that government actors – including White House Covid Advisor Andy Slavitt – worked to censor criticism of Biden's Covid policies.
In the emails, Twitter's litigation team discusses the probability that they will lose the case.
"We believe our chances of success at the trial level are less than 50%," writes Micah Rubbo, Twitter's associate director for litigation. She then asks, "Are we willing to litigate and risk the potential public disclosure of *many* documents in order to prevent disclosure of some of them now?'"
Rubbo's comments reveal Twitter's primary motivation to settle the case. The company was not worried about monetary damages or regulatory fines; its concerns were entirely reputational. She focused on the risk of potential public disclosures, not the risk of losing the trial. Failure to reach a settlement jeopardized exposing the company's communications with government officials, law enforcement agencies, pharmaceutical companies, and other pro-censorship actors in the Covid regime.
Twitter did not settle with Berenson out of remorse for its actions or care for journalistic freedoms. It was a calculated decision designed to mitigate public relations backlash.
Berenson's reporting did not uncover the documents that the lawyers worried would become public, but the reaction indicates that any concessions would be better than discovery.
Now, Berenson has filed suit against President Biden, White House advisors, Pfizer CEO Albert Bourla, and Pfizer Board Member Scott Gottlieb for orchestrating a public-private censorship campaign against him.
In Berenson v. Biden: The Potential and Significance, we wrote:
The conspirators censored Berenson because he was inconvenient, not incorrect. Their ploy may backfire, however. Berenson v. Biden could unearth more information on the Covid era than his reporting would have ever uncovered.

Discovery and depositions from Pfizer and the White House would be the most valuable insight of the last three years – insight into the power structures that orchestrated lockdowns, censorship, forced vaccinations, school closures, economic upheaval, government overreach, and the merger of corporations with the state.
Berenson's latest reporting reinforces the potential backfire against the censors. They have jeopardized their regime by banning a tweet that would have been relatively inconsequential. Now, Berenson's suit threatens to uncover the inner workings of the censorship-industrial complex.
The revelations from Missouri v Biden (covered in a series here) are astonishing enough. They prove the existence of a vast, relentless, deliberate, communicative, and effective hegemon of control that impacts the news and information experience of every person connected to the Internet. It is still in full operation. The only real difference is that we know about it.
All indications are that the judicial system will favor a final and clean decision for free speech, even if that only comes at the hands of the Supreme Court at a much later date. That does not fix the continuing problem now and does not guarantee that government and business will not continue this in the future. But at least for now, there is some reason for hope that the Bill of Rights is not entirely dead.
The Plan: Lock You Down for 130 Days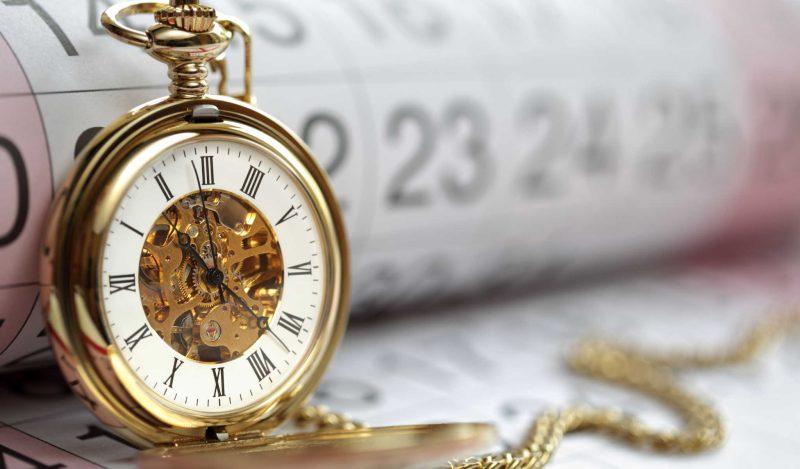 BY
JAYANTA BHATTACHARYA
What if the coronavirus pandemic was not a once-in-a-century event but the beginning of a new era of regular deadly respiratory viral pandemics? The Biden administration is already planning for this future. Last year, it unveiled a national strategy to develop pharmaceutical firms' capacity to create vaccines within 130 days of a pandemic emergency declaration.
The Biden plan enshrines former president Donald Trump's Operation Warp Speed as the model response for the next century of pandemics. Left unsaid is that, for the new pandemic plan to work as envisioned, it will require us to conduct dangerous gain-of-function research. It will also require cutting corners in the evaluation of the safety and efficacy of novel vaccines. And while the studies are underway, politicians will face tremendous pressure to impose draconian lockdowns to keep the population "safe."
In the case of COVID-19 vaccines, it took about a year for governments to deploy the jab at scale after scientists sequenced the virus. Scientists identified a vaccine target—fragments of the spike protein that the virus uses to access cells—by early January 2020, even before the WHO declared a worldwide pandemic.
This rapid response was only possible because some scientists already knew much about the novel virus. Despite heavy regulations limiting the work, the US National Institutes of Health had funded collaborations between the EcoHealth Alliance and the Wuhan Institute of Virology. They collected bat viruses from the wild, enhanced their function to study their potential, and designed vaccines before the viruses infected humans.
While there is controversy over whether this gain-of-function work is responsible for the COVID pandemic, there is no question this research is potentially dangerous. Even cautious scientists sometimes accidentally leak hazardous, highly infectious viruses into the surrounding community. In December 2021, for instance, the virus that causes COVID-19 accidentally leaked out of a laboratory in Taiwan, where scientists were researching the virus.
A promising vaccine target would be needed immediately after a disease outbreak for the Biden pandemic plan to work. For that to be possible, there will need to be permanent support for research enhancing the capacity of viruses to infect and kill humans. The possibility of a deadly laboratory leak will hang over humanity into perpetuity.
Furthermore, before any mass vaccination campaign, pharmaceutical firms must test the vaccines for safety. High-quality randomized, controlled studies are needed to make sure the vaccine works.
In 1954, Jonas Salk's group tested the vaccine in a million children before the polio mass vaccination campaign that effectively defanged the threat of polio to American children. Physicians need the results of these studies to provide accurate information to patients.
Operation Warp Speed cut red tape so that vaccine manufacturers could conduct these studies rapidly. The randomized trials cut some corners. For instance, the Pfizer and Moderna trials did not enroll enough people to determine whether the COVID vaccines reduce all-cause mortality.
Nor did they determine whether the vaccines stop disease transmission; a few months after the government deployed the vaccines, researchers found protection against infection was partial and short-lived. Each of these cut corners has since created policy controversies and uncertainty that better trials would have avoided. Because of the pressure to produce a vaccine within 130 days, President Biden's pandemic plan will likely force randomized trials on future vaccines to cut the same corners.
This policy effectively guarantees that lockdowns will return to the US in the event of a new pandemic. Though the lockdowns did not work to protect populations from getting or spreading COVID—after 2.5 years, nearly everyone in the US has had COVID—public health bureaucracies like the CDC have not repudiated the strategy.
Imagine the early days of the next pandemic, with public health and the media fomenting fear of a new pathogen. The impetus to close schools, businesses, churches, beaches, and parks will be irresistible, though the pitch will be "130 days until the vax" rather than "two weeks to flatten the curve."
When the vaccine finally arrives, the push to mass vaccinate for herd immunity will be enormous, even without evidence from the rushed trials that the vaccine provides long-lasting protection against disease transmission. This happened in 2021 with the COVID vaccine and would happen again amidst the pandemic panic. The government would push the vaccine even on populations at low risk from the novel pathogen. Mandates and discrimination against the unvaccinated would return, along with a fierce movement to resist them. The public's remaining trust in public health would shatter.
Rather than pursue this foolish policy, the Biden administration should adopt the traditional strategy for managing new respiratory-virus pandemics. This strategy involves quickly identifying high-risk groups and adopting creative strategies to protect them while not throwing the rest of society into panic.
The development of vaccines and treatments should be encouraged, but without imposing an artificial timeline that guarantees corners will be cut in evaluation. And most of all, lockdowns—a disaster for children, the poor, and the working class—should be excised from the public health toolkit forever.
A version of this piece appeared in Newsweek