First Nation applauds new initiative protecting boreal forest in the Kitaskino Nuwenene Wildland Park
February 11, 2021
Fort Chipewyan-​AB-Mikisew Cree First Nation applauds a major expansion in protecting the boreal forest area in the Kitaskino Nuwenene Wildland Park initiative.
The announcement to expand the protected area by nearly 150,00 hectares means more of the area south of Wood Buffalo National Park will be protected along with the headwaters, which flow into the Delta area. This marks a key step in a collaborative effort between Mikisew Cree First Nation, Government of Alberta, Government of Canada, energy, mineral and forestry companies.
"​Today's announcement is about protecting the land and celebrating partnerships between First Nations, government and industry," ​said Mikisew Chief, Peter Powder. "​We wouldn't be on the doorstep of this significant expansion without cooperation. We hope this means we can move forward with the western expansion of the Kitaskino-Nuwenene Wildland Park as part of Mikisew's stewardship vision for our lands, waters and iconic species such as woodland caribou and wood bison."
After engaging with the community, it was clear leaders and land users wanted to protect this area for future generations. The overall goal of the Kitaskino Nuwenene Wildland Park ​is for Mikisew Cree First Nation and other Indigenous groups to play a key role in safeguarding the area and the traditional resources within it. The expansion has received a strong endorsement from the Athabasca Chipewyan Cree First Nation, Fort Chipewyan Metis, Fort McKay First Nation, Fort McKay Métis, and Fort McMurray Métis. Kitaskino-Nuwenene translated means, "Our Land" in Cree and Dene.
"​Moving this forward is another step in implementing the Nikechinahonan Framework, ​which is the vision of the Mikisew to ensure our cultural survival. We look forward to building on this momentum by working to protect more habitat of the Ronald Lake Bison Herd and by continuing our efforts to save the Peace Athabasca Delta'​ ' said Melody Lepine, Mikisew Cree First Nation director.
Kitaskino Nuwenene Wildland Park is located along the southern border of Wood Buffalo National Park in northern Alberta. Phase 1 was established in 2019. This project was undertaken with the financial support of Environment and Climate Change Canada through Canada's Nature Fund.
Read more on Todayville.
Leslyn Lewis's former campaign manager to help Alberta Premier Danielle Smith in 2023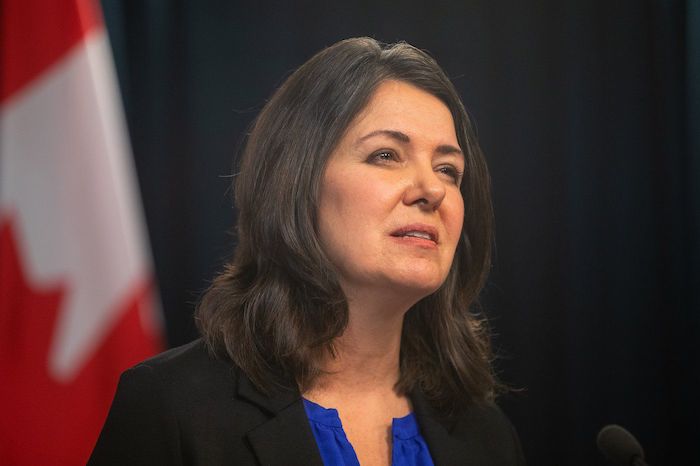 Ottawa – The man who ran Leslyn Lewis's campaign as she made two consecutive bids to become the federal Conservative leader is off to help Alberta Premier Danielle Smith try to win a provincial election in 2023.
Steve Outhouse confirms he will serve as campaign manager for Smith and the United Conservative Party when Albertans go to the polls next spring.
Outhouse is well known in Conservative circles and was Lewis's campaign manager during the federal party leadership contest this year, which Pierre Poilievre won handily.
Lewis is a member of Parliament in rural Ontario who enjoyed the backing of the party's social conservative base during her leadership runs in 2020 and 2022.
Smith will face off in the next election against a former Alberta premier, NDP Leader Rachel Notley.
After taking over the UCP leadership following Jason Kenney's resignation, Smith vowed to push back against Ottawa, beginning with her controversial sovereignty act.
This report by The Canadian Press was first published Dec. 9, 2022.
Future of Energy is Here – Province of Alberta pitches Alberta and Albertans at 2022 Energy Council conference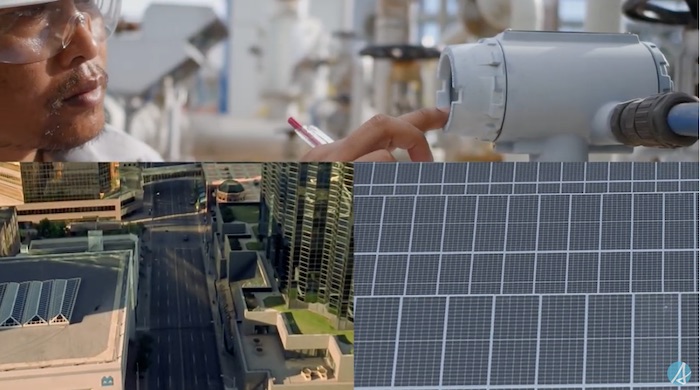 Alberta's Energy Minister Pete Guthrie is making a powerful presentation to state and provincial legislators from across the United States and Canada at the Energy Council's Global Energy and Environmental Issues Conference in Banff.
It's a convincing pitch on behalf of energy workers, and Alberta taxpayers who rely so heavily on the province's most lucrative industry. The presentation is boosted by this video profiling Alberta's stable, abundant and environmentally responsible energy supply.
Energy Minister Pete Guthrie issued the following statement on Alberta's energy sector at the 2022 Energy Council conference:
"Energy matters now more than ever. This year, we've seen how geopolitical events and volatile energy markets can impact the lives of people throughout the world. It matters where the energy that powers our homes, our economies and our lives comes from.
"The world needs a solution for long-term energy security that is also responsible, reliable and affordable. That solution is Alberta.
"It's in this spirit that Alberta is proud to host the Energy Council's Global Energy and Environmental Issues Conference in Banff. We are promoting our energy sector to more than 160 participants – including state and provincial legislators from the United States and Canada.
"During the conference, we will focus discussions on the future of the energy industry, the strength and security of the North American energy system and the role Alberta has to play.
"Alberta is the global leader in responsible energy development that the world needs. We have the innovation, technology and expertise needed to produce responsible energy. We have the highest human rights, labour and environmental standards. We have Canada's fastest-growing renewable energy sector. On top of all that, we are rapidly developing carbon capture and storage and lowering emissions, with the Pathways Alliance targeting net zero by 2050.
"Our government firmly believes Alberta is the key to energy security for North America and the world. Our track record speaks for itself. Last year, about 62 per cent of the crude oil imported to the United States came from Alberta – that is 10 times more than their oil imports from Saudi Arabia, and over four times more than all of OPEC. Every barrel that comes from Alberta helps replace one produced by countries that do not adhere to our high environmental and social standards. Our province has one of the largest oil reserves in the world, and we are ready to supply nations around the world with our reliable and responsibly produced resources.
"Alberta's support of research and innovation excellence ensures that innovators can continue to make groundbreaking discoveries, commercialize game-changing emissions-reducing technologies and solve some of the industry's biggest challenges.
"The future of energy is here. It's Alberta."