Chuck Rose at Fionn MacCool's May 13th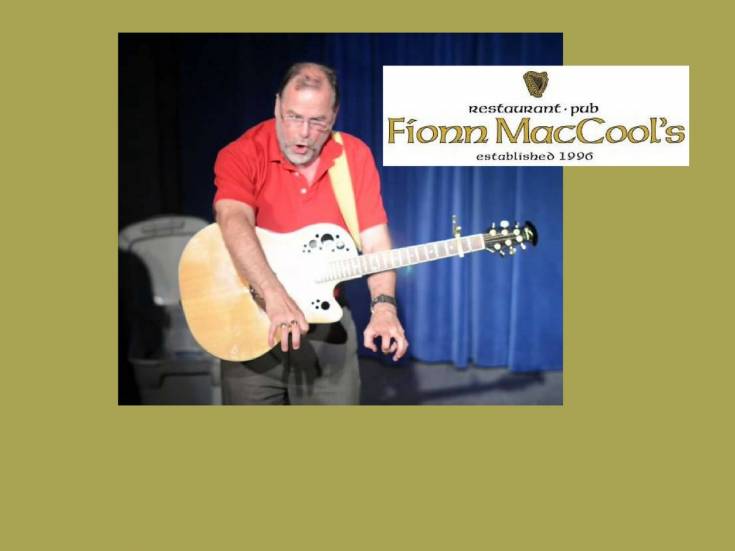 Here's a look at the lineup over the next few weeks at Fionn MacCool's. Don't forget Sunday's open mic with Paeton Cameron. Grab your instruments, freshen up that voice and play some music in a fun and relaxed atmosphere. There's food and drink specials throughout the event such as: Brunch from 11am – 3pm, Mimosas for .95, Buy 1 Get 1 for 1/2 off Appetizers, AND most importantly beer; Budweiser and Blindman Sour Sleeves for .95 all day long.
May-13 Chuck Rose
May-20 Andrew Scott
May-27 Brad Brewer
Jun-03 Cabots Crossing
Jun-10 Randi Boulton
Jun-17 Andrew Scott
Jun-24 Brad Brewer
Be sure to remember Fionn MacCool's Red Deer for Happy Hour!
Monday to Friday, enjoy the following drink specials from 3pm to 6pm…
Beer Sleeves 14oz – $4.95
Pints 20oz – $6.50
Tankards 23oz – $8.00
5oz house red or white wine $4.95
8oz house red or white wine $7.95
*4 for $12 shots all day long ! 1oz
Burt Reynolds, Swedish Berry, Porn Star, Crispy Crunch, Sour Jack, China White, Polar Bear,Banana Jack, Superman/superwoman or Sicilian kiss.
CLICK HERE for more about the fabulous Fionn MacCool's
Céline Dion cancels 'Courage' world tour dates citing medical condition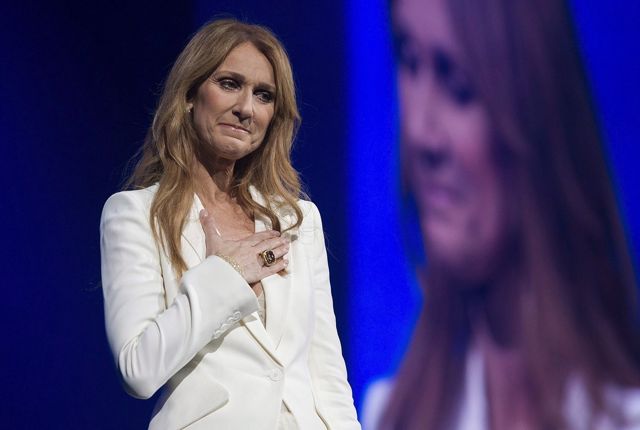 Celine Dion has announced she is cancelling her "Courage" world tour as she continues to receive treatment for a rare neurological disorder. Dion gestures as she performs at the Bell Centre in Montreal, Sunday, July 31, 2016.THE CANADIAN PRESS/Graham Hughes
Céline Dion has cancelled her "Courage" world tour due to ongoing health woes related to a rare neurological disorder.
The Quebec-born songstress says she's not ready to return to the stage for European and U.K. tour dates that had been set to run from August through October, and in March and April 2024.
The 55-year-old Canadian icon postponed and cancelled some shows last December when she announced she had been diagnosed with "stiff person syndrome," a condition commonly marked by severe muscle rigidity and spasms.
In a statement posted to her social media, Dion says "even though it breaks my heart, it's best that we cancel everything now until I'm really ready to be back on stage again."
The statement says Dion's medical team continues to evaluate and treat her condition.
Dion closed her statement saying, "I'm not giving up… and I can't wait to see you again."
This report by The Canadian Press was first published May 26, 2023.
Province adds $335 million over three years to attract more investment from Hollywood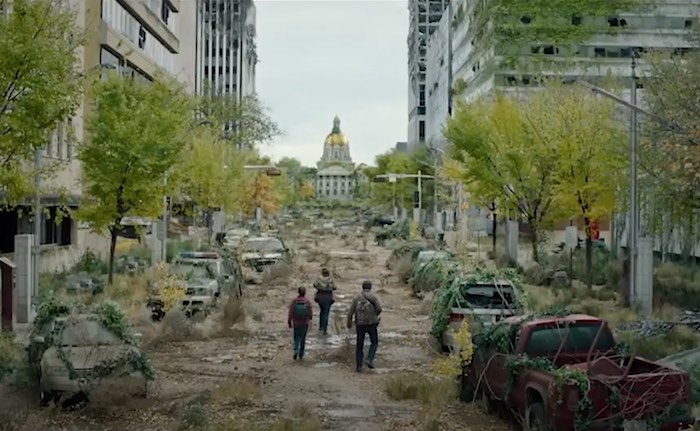 Action! for Alberta's film and television industry
Alberta's screen-based sector has momentum, and Alberta's government is helping to make the province a magnet for the job-creating film and television industry.
In 2020, Alberta's government launched the Film and Television Tax Credit, causing the province's film and television industry to grow in size and reputation. Since then, Alberta has attracted 129 productions with a total production value of $1.7 billion. This growth has resulted in approximately 9,000 direct and indirect jobs for Albertans.
To keep this momentum going, Alberta's government continues to make changes to the program and increase investment in it. One year after the tax credit was launched, the cap was raised, resulting in a doubling of the province's film and television sector. Now, Alberta's government is increasing its investment to a total of $335 million over three years to continue attracting the attention and investment dollars of Hollywood.
"Alberta is experiencing exponential growth in our film and television sector, and we are well on our way to becoming a top Canadian jurisdiction for producers from around the world. Since the introduction of the Film and Television Tax Credit, the film and television sector in Alberta has doubled. Productions reach every part of Alberta – big cities, small towns and rural locations – and use local resources, businesses, accommodations and contractors, supporting thousands of jobs."
As the province's film and television industry grows, so does the quality and number of Alberta-made productions. To help grow and promote local talent and productions, Alberta's government is also doubling the funding to the Alberta Made Screen Industries Program. This funding will support local producers and attract productions from around the world to set up shop in Alberta.
"Alberta-made film and television productions showcase Alberta's unique culture, breathtaking landscapes and stories to audiences across the globe. We are increasing our support to smaller productions because they provide a unique Alberta-made training ground for emerging talent and create local, highly skilled workers in the sector."
The Film and Television Tax Credit and Alberta Made Screen Industries Program work together to showcase the beauty and diversity of Alberta, create jobs, diversify the economy and support hospitality, service and tourism in the province. These targeted incentives to the film and television industries are helping to ensure Alberta remains the economic engine of Canada for years to come and the next film and television hub.
"The tax credit is central to the success of the industry. This is a competitive industry globally, and here in Alberta we're fortunate we had the cap removed. Now we can see productions with budgets from $100,000 to well over $100 million. Now that we have a robust production environment, there are more opportunities for people to have well-paying creative jobs."
"The Alberta government has provided supports for the film and television industry that provide certainty. It gives us more flexibility in how we're moving forward in our film and television work and the way that we're running our businesses."
"Seeing the increase to the Alberta Made Production Grant in the last budget has been fantastic. It will help grow the local industry, which means so much to local performers because that's where they build their resumés. It allows them to be a working performer, and not take side jobs or a day job somewhere else, and really focus on their craft."
Quick facts
According to Statistics Canada data:

Every $1 million of production activity in the screen-based production sector creates about 13 Alberta jobs.
Every $1 million of government investment under the Film and Television Tax Credit program is expected to support about 85 Alberta jobs.

The film and television industry is experiencing significant growth nationally and globally.
Every year, Alberta graduates more than 3,000 creative industry professionals from its post-secondary institutions.
The production workforce has grown 71 per cent from 2017, or by about 4,000 workers across all positions.
Alberta's Film and Television Tax Credit supports medium- and large-scale productions with costs over $499,999 through a refundable tax credit on eligible Alberta production and labour costs to corporations that produce films, television series and other eligible screen-based productions.
The Alberta Made Production Grant supports productions with a budget of up to $499,999.
The Alberta Made Screen Industries Program, through the Alberta Made Production Grant, supports smaller productions that do not qualify for the tax credit, covering 25 per cent of eligible Alberta production costs to a maximum of $125,000.
Every $1 investment in the Alberta Made Production Grant program generates an additional $4 in economic return.