Buy Some Cookies to Help Young Readers at Tim Hortons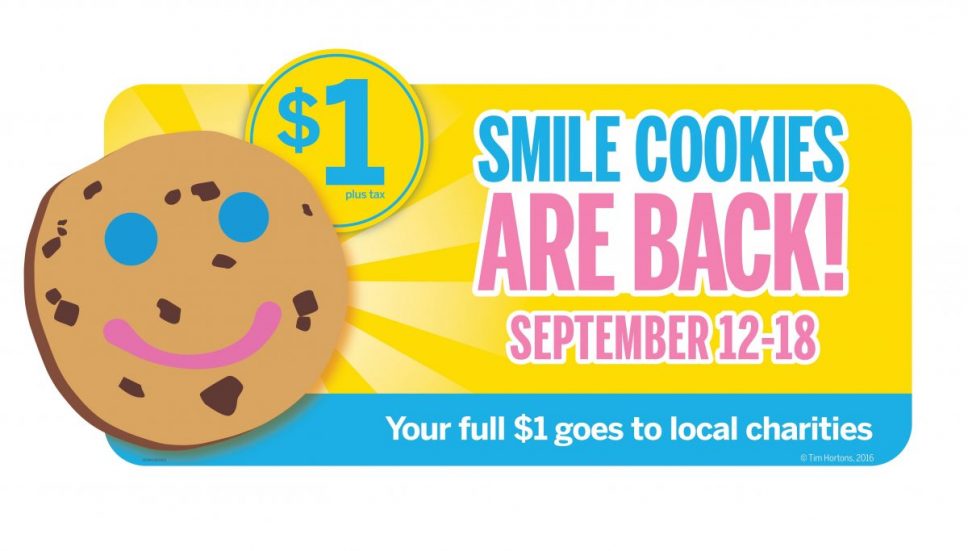 Smile Cookies Inspire Kids to Read!
Helping struggling readers become readers of potential is exactly what local Tim Hortons stores want as proceeds for the upcoming Smile Cookie campaign will be directed to Reading College, a project of the Foundation for Red Deer Public Schools.
"We set up this amazing and fun summer program for kids where they learn to love reading, and learn to gain the skills to be more successful in their own reading. If they don't become literate in the next year or two of their lives, they are not set up for a life time of success. However, if we can get them over that hump, that's a life time of difference for that child. It will make a difference for them, make a difference for their families and make a difference in their life experiences. That's the beauty of Reading College", said Superintendent of Schools, Stu Henry.
"The Smile Cookie Campaign is a great opportunity to raise awareness on the importance of literacy, it really does create life chances for students. Reading College is made possible through great support from our community—we could not operate it without this support", comment Michael Keyes, Foundation Board Chair.
From September 12th – 18th, Tim Hortons restaurant owners in Red Deer will generously donate all proceeds from sales of a special smiling chocolate chunk cookie to support the Reading College program through The Foundation for Red Deer Public Schools. The $1 treat helps community programs across Canada in the cities where they are sold.
"On behalf of all restaurant owners and team members in Red Deer, I would like to thank our loyal guests for their generosity and support of the Smile Cookie campaign," said Donna Dunham, Tim Hortons Restaurant Owner in Red Deer. "Tim Hortons is thrilled to support The Foundation for Red Deer Public Schools and Reading College with the funds raised and bring smiles to so many people's faces. We welcome everyone to come in this week to buy a delicious freshly-baked Smile Cookie in support of a great cause."
For more information on how the Smile Cookie campaign supports communities across Canada, please visit http://www.timhortons.com/smilecookie
Help us promote the campaign by "liking" Foundation for RDPSD on Facebook and using @rdpschools on Twitter.
Looking for a Resilient Career for the Future? Keep an Eye Out for the Lighthouse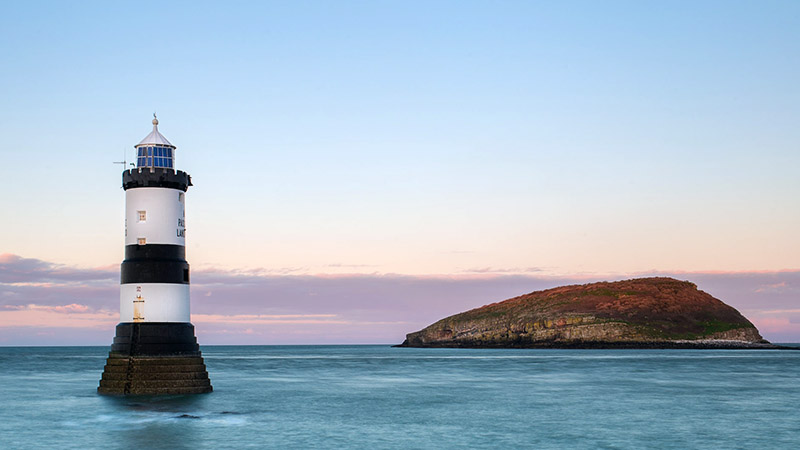 If we consider that the future of work will include a multitude of digital practices, it is up to us as employees and employers to embrace this shift with readiness and education. More familiar than not, the skills we learn through our years in education are a base, from which we hope to secure a position that falls in the same realm as our studies. The challenge is that even with curriculum updates and youth programs, the study of ever-changing digital education continues to be a challenge for both teachers and students.
We as a society are moving into a gig-heavy economy, with individuals packing more onto their certification rosters in the hopes of diversifying their resume's. For those who may want to keep the pace over the next decade, two key categories within education shine through – data science and web development.
The importance of these skills may seem only attributable to certain industries, however, if we consider the more intensive labour positions, how data is perceived and understood is immensely important. If you are a mid-career worker, someone looking to renew their digital education or one to pursue alternative career paths that carry real promise, these skills may prove to be some of the most sought after in the near future.
To no surprise that the end of year report by Payscale shows the two "hottest jobs" fall in the data category, reflected by the "The Future of Jobs Report 2020" by the World Economic Forum. This report shows a progressive estimate for skills that will be in demand up to 2025 and beyond.
This is all great knowledge to have on hand, but where can similar skills be learnt without investing in a multi-year university degree?
One Canadian company has tangible options.
Lighthouse Labs
Lighthouse Labs is a Canadian company founded in 2013 by its CEO Jeremy Shaki. They specialize in educational programs and boot camps in the fields of web development and data science. Their team has created intuitive learning programs attainable for all walks of life who carry a 'growth mindset' into their personal development.
They offer full-time and part-time courses for their multiple bootcamps, with available mentorship from experienced professionals in both fields. The results from their 2019 Student Outcomes Report available on their website. A year from January 2019, 504 students enrolled in their bootcamps, 458 graduated and 324 gained employment post bootcamp. Out of the 329 graduates who completed a job-seeking cycle within 180 days post-bootcamp, 95% of that group accepted employment. These numbers are incredible in comparison to the investment required for a new career avenue in 2021.
In March of 2020, we experienced a mass transition to digital communications in our daily and work lives due to the pandemic. For some, the integration of conference calls, internal team applications and a pressing focus on data was simple to grasp, but not for all.
In light of some of these challenges, Lighthouse Labs has implemented and collaborated with multiple organizations to offer "Impact Initiatives". Created to offer hyper-focused ways of educating groups of Canadians to enhance their digital literacy.
In collaboration with Kids Code Jeunesse, a non-profit organization focused on digitally-focused educational programs for youth, with funding from the Government of Canada created the Code Create Teach initiative. This partnership had 2,703 teachers experience a one-day introductory workshop on coding and computational thinking. The objective was to offer teachers additional tools they can bring into their classrooms to enhance their student's grasp of digital technologies.
There are multiple ongoing initiatives with Lighthouse Labs and other organizations that are available to view on their website. Another that stood out is the "Accelerating Possibilities Project" in partnership with Woodgreen Community Services. Created to offer mid-career workers an opportunity to learn new skills in web development, data science and customer service. Now more than ever, these types of initiatives have the opportunity to benefit the lives of countless Canadians.
As noted in various media outlets over recent years, there is an outcry for traditional industry workers to keep pace with the digital revolution with training and support. This is one opportunity where Lighthouse Labs and other educational programs can offer a real avenue to a new career.
It should be noted that parallel to the closing of office spaces, restrictions on multi-person worksites and the mass layoffs in some of the more traditional industries, these skills offer the opportunity to both begin a new career path with an educated support system, and to re-evaluate what new skills could bring more value to your current position and your company's future.
Scholarship Funding
Lighthouse Labs has a strong sense of supporting their community and has recently announced a new scholarship fund in response to the difficult economic and societal conditions our country has faced due to the pandemic. After a high interest in their March 2020 scholarship round, they announced another $500,000 scholarship fund for those in need. You may be eligible for up to $5,000 in support for a full-time bootcamp and $750 for part-time programs if you've been laid off, had your hours reduced, or are out of school because of the pandemic. For interested individuals, download their financial guide for more information.
If you would like to learn more about Lighthouse Labs, their support for our communities and the various boot camps they offer, check out their website. All of their material has been digitized and has opened up their reach to anywhere in Canada, check out their blog to learn more about their platform for online tech education. Their team has created a wide variety of reading material to help interested parties learn more prior to an application. These skills are here to stay, the more we integrate with data and web development, the more employers will be headhunting for the right candidate – which truly could be you.
For more stories, visit Todayville Calgary
Family math nights add up to success
In an effort to build an understanding of teaching math both at school and in the home, Red Deer Catholic Regional Schools is pleased to provide Family Math Nights.
These school-specific evenings first begin with an information session, and end with interactive stations for families to explore, all centred around developing understanding of concepts versus memorization skills. These sessions provide an opportunity to engage in math with a hands-on approach and ask questions to our numeracy experts.
Feedback from parents at other schools has shown that these Family Math Nights have a positive impact on student success.
Please note the upcoming Family Math Nights:
St. Teresa of Avila School (Grades 1-3) – January 18 from 6:00 – 7:30 p.m.
Holy Family School (Grades 1-5) – February 1 at 6:00 – 7:30 p.m.