British health researcher says authorities in Canada, US, and UK are doing nothing about thousands of excess deaths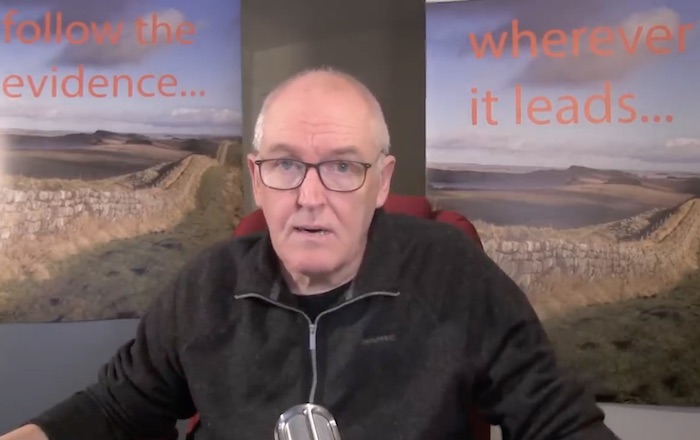 About six months ago, the Province of Alberta's annual cause of deaths statistics briefly made headlines around the world. For the first time "unknown causes of mortality" was the leading cause of death in the province. Just a few years earlier, "unknown causes" wasn't even on the top ten list.
Province of Alberta Cause of Death Statistics 2021
An Alberta taxpayer might expect the province to call an inquiry into this shocking development to see if there's not some way to protect the lives of thousands of Albertans. So far this has not happened.
Now similar shocking statistics are starting to emerge nationally and around the world. British health researcher John Campbell has looked at the data coming from Canada, Britain, the US and Australia among other nations. He's noticed a very significant and distressing increase in "excess deaths". The number of excess deaths is quickly adding up to the hundreds of thousands. Of course some of these deaths can be attributed to COVID-19, but the vast majority are not.
In this video, Dr. Campbell reveals the data he's found and offers some pointed criticism to our political leaders. Canada is singled out as "quite pathetic" for not even sharing cause death statistics after August of 2022. Campbell says "I think we're in somewhat of an international emergency not being responded to as I would like by our governments in any way, shape, or form. In fact they seem to be ignoring it. As indeed do most of the mainstream media."
"This demands an explanation. And we're not getting one."
From Dr. John Campbell – British health researcher / instructor
Excess deaths in 30 countries
Dr. Campbell's presentation notes including links to information sources
US, Weekly Cumulative All-Cause Excess Deaths
https://www.usmortality.com/deaths/ex…
Excess deaths 2022 (Up to December 1st) 242,224
https://www150.statcan.gc.ca/n1/pub/7…
https://www23.statcan.gc.ca/imdb/p2SV…
Australian Bureau of Statistics
Provisional Mortality Statistics
Reference period, Jan – Sep 2022
144,650 deaths that occurred by 30 September 19,986 (16.0%) more than the historical average.
Deaths attributed to covid, 8,160
October covid deaths, 232
Australia, September 2022 13,675 deaths (doctor certified) 1,814 were coroner referred.
UK, ONS https://www.ons.gov.uk/peoplepopulati…
UK Prevalence
2.61% in England (1 in 40 people)
3.94% in Wales (1 in 25 people)
4.22% in Northern Ireland (1 in 25 people)
3.26% in Scotland (1 in 30 people)
Deaths and excess deaths
(W/E week 13th January 2023)
A total of 19,916 deaths were registered in the UK
20.4% above the five-year average.
Covid UK deaths
1,059 deaths involving COVID-19 registered (up 842 on the week)
Deaths involving COVID-19 accounted for 5.3% of all deaths UK,
Office for Health Improvement https://www.gov.uk/government/statist…
Excess deaths in all age groups, (0 to 24 years) UK,
Institute and Faculty of Actuaries https://actuaries.org.uk/news-and-med…
Mortality rates in 2022 compare to 2019 at different ages 2022,
mortality, 7.8% higher for ages 20-44
In the UK, the second half of 2022
26,300 excess deaths, compared to 4,700 in the first half of 2022 Europe,
EuroMOMO,
Bulletin week 2 2023 https://www.euromomo.eu
Pooled EuroMOMO, all-cause mortalit
Elevated level of excess mortality, overall and in all age groups.
Data from 25 European countries or subnational regions
Average levels from pre 2020 https://www.health.govt.nz/nz-health-… https://www.stats.govt.nz/topics/birt…
Year ended September 2021,
total of 34,578 deaths Year ended September 2022, total of 38,052 deaths
Surgery wait times for cancer, joint replacement patients still lagging amid backlog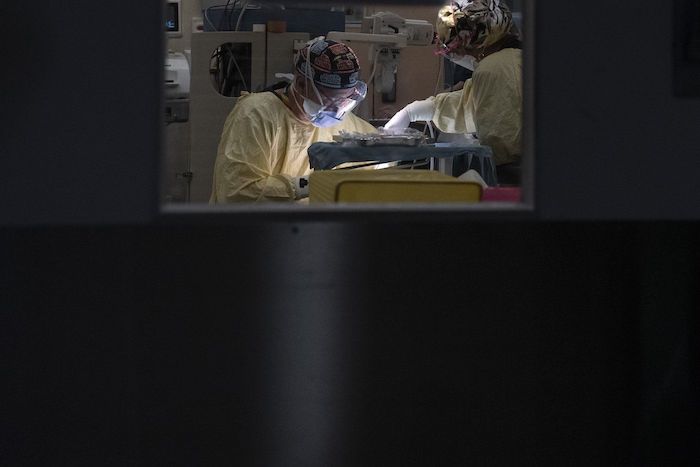 A surgery is performed in the operating room at Toronto's Hospital for Sick Children on Wednesday, November 30, 2022. THE CANADIAN PRESS/Chris Young
By Nicole Ireland
Hospitals across Canada are performing surgeries at close to pre-pandemic levels, but many patients continue to face longer-than-recommended wait times due to the backlog created by COVID-19, a new report from the Canadian Institute for Health Information says.
The report, published on Thursday, looked at knee and hip replacements, cataract surgeries and cancer surgeries performed in 2019 versus those performed in 2022.
Thousands of joint replacement and cataract surgeries were cancelled or delayed when COVID-19 hit.
"Things like knee and hip replacements and cataracts are what we call scheduled surgeries and they were particularly affected during the pandemic because they're not life-threatening," said Tracy Johnson, director of health system analytics at CIHI.
"They are very uncomfortable for patients. They cause them more pain. They might even have economic pain. But those are the kinds of things that had to be delayed, especially in the first part of the pandemic when we didn't know what kind of COVID stuff was going to come at us," Johnson said.
Those delays created a backlog of surgical procedures that health-care providers still haven't been able to catch up on.
"The most recent data shows that while the monthly number of scheduled surgeries is nearing pre-pandemic levels, this is insufficient to clear the backlog and improve wait times," the CIHI report said.
"It also shows that catching up has been more challenging for joint replacement surgeries, which are primarily performed in hospital operating rooms, than for cataract surgeries, which can be done in day procedure rooms or community clinics."
The longest recommended wait time for knee and hip replacements is six months.
Only half of Canadian patients got their knee replacement surgery within that time frame between April and September 2022, the researchers found. Prior to the pandemic, about 70 per cent of knee replacements were done within the recommended period.
About 57 per cent of hip replacement patients had their surgery in the recommended six-month window in 2022 compared to 75 per cent of patients in 2019.
Cancer surgery wait times haven't been as dramatically affected because the most urgent cases were prioritized during COVID-19 shutdowns, said Johnson.
Still, during the first several months of the pandemic, there were about 20 per cent fewer cancer procedures performed than before. Those delays and cancellations created the initial backlog, the report said.
Half of patients needing breast, bladder, colorectal and lung cancer surgery waited one to three days longer between April and September 2022 compared to before the pandemic, it said. For patients with prostate cancer, that average wait time jumped to 12 days longer.
Andrea Seale, CEO of the Canadian Cancer Society, said it's critical for the health-care system to reduce those wait times.
"A day or two might not sound like a lot but it truly is when it comes to cancer because it's just a disease that cannot wait," she said.
In a survey of 700 patients and caregivers conducted by the Canadian Cancer Society in November, about a quarter of respondents reported they are still experiencing cancelled or postponed appointments, Seale said.
"Any delay is extremely distressing to people who are facing cancer."
For cataract surgery, the recommended maximum wait time is 112 days. Although two-thirds of Canadian patients, on average, are getting their surgery within that time frame — the same proportion as before the pandemic — there is "considerable variation" across the provinces, the CIHI report said.
More patients in Newfoundland and Labrador, Quebec and Ontario are waiting longer for cataract surgery, while a higher proportion of patients in B.C., Alberta, Manitoba and P.E.I. are getting their cataract procedures within the recommended 112 days.
Dr. Thomas Forbes, surgeon-in-chief at University Health Network in Toronto, said the CIHI report is "valuable" as it highlights patients most affected by surgical backlogs.
"It is really an all-hands-on-deck effort at our hospital and at, I suspect, all other hospitals," he said.
Forbes agreed with the report's findings that hospitals have to do even more surgeries than they did before the pandemic to catch up, noting that an aging population increases the demand even more.
UHN has expanded its operating room capacity between 110 and 120 per cent compared to before the pandemic, he said.
That means extending operating room hours during the week, as well as scheduling surgeries on weekends, which had previously been limited to emergencies only.
UHN has also reopened old operating rooms that had been decommissioned, Forbes said.
"Everything is on the table," he said, including the possibility of transferring patients to a different physician who has a shorter waiting list.
The current staffing shortage, particularly among nurses, is another issue that has to be resolved for hospitals to be able to catch up, Johnson from CIHI said.
"You have a list of people who need surgeries, but you also need people to be able to either perform the surgeries or care for those people post-op," she said.
This report by The Canadian Press was first published March 23, 2023.
Canadian Press health coverage receives support through a partnership with the Canadian Medical Association. CP is solely responsible for this content.
Ottawa to spend $1.5 billion to improve access to drugs for rare diseases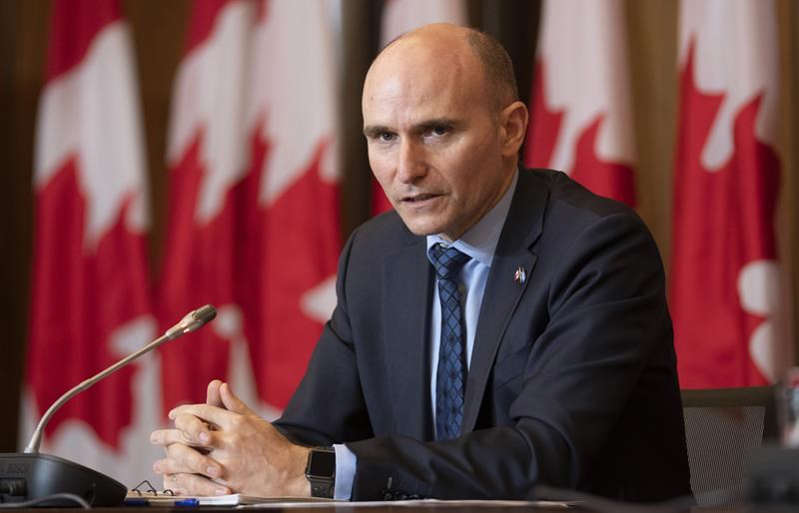 Minister of Health Jean-Yves Duclos speaks during a news conference in Ottawa, on Friday, March 10, 2023. The federal government says it will spend up to $1.5 billion over the next three years to improve access to new drugs used to treat rare diseases.THE CANADIAN PRESS/Justin Tang
Montreal (CP) – The federal government says it will spend up to $1.5 billion over the next three years to improve access to drugs used to treat rare diseases.
Health Minister Jean-Yves Duclos says up to $1.4 billion of that money will be used to help provinces and territories expand coverage of new and existing drugs that treat rare diseases.
The federal government says it wants to create a list of new and emerging drugs for rare diseases that would be covered in a similar way by all provincial and territorial health insurance plans.
Another $52 million will be used to gather evidence on the safety and effectiveness of these drugs as well as for research on diagnostic tools and creating a clinical trials network.
And $33 million will go to Indigenous Services Canada to support eligible First Nations and Inuit patients with rare diseases
The government says one in 12 Canadians has a rare disease, and that innovative treatments for those diseases can cost between $100,000 and $2 million per year.
This report by The Canadian Press was first published March 22, 2023.