Angling and adventure greet our intrepid traveller on Padre Island
By Gerry Feehan, award-winning travel writer and photographer. Here is his latest story, Padre Island, Texas.
_________________________________________________________________________________________
"…I peaked through a stack of chili-flavoured pork rinds, past a battered flag of the Lone-Star State hanging in the dirty window, and into the parking lot. Smiley was staring storeward… waiting…."
Padre Island Texas is a long spit of sand dunes guarding mainland Texas from the destructive tornadoes and winter storms that pound in from the Gulf of Mexico. Between this narrow barrier island and the mainland lies Laguna Madre, a shallow hyper-saline sea renowned for sensitive sea grass and world-class fishing.
On some Padre Island, Texas beaches, camping is free. South of Corpus Christi, at Padre Island National Seashore, free boon-docking extends for over 100 kilometres. But the sandy entrance is also the only exit. So, after you bite off as much of the hard-packed seashore road as you can chew and you've had your fill of remote surf and turf, a tight U-turn and a long return drive up the beach is required to get back to civilization.
It was shoulder season, so we and our RV had the whole shoreline to ourselves.
The other campers were all outfitted for fishing. "When in Rome," thought I and asked the park ranger if he knew of any local fishing guides.
The weather was atrocious: 3°C with a 70-kilometer north wind. Only a Canuckle-head would beach in such conditions; five meters from the raging ocean and sideways to a Gulf gale. The van was a rockin' all night.
In the morning the weather cleared, the sun shone and the wind ebbed, portending a fine day on the Laguna Madre. We drove back across the causeway to the mainland, toward Arroyo City and a lovely campground along a canal fronting the ocean. We chose a site protected by live oak trees in case (heaven forbid) the weatherman's prognostication was inaccurate and the wind began to howl anew. As per our typical MO, we arrived at dusk, sans reservation.
The other campers were all outfitted for fishing. "When in Rome," thought I and asked the park ranger if he knew of any local fishing guides.
"No, I sure don't," he said. "Y'all could check with the live-bait store back in town. Look for the big sign – a redfish – out front. They may have a' idea." I asked Florence if she'd mind hanging solo for a day while I went angling. "No, go ahead. I'll spend the day relaxing, reading and knitting." I wandered down the road.  When I saw red, I stepped in. The shop smelt. After baiting the proprietor with fishing small-talk, I asked, "Do you think you could find a guide to take me out tomorrow?"
"Well, I know of a fella lives right by," he said, chewing uncertainly on a pork rind, "but it's kind of late and I doubt he'd be available on short notice. I could call if you like." He picked up the phone.
Five minutes later 'Captain Smiley' was walking in the door. He shook my hand and arrangements were made to tackle an early morning. The sun had not yet risen when the Captain putt-putted up to our riverfront campsite and welcomed me aboard. Minutes later, dawn greeted us as we cast our first lines into the shallow, glassy waters of Laguna Madre. A fat red drum hit on my second cast; a fighting day was upon us.
I had a great time with Smiley. Affirming his moniker, he laughed and joked all day long in his charismatic Tex-Mex accent.
The night before I had warned the Captain that I was short on greenbacks and would need to pay by cheque. He hesitantly agreed. When we arrived back at dock he expertly prepped my red-fish "on the half-shell" for grilling. Driving me back to our campsite he diverted his battered pick-up truck toward the bait shop. Pulling up he informed me that there was an ATM inside. Evidently he preferred cash to a cheque written on the reputable but foreign Royal Bank of Canada. I smiled, opened the door and headed into the store.
I had no bank card, just a US Visa. Uncertain if I could withdraw cash or whether my PIN# would work, I shoved the card in, chose English over Spanish as my language of preference and, after agreeing to an unreasonable fee for using the bank machine ("in addition to whatever other charges your financial institution may impose"). I prayed silently as I entered my personal security particulars. The machine sat quietly for a time, made some distant interior rumblings and eventually announced: "Request Declined."
I peaked through a stack of chili-flavoured pork rinds, past a battered flag of the Lone-Star State hanging in the dirty window, and into the parking lot. Smiley was staring storeward… waiting.
I checked to see if there was a back exit. The wary owner eyed me suspiciously. The rear door led through a heap of fish offal into an alligator-infested swamp. Preferring embarrassment to an awful death, I thought I'd again ask the Captain if he would accept my cheque. I took a last baleful glance at the ATM and noticed a message: "maximum withdrawal $120." I had requested too much dinero. I started the process anew, punched in my PIN, agreed to pay the usurious fees and crossed my fingers. The machine slowly spat six tattered twenties at me. A full day of guided fishing is not cheap. I repeated the process a few times. Eventually the tired machine coughed up enough cash to retire my piscatorial indebtedness.
I handed the dough to Smiley. He smiled and asked, "Do you want to fish tomorrow?" I couldn't envisage enduring another ATM debacle and, in any event, it was time for us to move on from this arroyo.
"No thanks," I said, "we need to hit the road tomorrow."
"Aw, that's too bad," said Smiley. "Tomorrow's my day off and what I do on my day off is… go fishing. I'll take you out on my dime."
I saw my calendar clearing.
I called Florence to ask leave. She concurred, delighted. (Apparently, one day away from her beloved was insufficient to create any overwhelming desire to be reunited in the confines of our small RV.)
I had another great "caught my limit" day of fishing. As I fried up a delicious speckled sea trout that night, Florence asked, "Are you going fishing again tomorrow?"
"Naw," I said. "Smiley's got a customer lined up for the morning."
"Gee, that's too bad," she said, "this fish is incredible." She was eyeing her knitting.
______________________________________________________________________________________________
Hope you enjoyed your trip to Padre Island Texas.  Gerry Feehan is an award-winning travel writer and photographer.  He and his wife Florence live in Red Deer, AB and Kimberley, BC. You can read more of his stories here.
"India? Are you nuts?" Join Gerry for Part 1 of his series on India.
Travel Pass would rebate Albertans up to $200 for staycations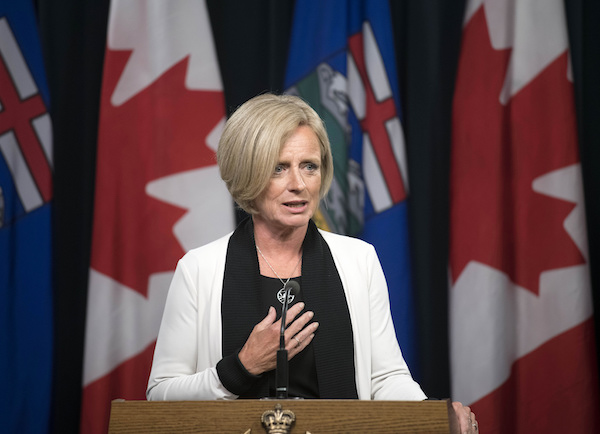 From the Alberta NDP
ALBERTA TRAVEL PASS WOULD BOOST SUMMER TOURISM, SUPPORT BUSINESSES: NDP 
The Alberta NDP Caucus is calling for the introduction of an Alberta Travel Pass tourism voucher to encourage more Albertans to vacation in our province's mountains and parks this summer.
Under the Alberta Travel Pass, families who vacation within the province this summer would be eligible for a one-time rebate of 20 per cent of their travel costs up to $1,000 for expenses such as accommodation, food and drinks, activities like museums and recreation, and petty expenses such as rentals or parking.
"In Alberta, the landscape is part of who we are: we are campers, hikers, mountain bikers and more. We are weekend warriors to the very core," said NDP Leader Rachel Notley. "The Rockies are the ultimate staycation and the Alberta Travel Pass will encourage more families to spend their summer here, experiencing our beautiful parks, supporting local businesses and helping grow our economy."
Notley called for the implementation of Alberta Travel Pass as part of her remarks Wednesday to the Bow Valley Chamber of Commerce.
It is estimated the program would cost approximately $30 million. Before COVID-19, Albertans spent about $7 billion dollars per year on travel outside of Alberta.
The Alberta Travel Pass is based on similar programs underway in Ontario and New Brunswick, where residents there are eligible for up to 20 per cent of their vacation expenses back in rebates or tax credits.
7 Exciting Excursions To Take in Canada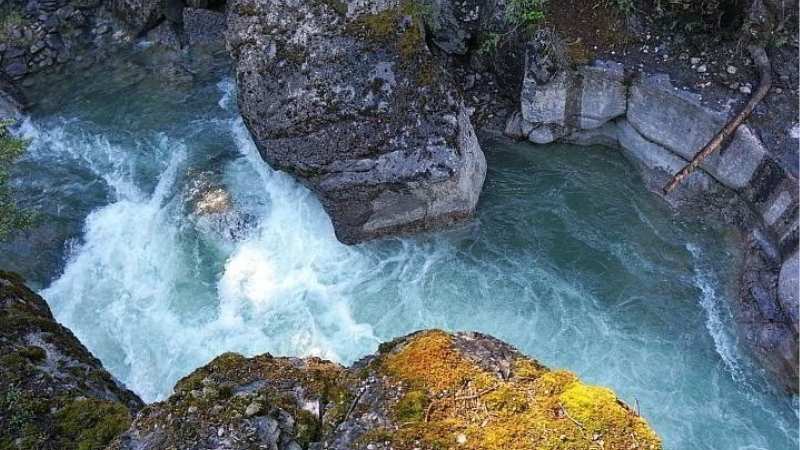 As we await the lifting of lockdowns, let's dream a bit about travel.
7 Exciting Excursions To Take in Canada
Whether you live in Canada or plan to visit from another country, there are plenty of fascinating things to see and do. Canada is the second-largest country in the world in total area, so it would probably be impossible to see every part of it in a single lifetime. Therefore, here are some of the most worthwhile things to see and do across the breadth of this beautiful and welcoming country.
1. Vancouver
Vancouver is located on the West Coast of Canada. It is accessible by water via all inclusive cruises and by train, bus, and automobile as well. Vancouver offers multiple opportunities for fun excursions. You can tour the Canadian Rockies, take the Sea to Sky Gondola to Whistler for some skiing, or go whale watching from the southern end of Vancouver Island.
2. Jasper National Park
In Alberta, you can find one of the best outdoor attractions in Canada: Jasper National Park. Covering 4,200 square miles, or 11,000 square kilometers, it is home to mountains, waterfalls, lakes, and springs. Points of particular interest in Jasper National Park include the Columbia Icefield glaciers and Maligne Canyon, which becomes an otherworldly realm of frozen waterfalls and ice caves with cold temperatures.
3. Churchill
Churchill is a small community located on the banks of Hudson Bay in northern Manitoba. It is known as the polar bear capital of the world, and you can indeed see polar bears there during their annual migration. However, Churchill also offers opportunities to see other natural wonders. In the summer, you can see beluga whales as they travel to their calving grounds in the estuary of the Churchill River.
Because Churchill is so close to the North Pole, winter nights get very long. This combined with a lack of light pollution makes it a good place to observe the aurora borealis, which appears when solar activity is high. Bear in mind, however, that there is no way to guarantee that the northern lights will be visible during your visit.
4. Niagara Falls
Niagara Falls is located on the border between Canada and the United States. It is a short distance away from the city of Toronto in the Canadian province of Ontario. Though one of the most famous waterfalls in the world, Niagara is poorly understood by many. Most people do not know that it actually consists of three different waterfalls. You can see them all from the best possible vantage points by booking a tour.
5. Quebec
Once a French colony, Quebec is the main francophone center of Canada. The French influence is still very strong in Quebecois language, culture, and architecture, so a trip to Quebec is a little like taking a mini-European vacation without going too far from home. You can see majestic waterfalls and quaint little villages in the idyllic Quebec countryside, or you can experience the cosmopolitan excitement of Montreal, its biggest city. Points of interest include the Old Port of Montreal via the Place Jacque Cartier and Mont-Royal Park, one of the largest greenspaces in the city.
6. Ottawa
Ottawa is the capital city of Canada but tends to get outshone by larger and more popular cities, such as Toronto, Montreal, and Vancouver. This may be to your advantage if you'd like to avoid crowds of other tourists on your excursion. Because Ottawa is the seat of Canadian government, you can visit the Royal Canadian Mint and see Parliament Hill during your visit. There are also boat tours and bus tours of the city available.
7. Maritimes
The Maritime Provinces are located on Canada's east coast, along the Atlantic Ocean. There are four maritime provinces altogether: Nova Scotia, Newfoundland and Labrador (which coincidentally lends its names to two different breeds of dog), Prince Edward Island, and New Brunswick. Each has something unique to offer, from the red rock cliffs and literary heritage of Prince Edward Island to the Cape Breton Highlands of Nova Scotia to whale watching in New Brunswick's Bay of Fundy to the world's largest fossil park in Newfoundland and Labrador.
There are many opportunities to take guided tours of notable Canadian locations. You can also explore on your own.
Read more on Todayville.