"All talk, no action". Alberta government not nearly aggressive enough against Ottawa – Project Confederation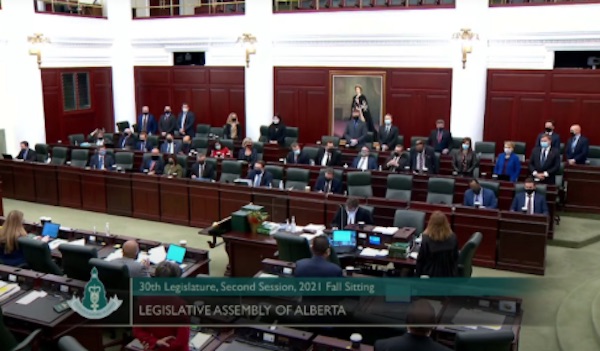 This article is submitted by Josh Andrus, Executive Director of Project Confederation
The Alberta Legislature finished for the year on Tuesday and the theme of the session might as well have been "all talk, no action".
Despite wave after wave of relentless attacks from a hostile federal government in Ottawa, precious little progress has been made to stand up for Alberta.
Given Prime Minister Justin Trudeau and the Liberal government have their foot on the throat of our energy sector, a strong response from the provincial government should be expected, right?
Well, so far we haven't seen one.
Maybe Alberta's response is still being worked on, but why the delay?
It's not like this was unexpected…
The fall federal election gave us an early taste of what was in store.
All five major parties effectively campaigned to end new energy development in Canada and transition to a net-zero future.
Perhaps the most telling moment was when even the Conservatives refused to show their support for Alberta's oil and gas industry.
During the English language debate, Bloc Quebecois leader Yves-François Blanchet forced Conservative leader Erin O'Toole to reiterate a promise he'd made at the French debate – that, if elected, the Conservatives would not allow a pipeline to be built through Quebec.
The statement from O'Toole was simple: "We're not going to let that happen."
Now re-elected to what barely passes for a mandate – 32.3% of the vote with just a 62.3% turnout – the federal Liberal government is preparing to entirely dismantle Canada's energy sector.
The Alberta government did finally hold their long-promised referendum on equalization – something that more than two years ago, we suggested should have been held immediately.
Alberta has lost a net $600 billion dollars since 1957, with over $240 billion of that leaving Alberta in just the past 13 years, and 61.7% of voters voted in favour of removing the principle of equalization from the constitution of Canada.
The provincial government then introduced a motion in the Legislature to recognize the result of the referendum, a necessary.
But they seemed to treat it as more of a marketing opportunity than the first step to kick off negotiations with Ottawa, timing the passage of the motion to coincide with Premier Kenney's speech at the UCP AGM, rather than when it would have made the most waves in the media and in Ottawa.
Trudeau, therefore, was able to easily dismiss the referendum out of hand and his flippant response to Albertans' clear frustration was just the first slight from Trudeau.
As the Alberta government held a press conference to announce the official referendum results, Trudeau rolled out his cabinet, installing radical environmentalist Steven Guilbeault as the new Minister of Environment and Climate Change.
Let's be clear, none of this is about reducing emissions or responding to climate change.
This is about power.
This is about wealth and this is about kneecapping a region of the country that refuses to get on board with the Liberal's radical tax-and-spend agenda.
The Liberals' contingent at the COP26 Glasgow Climate Change summit made it clear that Western Canada's energy industry will be maimed – all for the noble cause of "saving the world."
Trudeau and his team upped the ante by announcing that Canada would cap oil and gas emissions and put Canada on a path to net-zero by 2050.
Former Parti Quebecois leader Jean-François Lisée made this point clear when he decided it was high time to publish an op-ed entitled "What Alberta Owes Us," wherein he declared that Alberta doesn't pay Quebec enough!
If Ottawa were honest about their intentions to save the climate, they would also be pointing their guns at Canada's other heavily emitting industries.
"Ottawa will cap emissions from the oil and gas sector," said Guilbeault upon his appointment.
"We're not doing that with any other sectors — not steel, not the auto industry, forestry, cement," he added.
That's right, he didn't just single out oil and gas in the regulations, he also actually bragged about it.
Not concrete. Not the auto industry. Not forestry. Not cement. Just oil and gas.
Premier Kenney had a brief moment where he came to the defence of Alberta, after David Suzuki warned at an Extinction Rebellion rally that "there are going to be pipelines blown up if our leaders don't pay attention to what's going on."
Kenney's response was well-put, so let's give credit where credit is due:
"Regrettably, we know that there are people to whom he is speaking who believe that the end of, in their view, saving the planet justifies virtually any means, including violence. We do know. I mean, the term 'eco terrorism' is not some kind of a conservative talking point – it's a reflection of a philosophy and real actions that have really taken lives."
But again, it's words, not action.
A couple of strongly-worded statements and/or motions in the Legislature won't cut it in the face of a series of major political attacks from Ottawa.
When the Legislature returns, we need action.
Action on a provincial police force, action on equalization, action on pensions, action on pipelines.
Albertans want action and Project Confederation is ready to take action.
In the new year, we'll be returning to organizing in-person meetings and events across the province, to build up teams of activists and volunteers who are ready to push for real action.
If you're ready to get involved, please click here to sign up to volunteer.
If you can help fund these events, and our ongoing activism work, please click here to make a donation.
Canadian Food Inspection Agency confirms another case of 'bird flu' in B.C.
RICHMOND, B.C. — The Canadian Food Inspection Agency has confirmed the presence of highly pathogenic avian influenza in a small flock of poultry in Richmond, B.C.
The agency did not provide information on the number of birds infected by H1N1, or the type of poultry.
It says while the so-called bird flu is not a food safety concern, it is spreading across the globe and anyone with birds must use preventive measures like securing their property by a fence.
It says small flocks are at risk of contracting viruses like avian influenza, especially if they have access to ponds or bodies of water known to be used by wild birds.
H1N1 can also be spread on the clothing and shoes of visitors and employees moving from flock to flock, through contaminated feed, water, bedding and farm equipment as well as via airborne particles and dust blown by the wind.
B.C.'s Agriculture Ministry said this week that avian flu had been found in a commercial flock in the Fraser Valley, home to 80 per cent of the province's poultry farms.
Avian flu cases have been confirmed in several other provinces, but no infections have been detected in humans.
This report by The Canadian Press was first published May 20, 2022.
The Canadian Press
A brief history of the Stanley Cup Playoffs' Battle of Alberta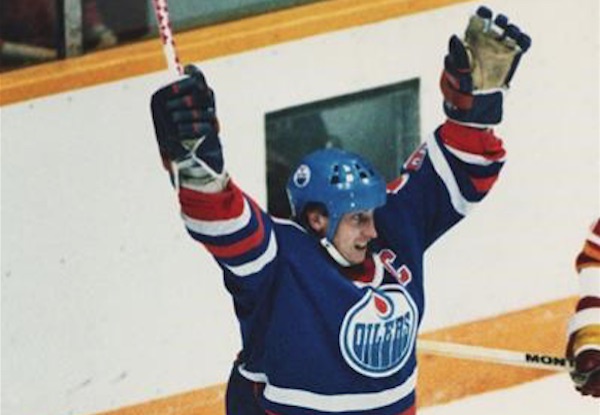 The Calgary Flames and Edmonton Oilers are fighting the Battle of Alberta in the playoffs for the sixth time in the rivalry's history.
Here's a brief look back at the five previous encounters between the two:
1983: OILERS WON 4-1
In the first meeting between the two sides in the playoffs, the Oilers began a trend of dominance against Calgary, taking the series in five games.
Wayne Gretzky finished with 14 points (six goals, eight assists) in the series as Edmonton took the Smythe Division final with ease.
The series was among the least competitively played of the five encounters between the two in the post-season, with Edmonton outscoring Calgary 35-13.
However, it did begin the trend of the Oilers, more often than not, getting the better of the Flames in playoff play.
1984: OILERS WON 4-3
Case in point: Just a year after getting bounced by the Oilers in the Smyth Division final, the Flames got eliminated again.
This was a far more competitive series, going the full seven games and featuring two overtime contests — both Calgary win.
Ultimately, though, the star power the Oilers boasted — in particular, Gretzky and Jari Kurri — proved too much for Calgary to overcome.
The seven-game victory helped propel the Oilers to their first Stanley Cup championship.
1986: FLAMES WON 4-3
Another seven-game series, two years after the first one.
Taking place again in the Smyth Division final, Calgary finally got the better of Edmonton.
The series was decided by a goal scored a little over five minutes into the third period that broke a 2-2 tie in Game 7.
Oilers defenceman Steve Smith attempted a cross-ice pass but it ended up striking Flames goalie Grant Fuhr's leg and trickled into Edmonton's goal.
This series win still remains the only time the Flames have defeated the Oilers in the post-season.
It also helped catapult Calgary to its first Stanley Cup final appearance, where it fell to the Montreal Canadiens in five games.
1988: OILERS WON 4-0
The most dominant Oilers victory of the four they've earned, Edmonton swept Calgary and, outside of an overtime win in Game 2, had no issues handling the Flames.
Edmonton dominated despite not having home-ice advantage for the first time in their playoff series with each other.
1991: OILERS WON 4-3
The only series outside of the one happening now that didn't see the two teams meet in the Smyth Division final, this one took place in the Smyth Division semifinal and, for the second encounter in a row, saw the Flames with home-ice advantage.
Unfortunately for Calgary, even with Gretzky no longer around in Edmonton, it was the Oilers coming out on top, this time breaking the hearts of Southern Alberta again as Esa Tikkanen scored 6:58 into overtime of Game 7.
This report by The Canadian Press was first published May 20, 2022.
The Canadian Press