Alberta Blue Cross continues to support community organizations through COVID grant program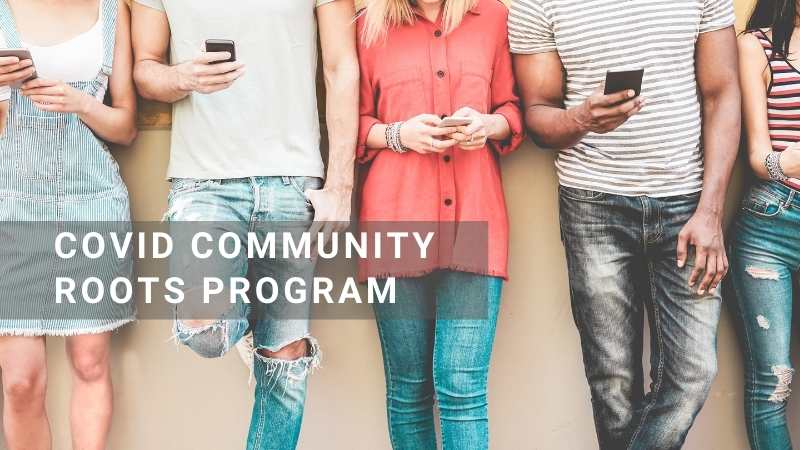 Based on the continued need for support, Alberta Blue Cross has extended its popular COVID Community Roots Program into 2021.
Alberta Blue Cross received 156 applications for the program in 2020 and awarded a total of $195,000 to 45 projects in 38 different communities across Alberta. The program is now being extended to the end of June.
More than $45,600 of this was received by 11 organizations in central Alberta, including the Boys and Girls Club of Leduc, Shine Lloydminster, Samson Youth and Sport Development, Park Valley Pool, Leduc County, Devon and two projects in Edson. Some of the funded projects include the following:
Louis Bull Tribe—to rebuild a community rodeo project and bring together local people to create entertainment for tribe citizens.
Hinton Friendship Centre—to provide outdoor equipment and additional materials for a program that helps at-risk and vulnerable youth, allowing it to continue to run throughout the pandemic.
Thorsby Family and Community Support Services—to support in purchasing four laptops to help make virtual workshops more accessible for families.
See a complete list of funded projects at ab.bluecross.ca/aboutus/community-roots-funded-projects.php.
To support services in rural and remote communities, the COVID Community Roots Program offers grants of up to $5,000 for grassroots, community-led initiatives serving vulnerable populations during the pandemic. "These projects are helping to support the social, mental, emotional and physical well-being of people and communities across Alberta through the pandemic," says Brian Geislinger, vice-president of Corporate Relations, Alberta Blue Cross. "We're so glad to be able to support these initiatives."
As part of its $500,000 commitment to supporting communities through the impact of the pandemic and low energy prices on the provincial economy, Alberta Blue Cross created the COVID Community Roots Program in mid-2020. The program is funded through its community foundation and is administered in partnerships with the Alberta Recreation and Parks Association and Communities Choosewell, who help promote the program and review applications.
The application process for the 2021 COVID Community Roots Program open March 1. Organizations eligible to apply include non-profits, charities, municipalities, First Nations communities and Metis Settlements. Unregistered organizations may apply with a partner organization. Interested organizations can find more information and apply online at ab.bluecross.ca/aboutus/community-roots.
Read more on Todayville.
Cenovus Energy to buy remaining stake in Toledo refinery from BP for $300 million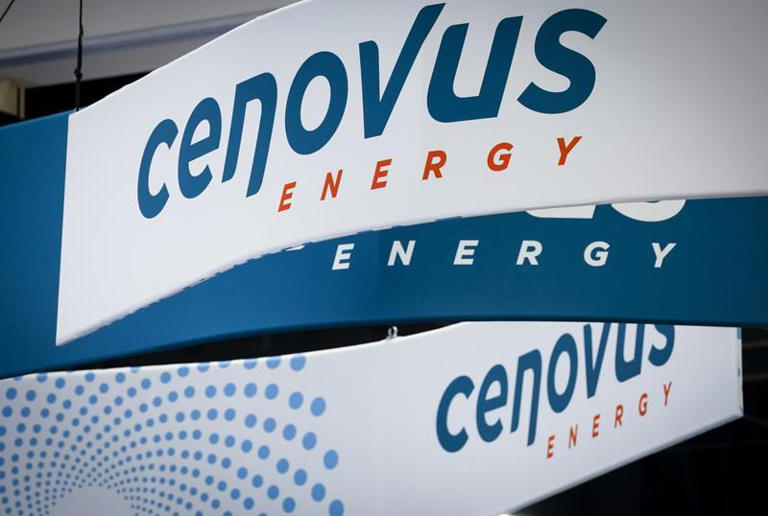 CALGARY — Cenovus Energy Inc. has reached a deal with British energy giant BP to buy the remaining 50 per cent stake in the BP-Husky Toledo Refinery for $300 million.
The Calgary-based oil producer has owned the other 50 per cent of the Ohio-based refinery since its combination with Husky Energy in 2021.
Cenovus says its U.S. operating business will take over operations when the transaction closes, expected before the end of the year.
The company says the Toledo refinery recently completed a major, once in five years turnaround to improve operational reliability.
It says the transaction will give Cenovus an additional 80,000 barrels per day of downstream throughput capacity, including 45,000 barrels per day of heavy oil refining capacity.
The deal brings Cenovus' total refining capacity to 740,000 barrels per day.
Alex Pourbaix, Cenovus president and CEO, says fully owning the Toledo refinery provides an opportunity to further integrate the company's heavy oil production and refining capabilities, including with the nearby Lima Refinery.
"This transaction solidifies our refining footprint in the U.S. Midwest and increases our ability to capture margin throughout the value chain," he said in a statement.
This report by The Canadian Press was first published Aug. 8, 2022.
Companies in this story: (TSX:CVE)
The Canadian Press
Nutrien names Ken Seitz president, CEO amid sweeping changes in agriculture markets
Saskatoon-based fertilizer giant Nutrien Ltd. has named Ken Seitz president and CEO following a months-long global talent search.
The company says Seitz, who has served as interim CEO since January and previously headed up its potash operation, brings 25 years of experience in agriculture and mining to the role.
Nutrien says it has achieved record results under Seitz's leadership amid sweeping changes in agricultural markets and unprecedented global food security challenges.
Russ Girling, chairman of Nutrien's board of directors, says the company's record performance during some of the most turbulent times in the sector underscore the strength of Seitz's leadership.
Seitz, who grew up on a dairy farm in Saskatchewan, says he's "honoured and humbled" to work alongside growers during challenging times.
He says Nutrien is well positioned to help meet the global goals of food security and climate action.
This report by The Canadian Press was first published Aug. 8, 2022.
Companies in this story: (TSX:NTR)
The Canadian Press