A Fair Deal Includes Energy Security
This article contributed by Josh Andrus, Executive Director of Project Confederation
Energy security.
It's a concept that has been ignored by many – including our federal government in Ottawa – for far too long.
Russia's invasion of Ukraine has suddenly helped the world realize what's been obvious to many Albertans for a long time – we still need oil and gas!
The same parade of politicians who crusaded to save the world from the threat of "catastrophic" climate change are now coming to the realization that there is a fundamental flaw in the Green New Deal / Leave It In The Ground / Build Back Better strategy.
Energy is the industry that powers every other industry – and as such, a safe supply of affordable, reliable energy is not only good for the domestic economy but also a crucial tool in an increasingly volatile international geopolitical landscape.
Earlier this week, after a big push by our friends at the Alberta Institute, and many other political and non-profit groups, the federal government finally announced that they would ban the importation of Russian oil.
Russia's aggressive actions, and the related uncertainty, have now driven the price of crude oil over the $115/bbl benchmark.
[Editor's note: we had to increase that price four times while writing this piece!]
Thankfully, Alberta has a large supply of energy resources, resources that could displace the loss of Russian imports and help keep energy affordable for Canadians.
Of course, it would have been better if our calls had been listened to years ago, and we had the infrastructure in place already!
But, as the saying goes:
The best time to build a pipeline was 20 years ago.
The second-best time is now!
If our politicians had any sense, Keystone XL and Energy East would have been given emergency approval the moment war broke out.
Yet, here we are, a week into a European war, and there's been nary a whisper from the White House or Rideau Cottage.
If Alberta can't convince Canada to build a pipeline in the middle of a war in Europe, we'll surely never get one.
To make matters worse, the pipeline issues aren't even the only possible problem on the horizon.
In past years, $100+ oil was good for Alberta.
Economic growth explodes, jobs are plentiful, and the pay is phenomenal.
Some of that will surely happen in the coming months, but with this current boom coinciding with major inflationary pressures, there are risks for Alberta too.
High energy prices and the ensuing increase in the cost of living will hurt the rest of the country.
The Rest of Canada will complain that Alberta has it so good, while they struggle to pay their hydro bills.
Will the Rest of Canada decide to start extracting their own plentiful natural resources, currently kept in the ground for nonsensical environmental concerns?
Of course not.
Ottawa will, undoubtedly, devise yet another means of wealth redistribution instead.
Once again, they'll figure out a way to make Alberta pay for their poor policy choices.
They probably won't have the gall to call it a "National Energy Program".
But they might.
Remember, the major issues driving Western alienation are structural deficiencies in Confederation, deficiencies that have only gotten worse in recent decades, not better.
The West is underrepresented in Parliament, the Senate is unelected and ineffective at protecting Provincial rights, the very concept of fairness is undermined in our Constitution via equalization, and the Supreme Court screws the West and protects the rest.
At Project Confederation, our mission is clear:
To build a movement that will reform Confederation and achieve a fairer deal, in whatever legal configuration that may require.
I suspect we're going to have a lot of work to do in the coming months!
If you'd like to help us with that work, please reach out to us to get involved, or consider making a donation to help fund our efforts.
Regards,
Josh Andrus
Executive Director
Project Confederation
Federal government keeps violating self-imposed fiscal rules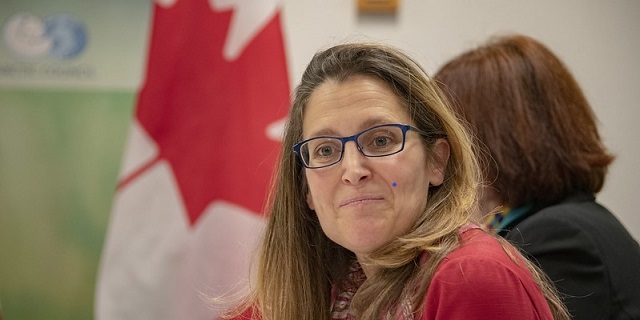 By Jake Fuss and Grady Munro
By continually violating its own fiscal anchor, the Trudeau government has rendered the rule meaningless and abandoned the discipline it's meant to impose.
Last week, after tabling the Trudeau government's fall fiscal update, which includes evermore spending and borrowing, Finance Minister Chrystia Freeland called it a "responsible fiscal plan." Upon closer scrutiny, however, the finance minister has once again abandoned her self-imposed fiscal rules and continues to spend, borrow and tax at unsustainable levels.
Fiscal rules, also known as "fiscal anchors," help guide policy on government spending, taxes and borrowing. They're supposed to prevent a deterioration in government finances, with an eye on ensuring debt is sustainable for future generations.
After taking office in 2015, the Trudeau government announced its fiscal anchor—balance the budget by fiscal year 2019-20. When the government quickly realized it would not achieve this goal, it dropped a new fiscal anchor—reduce Canada's debt-to-GDP ratio, a common measure of a country's ability to pay back its debt. However, the 2019 fall fiscal update revealed the government had violated its new fiscal anchor before the pandemic, as debt-to-GDP ticked up slightly from 30.8 to 31.0 per cent. In other words, federal debt grew slightly faster than the Canadian economy.
Then the government spent and borrowed hundreds of billions during COVID, driving debt-to-GDP up to 47.2 per cent in 2020-21. Afterwards, as the economy rebounded, the ratio levelled off and stabilized around 42 per cent in 2022-23.
Last week, Minister Freeland indicated the government will violate its own fiscal anchor at least two more times—debt-to-GDP will increase to 42.4 per cent in 2023-24 then climb higher in 2024-25. Again, federal debt is growing faster than the Canadian economy.
By continually violating its own fiscal anchor, the Trudeau government has rendered the rule meaningless and abandoned the discipline it's meant to impose. There's little direction for federal finances and almost nothing to ensure the government is disciplined with spending and debt growth. In such a scenario, politics—not responsible fiscal principles—governs decisions over the public purse.
So, what are the consequences to this wholly undisciplined approach to fiscal policy?
All else equal, a rising debt-to-GDP ratio means that debt interest costs will rise relative to the size of the economy. Spending on rising debt interest costs will divert money away from government programs and/or crowd out any fiscal room for tax relief for Canadian families.
And debt interest costs are rising rapidly. In 2020/21, when interest rates were at historic lows, the federal government spent $20.4 billion on debt interest. This year, interest costs will reach a projected $46.5 billion, more than double what they were three years ago. And will hit a projected $60.7 billion by 2028/29—double what the government plans to spend on employment insurance benefits that year.
Finally, according to last week's fiscal update, debt-to-GDP will begin to decline after 2024/25, but this should be taken with a huge grain of salt since this government has consistently increased spending and debt beyond its original projections. And there's nothing preventing the government from scrapping these commitments like they have with all their other fiscal anchors. Given the government's clear preference for spending financed by borrowing, our debt-to-GDP ratio will likely continue to grow.
Unfortunately, there are few signs the Trudeau government will transform into a responsible steward of public finances and take meaningful steps to control debt and debt interest costs. And of course, Canadian taxpayers will pay the price.
Authors:
Trudeau gov't minister takes heat for saying Canadians who 'can't work' should get free housing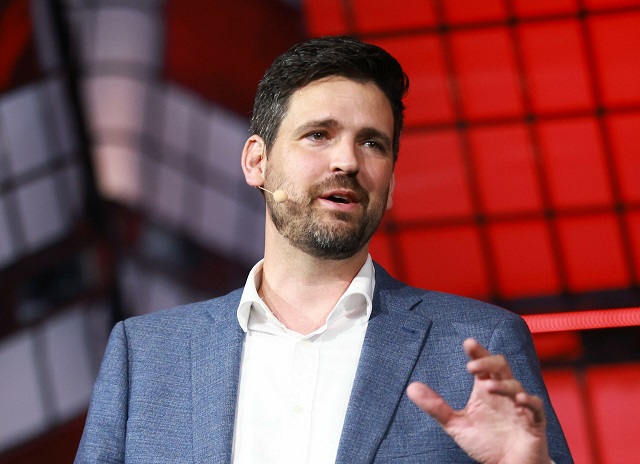 Housing Minister Sean Fraser
From LifeSiteNews
Critics called Housing Minister Sean Fraser's comments 'full-on communism' and '100% socialism.'
In a scenario akin to the former Soviet Union but not in free market-based Western nations such as Canada, Housing Minister Sean Fraser proclaimed that all Canadians who cannot work should be given free housing.
As per Blacklock's Reporter, Fraser said recently to Canada's Senate banking committee that "If you are an adult working in Canada you should be able to buy a home," adding, "If you cannot work you should have a home too."
"Government should work together to provide it to you. In a country as wealthy as Canada it is very difficult to accept that people go to sleep without a roof over their head. These problems are solvable," he said.
Statistics Canada puts the number of unemployed Canadians at 1,229,400. Fraser claims that the government is the one who should solve this, and said, "I do not feel that I have solved the national housing crisis if I am in a city going to an appointment for work and there are people living on the street."
"We have solved the crisis if we are able to provide affordable rent at the price people are paying right now, and if you are working in a job you can afford to get into the market if that is what works for you," he added.
Fraser's comments were immediately blasted as being akin to trying to bring communism to Canada.
"Full-on communism," wrote Rebel News head Ezra Levant on X (formerly Twitter) on Monday.
One X user, Michelle Phillips, said the issue with homelessness often is that "many of these people CHOOSE not who work."
"They CAN work but CHOOSE not to. Providing anything for people who don't want to help themselves or work toward their own future is 100% socialism and Canada is supposed to be a democratic country," she wrote on X (formerly Twitter).
The reality in Canada today is that mass immigration combined with high interest rates, along with speculative foreign buyers of properties in cities such as Vancouver and Toronto have made housing unfordable for Canadian citizens, as noted by People's Party of Canada (PPC) leader Maxime Bernier.
According to a Canada Mortgage and Housing Commission report, making homes "affordable" again in Canada would cost $1 trillion, an amount that chief economist Bob Dugan said is "a staggering sum of money."
Bernier's PPC says that to solve Canada's housing crisis, what needs to happen is a "substantial" reduction in "immigration quotas, from about 500k planned by the Liberal government for 2025, down to 100k-150k per year."
"This will help reduce demand for housing and cool down these markets, especially in the large cities where most immigrants settle," the PPC leader says.
In 2019, the Trudeau Liberals enshrined "a right to adequate housing" in federal law with the National Housing Strategy Act. Despite this, many have blamed the Liberals' overspending and inflation-causing measures as making it so that average Canadians cannot buy a home.
Other Liberal ideas with communistic overtones currently in the works include one before the Senate around a "a national framework for a guaranteed livable basic income."
On October 17, the Canadian Senate's national finance committee began examining Bill S-233, which would mandate that the Minister of Finance develop a national system to provide "guaranteed livable basic income" to everyone in Canada over age 17.
Jack Fonseca, political operations director for Campaign Life Coalition, told LifeSiteNews that the Trudeau's communistic or socialist leaning policies are "yet another move by our two socialist parties, the Liberals and NDP, to try to gradually transform Canada into a communist country by making most of the population dependent on government handouts and eliminating the middle class."
"The truth is that a universal basic income would result in huge numbers of Canadians never wanting to work again," he warned.