YouTuber funds escape from Taliban of 170 Hazara filmmakers, activists to Canada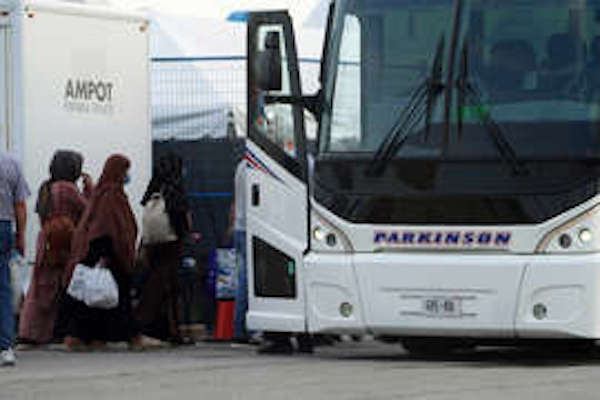 OTTAWA — A YouTuber who gives investment tips helped fund the escape of 170 Afghans from the Taliban to Canada.
David Lee, an investor who lives in Texas, helped a large group of stranded Afghans get to the Pakistan border after the Taliban took control last August.
The Hazaras, who arrived in Calgary earlier this week, included filmmakers, members of Afghanistan's artistic community and human-rights activists.
They fled Kabul last summer when the Taliban took control but were stranded in Kandahar, in the south of Afghanistan, with no funds to get to the Pakistan border. They had days to get to a border crossing before it closed but had spent all their money fleeing Kabul.
Lee, who had previously funded the escape of a group of 38 Hazaras to Pakistan, as well as emergency food shipments to Afghanistan, was contacted by an Afghan from an aid organization in the United States to see if he could urgently help.
Members of the 170-strong group do not want to be identified for fear of Taliban reprisals against friends and family.
Taliban fundamentalists have targeted democracy and women activists, as well as musicians, smashing their instruments and beating them up, according to Sen. Salma Ataullahjan, who was born in Pakistan and has contacts with many Afghans. She said one professional Afghan musician she knows buried his instrument for fear of persecution.
The Taliban has also imposed harsh restrictions on what Afghans can watch and banned women from appearing in television dramas, according to a report by the BBC. The Ministry of Promotion of Virtue and Prevention of Vice has instructed broadcasters not to screen movies or programs that are "against Islamic or Afghan values."
With some of his YouTube followers, Lee raised around US$12,000 within hours to fund taxi fares and other costs to enable the refugees to get to a crossing into Pakistan before the border closed.
Lee, who gives investment education via YouTube, had previously helped a group of 38 Afghans, including the family of a student at the University of British Columbia, to cross the Pakistan border. He warned the contact who asked him for help that the group had just days to get out of the country before the Afghan-Pakistan border near Quetta closed.
But local bus services that could have got them to the border ceased after the Taliban took power.
"They wanted to cross the border but they were stuck. They had used up all their money to get to Kandahar. Taxis were charging prices ten times higher than usual. I had helped 38 others cross the border and I said, 'Your group needs to move as soon as possible,'" he said.
"I tapped my network and a bunch of people who watch investors' videos, and within a few hours we got the fees — it was about $12,000 for their costs, most of it for transportation. They made it out just in the nick of time. A couple of days later the land border shut."
The money was wired to Pakistan where a go-between managed to arrange transportation for the group of Hazaras.
Hazaras are one of Afghanistan's largest minorities and speak Hazaraqi, a dialect of Persian. They are also found in parts of Iran and Pakistan, with a large population in Quetta. Historically they have faced persecution in Afghanistan, including by the mainly Pashtun Taliban.
The border, near Quetta, closed within days of the refugees crossing. Some of the group almost did not make it across, Lee said. One man spent three days at the border trying to persuade the guards to let him cross. At the border, the refugees had their luggage taken away from them and then returned on the Pakistan side.
From the border they journeyed to Quetta where they ended up sleeping on the floor of an unheated marriage hall.
In Islamabad, with the help of human-rights groups, they were referred to the United Nations High Commissioner for Refugees, which referred them to Canada's "special humanitarian program" — one of two set up to help bring 40,000 Afghan refugees to Canada. The program is intended to help vulnerable groups including human-rights activists, women leaders, persecuted religious or ethnic minorities, LGBTQ people and journalists.
In Islamabad, Lee said, Canadian embassy staff interviewed the refugees and took biometric data before approving immigration to Canada.
The Hazaras were part of a group of 252 Afghan refugees welcomed to Canada by immigration minister Sean Fraser on Tuesday, and the first admitted through the special humanitarian program.
The day after their plane touched down in Calgary, the leader of the group messaged Lee to tell him the entire group was now on Canadian soil and safe and well.
The group is now in isolation in a Calgary hotel and will travel to Edmonton when they emerge from quarantine, Lee said.
Lee, who lives in Texas, is hoping to travel to Edmonton to meet members of the group when the pandemic wanes.
"I was so delighted personally when they arrived," he said. "Their lives and those of future generations will be changed forever."
This report by The Canadian Press was first published Jan. 15, 2022.
Marie Woolf, The Canadian Press
Aurora Cannabis shares fall 40% after share sale amendment
EDMONTON — Aurora Cannabis Inc.'s share price fell by about 40 per cent, after the company announced it sold US$150 million worth of shares.
The Edmonton marijuana company's share price was $3.47 when trading ended Thursday, but by mid-morning Friday, had fallen to $2.07 and closed at $2.14.
The sale of shares was part of an amendment Aurora made to a previously announced bought deal financing.
The amendment made it possible for a syndicate of underwriters led by Canaccord Genuity and BMO Capital Markets to purchase 61.2 million Aurora units for US$2.45 each.
Each unit is comprised of one common share in Aurora and one common share purchase warrant, which can be used to acquire one common share for US$3.20 each in the next 36 months.
Aurora has yet to record a profit and in recent years has been trying to drive revenues by better aligning supply with demand, laying off staff and closing facilities.
This report by The Canadian Press was first published May 27, 2022.
The Canadian Press
Analysts say natural gas could go even higher after breaking 14-year record this week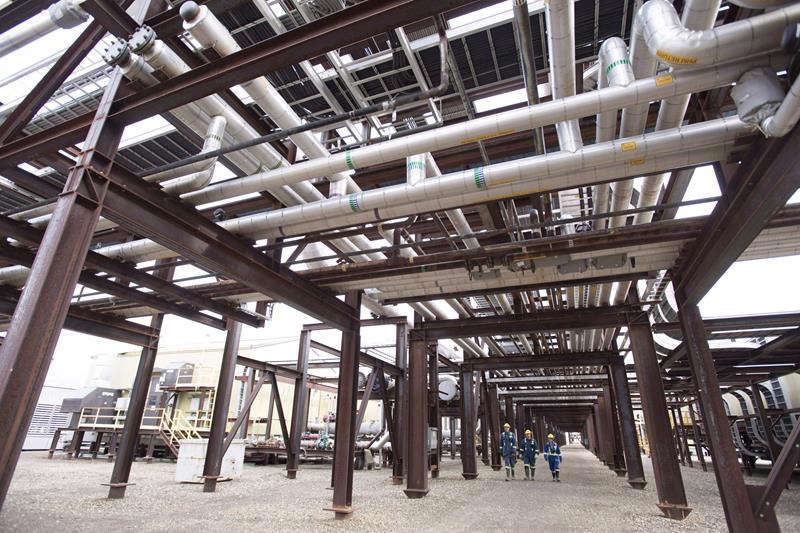 CALGARY — The price of natural gas hit heights not seen since 2008 this week and analysts say it could go even higher this summer.
The U.S. benchmark natural gas price hit is currently trading at around US$8.60 per million British thermal units, or MMBtu. It surged to over $9 earlier in the week.
Analysts say the price could break $10 this summer due to low inventories and global concerns about energy security.
Summer heat waves could also push prices higher by driving up electricity demand.
The surging prices are good news for Western Canada, where the country's natural gas production is concentrated.
But an industry group says labour shortages remain an ongoing challenge for drillers.
This report by The Canadian Press was first published May 27, 2022.
The Canadian Press