Woman Facing Fraud Charges After Arrest At Local Bank
By Sheldon Spackman
A 37 year old woman is facing numerous fraud-related charges after being arrested at a Red Deer bank Wednesday afternoon. RCMP say the woman was attempting to withdraw $19,000 from her victim's account using forged identification. Mounties say the woman was trying to withdraw the funds from an account using what the bank staff member believed was fake identification.
Police determined the suspect was in possession of a fraudulent Alberta driver's license and a fraudulent Social Insurance Number, so the suspect was arrested without incident with Mounties seizing a withdrawal slip from a different bank branch that showed a $3,500 withdrawal from the same account earlier the same day. The victim however, was not aware that her identity had been stolen, as she was in possession of her authentic driver's license and SIN.
Amy Diane Hayduhas been charged and was also wanted on four warrants out of Calgary for breach of probation and a traffic charge. She was also wanted on another warrant out of BC for theft. She appeared in Red Deer court October 20th for a bail hearing, as police continue to investigate.
Red Deer RCMP Officer shoots suspect in confrontation following break and enter in Morrisroe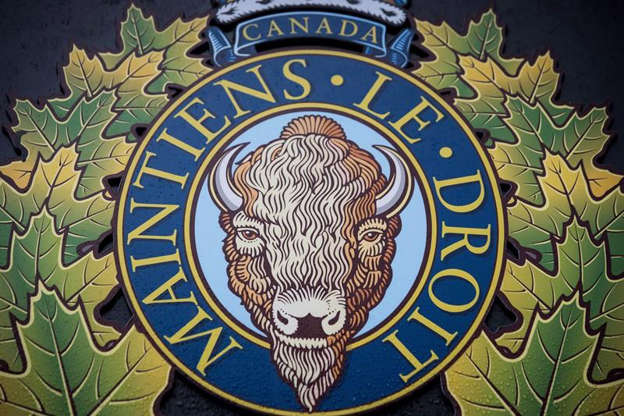 Red Deer RCMP officer involved shooting
On Sept. 21, 2021, at 6:08 p.m., Red Deer RCMP received a 911 call of a break and enter in progress by an individual known to the home owner, at a residence in the area of Maxwell Avenue in Red Deer.
Red Deer RCMP officers responded to the residence and located the male suspect. A confrontation occurred between the suspect and officers, during which an officer discharged their service weapon, resulting in injury to the man. 
Following a search of the residence, officers located the male who was taken into custody. Officers on scene provided first aid to the male until emergency medical services attended and he was taken to hospital for treatment of non-life threatening injuries. The male was treated and released from hospital and remains in Red Deer RCMP custody.   
Red Deer RCMP have contained the area, and the Alberta Serious Incident Response Team (ASIRT) is attending the scene to initiate an investigation into the circumstances of the officer involved shooting.
No RCMP officers sustained injuries during the confrontation.
The RCMP believes in processes that seek the facts and it's important that processes taken to assess the actions of all those involved, including the police, are fair, transparent, and defendable. This is why, as soon as we became aware of this incident, we immediately notified the Director of Law Enforcement and initiated our internal review process. The Alberta Serious Incident Response Team (ASIRT) has been directed to investigate the circumstances surrounding the actions of the police during this investigation.
Independent of ASIRT's investigation, the RCMP's internal review process has been implemented to gather a full account of what took place during this incident. RCMP training, policy, police response, and the duty status of the members involved will be subject to review. The RCMP is, of course, fully cooperating with ASIRT and will not be commenting further on this incident. All media inquiries about this incident should now be directed to ASIRT at 780-641-9099.
Did Bernier's party split votes on the right? The answer is nuanced, expert says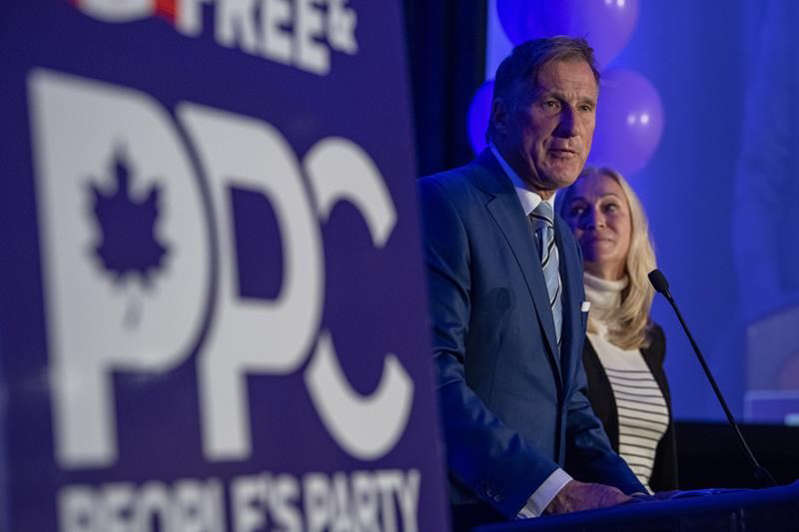 OTTAWA — If Conservative incumbent James Cumming narrowly loses his seat to the Liberals, he might want to blame Brock Crocker.
As of Tuesday afternoon, Cumming was almost 140 votes behind Liberal Randy Boissonnault, who held Edmonton Centre from 2015 until the Conservative flipped it in 2019.
The result might have been different if not for Crocker, the People's Party of Canada candidate who garnered just over 2,000 votes, signifying a potential pocket of support on the right that could have launched Cumming into the lead.
The situation is one that repeated itself in other parts of the country as the maverick movement led by Maxime Bernier picked up votes, but fell short of winning a seat in the House of Commons.
Trevor Tombe, an economics professor at the University of Calgary, took a look at the results and plotted 25 seats where the combined Conservative and PPC vote was greater than the winner's share of the votes.
Among the ridings on the list was Edmonton Centre.
Also on Tombe's list was Aurora-Oak Ridges-Richmond Hill, where Liberal candidate Leah Taylor Roy defeated Conservative incumbent Leona Alleslev, who first won the Toronto-area riding as a Liberal in 2015.
He also flagged Nickel Belt, where Liberal Marc Serre cruised to re-election, and Kitchener-Conestoga, where Conservative Carlene Hawley was a few dozen votes short of Liberal Tim Louis, with some 3,600 votes for PPC candidate Kevin Dupuis.
Tombe estimated that even a small shift of votes to the Conservatives could have meant extra seats for the Tories, although he cautioned against assuming that Conservative candidates would have won if Bernier's party didn't exist.
While Bernier likely picked up votes from supporters disenchanted with his former Conservative colleagues, votes also came from other sources and parties, experts say.
Conrad Winn, an expert on public opinion polling from Ottawa's Carleton University, said some support may come from disenchanted Conservatives, but it could just as easily be more random. He recounted a story of someone who by chance met Bernier at an event and left impressed with the PPC leader.
"Like all parties, it gets support for different kinds of motives," Winn said.
Winn cautioned it is just as difficult to draw a straight line between the Liberals and NDP because of the multiple reasons people support a party, such as age, geography and family history just to cite a few.
Tombe found on election night that the combined total of Liberal and NDP votes could have pushed either into the lead in almost double the 25 ridings that came up in his comparison between Conservative and PPC votes.
Kathy Brock, a professor of policy studies at Queen's University in Kingston, Ont., said Liberals may have lost votes to Bernier from past supporters unhappy with vaccine mandates. She pointed to research by Abacus Data that found a 42-year-old Ontario woman who typically votes Liberal was most likely to be vaccine hesitant.
Complicating matters further is some Tories appear to have voted Liberal because they privately wanted to ensure Prime Minister Justin Trudeau wears any fallout from the handling of the pandemic, Brock said.
Bernier lost his bid on election night to recapture the Quebec seat of Beauce he comfortably held for the Tories before his split from the party following his failed leadership run in 2017. Winning a seat is a key deliverable for his backers if Bernier wants to keep them from migrating away, Brock said.
"I'm struggling to see what he can deliver to them, other than an outlet for anger, but they can do that at a protest rather than belonging to a party," she said.
"People have now seen him in two elections. No seat, no deliverable. Maybe they try some other strategy now, but this is going to be a struggle for Maxime Bernier to try to hold this for two years."
This report by The Canadian Press was first published Sept. 21, 2021.
Jordan Press, The Canadian Press