Window closing for Ottawa to appeal ruling to compensate First Nations kids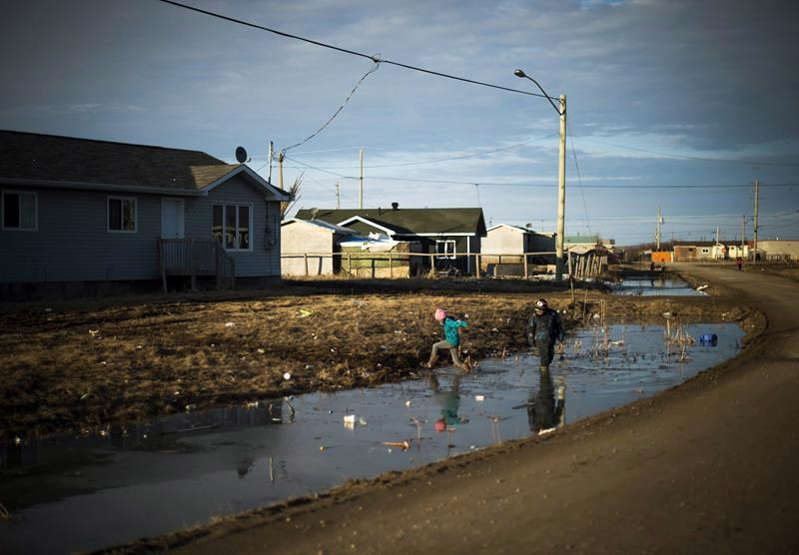 OTTAWA — The Liberal government is expected to reveal today whether it will continue fighting an order directing it to compensate First Nations children removed from their homes.
A 30-day legal window is closing for Ottawa to appeal a Federal Court ruling which upheld two historic decisions from the Canadian Human Rights Tribunal.
It found Ottawa discriminated against First Nations children by knowingly underfunding child and family services for those living on reserve.
Litigants in the case say this led to thousands of kids being taken away from their families and enduring abuse and suffering in provincial foster care systems.
The tribunal said each First Nations child, along with their parents or grandparents, who were separated because of this chronic underfunding were eligible to receive $40,000 each in federal compensation.
It also ruled that the criteria needed to be expanded so more First Nations children could be eligible for Jordan's Principle, a rule designed to ensure jurisdictional disputes over who pays for what doesn't prevent kids from accessing government services.
In 2019, the federal government asked the Federal Court to dismiss the tribunal's decisions, but the court last month upheld them.
Since then, pressure has been mounting from opposition parties and Indigenous leaders on Prime Minister Justin Trudeau to accept the ruling, rather than take it to the Federal Court of Appeal.
Figuring out what to do next has been one of the first major decisions his re-elected Liberal government and newly named cabinet ministers have had to grapple with.
Trudeau, along with his freshly appointed Indigenous Services minister, Patty Hajdu, said this week the case was being reviewed thoroughly and underscored that First Nations children would be compensated.
Despite that, neither directly ruled out seeking another court review, with Justice Minister David Lametti later saying there are different factors at play and that the file is a complicated one.
Child-welfare advocates and case litigants say if the Trudeau government is serious about its commitment to reconciliation with Indigenous People it won't go back to court.
Repairing Canada's relationship with Indigenous communities has long been a priority of Trudeau's, but the discovery of what are believed to be hundreds of unmarked graves at former residential school sites by First Nations in Saskatchewan and British Columbia have heightened Canadians' attention to his promise.
Trudeau has been under even more pressure to prove his commitment to reconciliation after choosing to spend the first national Truth and Reconcilation Day last month on vacation in Tofino, B.C., rather than attend a ceremony commemorating unmarked graves found at the former Kamloops residential school site. He has since visited the site and apologized profusely to the Tk'emlúps te Secwépemc Nation, which had issued an invitation for him to attend the Sept. 30 ceremony.
This report by The Canadian Press was first published Oct. 29, 2021
Stephanie Taylor, The Canadian Press
Boy killed in Brampton fire called 911 to report that he was trapped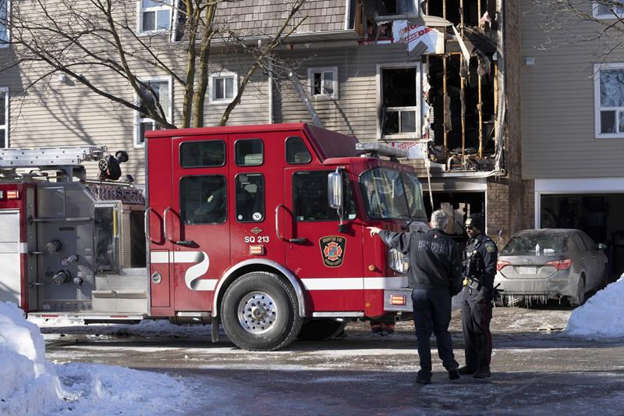 BRAMPTON, Ont. — The mayor of Brampton, Ont., says one of the three boys killed in a house fire Thursday called 911 to report the blaze, but firefighters couldn't get there in time to save the children.
Patrick Brown says the boy told the emergency dispatcher that he was stuck in the house.
Brown says it only took six minutes for fire trucks to reach the burning house, but by then, the home was fully engulfed in flames.
The boys, who have not been publicly named, but who were aged nine, 12, and 15, died after being taken to hospital.
The local fire department and Office of the Fire Marshal are investigating.
Peel Police Const. Akhil Mooken said Thursday that a mother left her home that morning to drop a younger child off at school, and returned to find the house engulfed in flames.
It's one of five fatal fires across Ontario that have together claimed 15 lives so far this month.
The Office of the Fire Marshal, which is tasked with investigating such fires in the province, said the numbers of both fatal fires and deaths have dipped compared to January of last year, but there are significantly more deaths than in January 2020.
This report by The Canadian Press was first published Jan. 21, 2022.
The Canadian Press
Alberta RCMP investigating after child found wandering on highway near St. Paul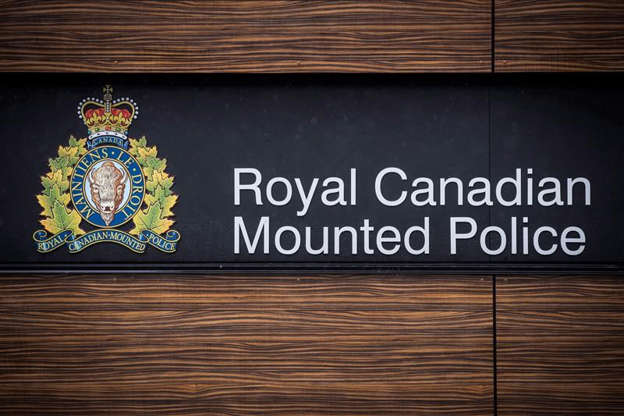 ST. PAUL, ALBERTA — Alberta RCMP say they are investigating after a child was found wandering on a highway near a town northeast of Edmonton earlier this week.
Police in St. Paul say in a news release that they received a report about the child at about 9:30 a.m. Tuesday.
They say a concerned motorist found the child on Highway 881 near Township Road 582 and brought the child to the RCMP detachment.
Police say they have started an investigation and are looking for dashcam footage from the area on Tuesday morning.
Earlier this week, St. Paul Education issued a statement on its website saying it was investigating after kindergarten student remained on a bus after it was returned to the driver's yard following morning drop off.
They say the child left the bus and found their way to a road in a rural area, where a concerned citizen intervened and took the child to the RCMP.
"Drivers are trained to do a mandatory walk through of their bus to ensure it is empty before leaving it," said the statement from board chairwoman Heather Starosielski and Glen Brodziak, superintendent of schools. "Our initial review indicates this was not done."
They said the driver has been removed from his duties pending an investigation.
The statement said schools also typically call home to confirm any student absences.
"Our normal procedure is for schools to start to make in-person phone calls at 8:45 a.m. each day beginning with the youngest children first," it said. "The delay in noting the absence was in part due to the large number of absences that day in the school as a result of several buses not running due to varying road conditions."
The statement said the school division is reviewing its transportation practices as well as its student absence reporting process.
"We will also fully co-operate should there be an RCMP investigation," it added.
They said they are thankful for the safe return of the child and the quick response from the concerned citizen.
Environment Canada shows the temperatures in the area hovered around -24 C on Tuesday.
This report by The Canadian Press was first published Jan. 21, 2022.
The Canadian Press