Libertarianism has developed over the course of many centuries. It is a deep and rich philosophy that cannot be fully described in one short article. Rather than delving into history, I want to share some of the key concepts of Libertarianism, some questions to consider and how I think the concepts apply in 2021.
Individualism
Key Concept: Only individuals make choices and therefore should be responsible for those decisions.
Questions to Consider: Should government start mandating one hour of exercise per day? Should government ban alcohol and tobacco? Should vehicles be removed from the road as they can lead to injury and death? Should government be given authority to remove all risk from our lives regardless of the resulting consequences of a zero-risk strategy?
How it applies in 2021: Health decisions should be the responsibility of each individual based on their own risk assessment. This applies in all situations and under all conditions.
Individual Rights
Key Concept: Individuals have the right to be secure in their life, liberty and property. Government is not the grantor of rights, rather the protector of said rights.
Questions to Consider: Should government be able to suspend individual rights indefinitely whenever a "public health crisis" presents itself? Should government pursue "climate lockdowns" in an effort to meet emissions targets?
How it applies in 2021: There is no justification for government to suspend the lives of its citizens, their freedoms or their ability to earn a living and provide for their families.
Spontaneous Order
Key Concept: The actions of millions of people working together in order to achieve their individual objectives is the origin of a civil society. Central government is not required for the development of languages, law, markets or other complex institutions.
Questions to Consider: Governments across the world were given unfettered power in response to the COVID-19 pandemic, were they able to effectively navigate this complex situation? Given government's track record on the pandemic and other major issues, what is the outlook for a government led economic relaunch, post-COVID? If climate change is an existential threat, is government the best mechanism to address it?
How it applies in 2021: Big government policies result in inefficiencies, cronyism and corruption. Individuals working together to overcome common challenges is the most effective way to advance civil society.
The Rule of Law
Key Concept: Individuals are free to pursue their own dreams as long as they respect the equal rights of others. Laws should protect individual liberty rather than pursue a particular outcome.
Questions to Consider: Should the federal government, specifically the Prime Minister, be able to appoint judges in Canada? Should there be greater separation between the three branches of government in order to ensure impartiality?
How it applies in 2021: Recently, Trudeau appointed four Liberal Party donors as judges. It is reasonable to consider that these appointments will lead to future bias as can be seen in the recent Supreme Court decision regarding the federal carbon tax. Judges must make decisions based on the law, not personal bias or political pressure.
Limited Government
Key Concept: "Power tends to corrupt and absolute power corrupts absolutely" – Lord Acton. Throughout history, those countries with limited central authority have resulted in greater individual liberty, economic success and better standards of living.
Questions to Consider: Will governments willingly relinquish the power that they have acquired in response to the COVID-19 pandemic?
How it applies in 2021: Despite comprehensive data showing that lockdowns and other non-pharmaceutical measures had little to no impact on the transmission of COVID-19, many provinces in Canada still enforce public health orders. Certain US states which pursued a response based on individual liberty have seen similar direct COVID-19 health impacts, but have faired significantly better in their economic recovery and saw reduced mental health impacts.
Free Markets
Key Concept: Property rights and free markets enable individuals to succeed. Less government intervention in the market, leads to greater prosperity for the individual.
Questions to Consider: What are the short and long term consequences of governments paying some Canadians to sit at home for 16+ months? If an individual is willing to accept the risks within the marketplace to create opportunities for him/herself, their family and their community, should the government be able to step in and say no?
How it applies in 2021: Over the past 16+ months, unprecedented government intervention in the marketplace has led to the largest transfer of wealth from the low and middle class to the wealthy in human history. Property rights and individual liberty must never be restricted in this way again as the measures put in place by governments harmed the very people they were intended to protect.
Virtue of Production
Key Concept: There is dignity in work. Libertarians believe that individuals should keep what they earn, rather than a central authority redistributing wealth through taxation.
Questions to Consider: What has been the impact of 16+ months of lockdowns on Canadians mental health? Were government subsidy programs effective in delivering funds from one taxpayer to another?
How it applies in 2021: Government programs, however well intentioned, never deliver the results that they initially intend to produce. If Canadians were afforded the ability to work throughout the pandemic, to maintain their employer/private health insurance and keep their hard earned money in their pockets, they would have been a much better position to fight a virus than if they transmitted the virus while unemployed, isolated and poor.
Harmony of Interests
Key Concept: One individual's plans for employment, business or otherwise may conflict with someone else's. In a free society, these individuals work together to find a solution that works for all parties. When government intervenes, political pressure leads to handouts and favours to small groups to the determent of others.
Questions to Consider: Aside from war times, has there ever been a period in history that resulted in as much lobbying activity as over the past 16+ months during the pandemic? Did the numerous handouts and favours help the average Canadian or connected insiders? Who ultimately pays for the handouts given to connected insiders?
How it applies in 2021: There have been a number of examples of private industry taken the initiative to create solutions to significant problems over the past 16+ months. One such example would be the COVID-19 testing program at the Calgary International Airport. This allowed the safe and free flow of people who wished to travel internationally. Instead of allowing the private sector to continue this program, the Federal Liberal government enacted the quarantine hotel program which led to division, inefficiencies and sexual harassment within the facilities. Which outcome is preferable for Canadians? I think the answer is quite obvious.
Peace
Key Concept: Free individuals have the right to defend their families, communities and property from foreign and domestic threats. The act of war however, leads to death and destruction and results in more power being transferred to the government.
Questions to Consider: Has the government fulfilled one of its basic duties in protecting Canadians from foreign threats, this one in the form of a virus? Why was the only acceptable solution for protecting Canadians against the virus to lock them up for 16+ months? Is the cure worse than the disease?
How it applies in 2021: War in the tradition description has not been seen by the Western world for a significant period of time now. Instead, we are directly involved in a war of ideologies. This is fought in the media, the classrooms, in businesses and in government. In order to preserve their Charter Rights, Canadians must be able to maintain freedom of speech, the most important Charter Right. The introduction of Bill C-10 and Bill C-36 by the Federal Liberal government strikes a significant blow to Canadians ability to speak freely. Government should be protecting our Charter Rights, not actively stripping them away.
Whatever the question is, liberty is the answer.
Sincerely,
Jared Pilon
Libertarian Party Candidate for Red Deer – Mountain View, AB
https://www.jaredpilon.com/
Green On Outside/ Red On Inside: The Great EV Leap Forward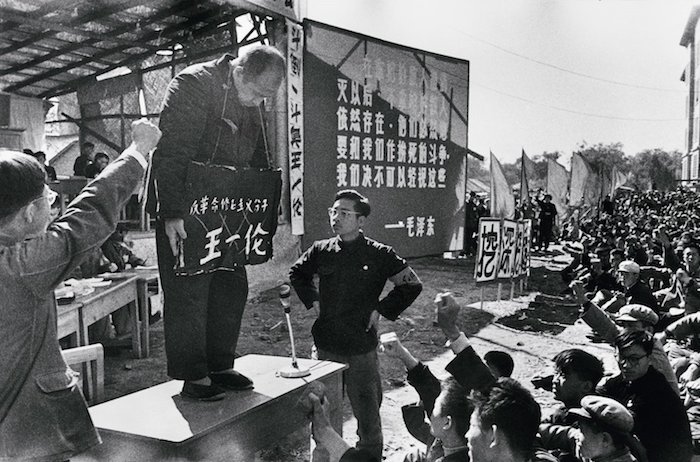 Sign up today for Not The Public Broadcaster newsletters. Hot takes/ cool slants on sports and current affairs. Have the latest columns delivered to your mail box. Tell your friends to join, too. Always provocative, always independent.
"We just did something about climate change for the first time in decades. That's why we have to win this as that hurricane bears down on Florida. We have to win in the midterms."— Minnesota Senator Army Klobuchar
A few years ago here at Usual Suspects we began posting black-and-white pictures of the Red Guard waving Mao's Little Red Book and show trials of capitalist roaders in the mid-60s. It was a jest at the Rob Reiner wing of the Left. The point being that, "Boy, won't these people look dumb in a few years when sanity prevails?"
Take a Great EV Leap Forward to the present day, and the Red Guard photos look less like satire and more like Amy Klobuchar on climate change. Organizations and people once regarded as sane have jumped the tiburon of fashionable narcissism. All the while calling everyone to their right the daughter of Mussolini (Italy's Meloni) follower of Hitler (Hungary's Urban) or a Trump disciple (Canada's Poilievre).
It's been astonishing to watch these liberals and their further-left friends like Reiner and Sarah Silverman still have no idea what happened in 2016. They think Trump led America astray. But #OrangeManBad never had a political philosophy. He just borrowed the issues from his base that mainstream GOP grandees ignored. That gave him the presidency. He followed them, not vice versa.
This seems too much for the Klobuchars to unpack. And so they have gone in search of issues that can be used to punish the 75 million or so who voted for the New York hotelier in 2020. Covid-19 served as a tasty entrée, but now it's a devolved into the disappointing dinner of boosters and bribery.
So the Klobuchar wing has revved up a Climate Change doctrine that promises no resolution for 50 years— but does offer a convenient cudgel with which to pound non-believers today. Proof of their conviction that we are entering a climate blast furnace always lies, in the words of Little Orphan Annie, only a day away.
Witness CNN's true believer Don Lemon's closed-minded haranguing an official from NOAA about Hurricane Ian. It must be climate change!!
NOAA Guy: "I don't think you can link to climate change to any one event …"
LEMON: "Listen, I grew up there. And these storms are intensifying…"
As Lemon shows, the chief media weapon to leveraging climate catastrophe "is surprise… surprise and fear… fear and surprise… Our two weapons are fear and surprise… and ruthless efficiency…. Our three weapons are fear, and surprise, and ruthless efficiency… and an almost fanatical devotion to Climate… ."
Or, as Komrade Klobuchar believes, if we can just drive electric cars the pending hurricane threatening Florida's Gold Coast will turn into a gentle off-shore breeze. There's not a moment to waste. Forget that Hurricane Ian is just South Florida's sixth major storm in the last 57 years versus 16 in the previous 50 years before that. Klobuchar knows best.
So the greens in government have harnessed the population to aggressive agendas. "The European Union is set to cut greenhouse-gas emissions by at least 55% by 2030, and the Biden administration promises to "achieve a 50-52 percent reduction from 2005 levels in economy-wide net greenhouse gas pollution in 2030."
In Canada, our plucky prime minister is not to be outdone. Canada's target is to cut emissions by 2030 to no more than 60 per cent of what they were in 2005. No more fossil-fuelled cars by 2035.
Of course the whole thing is a boat that won't float. Germany's green revolution is in tatters courtesy of Vladimir Putin and renewables that don't renew. Some have noticed. Louisiana congressman Clay Higgins summed up the fantasy fuel agenda when he quizzed Green zealot Raya Salter in a hearing.
"Everything you have, your clothes, your glasses, the car you got here on, your phone, the table you're sitting at, the chair, the carpet under your feet — everything you've got is petrochemical products. What would you do with that? Tell the world."
"If I had that power in the world — actually I don't need that power," Salter responded. "Because what I would do is ask you sir, from Louisiana, to search, to search… search your heart and ask your God what you are doing to the Black and poor people in Louisiana."
Higgins was then pummelled by professional scold Alexandra Occasio Cortez for embarrassing Salter. "Men who treat women like that in public, I fear how they treat them in private." How petro products might be replaced was never answered. That matters little to the Klobuchar Clan. If only we go faster then momentum will carry them over the threshold to a new age.
Which brings us back to why today's zealots want to imitate the China of the Red Guard. When Mao grew impatient with China's inability to become the world's leader in steel production in the late 1950s he mobilized The Great Leap Forward. China's resources would be totally diverted to making steel— even in the back yards of peasants.
The outcome? Writes Helen Raleigh in @WSJ: "The combination of lies, failed experiments, absence of labor and violent requisition practices led to famine. From 1959 through 1961, an estimated 30 million to 40 million Chinese people died from hunger." Mao then purged the leadership that had failed his pipe dream. More millions died. China retreated from the world.
It's worth noting that during those tragic times future Canadian PM Pierre Trudeau wandered China with his friend Jacques Hébert. He was given rare access in exchange for Potemkin approvals of Mao's genius. "The experience of that superb strategist Mao Tse-Tung," gushed Trudeau Sr. "might lead us to conclude that in a vast and heterogeneous country, the possibility of establishing socialist strongholds in certain regions is the very best thing."
Needless to say, the Trudeau apple hasn't fallen far from the tree on China or orchestrated disaster. Green power has no bigger booster than Justin. "One of the essential lessons from China's Great Leap Forward is that catastrophic failures inevitably follow from politicians' insistence on ignoring reason, logic, truth and economics," writes Raleigh. "Europe's current energy crisis, California's continuing power outages and Sri Lanka's food shortages are all warning signs."
Signs that Justin and Klobuchar have dismissed as conspiracies of right-wing nut cases.
Bruce Dowbiggin @dowbboy is the editor of Not The Public Broadcaster (http://www.notthepublicbroadcaster.com). A two-time winner of the Gemini Award as Canada's top television sports broadcaster, he's a regular contributor to Sirius XM Canada Talks Ch. 167. Inexact Science: The Six Most Compelling Draft YearsIn NHL History, , his new book with his son Evan, was voted the eighth best professional hockey book of by bookauthority.org . His 2004 book Money Players was voted seventh best, and is available via http://brucedowbigginbooks.ca/book-personalaccount.aspx
How the Dutch Failed their Children – A Cautionary Tale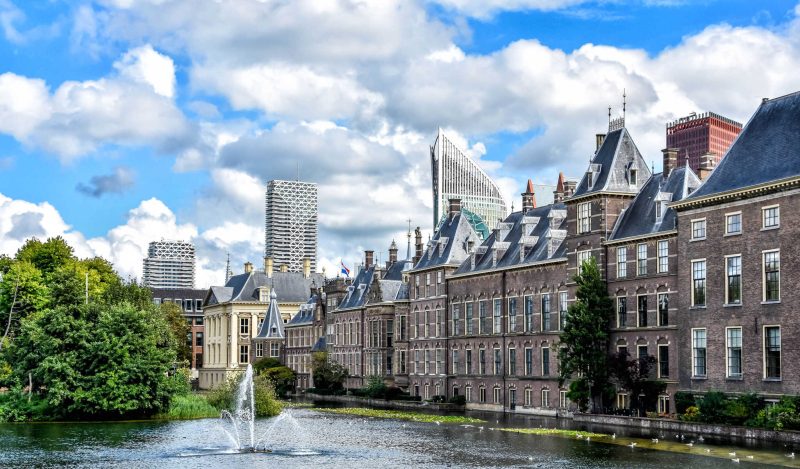 BY
HANS KOPPIES
One of the best places to raise children is The Netherlands. In several consecutive UNICEF reports the Netherlands ranked first for raising the happiest children among wealthy countries (2008, 2013, 2020). However, in the spring of 2020, The Netherlands became a harsh place for children and young people. The Dutch government adopted a one-size-fits-all policy handling the covid-19 pandemic, which did not spare the youngest and took a great toll on Dutch children. The Nobel Laureate Michael Levitt remarked that the Dutch policies would 'set the record for worst covid-response ever.'
'Intelligent Lockdown'
Unable to withstand the rising global panic, the Dutch government on March 16th 2020 announced an "intelligent" lockdown, a phrase coined by Prime Minister Mark Rutte.
Dutch society came to a halt. Offices, shops, restaurants and bars, libraries, sport facilities, as well as daycare centers, schools and universities were closed. The closure of schools was unexpected since the government's official advisory group, the medics-dominated Outbreak Management Team (OMT), advised against it, for a school closure would have a minimal effect on the spread of the coronavirus.
A reconstruction of events showed that the main reason the Dutch government closed schools was that the educational field started to panic about keeping schools open. Closing schools was a political decision to follow the panic, not a medical decision. Schools supposedly closed for three weeks. Three weeks became three months. Research by The University of Oxford (Engzell, et al. 2021) shows that during the first wave the average Dutch student learned next to nothing during homeschooling. Moreover, students whose parents were not well-educated suffered up to 60% more learning losses.
School Closure 'No Effect'
According to the Dutch equivalent of Fauci – Jaap van Dissel, chief scientist of the Dutch Health Agency (RIVM) and chairman of the Dutch OMT – the closure of schools in the spring of 2020 had "no effect." Media, experts and politicians paid no attention to evidence though. Children were portrayed as 'virus factories' and schools were depicted as 'unsafe' environments. Fear had a strong grip on the field of education and teaching unions exaggerated the risks of teachers in schools resulting in a drastic increase in safety demands.
The data was clear that not only did children not run any significant risk, but also that there was 'no evidence that children play an important role in SARS-CoV-2 transmission.' Still, a second lockdown would hit children. That second lockdown – now called a 'hard lockdown' – was announced on December 15th 2020. Schools closed again, this time advised by the OMT who had increased the number of areas it deemed itself expert on, on the basis of models, of course, proving Martin Kulldorff's point that lab scientists are no public health scientists.
Dutch minister of Health Hugo de Jonge caused a stir by explaining this intervention was meant to coerce parents to stay at home. The international children's rights organization KidsRights harshly criticized this policy: "The Netherlands has set a bad example internationally by closing schools during the corona pandemic to keep parents at home." This children's rights organization concluded that children were not a priority in Dutch corona policy and warned for the possible consequences.
As new insights on the negative impact of closing schools on children's lives emerged, governments from countries all over the world decided not to close them again in the future. Undeterred, the Dutch government closed schools again on December 18 2021, just long enough to deny children their traditional Christmas dinner at school with their classmates, a big event in the childhood of Dutch children.
The deteriorating mental health of Dutch children was striking. The Dutch Health Authorities (RIVM) published a disturbing report which stated that more than one in five (22%) teenagers and young adults between the ages of 12 and 25 seriously considered taking their own life between December 2021 and February 2022 during the third lockdown. From happiest in the world to suicidal in a matter of three lockdowns.
Record Low in Sports Participation
Not only were schools closed by diktat. For two years, sports facilities were also repeatedly forced to close. The restrictions were constantly changing, with as a low point banning parents from watching their child play sports outdoors. Once again, there was no scientific evidence that this would help minimize the spread of the virus. The result is a record low in sports participation nationwide. The Dutch Olympic Committee and the Dutch Sports Federation (NOC*NSF) were 'particularly' worried by the negative effect on young people's sports participation.
The Corona Pass
So no school and no sports. Another low point with regard to children was the corona pass (Coronatoegangsbewijs) that was mandatory from September 25th, 2021 for every Dutch citizen above 12. The corona pass was required for most social activities, such as going to the movies, attending a sports game with parents, or entering the canteen at sports club with teammates to drink tea or lemonade after the match.
Unsurprisingly, there was no scientific evidence that this intervention would reduce the spread of covid-19, but the Dutch government enforced it anyway. Crucially, the corona pass required vaccination, recovery from covid-19 or a negative result from a coronavirus test taken less than 24 hours before entry. So essentially, access to social life was used by the government to blackmail Dutch children into invasive medical procedures.
The madness continued, unsupported by evidence. At one point in time, outside playgrounds for children were closed. Parents were not allowed to enter swimming pools to dress their preschoolers before and after swimming lessons. In the winter of 2020-2021 the Dutch government even went as far as trying to regulate snowball fights, by dictating that only those from the same household were allowed to participate, and that their group could not exceed a certain number.
Neither sex nor the sea were exempt from the regulators. Young adults were advised which forms of sex were recommended, bearing the 1.5 m distance rule in mind. Drones were used to prevent people from gathering on the beach. To restrict the movements of young people even further, an evening curfew was introduced. It was not supported by any scientific explanation, just "boerenverstand" (common sense) as the advisory group OMT called it.
Restricting the lives of children and young people during the pandemic should require a great deal of evidence, as well as a risk-benefit evaluation. The Swedish government decided early in January 2020 that the measures in Sweden should be evidence-based. So it kept schools open, a decision supported by the evaluation of the Swedish Corona Commission in 2022. In Norway – where schools only closed briefly – the corona commission concluded in April 2022 that the Norwegian government had not done enough to protect children and that the measures regarding children had been excessive. The Norwegians essentially took the unethical initial decision to harm children without evidence and its authorities recognized that afterwards.
Sweden's approach to the pandemic contains inconvenient truths for the Dutch, which is why Dutch authorities ignored the evidence from Sweden (and from Norway). As the Swedish journalist and author Johan Anderberg states in the epilogue of his book The Herd:
"From a human perspective, it was easy to understand why so many were reluctant to face the numbers from Sweden. For the inevitable conclusion must be that millions of people had been denied their freedom, and millions of children had had their education disrupted, all for nothing. Who would want to be complicit in that?"
This year, my wife and I decided to spend our summer holidays in Sweden and after two years of often doubtful restrictions in our home country, the Swedish summer and the beaches of Skåne were a breath of fresh air. As a parent and a Special Needs Education Generalist (and former teacher of Physical Education) I am greatly impressed by the path chosen by The Swedish Public Health Agency and the Swedish Government as they remained focused on the health, well-being, and education of children in the process of policy-making. Anders Tegnell and his predecessor Johan Giesecke have tirelessly advocated for not disturbing the lives of children, and they have been proven right.
A very outspoken Giesecke gave his frank opinion on Swedish television: "I am a father and grandfather myself, and I feel if children are given the opportunity to receive a good education and that the risk for me to become infected with covid-19 would increase slightly, it is worth it. Their future is worth more than my future, and it's not just about my grandchildren, it's about all the children."
The successful Swedish approach shows that in many countries government policies met the criteria of child abuse. A key lesson for the future is that schools should not close again in similar circumstances. The Dutch government and the OMT failed the children of their country, a dark and shameful chapter in our history that future historians will surely not look favorably upon.
All expert knowledge and wisdom that has contributed to the health and well-being of Dutch children was thrown out of the window overnight in the spring of 2020. Children and young people were made to carry the burden in order to 'supposedly' protect adults.
As Sunetra Gupta and many others have stated, that is the precautionary principle turned upside down. The Danish-American epidemiologist Tracy Beth Høeg rightly condemned such policies, which were also pursued in the US, by calling them: Sacrificing children's health in the name of Health.
After two years of closing down children's lives, I firmly believe we owe it to children and their parents to make amends for the wrongs that were done to Dutch children. Above all, Article 3 of the Convention on the Rights of the Child should never be forgotten: "In all measures concerning children, the best interests of the child must come first." It is mind-boggling how quickly children's rights have gone out of the window worldwide. With disastrous consequences.
For children and young people a recovery plan should focus on repairing the damage done in education, recovering sports participation, and restoring the trust in the government and institutions that they can traditionally rely on for their health and their well-being. The Netherlands should be a safe haven for children, as it used to be. Pandemic preparedness also includes watching over children's health and well-being and in this regard the Dutch failed their children and young people. We should do better in the future. Much better.