WestJet closes deal to buy Sunwing Vacations and Sunwing Airlines
A Sunwing aircraft is parked at Montreal Trudeau airport in Montreal on Wednesday, March 2, 2022. The WestJet Group says it has closed its acquisition of Sunwing Vacations and Sunwing Airlines that was first announced in March last year. THE CANADIAN PRESS/Paul Chiasson
By Christopher Reynolds in Montreal
WestJet Airlines' purchase of Sunwing's main airline and vacation divisions became official Monday in a major consolidation of the Canadian aviation market following a tumultuous year for travel.
First announced in March last year, the deal bolsters WestJet's vacation package offerings as it adds the tour operator to its fleet, though the two brands will "initially" be marketed separately.
However, the two airlines will move from being competitors to collaborators, with the merger positioning Sunwing as an "instrumental pillar of the WestJet Group," the latter said in a statement.
The move expands Calgary-based WestJet's reach in Eastern Canada, particularly in the tour operator realm where it aims to compete against Montreal-based Air Canada and Transat AT.
The federal government approved the takeover of Sunwing Vacations and Sunwing Airlines by WestJet in March, despite a warning from the Competition Bureau that the purchase by Canada's second-biggest airline would likely result in higher prices and decreased services, especially around package deals.
In signing off on the deal, Ottawa attached conditions that include extending Sunwing packages to five new cities, maintaining capacity on the most affected routes and keeping both a vacations business head office in Toronto and a regional one in Montreal for at least five years.
The agreement adds some 2,000 employees and 18 Boeing 737s to WestJet Airlines' 109-aircraft fleet, made up entirely of Boeing planes (not including its regional service, WestJet Encore), according to Airfleets.net.
Financial terms of the takeover have not been disclosed.
Stephen Hunter, formerly the CEO of Sunwing Vacations, is now CEO of WestJet's vacations business, overseeing operations at both Sunwing Vacations and WestJet Vacations.
"The combination of our complementary businesses marks an important milestone that will enable us to fast-track our growth plans and provide Canadians with more affordable vacations to more destinations than ever before," Hunter said in a release.
Both companies are private outfits, with parent Sunwing Travel Group majority-owned by the Hunter family and WestJet owned by Toronto-based investment manager Onex Corp. after it took the airline private in a $5-billion deal in 2019.
WestJet and Sunwing comprise about 37 per cent of seat capacity on non-stop flights between Canada and sun destinations. That number rises to 72 per cent between Western Canada and sun destinations, the Competition Bureau said in an October report delivered to the transport minister.
This report by The Canadian Press was first published May 1, 2023.
Companies in this story: (TSX:ONEX)
Canadian Press NewsAlert: Suncor cutting 1,500 jobs
Suncor Energy Inc. says it is cutting 1,500 jobs by the end of the year in an effort to reduce costs and improve the company's lagging performance.
The Calgary-based energy company says employees were informed in an email this afternoon.
More coming.
The Canadian Press
Peavey Industries LP, the Red Deer-based retailer, has announced the acquisition of long-term partner and fellow Red Deer stalwart, Guy's Freightways.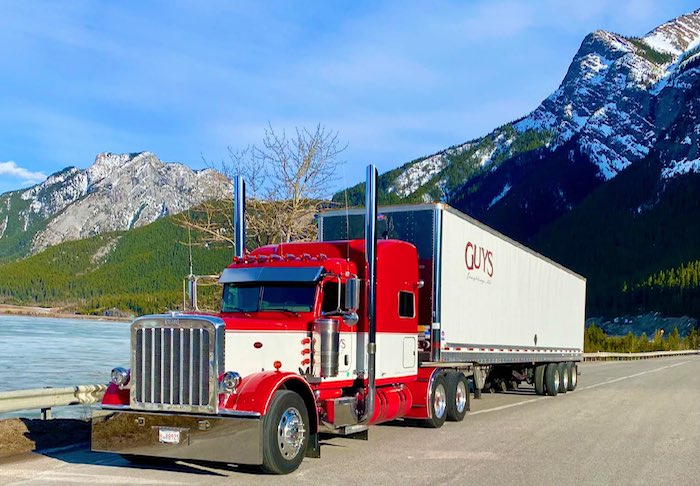 News release from Peavey Industries
Guy's Freightways, a leading logistics and transport company established in 1975 by Bernie Schwartz, began its journey as a single truck operation delivering products to just six Peavey Mart stores. Today, with 16 full-time trucks and 43 trailers, Guy's has evolved alongside Peavey Mart, now part of Peavey Industries LP, to service their vast retail network across in Canada.
National Farmway Stores, founded in 1967 and later rebranded as Peavey Mart in 1975- has grown exponentially over the decades. Today, Peavey Industries LP (Red Deer, Alberta) has more than 160 retail locations with its brands Peavey Mart, ACE Canada & MainStreet Hardware, with Guy's Freightways being instrumental in ensuring reliable product delivery to many of these stores in Canada.
The acquisition will see Guy's Freightways operate as a subsidiary of Peavey Industries LP. This strategic move solidifies an already close relationship that has endured for nearly 50 years. Peavey Industries LP recognizes the enormous value that Guy's Freightways has brought to their operations, having played a pivotal role in their expansive growth over the years.
'We've had a great relationship with Peavey for 48 years, so it was only natural to have Peavey continue the Guy's legacy. I'm thrilled for our people to be able to continue being a part of the Peavey family' said Todd Schwartz, Guy's Freightways.
'Today marks a historic moment for both Peavey Industries LP and Guy's Freightways,' said Doug Anderson, CEO of Peavey Industries LP. 'By formalizing this symbiotic relationship, we are enhancing our operational efficiency while preserving Guy's Freightways' legacy. We look forward to continuing our growth journey together.'