US officials recommend shorter COVID isolation, quarantine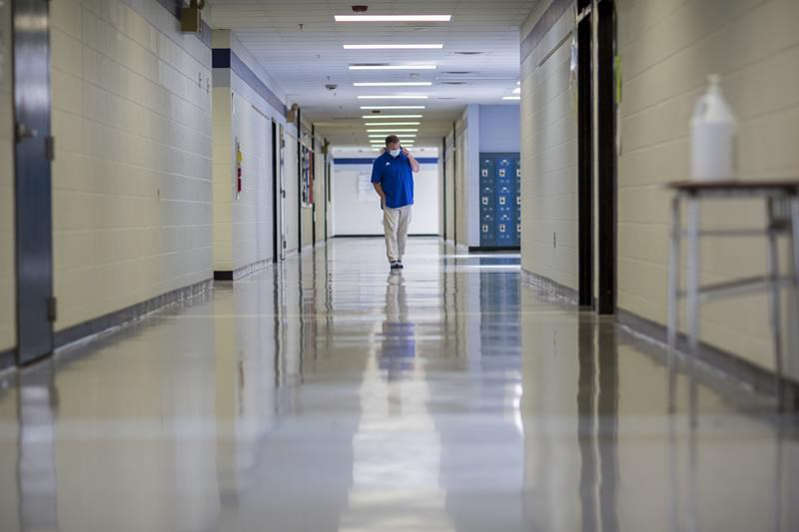 NEW YORK (AP) — U.S. health officials on Monday cut isolation restrictions for asymptomatic Americans who catch the coronavirus from 10 to five days, and similarly shortened the time that close contacts need to quarantine.
Centers for Disease Control and Prevention officials said the guidance is in keeping with growing evidence that people with the coronavirus are most infectious in the two days before and three days after symptoms develop.
The decision also was driven by a recent surge in COVID-19 cases, propelled by the omicron variant.
Early research suggests omicron may cause milder illnesses than earlier versions of the coronavirus. But the sheer number of people becoming infected — and therefore having to isolate or quarantine — threatens to crush the ability of hospitals, airlines and other businesses to stay open, experts say.
CDC Director Rochelle Walensky said the country is about to see a lot of omicron cases.
"Not all of those cases are going to be severe. In fact many are going to be asymptomatic," she told The Associated Press on Monday. "We want to make sure there is a mechanism by which we can safely continue to keep society functioning while following the science."
Last week, the agency loosened rules that previously called on health care workers to stay out of work for 10 days if they test positive. The new recommendations said workers could go back to work after seven days if they test negative and don't have symptoms. And the agency said isolation time could be cut to five days, or even fewer, if there are severe staffing shortages.
Now, the CDC is changing the isolation and quarantine guidance for the general public to be even less stringent.
The change is aimed at people who are not experiencing symptoms. People with symptoms during isolation, or who develop symptoms during quarantine, are encouraged to stay home.
The CDC's isolation and quarantine guidance has confused the public, and the new recommendations are "happening at a time when more people are testing positive for the first time and looking for guidance," said Lindsay Wiley, an American University public health law expert.
Nevertheless, the guidance continues to be complex.
ISOLATION
The isolation rules are for people who are infected. They are the same for people who are unvaccinated, partly vaccinated, fully vaccinated or boosted.
They say:
—The clock starts the day you test positive.
—An infected person should go into isolation for five days, instead of the previously recommended 10.
—At the end of five days, if you have no symptoms, you can return to normal activities but must wear a mask everywhere — even at home around others — for at least five more days.
—If you still have symptoms after isolating for five days, stay home until you feel better and then start your five days of wearing a mask at all times.
QUARANTINE
The quarantine rules are for people who were in close contact with an infected person but not infected themselves.
For quarantine, the clock starts the day someone is alerted they may have been exposed to the virus.
Previously, the CDC said people who were not fully vaccinated and who came in close contact with an infected person should stay home for at least 10 days.
Now the agency is saying only people who got booster shots can skip quarantine if they wear masks in all settings for at least 10 days.
That's a change. Previously, people who were fully vaccinated — which the CDC has defined as having two doses of the Pfizer or Moderna vaccines, or one dose of the Johnson & Johnson vaccine — could be exempt from quarantine.
Now, people who got their initial shots but not boosters are in the same situation as those who are partly vaccinated or are not vaccinated at all: They can stop quarantine after five days if they wear masks in all settings for five days afterward.
FIVE DAYS
Suspending both isolation and quarantine after five days is not without risk.
A lot of people get tested when they first feel symptoms, but many Americans get tested for others reasons, like to see if they can visit family or for work. That means a positive test result may not reveal exactly when a person was infected or give a clear picture of when they are most contagious, experts say.
When people get infected, the risk of spread drops substantially after five days, but it does not disappear for everyone, said Dr. Aaron Glatt, a New York physician who is a spokesman for the Infectious Diseases Society of America.
"If you decrease it to five days, you're still going to have a small but significant number of people who are contagious," he said.
That's why wearing masks is a critical part of the CDC guidance, Walensky said.
VARYING RECOMMENDATIONS
The new CDC guidance is not a mandate; it's a recommendation to employers and state and local officials. Last week, New York state said it would expand on the CDC's guidance for health care workers to include employees who have other critical jobs that are facing a severe staffing shortage.
It's possible other states will seek to shorten their isolation and quarantine policies, and CDC is trying to get out ahead of the shift. "It would be helpful to have uniform CDC guidance" that others could draw from, rather than a mishmash of policies, Walensky said.
Given the timing with surging case counts, the update "is going to be perceived as coming in response to pressure from business interests," Wiley said. But some experts have been calling for the change for months, because shorter isolation and quarantine periods appeared to be sufficient to slow the spread, she said.
The move by CDC follows a decision last week by U.K. officials to reduce the self-isolation period for vaccinated people who test positive for COVID-19.
___
The Associated Press Health & Science Department receives support from the Howard Hughes Medical Institute's Department of Science Education. The AP is solely responsible for all content.
Mike Stobbe, The Associated Press
CFL Players' Association ratifies new contract with CFL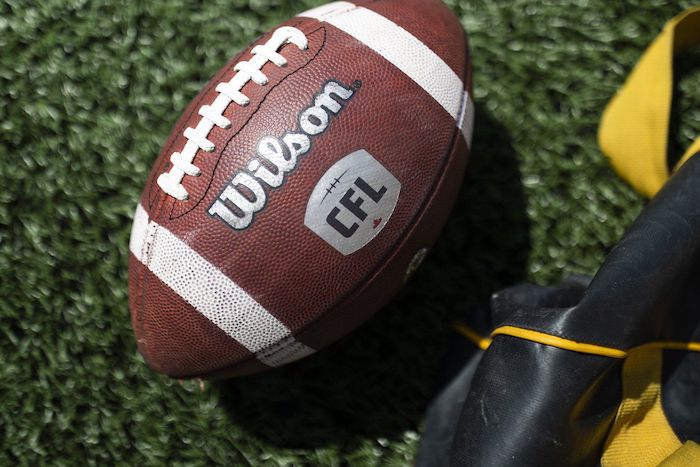 By Dan Ralph
The CFL Players' Association ratified its new collective bargaining agreement with the CFL on Thursday night.
The CFLPA made the announcement via email. The players' vote came hours after the two sides hammered out a seven-year tentative agreement.
The ratification came two days after CFL commissioner Randy Ambrosie unveiled the league's final offer to its players.
The deal must also be ratified by the CFL board of governors, but that's not expected to be an issue. With the players accepting the agreement, the league's exhibition season will open on time Friday night.
"We are pleased that players have now ratified a new collective bargaining agreement between the CFL and CFLPA," Ambrosie said in a statement. "The CFL's board of governors will conduct its ratification vote shortly.
"We look forward to a successful season — including pre-season games this weekend — and a long and productive partnership with our players."
The CFLPA didn't provide overall voting results. Players on six of the nine CFL teams had to accept the deal for it be ratified, with the required margin being at least 50 per cent plus one of ballots in favour.
On Monday, the players voted against a tentative deal that the union had recommended they accept. The CFLPA also recommended the ratification of Thursday's tentative agreement.
According to sources, CFL teams will have seven Canadian starters and 21 in total on rosters this year. In 2023, that number increases to eight with one being a nationalized Canadian — an American who has spent either five years in the CFL or at least three with the same team.
Clubs will also be able to rotate two nationalized Canadians for up to 49 per cent of snaps. Teams can move to three nationalized Canadians in 2024 but the two franchises that play the most Canadians at the end of the season will receive additional second-round draft picks.
And the seven pure Canadian starters per game will remain intact throughout the term of deal, which can be reopened after five years when the CFL's broadcast agreement with TSN expires.
The sources spoke on the condition of anonymity as neither the league nor union have provided specific details of the new agreement.
The sources also said the CFL will provide $1.225 million in a ratification pool for players. The salary cap this year will remain at $5.35 million and increase to $5.51 million in 2023. It will be $5.99 million in 2028.
Minimum salaries for global, national (Canadian) and American players will be consistent. The figure will increase from $65,000 to $70,000 next year and $75,000 in 2027.
The maximum housing allowance this year will be $2,300 monthly for six months. The CFL and CFLPA agree to an annual review to determine the maximum housing allowance number for the next season.
In return, the CFL receives extended labour peace and the opportunity of time to really rebuild its business. The league didn't play in 2020 due to the COVID-19 pandemic — reportedly losing between $60 and $80 million — and held a shortened 14-game campaign last year.
Last December, the league announced a partnership with Genius Sports, a data, technology and commercial company that connects sports, betting and media. In August 2021, the CFL signed a multi-year partnership with BetRegal to become its official online sports-gaming partner.
Last month, the single-game sports betting industry opened fully in Ontario.
But Canadian Justin Palardy, a former kicker who spent time with five CFL teams from 2010-15, took to social media to voice his displeasure with the deal.
"Like I said on another tweet, what's the point of drafting more (Canadians) if we're getting rid of Canadian starters?" he tweeted. "You may think it's a terrific idea, doesn't mean it makes sense."
Defensive lineman/linebacker Shomari Williams, who went first overall in the 2010 CFL draft to Saskatchewan and played with four teams over six pro seasons (2010-15) also wasn't impressed.
"I feel the CFLPA main objective for (Canadian) members is to NOT diminish the roles of (Canadian) players in the CFL," he tweeted. "How do you bring this to your (Canadian) members after they voted no and have the confidence you will be re-elected?"
The two sides had been at odds regarding the Canadian ratio.
Last Wednesday, the CFL and CFLPA reached a tentative seven-year agreement, ending a four-day strike by seven of the league's nine teams. At first glance, there seemed to be many positives for the players, including a revenue-sharing model, the ability to reopen the pact in five years once the CFL signed a new broadcast deal, and veteran players having the ability to negotiate partially guaranteed contracts.
But the agreement also called for CFL teams to increase the number of Canadian starters from seven to eight. The extra would've also been a nationalized Canadian.
In addition, three other nationalized Canadians could play up to 49 per cent of snaps. And the deal didn't include a ratification bonus.
On Tuesday, Ambrosie unveiled an amended proposal that included a $1-million ratification pool and the abolition of the three nationalized Canadians playing 49 per cent of snaps. However, it also reduced the number of Canadian starters to seven, including one nationalized Canadian.
Not only did Ambrosie say it was the CFL's final offer, but it was good until midnight ET on Thursday, given the league's exhibition schedule was slated to begin Friday night with two games. Ambrosie added if the players rejected the offer and opted to go back on strike, they'd be served notice to vacate their respective training-camp facilities.
It marked the second time Ambrosie had gone public with a final contract offer to the CFLPA. On May 14, he posted a letter to fans on the league's website detailing the league's proposal to players hours before the former CBA was set to expire.
The next day, players on seven CFL teams opted against reporting to training camp and went on strike. The Edmonton Elks and Calgary Stampeders both opened camp as schedule because they weren't in a legal strike position, as per provincial labour laws, at the time.
It marked just the second work stoppage in league history and first since 1974.
This report by The Canadian Press was first published May 26, 2022.
CP NewsAlert: Oilers knock off Flames in OT to advance to Western Conference final
The Edmonton Oilers defeated their Alberta rival Calgary Flames 5-4 in overtime in Game 5 of their second-round NHL playoff series Thursday night to advance to the Western Conference final.
More coming.
The Canadian Press