US metros are growing, many reversing 2021 drops, new estimates show
The Dallas skyline rises behind the Cotton Bowl stands as Texas fans watch during the first half of an NCAA college football game against Oklahoma at the Cotton Bowl, Saturday, Oct. 8, 2022, in Dallas. U.S. metropolitan areas increased their populations by almost half a percent last year in another sign that flight from urban areas during the first year of the pandemic either slowed down or reversed in its second year as people moved to Sunbelt metros in Texas and Florida by the tens of thousands. (AP Photo/Jeffrey McWhorter, File)
By Mike Schneider in Orlando
ORLANDO, Fla. (AP) — The flight from urban areas that took place during the first year of the pandemic either reversed or slowed in its second year, as last year metropolitan areas in Texas and Florida boomed and declines in New York and Los Angeles were halved, according to new estimates from the U.S. Census Bureau.
During the first full year of the pandemic in 2021, more than half of the 20 largest U.S. metro areas lost residents, and all U.S. metro areas grew by just 0.1%, as fear of the virus sent residents fleeing the most densely-populated urban areas and the popularity of remote work allowed people to live far from their workplaces.
By comparison, only eight of the 20 largest metro areas decreased in 2022, and the growth rate for all U.S. metros was 0.4%. Among the largest U.S. metros that had gains in 2022 after experiencing losses in 2021 were Washington, Miami-Fort Lauderdale, Seattle, Minneapolis and San Diego, according to 2022 population estimates released Thursday by the Census Bureau.
The Dallas-Fort Worth area grew the most among U.S. metros, jumping by six-digit figures for a second consecutive year, as it gained another 170,000 residents last year. Metro Dallas-Fort Worth's 7.9 million residents made it the nation's fourth-largest metropolitan area, behind only New York, Los Angeles and Chicago, all of which lost population last year but with much smaller losses compared to the first year of the pandemic.
Other metropolitan areas which saw the largest growth in number were Houston, adding more than 124,000 residents; Atlanta, with almost 79,000 new residents; Phoenix, with an additional nearly 73,000 people; and Orlando, Florida, adding almost 65,000 new residents.
Metro Phoenix also surpassed the 5 million-person threshold for the first time last year.
There were other signs that 2021's pandemic-related migration changed a year later.
Boise Idaho and Provo, Utah — two metros that were popular destinations in 2021 for residents fleeing the West Coast's most populous cities — dropped out of the top 20 in population growth in 2022.
By that same token, smaller communities known as micropolitan statistical areas grew by 0.1% last year compared to 0.2% in 2021.
Metropolitan statistical areas consist of one or more counties containing a central city with a population of at least 50,000 residents that together have a high degree of economic and social connections. The central city in a micropolitan statistical area must have at least 10,000 residents but no more than 50,000 residents.
Population change is driven by migration, including within U.S. borders as people move around and internationally as people arrive from abroad. It is also dependent on a community's number of births and deaths. Thursday's data release doesn't show the reasons behind population changes, but similar data at the county level released in March showed it was mostly driven by international migration.
Individually, cities that make up the Dallas-Fort Worth metropolitan area were among those that grew the most in the U.S. last year. With 19,100 new residents, the city of Forth Worth led the nation, followed by the city Phoenix with more than 19,000 additional residents and the city of San Antonio, Texas, with more than 18,800 residents gained.
Two other cities in the Dallas-Fort Worth metro area — Dallas and Frisco — also were among those whose numbers most dramatically spiked, jumping respectively by 8,800 residents and 8,500 residents. These new residents were lured by a strong economy, mild winters and good schools.
The Villages, Florida, a relatively new retirement communitynorthwest of Orlando, was the fastest-growing U.S. metro area between 2021 and 2022, increasing by 7.5%.
Canadian Press NewsAlert: Suncor cutting 1,500 jobs
Suncor Energy Inc. says it is cutting 1,500 jobs by the end of the year in an effort to reduce costs and improve the company's lagging performance.
The Calgary-based energy company says employees were informed in an email this afternoon.
More coming.
The Canadian Press
Peavey Industries LP, the Red Deer-based retailer, has announced the acquisition of long-term partner and fellow Red Deer stalwart, Guy's Freightways.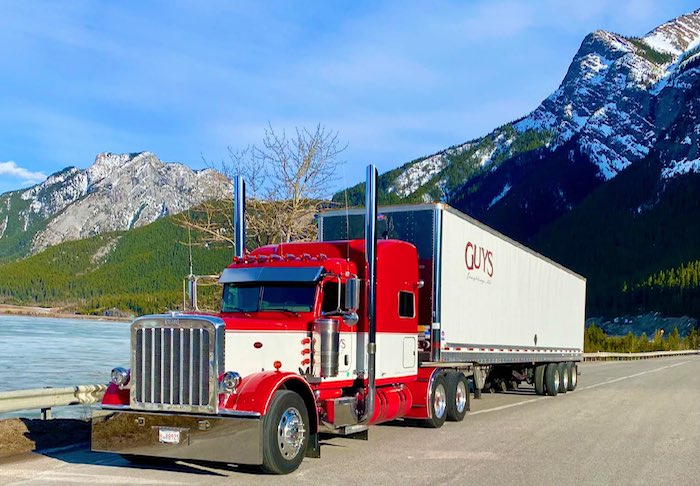 News release from Peavey Industries
Guy's Freightways, a leading logistics and transport company established in 1975 by Bernie Schwartz, began its journey as a single truck operation delivering products to just six Peavey Mart stores. Today, with 16 full-time trucks and 43 trailers, Guy's has evolved alongside Peavey Mart, now part of Peavey Industries LP, to service their vast retail network across in Canada.
National Farmway Stores, founded in 1967 and later rebranded as Peavey Mart in 1975- has grown exponentially over the decades. Today, Peavey Industries LP (Red Deer, Alberta) has more than 160 retail locations with its brands Peavey Mart, ACE Canada & MainStreet Hardware, with Guy's Freightways being instrumental in ensuring reliable product delivery to many of these stores in Canada.
The acquisition will see Guy's Freightways operate as a subsidiary of Peavey Industries LP. This strategic move solidifies an already close relationship that has endured for nearly 50 years. Peavey Industries LP recognizes the enormous value that Guy's Freightways has brought to their operations, having played a pivotal role in their expansive growth over the years.
'We've had a great relationship with Peavey for 48 years, so it was only natural to have Peavey continue the Guy's legacy. I'm thrilled for our people to be able to continue being a part of the Peavey family' said Todd Schwartz, Guy's Freightways.
'Today marks a historic moment for both Peavey Industries LP and Guy's Freightways,' said Doug Anderson, CEO of Peavey Industries LP. 'By formalizing this symbiotic relationship, we are enhancing our operational efficiency while preserving Guy's Freightways' legacy. We look forward to continuing our growth journey together.'