More Boeings grounded amid global probe into Ethiopia crash
HEJERE, Ethiopia — A growing number of airlines grounded a new Boeing plane involved in the Ethiopian Airlines disaster as a global team of investigators began picking through the rural crash site on Tuesday.
Some airlines cited worried customers for grounding the Boeing 737 Max 8, as experts chased details on why the plane crashed shortly after takeoff Sunday, killing all 157 on board.
Ethiopian Airlines had issued no new updates on the crash as of late afternoon as families around the world waited for answers. Some insights into the disaster and its cause could take months, aviation experts said.
Oman and South Korean airline Eastar Jet were the latest to halt use of the Boeing 373 Max 8. Australia and Singapore suspended all flights into or out of their countries.
Boeing, however, has said it has no reason to pull the popular aircraft from the skies, and it does not intend to issue new recommendations about the aircraft to customers. Its technical team joined American, Israeli and other aviation experts in the investigation led by Ethiopian authorities.
The U.S. Federal Aviation Administration said it expects Boeing will soon complete improvements to an automated anti-stall system suspected of contributing to the deadly crash of another new Boeing 737 Max 8 in October, and update training requirements and related flight crew manuals.
Safety experts have cautioned against drawing too many comparisons too soon with that Lion Air crash of the same model that killed 189 people in Indonesia.
The Ethiopian Airlines plane crashed in clear weather six minutes after taking off for Nairobi.
One witness told The Associated Press that he saw smoke coming from the plane's rear before it crashed in a rural field. "The plane rotated two times in the air, and it had some smoke coming from the back then, it hit the ground and exploded," farmer Tamrat Abera said.
It should take five days before any victims' remains are identified, Ethiopian Airlines spokesman Asrat Begashaw told the AP. The dead came from 35 countries and included dozens of humanitarian workers.
A pilot who saw the crash site minutes after the disaster told the AP the plane appeared to have "slid directly into the ground."
Capt. Solomon Gizaw was among the first people dispatched to find the crash site, which was discovered by Ethiopia's air force.
"There was nothing to see," he said. "It looked like the earth had swallowed the aircraft. … We were surprised!" He said it explained why rescue officials quickly sent bulldozers to begin digging out large pieces of the plane.
Investigators on Monday found the jetliner's two flight recorders at the crash site. An airline official, however, told the AP one recorder was partially damaged.
"The engine is here, the wreckage, the humans, the flesh and remains, still we are collecting," one investigator at the site, Amdey Fanta, said Tuesday.
Ethiopian Airlines, widely seen as Africa's best-managed airline, grounded its remaining four 737 Max 8s until further notice as "an extra safety precaution." The carrier had been using five of the planes and was awaiting delivery of 25 more.
Airlines in China and Indonesia, Aeromexico, Brazil's Gol Airlines, India's Jet Airways and others also have temporarily grounded their 737 Max 8s.
As the global team searched for answers, a woman stood near the crash site, wailing.
Kebebew Legess said she was the mother of a young Ethiopian Airlines crew member among the dead.
"She would have been 25 years old but God would not allow her," she wept. "My daughter, my little one."
___
Meseret reported from Addis Ababa.
___
Follow Africa news at https://twitter.com/AP_Africa
Elias Meseret And Yidnek Kirubel, The Associated Press
Military ombudsman demands independence now, accuses top brass of fighting oversight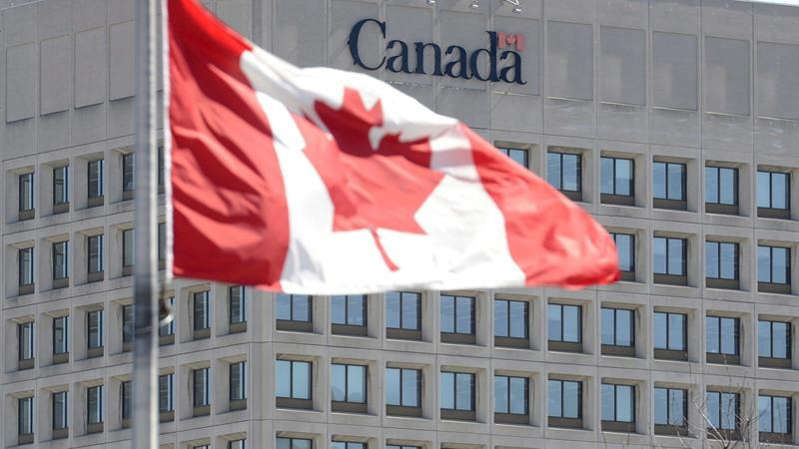 OTTAWA — Canada's military ombudsman is demanding the federal Liberal government immediately grant his office true independence and oversight powers over the Canadian Armed Forces.
Ombudsman Greg Lick says numerous scandals and crises over the past 30-plus years have resulted in calls for external oversight of Canada's military to protect troops and others.
That includes the current sexual misconduct scandal that is ripping through the senior ranks.
While governments and leaders within the Armed Forces and Defence Department have publicly agreed to such recommendations each time, Lick alleges such agreement has been a facade.
Lick says senior commanders and defence officials have in reality fought to protect their kingdoms from outside interference, while successive governments have looked away.
Lick, who is releasing a report today, says there have been enough studies and reviews and that if independent oversight isn't established now, service members will continue to suffer.
This report by The Canadian Press was first published June 22, 2021.
The Canadian Press
Cleanup underway in Quebec town after tornado that left one man dead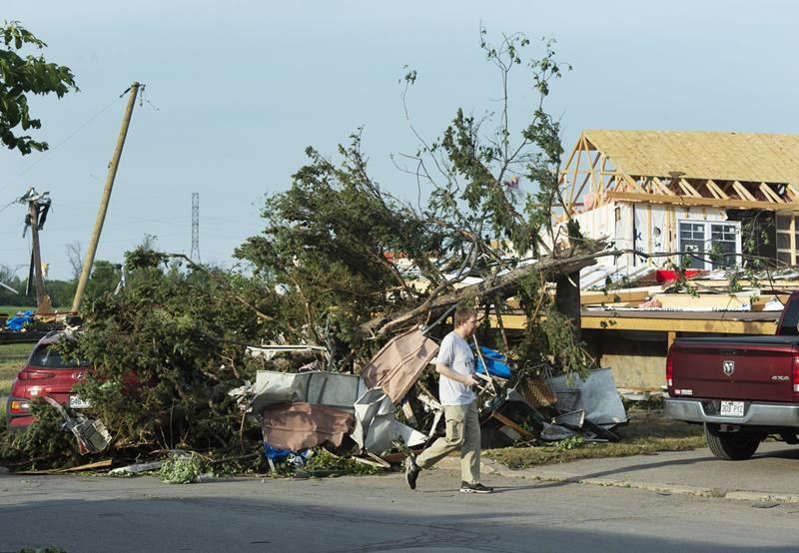 MASCOUCHE, Que. — A Quebec town just north of Montreal is cleaning up today in the aftermath of a tornado that tore through Monday afternoon.
A man died after trying to take shelter in his shed in Mascouche, Que., while two other people were injured when the tornado touched down at around 4 p.m.
Mayor Guillaume Tremblay says the city was caught off guard by the twister, but its emergency response plan was quickly put into action and worked well.
A spokesperson for the town says nearly 100 buildings were damaged by the tornado, and the Red Cross said between 50 and 100 people were being taken care of with offers of food, clothing and temporary shelter.
Environment Canada confirmed from videos and photos posted online that a tornado had occurred. It had issued severe thunderstorm watches for many areas of southern and central Quebec, due to high humidity and high temperatures.
The agency is expected to dispatch a specialist to the scene to examine the severity of the damage and get a better idea of the tornado's strength.
This report by The Canadian Press was first published June 22, 2021.
The Canadian Press