U.S. raises trade concerns with Canada over online-streaming bill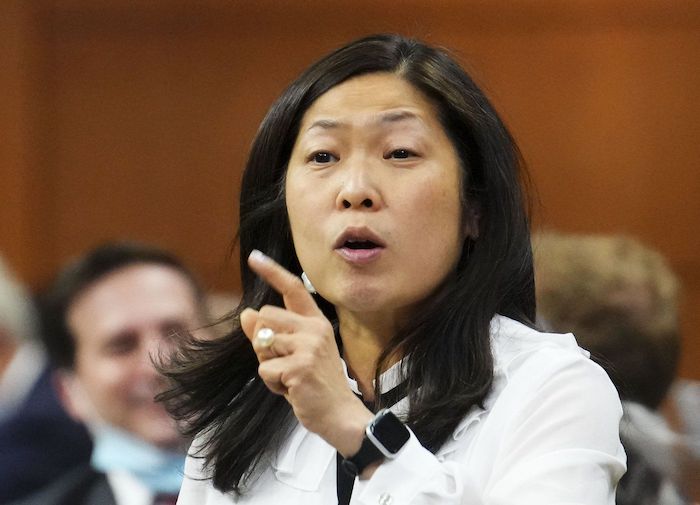 By Marie Woolf in Ottawa
Washington has raised concerns about the trade implications of Ottawa's online-streaming bill, prompting a legal expert to warn that Canada could face hundreds of millions of dollars of retaliatory tariffs if it becomes law.
U.S. Trade Representative Katherine Tai expressed disquiet about the proposed legislation, known as Bill C-11, during talks earlier this month with International Trade Minister Mary Ng at the Canada-United States-Mexico Agreement (CUSMA) Free Trade Commission ministerial meeting.
The online-streaming bill, which has passed the House of Commons and is now in the Senate, would force American-owned platforms, including YouTube, Netflix and Amazon's Prime Video, to promote Canadian TV, movies, videos or music, and help fund Canadian content.
Last month, federal Heritage Minister Pablo Rodriguez claimed the online-streaming bill, if passed, would generate at least $1 billion a year for Canada's creative sector, including Indigenous programs.
Ottawa's public record of the meeting on July 8 with Ng did not mention that her American counterpart raised concerns about the bill
But the U.S. government's record of the meeting says "Ambassador Tai expressed concern about … pending legislation in the Canadian Parliament that could impact digital streaming services."
Alice Hansen, a spokeswoman for Ng, said Wednesday: "Ambassador Tai raised Bill C-11, and Minister Ng reiterated that this bill does not institute discriminatory treatment and is in line with Canada's trade obligations."
Michael Geist, the University of Ottawa's Canada Research Chair in internet law, accused the Canadian government of ignoring the "trade risks" linked to its online-streaming bill.
"It is clear the U.S. is paying attention," Geist said.
"By raising concerns before the bill even passes, there is an unmistakable signal that Canada could face hundreds of millions of dollars of retaliatory tariffs as a consequence of legislation that already faces widespread opposition from Canadian digital-first creators," he said.
Toronto-based trade lawyer Lawrence Herman, founder of Herman and Associates, said though Washington is raising concerns about the bill's effect on American firms and applying pressure on Ottawa, the U.S. is "a long way from retaliation."
"As the American government generally does, they will threaten all kinds of retaliatory measures," he said. "I don't think they would have a strong case unless they can show that the policies are discriminatory or targeted.
"In Canada's case, they want streaming services to pay their fair share for access to the Canadian market. My assessment is (the bill) is not discriminatory."
Bill C-11 has been sharply opposed by digital-first creators and Conservative MPs who claim it would allow a future government to regulate people posting videos on YouTube — a charge the government denies.
YouTube, in its submission to the Commons heritage committee, argued the bill would impose international trade barriers to the "exchange of cultural exports" on digital platforms, including by Canadian creators, and set a "harmful" global precedent.
The government this month launched a consultation on the development of a model digital trade agreement.
It said such a model agreement would help Canada address emerging technology issues and build on existing free trade agreements, including CUSMA, the North American free trade agreement known as USMCA on the other side of the border.
Digital issues are also on the table in ongoing talks with the U.K. on a free-trade deal.
The Office of the U.S. Trade Representative had not yet responded to a request for comment on Wednesday.
This report by The Canadian Press was first published July 28, 2022.
Vancouver gas prices pass $2.39, breaking North American record: analyst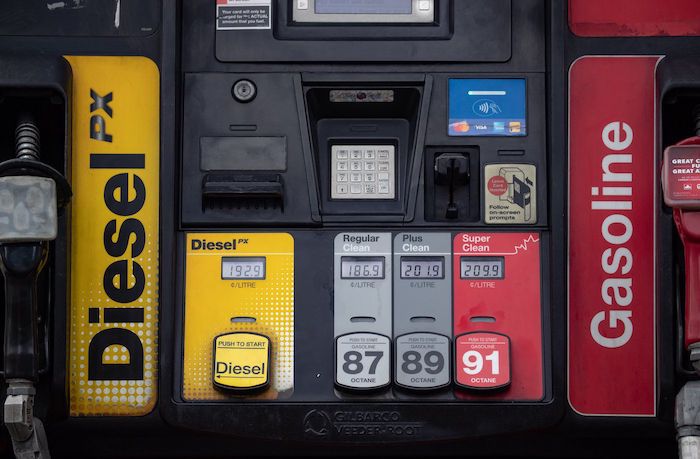 Vancouver – Gas prices in Vancouver hit a new high of more than $2.39 a litre at some stations Thursday, blowing past the previous peak set this summer.
One gas analyst said that's a new all-time record for North America, and expects prices to continue to rise this week.
Dan McTeague, president of Canadians for Affordable Energy, said prices passed the previous record of nearly $2.37 a litre, set in Vancouver in June, due to the temporary shutdown of refineries in the U.S. Pacific Northwest and California.
McTeague said prices will likely rise again then drop fairly quickly once the supply issues are resolved.
"I don't see the all-clear light at the end of the tunnel just yet. It's going to happen and when it does it will be a dramatic drop, probably about 20 cents a litre, not in one fell swoop but very close to that over two or three days," he said.
Gas prices jumped overnight across Canada by almost 20 cents in some places.
McTeague said no one could have predicted gas prices increasing at the speed they have over the past several days.
"The bottom line is that there's not enough supply out there and however we got here, we're going to have to spend a bit more time trying to figure this out because this is the kind of things that bring economies to a standstill," he said.
According to the CAA's price tracker, gas is up nationally by just over three cents on average at $1.58 per litre, with some provinces seeing higher jumps than others.
The CAA says the average gas price across Vancouver was $2.32 on Thursday.
This report by The Canadian Press was first published Sept. 29, 2022.
Alberta government adds $750 million to health-care system in agreement with doctors
The United Conservative Party government says it will spend another $750 million on health care as part of an agreement with the Alberta Medical Association.
It said the deal announced Thursday is to guarantee that all physicians receive an average rate increase of between four and 5.25 per cent over the next three years.
The $750 million is to be used for recruitment and retention programs, rural and remote programming and expanding capacity across the system.
Health Minister Jason Copping said urgent action is needed to stabilize the health-care system that has been under increased pressure during the COVID-19 pandemic.
"There is no quick fix, there is no easy fix," Copping said at a news conference in Red Deer, Alta.
There have been concerns over how sustainable the health-care system will be as a "bad flu season" approaches.
Copping said Alberta Health Services is working to increase its capacity to prepare for the potential of increased hospitalizations.
Dr. Vesta Michelle Warren, president of the Alberta Medical Association, said it's important to build trust and maintain relationships between doctors and the government.
"Trust is something that is easily broken and hard to rebuild," Warren said at the news conference. "It's the actions going ahead into the future that really is going to be building that trust."
Copping said the government's relationship with the association has improved over the past year.
The agreement comes as the United Conservative Party prepares to choose a new leader and premier on Oct. 6 to replace Jason Kenney. The new leader will face a provincial election in the spring.
Warren said it doesn't matter who the next premier is.
"Health care is health care and patients need that care no matter who is running the boat," said Warren. "Stability is necessary to begin rebuilding and healing and making change. Introduction of chaos is not helpful."
The association filed a lawsuit in April 2020 accusing the government of breaching collective bargaining rights and negotiating in bad faith after it unilaterally tore up a master agreement with doctors and tried to make changes to how they are compensated for their services.
The 11,000 physicians represented by the association refused to ratify a tentative deal in March of 2021, citing distrust of the government as a key factor.
Warren said the lawsuit will remain in place until legislation that allowed the province to rip up the contract is rescinded by the government.
Just over 70 per cent of the physicians who voted were in favour of the agreement, which will be in place until March 2026.
This report by The Canadian Press was first published Sept. 29, 2022.
— By Angela Amato in Edmonton with files from Dean Bennett