Twitter responds to Musk's claims, calls them 'excuses'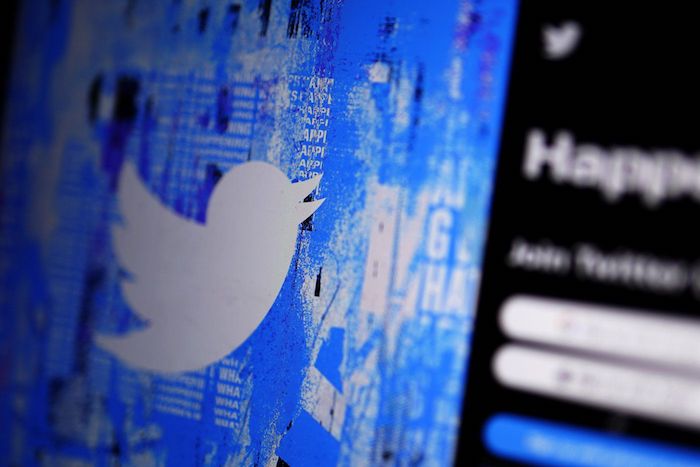 By Barbara Ortutay in San Francisco
SAN FRANCISCO (AP) — Twitter denied in a court filing that it had deprived its would-be acquirer, billionaire and Tesla CEO Elon Musk, of necessary information or misrepresented details about its business. Musk originally made those charges to justify his attempt to back out of a $44 billion deal to buy the social platform, which he later claimed was infested with much larger numbers of "spam bots" and fake accounts than Twitter had disclosed.
That fate of that acquisition, which Musk agreed to without taking the time to examine the details of Twitter's business, now rests with a Delaware court where Twitter sued to force Musk to complete the deal. The case is scheduled to go to trial on October 17.
The court's decision could ultimately determine the future of a social platform used daily by 238 million people around the globe — a small audience by the standards of Facebook and other major platforms, but one that include political leaders, major entertainers and experts on a variety of subjects. Until January 2021, it was also home to the then-U.S. president, Donald Trump.
In an unexpected twist, Twitter was able to file its response to Musk before Musk's own counterclaims have surfaced in public. A judge ruled on Wednesday that Musk's counterclaim will be made public by Friday.
Parts of Musk's counterclaim, however, was included in Twitter's response. These include accusing the company of fraud and "delay tactics" and only providing Musk "sanitized, incomplete information" in answer to his questions about spam accounts and other company metrics. While Twitter has claimed that Musk is inventing reasons to get out of buying the company, Musk's lawyers say that Twitter is the one holding back the deal by "dragging its feet" and providing insufficient data to the billionaire's requests.
In a reply filed Thursday in Delaware Chancery Court, Twitter calls Musk's reasoning "a story, imagined in an effort to escape a merger agreement that Musk no longer found attractive."
"The Counterclaims are a made-for-litigation tale that is contradicted by the evidence and common sense," Twitter's response says. "Musk invents representations Twitter never made and then tries to wield, selectively, the extensive confidential data Twitter provided him to conjure a breach of those purported representations."
At the same time, the response says, Musk also accused Twitter of breaching their agreement by "stonewalling" his information requests.
Representatives for Musk did not immediately return a message for comment Thursday, although Musk briefly talked about Twitter at Tesla's annual shareholders meeting Thursday.
He told an audience at Tesla's factory near Austin, Texas, that Twitter fit into the grand vision for his holding company. He said that since he uses Twitter a lot, with more than 100 million followers, he knows what to do with it.
"I do understand the product quite well," he said. "So I think I've got a good sense of where to point the engineering team at Twitter to make it radically better," he said.
Attorneys for Musk had wanted to file a public version of their answer and counterclaims in Delaware court Wednesday. But Twitter attorneys complained that they needed more time to review and potentially redact Musk's sealed filing, saying it refers "extensively" to internal Twitter information and data given to Musk.
Musk, the world's richest man, agreed in April to buy Twitter and take it private, offering $54.20 a share and vowing to loosen the company's policing of content and to root out fake accounts. Among other things, Musk said he would restore Trump — who was banned from Twitter following the January 6, 2021, riots at the U.S. Capitol — to the platform.
But Musk said in July that he wanted to back out of the deal, prompting Twitter to file a lawsuit to hold him to the "seller-friendly" agreement.
Musk says Twitter has failed to provide him enough information about the number of fake accounts on its service. Twitter argues that Musk, CEO of electric car maker and solar energy company Tesla Inc., is deliberately trying to tank the deal because market conditions have deteriorated and the acquisition no longer serves his interests.
Either Musk or Twitter would be entitled to a $1 billion breakup fee if the other party is found responsible for the agreement failing. Twitter wants more, however, and is seeking a court order of "specific performance" directing Musk to follow through with the deal.
___
Associated Press Writer Randall Chase contributed to this story from Dover, Delaware.
The return of Zellers: Hudson's Bay to resurrect Canadian discount retail chain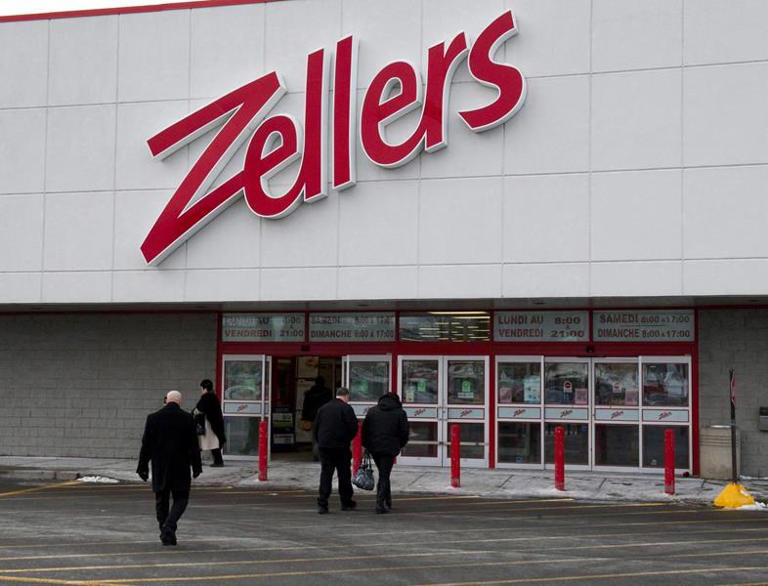 Canadian department store Zellers hopes to make a comeback next year, a decade after the discount chain shuttered most of its locations.
Hudson's Bay Co. said Zellers will debut a new e-commerce website and expand its brick-and-mortar footprint within select Hudson's Bay department stores across the country in early 2023.
The company said the relaunched Zellers will offer "a digital-first shopping journey that taps into the nostalgia of the brand."
The return of Zellers comes as soaring inflation drives consumers to discount retailers in search of lower prices and fierce competition from existing stores like Walmart and Dollarama.
It also comes amid an ongoing lawsuit over a Quebec family's use of the Zellers brand.
The Moniz family is behind various recent trademark applications and corporate registries, including Zellers Inc., Zellers Convenience Store Inc. and Zellers Restaurant Inc.
In a statement of claim filed last fall, HBC accused the Moniz family of trademark infringement, depreciation of goodwill and so-called passing off — the deceptive marketing or misrepresentation of goods.
The Zellers department store was founded in 1931 and acquired by HBC in 1978.
It operated as the discount division of its flagship Hudson's Bay department stores, with the slogan "Where the lowest price is the law."
The store hit its peak of about 350 locations in the late 1990s before losing ground to big box competitors such as Walmart.
In 2011, HBC announced plans to sell the majority of its remaining Zellers leases to Target Corp., closing most stores by 2013.
The retailer kept a handful of Zellers locations open as liquidation outlets until 2020.
The company recently launched pop-up Zellers shops inside Hudson's Bay department stores in Burlington, Ont., and in Anjou, Que.
This report by The Canadian Press was first published Aug. 17, 2022.
Brett Bundale, The Canadian Press
Inflation "slows" to 7.6 per cent in July, Statistics Canada says
Ottawa – Canada's year-over-year inflation rate slowed to 7.6 per cent in July, with the deceleration largely driven by a decline in gas prices.
The inflation rate hit a nearly 40-year-high of 8.1 per cent in June, but economists were widely expecting inflation to have since slowed.
In its latest consumer price index report, Statistics Canada said the rise in prices in July was the smallest monthly gains since December 2021.
It also marks the first decline in year-over-year inflation since June 2020.
The federal agency said gas prices rose 35.6 per cent year-over-year in July, compared with 54.6 per cent in June.
"Ongoing concerns related to a slowing global economy, as well as increased COVID-19 pandemic public health restrictions in China and slowing demand for gasoline in the United States led to lower worldwide demand for crude oil, putting downward pressure on prices at the pump," the report said.
But while gas prices declined, food prices at grocery stores rose at the fastest pace since August 1981, with prices up by 9.9 per cent on a year-over-year basis compared with 9.4 per cent the previous month.
Bakery goods are up 13.6 per cent since last year amid higher input costs as the Russian invasion of Ukraine continues to put upward pressure on wheat prices. The prices of other food products also rose faster, including eggs, which are up 15.8 per cent, and fresh fruit, up 11.7 per cent since last year.
As mortgage costs increase with higher interest rates, the report notes rent prices are accelerating, rising faster in July than the previous month.
With more Canadians travelling during the busy summer season, airfares rose by around 25 per cent in July compared with the previous month. Traveller accommodation prices rose by nearly 50 per cent since a year ago, with the largest price increases in Ontario.
As countries around the world struggle with skyrocketing prices, there are some signs inflation is beginning to ease, with the U.S. seeing its inflation rate decline in July as well.
Still, inflation is well above the Bank of Canada's two per cent target.
The central bank is watching the latest reading of inflation as it gears up to make its next key interest rate on Sept. 7, when it's expected to raise borrowing rates again.
This report by The Canadian Press was first published Aug. 16, 2022.