Trudeau uses pandemic-plagued supply chains in free trade pitch to ASEAN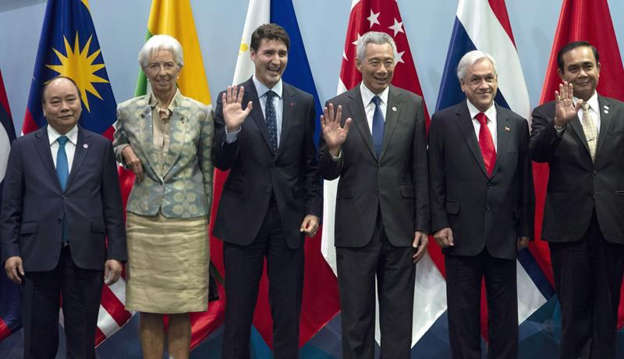 OTTAWA — Prime Minister Justin Trudeau used the spectre of gnarled global supply chains in a bid Sunday to a bloc of Southeast Asian nations to win them over on a free trade deal.
Trudeau has long sought a trade deal with the 10-nation bloc, which includes the Philippines, Indonesia, Brunei, Singapore, Malaysia, Thailand, Vietnam, Laos, Cambodia and Burma.
He told a virtual business summit organized by the Association of Southeast Asian Nations that a free trade agreement with Canada would be a "win-win" for all sides, particularly coming out of the pandemic.
Speaking in a pre-recorded message, Trudeau argued that an agreement with ASEAN would help companies and entrepreneurs build connections and business relationships around the world.
He also said a pact would give investors more confidence to invest in international markets, and protect supply chains from the uncertainties brought by COVID-19.
Trade bottlenecks across the globe have been slower to recover than consumer demand for goods, and slowed further by ongoing COVID-19 outbreaks and public health measures.
All this affects inventories of in-demand consumer products or the delivery of parts needed to build things like cars, and pushes up transportation costs that get passed on to consumers, which is reflected in higher inflation rates.
"As we finish the fight against COVID-19, deepening our ties with ASEAN economies and diversifying trade across the Asia-Pacific will play a crucial role in our recovery," Trudeau said in his address.
"My friends, a strong Canada-ASEAN relationship is a clear win-win for all of our businesses and all of our people."
The economies of the 10-nation bloc as a group represent Canada's sixth largest trading partner, but the country already has access to four ASEAN members — Brunei, Malaysia, Singapore and Vietnam — through a Pacific Rim trade pact known as the Comprehensive and Progressive Agreement for Trans-Pacific Partnership (CPTPP).
The Liberals' election platform promised a new hub to help businesses take advantage of opportunities under CPTPP, and a new Asia-Pacific strategy aimed at deepening ties in the region, including new trade deals.
A preliminary analysis by ASEAN and the federal government on the merits of a free trade deal estimated Canadian exports of goods and services to the bloc could go up by 13.3 per cent, valued at US$2.67 billion
In his address, Trudeau said both sides must also ensure women, Indigenous people, LGBTQ entrepreneurs, visible minorities and other under-represented business owners get involved in and benefit from trade.
This report by The Canadian Press was first published Oct. 24, 2021.
The Canadian Press
Boy killed in Brampton fire called 911 to report that he was trapped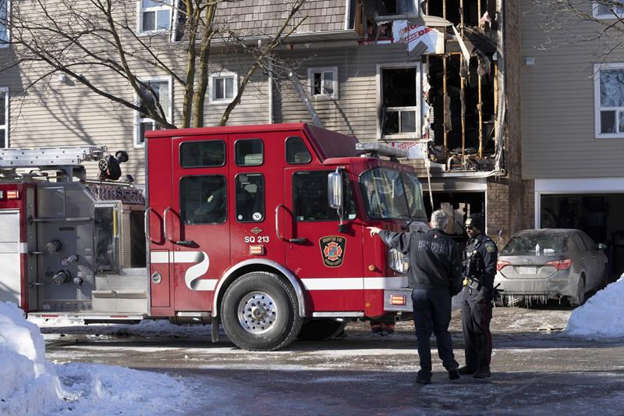 BRAMPTON, Ont. — The mayor of Brampton, Ont., says one of the three boys killed in a house fire Thursday called 911 to report the blaze, but firefighters couldn't get there in time to save the children.
Patrick Brown says the boy told the emergency dispatcher that he was stuck in the house.
Brown says it only took six minutes for fire trucks to reach the burning house, but by then, the home was fully engulfed in flames.
The boys, who have not been publicly named, but who were aged nine, 12, and 15, died after being taken to hospital.
The local fire department and Office of the Fire Marshal are investigating.
Peel Police Const. Akhil Mooken said Thursday that a mother left her home that morning to drop a younger child off at school, and returned to find the house engulfed in flames.
It's one of five fatal fires across Ontario that have together claimed 15 lives so far this month.
The Office of the Fire Marshal, which is tasked with investigating such fires in the province, said the numbers of both fatal fires and deaths have dipped compared to January of last year, but there are significantly more deaths than in January 2020.
This report by The Canadian Press was first published Jan. 21, 2022.
The Canadian Press
Alberta RCMP investigating after child found wandering on highway near St. Paul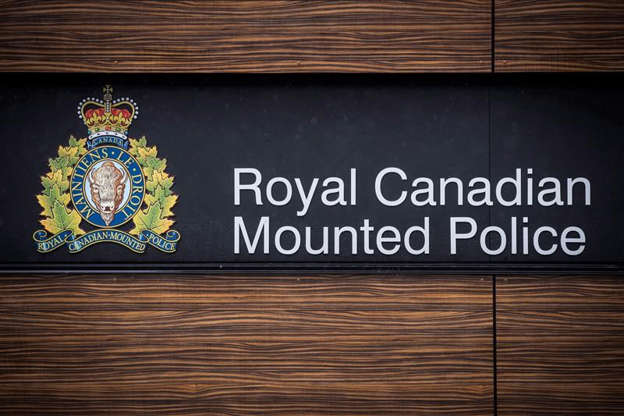 ST. PAUL, ALBERTA — Alberta RCMP say they are investigating after a child was found wandering on a highway near a town northeast of Edmonton earlier this week.
Police in St. Paul say in a news release that they received a report about the child at about 9:30 a.m. Tuesday.
They say a concerned motorist found the child on Highway 881 near Township Road 582 and brought the child to the RCMP detachment.
Police say they have started an investigation and are looking for dashcam footage from the area on Tuesday morning.
Earlier this week, St. Paul Education issued a statement on its website saying it was investigating after kindergarten student remained on a bus after it was returned to the driver's yard following morning drop off.
They say the child left the bus and found their way to a road in a rural area, where a concerned citizen intervened and took the child to the RCMP.
"Drivers are trained to do a mandatory walk through of their bus to ensure it is empty before leaving it," said the statement from board chairwoman Heather Starosielski and Glen Brodziak, superintendent of schools. "Our initial review indicates this was not done."
They said the driver has been removed from his duties pending an investigation.
The statement said schools also typically call home to confirm any student absences.
"Our normal procedure is for schools to start to make in-person phone calls at 8:45 a.m. each day beginning with the youngest children first," it said. "The delay in noting the absence was in part due to the large number of absences that day in the school as a result of several buses not running due to varying road conditions."
The statement said the school division is reviewing its transportation practices as well as its student absence reporting process.
"We will also fully co-operate should there be an RCMP investigation," it added.
They said they are thankful for the safe return of the child and the quick response from the concerned citizen.
Environment Canada shows the temperatures in the area hovered around -24 C on Tuesday.
This report by The Canadian Press was first published Jan. 21, 2022.
The Canadian Press