Tribunal orders feds to postpone contract in $60B warship project
OTTAWA — The -billion effort to build new warships for Canada's navy is facing another delay after a trade tribunal ordered the federal government to postpone a final contract for the vessels' design.
The federal government announced last month that U.S. defence giant Lockheed Martin beat out two rivals in the long and extremely sensitive competition to design replacements for the navy's frigates and destroyers.
Lockheed's design was based on a brand-new class of frigates for the British navy called the Type 26. The company is now negotiating a final contract with the government and Halifax-based Irving Shipbuilding, which will build the ships.
But one of the other two bidders, Alion Science and Technology of Virginia, has asked the Canadian International Trade Tribunal and the Federal Court to quash the government's decision.
It says Lockheed's design did not meet the navy's stated requirements and should have been disqualified. Two of those requirements related to the ship's speed, Alion alleged, while the third related to the number of crew berths
Late Tuesday, the tribunal released a one-page statement ordering the government to "postpone the awarding of any contract … until the Tribunal determines the validity of the herein complaint."
Alion has argued that the rules of the competition required the federal procurement department and Irving, which helped evaluate the bids, to reject Lockheed's bid because of its non-compliance. Instead, they selected it as the preferred design.
The company also maintains that its own proposed design, which is based on a Dutch frigate, met the navy's requirements. It has said that it has received no information about why Lockheed's bid was selected over its own, despite requests for answers.
Lockheed Martin and Public Services and Procurement Canada declined to comment because the matter is before the tribunal and federal court. The third company in the competition, Spanish firm Navantia, has remained largely silent on Lockheed's successful bid.
The government is planning to build 15 new warships starting in the next three or four years, which will replace Canada's aging Halifax-class frigates and retired Iroquois-class destroyers. They're to be the navy's backbone for most of the century.
The bid by Lockheed, which also builds the F-35 stealth fighter and other military equipment, was contentious from the moment the design competition was launched in October 2016.
The federal government had originally said it wanted a "mature design" for its new warship fleet, which was widely interpreted as meaning a vessel that has already been built and used by another navy.
But the first Type 26 frigates are only now being built by the British government and the design has not yet been tested in full operation.
There were also complaints from industry that the deck was stacked in the Type 26's favour because of Irving's connections with British shipbuilder BAE, which originally designed the Type 26 and partnered with Lockheed to offer the ship to Canada.
Irving also worked with BAE in 2016 on an ultimately unsuccessful bid to maintain the Canadian navy's new Arctic patrol vessels and supply ships.
Irving and the federal government have repeatedly rejected such complaints, saying they conducted numerous consultations with industry and used a variety of firewalls and safeguards to ensure the choice was completely fair.
But industry insiders had long warned that Lockheed's selection as the top bidder, combined with numerous changes to the requirements and competition terms after it was launched — including a number of deadline extensions — would spark lawsuits.
Government officials acknowledged last month the threat of legal action, which has become a favourite tactic for companies that lose defence contracts, but expressed confidence that they would be able to defend against such an attack.
— Follow @leeberthiaume on Twitter.
Lee Berthiaume, The Canadian Press
Canada's Forestry Sector is World-Class. Here's Proof.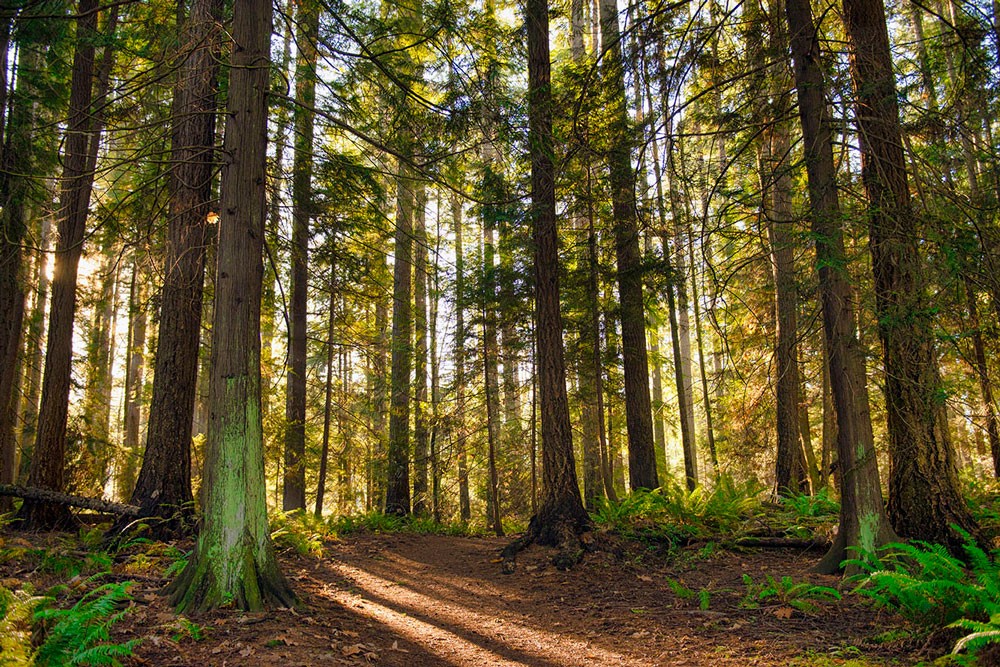 Most Canadians already understand that Canada's forest industry is world-class. Compared to most other nations with the largest forest industries, we go above and beyond the standard call to reduce the environmental impacts associated with harvesting trees.
Home to about a third of the boreal forest found globally, Canada currently has several sustainable initiatives in place to make sure our forested lands regenerate accordingly. Through continued research and development, these initiatives are ever-evolving to further advance Canada's global leadership in sustainable forest management practices.
Here are several facts showing just how Canada's forest sector is world-class, which should be excellent examples for other nations looking to up their game on sustainable forestry practices in the pursuit of a healthier global environment.
12 Facts on Sustainable Forestry Practices in Canada
#1 – Canada has one of the lowest deforestation rates in the world, with just 0.01% of total deforestation in 2018 – much lower than that seen in the Amazon.
#2 – Canada's boreal wetland habitats are well protected. In Ontario and Quebec, for example, at least 50% of the wetland-rich northern boreal regions are protected by the provincial government.
#3 – Canada's forestry sector is investing heavily into reforestation efforts, planting roughly 600 million new trees annually.
#4 – Canada's forestry sector has reduced its greenhouse gas (GHG) emissions substantially; From 2007 to 2017, the industry dropped energy use by 24% and total fossil GHG emissions by 40%.
#5 – Canadian law requires any disturbed forests by industry must be 100% reclaimed.
#6 – Canada's forestry sector has committed to help remove 30 megatonnes of CO2 per year by 2030, a substantial amount that will contribute to improving our country's emissions profile considerably.
#7 – More than 440 million seedlings were planted across Canada in 2018.
#8 – As of 2016, around 200 million of Canada's 348 million hectares of forests had a long-term forest management plan.
#9 – Today, roughly half of Canada's forests are certified to third-party standards of sustainable forest management.
#10 – Canada's boreal forest is largely undisturbed, with 80% of it being relatively untouched and free of industrial disturbance.
#11 – Since 1990, less than 0.5% of Canada's forested lands have been converted to a non-forest land use.
#12 – Canada will be the first nation in the world to launch a satellite that will specifically monitor wildfires – nothing else.
Sources: Natural Resources Canada, Forest Products Association of Canada
Canada is a Leader in Sustainable Forestry – We Should Be Proud!
The evidence is in, and it's clear that Canada is a global leader in sustainable forestry practices. Learn more about why this matters by joining our conversations on Facebook, Twitter, and Instagram today – hope to see you there!
Ethics prof at one of Canada's oldest universities on temporary paid leave for stance against forced vaccinations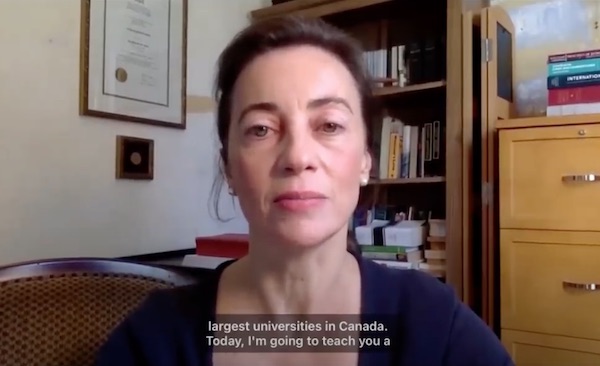 Huron University in London, Ontario, was incorporated way back in 1863 as one of the founding colleges of Western University.  Western is one of the largest universities in Canada.
On the University's website under academic objectives, Huron University strongly encourages "critical thinking through excellent teaching and research".  But it appears critical thinking may have landed a university ethics professor in a career ending dilemma. Dr. Julie Ponesse has been teaching Ethics at Huron for 20 years.  Dr. Ponesse says the University of Western Ontario has barred her from campus and put her on temporary paid leave for taking an ethical stance against the University's vaccine policy.
Here is the first measure of that policy as highlighted on the University website.
Mandatory Vaccination on Campus: Huron and its affiliate partners are implementing a vaccination policy which will require proof of vaccination or have an exemption in order to come on campus, including living in residence. Those with an exemption must be tested for COVID-19 twice weekly. There is no testing option for those who choose not to be vaccinated. Those without proof of vaccination or an exemption will not be permitted on campus.
Professor Ponesse says just a few days before the school year began, she was mandated by her employers to take the vaccine immediately.  As an Ethics educator she decided it was her job to teach her students it's ethically wrong to force people to take a vaccine.  Instead of lining up for the jab, Dr. Ponesse went to her office and recorded a video which has now been seen across Canada tens of thousands of times.  At the end of the video a statement appears indicating Professor Julie Ponesse was dismissed by her employers on September 7.
The video is being shared and commented on by Canadians from coast to coast, in various social media platforms.  It's a fascinating discussion on ethics in a terribly confusing and controversial time, by an experienced ethics professor who has courageously put her ethics ahead of her career.

The video has been taken down by both Facebook and Twitter for statements Ponesse makes about the effectiveness of vaccines.  This video was reloaded to Facebook.  Supporters of Dr. Ponesse have also posted it to Instagram.  We've posted two links in case one is taken down yet again.