Trial begins for Alberta pastor accused of violating COVID-19 health orders
EDMONTON — An inspector with Alberta Health Services says she observed multiple risky behaviours at an Edmonton-area church led by a pastor accused of not following public-health orders.
Janine Hanrahan testified today at the start of a trial for James Coates of GraceLife Church.
Coates faces one charge of violating the Public Health Act.
The pastor spent a month in the Edmonton Remand Centre for violating a bail condition not to hold church services that officials have said ignored measures on capacity limits, physical distancing and masking.
He was released March 22 after pleading guilty and was fined $1,500.
Hanrahan testified that Alberta Health Services kept receiving complaints from the public, and she went in for her first inspection at the church in Stony Plain, Alta., in July 2020.
She said that on three separate inspections, dozens of congregants were inside the building without masks and were within less than two-metres of one another.
Hanrahan said during one inspection, she heard the pastor telling an RCMP officer that Alberta's chief medical officer was a dictator and Premier Jason Kenney was hiding behind her.
The trial in Edmonton provincial court is expected to last three to four days.
This report by The Canadian Press was first published May 3, 2021.
The Canadian Press
Canada may find it challenging to reach herd immunity from COVID-19, experts say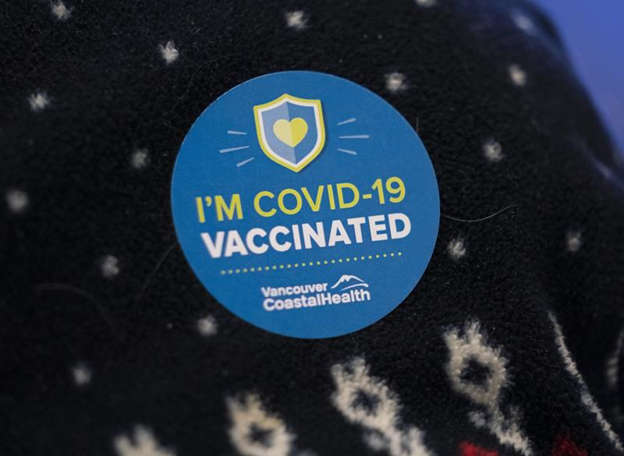 Herd immunity may not be reached in Canada but a return to life similar to that before COVID-19 is possible through immunization, experts say.
Such immunity is achieved when enough people are immune to a virus, either through vaccinations or natural infections or a combination of both.
Prof. Paul Tupper of Simon Fraser University's mathematics department said herd immunity is unlikely to happen with COVID-19 for a few reasons.
The virus is being transmitted worldwide, which means it is reintroduced in different places across borders and immunity through vaccination and infection doesn't last permanently. The vaccines don't seem to be completely effective against some of the new variants, he said.
"So, I think what is more likely to happen is that we end up in a situation like we have with seasonal flu," Tupper said.
"We have to live with the flu, and I think something similar is going to happen with COVID."
The level of immunity among the population also changes with the variants, especially the more transmissible strains, he said.
Sarah Otto, a University of British Columbia professor, said the disease's reproductive rate is hard to pinpoint, which makes it difficult to establish a herd immunity target. Otto is an expert on the mathematical models of pandemic growth and control in the university's zoology department.
The reproductive rate is the number of additional people infected by a single person with COVID-19, which has also changed because of the variants, she said.
Canada might also fall short of herd immunity because people can still get infected after vaccination, even if they are less likely to develop symptoms, she said.
"We don't yet know how effective vaccines are at reducing transmission from person to person and that matters a lot," Otto said.
Vaccinated people are getting fewer infections but those who do can still suffer severe symptoms, she said
"Before the pandemic, we didn't have working vaccines for coronaviruses, so we don't know exactly what the outcomes are going to be. It's very unusual to have a disease with such wildly differing outcomes, with asymptomatic individuals and severely affected long haulers. How are vaccines going to change that mix? We don't really know why the severe cases are so severe."
Tupper said public health guidelines will change as more people get vaccinated.
"But the goal of eradicating COVID just does not appear to be realistic."
Dr. Isaac Bogoch, an infectious disease specialist at the University of Toronto, said vaccines can significantly reduce transmission rates, regardless of whether Canada reaches herd immunity.
"Some communities might have no transmission while other communities, even within the same province, might have some low levels of transmission and it's all based on vaccine status," he said.
"But regardless, we will achieve very, very low rates of transmission in our communities because of vaccination."
Community level immunity is when a virus is not completely eliminated, he said.
"There may be some transmission of COVID-19 but sporadically with small outbreaks or with low levels of transmission, while most people are largely unaffected due to widespread vaccination."
It had been suggested that herd immunity could be reached when about 70 per cent of the population is vaccinated, but now researchers don't know what level of protection is required because of the variants.
Otto said there are more questions than answers at this point.
"With every partial answer we get two or three more questions. These are hard and tricky issues and I wish we were less uncertain, but that is the truth of the matter."
This report by The Canadian Press was first published May 6, 2021.
Hina Alam, The Canadian Press
G7 transport ministers want 'common platform' to recognize travellers' vaccine status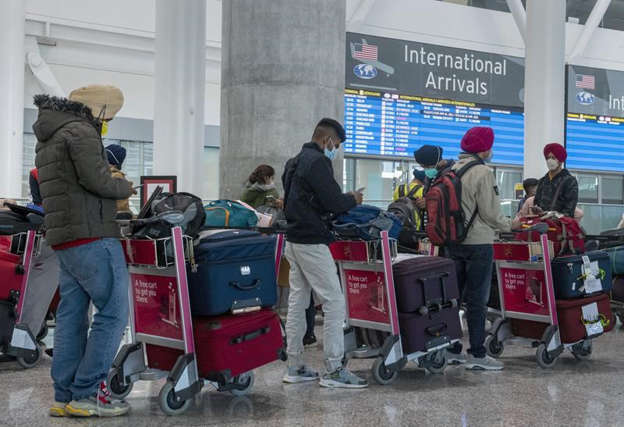 OTTAWA — G7 countries have agreed that resuming international travel once the pandemic recedes will require a co-ordinated approach to COVID-19 testing and recognizing whether passengers have been vaccinated, Transport Minister Omar Alghabra said Wednesday.
"We have committed to working on a common set of principles to guide the resumption of international travel when it's safe to do so," Alghabra said in a statement following his virtual participation in the G7 transport ministers' meeting.
"At the centre of this effort must be a co-ordinated approach for testing and a common platform for recognizing the vaccinated status of travellers," Alghabra said.
"As we work to build back better, the establishment of a system that will protect our privacy and personal information, and that will be accessible, fair, and equitable is imperative," he continued in the statement.
"We must apply lessons learned from innovative technologies to identify long-term, sustainable solutions and expand upon them globally."
Alghabra said the transport ministers of G7 countries have a leading role to play in advancing a new global framework for international travel that will be key to safely resuming the free movement of both people and goods around the world.
The G7 includes the United Kingdom, the United States, Canada, France, Germany, Italy, Japan, along with the European Union.
Immigration Minister Marco Mendicino said his department is involved in discussions with the World Health Organization and the International Civil Aviation Organization around setting a universal standard to promote the safe travel of those who have been vaccinated.
Speaking to a virtual news conference Wednesday, Mendicino said the government is working to put in place a system to recognize people who have been vaccinated.
"We're continuing to work towards a world in which there will be a system in place to recognize passports," he said. "We are certainly advancing that work both domestically as well as abroad."
Prime Minister Justin Trudeau confirmed Tuesday that Canada may require international travellers to prove they were vaccinated against COVID-19 before they can enter the country.
Trudeau said the federal government hopes to align its policy on the issue with its international allies, but he also said Canada might require American visitors to prove they were vaccinated against COVID-19 before entering the country regardless of whether the United States will require Canadians to do so or not.
"Our responsibility is to do everything necessary to protect Canadians, and we are going to do that, even if there isn't automatically symmetry with other countries," Trudeau told a news conference.
Meanwhile, Foreign Affairs Minister Marc Garneau said he and his G7 counterparts discussed global issues that threaten to undermine democracy, freedoms and human rights.
Garneau said the G7 foreign ministers' meeting was an opportunity to breathe new life into some of Canada's priorities, including ending arbitrary detention in state-to-state relations.
Canada and a coalition of 57 other countries offered support in February for a new international declaration denouncing state-sponsored arbitrary detention of foreign nationals for political purposes.
"We're very, very pleased with the very strong support that we received from the G7," Garneau told a virtual news conference, saying that "global momentum continues to build" on the declaration.
China detained two Canadian citizens, Michael Kovrig and Michael Spavor, in December 2018, a few days after Meng Wanzhou, an executive of the Chinese tech company Huawei, was detained in Vancouver at the request of the United States.
Garneau said the G7 foreign ministers called on China to respect human rights and fundamental freedoms and expressed their deep concerns about the human rights violations and abuses in Xinjiang, Tibet and Hong Kong.
Garneau said the ministers also discussed the need to fight the growing problem of misinformation around the world.
The G7 foreign ministers' meeting, which took place in London is the first major in-person diplomatic gathering since the pandemic began. It is also the first gathering of G7 foreign ministers since 2019.
Garneau said the delegation from India didn't participate in face-to-face meetings after two of its members tested positive for COVID-19.
"I have been tested five times in the last two and a half days, so testing is extremely rigorous," Garneau said.
"We are essentially living within a bubble, very restricted in terms of movement, going from the hotel to the meetings and then returning."
He said he will go through the normal protocol for all returning Canadians when he returns home later Wednesday, including doing PCR COVID-19 tests before and after boarding his flight and staying in a quarantine hotel for three days.
This report by The Canadian Press was first published May 5, 2021.
——
This story was produced with the financial assistance of the Facebook and Canadian Press News Fellowship.
Maan Alhmidi, The Canadian Press