Trans Mountain pipeline construction is underway!
From the Province of Alberta
Trans Mountain expansion update: Minister Savage
Energy Minister Sonya Savage issued the following statement regarding the start of Alberta pipeline construction for the Trans Mountain expansion project:
"This is a positive step forward for Trans Mountain, our province and our country.
"When operational, this pipeline will result in billions of revenues, and construction activites will spur thousands of well-paying jobs for Canadians across the country.
"That's why it's crucial the project not be subject to any further delays between now and completion. And while completion is the one true measure of success, it's important to acknowledge milestones – like this – along the way.
"Perseverance has got us to this point. When others were criticizing our energy industry and the value of future pipelines, Albertans did not waver. That's why our government has been tireless in our advocacy for the Trans Mountain Pipeline expansion project and why we'll continue to engage the federal government to discuss Alberta's priorities and challenges.
"We will continue to fight. To fight for investment, to fight for jobs, to fight for more pipelines and to fight to continue to develop our natural resources in a responsible manner for the benefit of all Canadians.
"Albertans can be assured their government will continue to stand up for our energy industry."
Additional message from Jason Nixon, Minister of Environment and Parks:
"We're pleased to see progress on a vital job-creating project facilitated in part by Alberta Environment and Parks' efficient and effective permitting process. Alberta is a world leader in developing resources in an environmentally sound manner, and pipelines are the most efficient means of transporting those resources from the perspective of greenhouse gas emissions. I hope that movement on this project is a sign of even better things ahead for market access for Alberta oil and gas."
"With success comes challenge." Premier Smith to Alberta Municipalities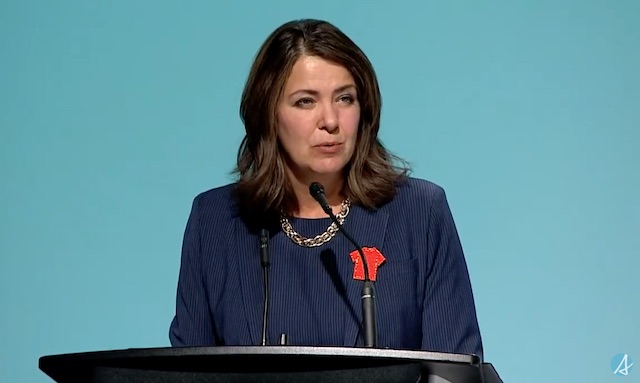 Premier Danielle Smith delivered a keynote address at the 2023 Alberta Municipalities Convention in Edmonton.
Running Reins Ranch in Red Deer County picks up $250,000 grant from province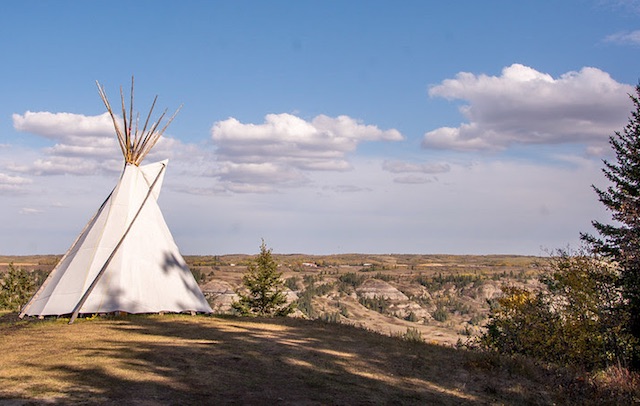 Running Reins Ranch partners with members of the local Indigenous community to set-up teepee accommodations and host regular cultural programming for guests.
Tourism investment fuels growth in rural Alberta
Alberta's government continues to support regional tourism opportunities across the province, generating jobs and new tourism destinations for locals and visitors alike.
Ahead of World Tourism Day 2023, Minister of Tourism and Sport Joseph Schow visited Running Reins Ranch to see first-hand how tourism investment grants are making a difference in the lives of Albertans.
"Alberta's government is proud to invest in growing visitor destinations like Running Reins Ranch that celebrate the richness and diversity of Alberta's rural destinations and provide a sustainable tourism experience for visitors to enjoy."
As part of the Tourism Investment Program, Running Reins Ranch received a $250,000 grant from Travel Alberta.
"Our investment will support the building of additional unique accommodations at the ranch that will triple their capacity, emphasize their year-round offerings and create five new full-time jobs. This investment in Running Reins Ranch is a perfect example of how Travel Alberta is driving tourism growth in rural communities across the province."
Running Reins is located east of Innisfail, offering cabin and teepee accommodations and a wide range of outdoor activities for visitors looking to combine the beauty of the Prairies with farm experiences for a one-of-a-kind getaway.
Right to Left: Minister of Tourism and Sport Joseph Schow, Owners of Running Reins Ranch Terry and Janice Scott, and team member Grace Finlan.
"This funding is a game-changer for us and our business. We are excited to bring our vision to life and provide visitors with unforgettable experiences while supporting the economic growth of the surrounding community."
Tourism is Alberta's No. 1 service export sector. In 2019, Alberta welcomed 34.6 million visitors, generating $10.1 billion in expenditures and supporting more than 80,000 full-time jobs. The Tourism Investment Program is Travel Alberta's commitment to investing $15 million annually with communities and operators to develop the province's tourism sector. Developing Alberta's rural and agri-tourism sector is an essential component of the government's efforts to grow Alberta's tourism economy to more than $20 billion by 2035.
Quick facts
In 2022-23, Travel Alberta funded 166 projects across 73 communities – about 75 per cent of the projects and 70 per cent of the funding were in smaller urban and rural areas of the province.
In December 2022, Alberta's government released its Economic Development in Rural Alberta Plan, with supporting initiatives that demonstrate the government's commitment to building healthy and prosperous communities across rural Alberta and Indigenous communities.