Tony Clement returns to Parliament from 'dark valley' following sexting scandal
OTTAWA — MP Tony Clement is breaking his social media silence for the first time since a sexting scandal forced him to out of the Conservative Party.
Clement made his first post to Instagram Wednesday since he resigned as a Conservative MP in November.
Wednesday's post includes a picture of him standing in the new House of Commons with a statement thanking his followers for getting him through the "dark valley" after the scandal broke.
In November Clement admitted he shared explicit images online with someone he believed to be a consenting female adult but who then turned around and demanded he pay 50,000 euros to prevent the images from going public.
He initially claimed it was a one-time lapse in judgement but when it became clear it wasn't, Conservative leader Andrew Scheer asked him to resign from the party caucus.
Clement now sits as an independent and says he is getting back to his duties as the MP for Parry Sound-Muskoka.
"I had a severe personal crisis and it manifested itself in the irrational behaviour that became apparent and for which I take full responsibility," Clement says on Instagram.
He also says he was "getting the counselling I needed and working on my family life" during his time away from office.
Earlier this year, two men in the Ivory Coast were arrested and charged with trying to blackmail Clement.
The RCMP is continuing to work with the Ivory Coast's cyber crimes unit.
—Follow @Dani_Edwards1 on Twitter
Danielle Edwards, The Canadian Press
In a "Staggering Precedent" Trudeau government dodging parliament with massive "inflation tax" on Canadians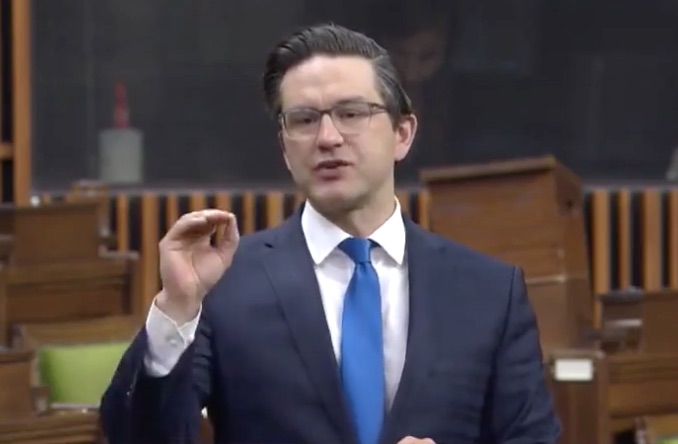 Federal Conservative Pierre Poilievre has released video from a recent Question of Privilege in the House of Commons where he explains how the Federal Liberal government has been dodging parliament to significantly raise taxes.
Instead of going further into debt or raising taxes to pay for a massive increase in government spending, the Trudeau government worked out a deal with the Central Bank.  Every week the Central Bank prints billions of dollars that go directly to government coffers.  Without a single vote and without consulting Parliament, the federal government is effectively raking in the largest tax increase in Canadian history.
By printing money at this unprecedented rate, the federal government is responsible for driving up Canada's inflation rate resulting in price hikes for virtually all goods and services.  Poilievre calls it an "inflation tax".
In this short video, Poilievre describes how the inflation tax hurts low and middle income Canadians, while increasing the value of assets owned by the richest Canadians.
New opinion surveys reveal overwhelming majority of Canadians support our Oil and Gas industry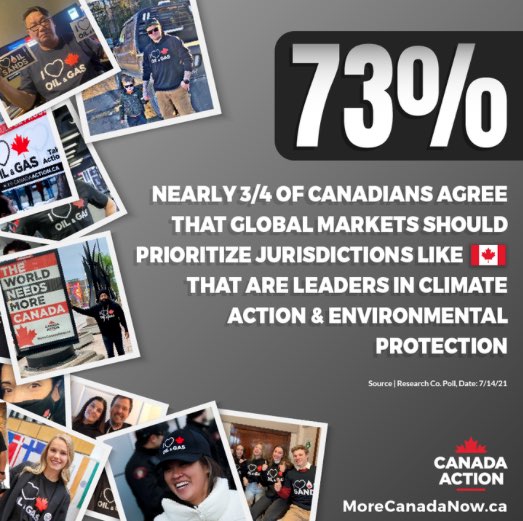 News Release from Canada Action
We are very excited to share some recent and encouraging polling results today. According to a July 2021 public opinion survey conducted by Research Co, new data shows that Canada's public perception of our responsible energy industry is very positive.
Here are some of the key findings:
Almost three in four (73 percent) Canadians polled agree Canada should be a preferred global supplier of energy because of its climate and environmental record.
Nearly seven in ten (69 percent) say they have personally benefited from the oil and gas sector.
70 percent agree that resource development could help alleviate systemic poverty within Indigenous communities.
Two thirds of Canadians (66 percent) support Canada's role as a global oil and gas supplier.
Almost three in four Canadians (73 percent) acknowledge Canada's prosperity is supported by the oil and gas sector and that Canadian oil and gas production helps fund important social programs like health care and education.
Referring to the fact 73 percent of Canadians polled also agreed it's essential First Nations be included in project development to establish long-term revenue sources for their communities, JP Gladu, acting Executive Director of Indigenous Resource Network, noted the following:
Taken collectively, this is all exceptional news for all of Canada's natural resource industries. Your support for our positive, fact based message about why the world needs more Canadian energy and resources is helping make a difference.
A Majority of Canadians 'Agree' that Canada Should be a Preferred Global Supplier of Energy: POLL