These are the three things you should expect in the federal Liberals' upcoming budget
An electric vehicle is charged in Ottawa on Wednesday, July 13, 2022. Ottawa is expected to make big investments in clean energy and technology in the upcoming budget as it tries to keep competitive in the transition toward a greener economy. THE CANADIAN PRESS/Sean Kilpatrick
By Nojoud Al Mallees in Ottawa
The federal Liberal government is expected to release its budget for the 2023-24 fiscal year on Tuesday.
Here's a look at three big things to expect:
Investments in the clean economy
Ottawa is expected to make big investments in clean energy and technology in the upcoming budget as it tries to keep competitive in the transition toward a greener economy.
Canada's main competitor is the United States, which decided last summer to invest nearly US$400 billion over ten years in the Inflation Reduction Act.
The law targets that investment in key areas tied to the clean economy: critical minerals, battery manufacturing, electric vehicles and renewable energy, including hydrogen.
As part of Canada's efforts to keep up, the government is expected to introduce new tax credits in the budget that would encourage the development of renewable energy sources such as wind and solar power.
Promises on affordability
The Liberals have sought to signal that more help is on the way for vulnerable Canadians who are struggling with the cost of living.
In a speech delivered in Oshawa, Ont. last Monday, Finance Minister Chrystia Freeland said the budget would include targeted inflation relief. But she warned the federal government won't have the capacity to compensate all Canadians for the rise in prices caused by global inflation.
The NDP has called on the federal government to extend the temporary boost to the GST rebate that was offered in the fall. When he was recently asked about the potential move, Prime Minister Justin Trudeau would not say if it was in the cards.
NDP Leader Jagmeet Singh has also called for federal funding for school lunches.
Following a U.S. decision to target hidden and unexpected consumer fees, the government intends to include its own crackdown on "junk fees" in the budget.
Big health-care spending
Last month, the federal government offered provinces and territories nearly $200 billion in funding for health care over the next 10 years. The spending on those agreements is expected to be allocated in the upcoming budget.
But the NDP, which agreed to support the Liberal minority government on key votes in exchange for movement on its priorities, is looking for far bigger commitments on the health front.
As part of the deal, the Liberals have already agreed to create a federally funded and administered dental care program this year. It would replace the dental benefit for children in low-income families that was rolled out in the fall.
The agreement also commits the Liberals to passing legislation to create a national pharmacare program by the end of 2023.
This report by The Canadian Press was first published March 26, 2023.
Canadian Press NewsAlert: Suncor cutting 1,500 jobs
Suncor Energy Inc. says it is cutting 1,500 jobs by the end of the year in an effort to reduce costs and improve the company's lagging performance.
The Calgary-based energy company says employees were informed in an email this afternoon.
More coming.
The Canadian Press
Peavey Industries LP, the Red Deer-based retailer, has announced the acquisition of long-term partner and fellow Red Deer stalwart, Guy's Freightways.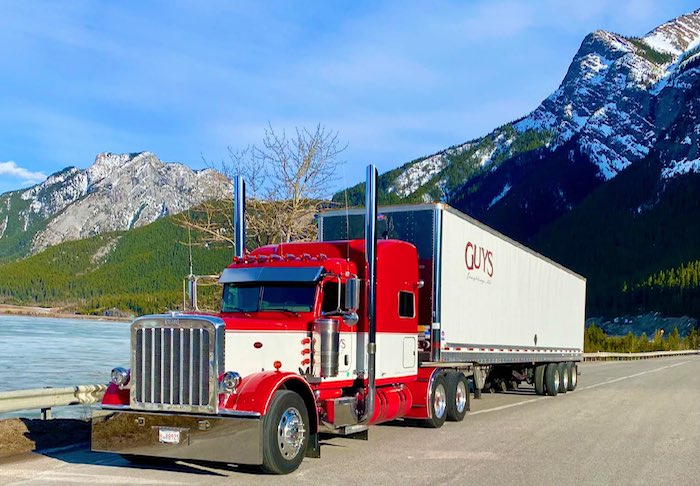 News release from Peavey Industries
Guy's Freightways, a leading logistics and transport company established in 1975 by Bernie Schwartz, began its journey as a single truck operation delivering products to just six Peavey Mart stores. Today, with 16 full-time trucks and 43 trailers, Guy's has evolved alongside Peavey Mart, now part of Peavey Industries LP, to service their vast retail network across in Canada.
National Farmway Stores, founded in 1967 and later rebranded as Peavey Mart in 1975- has grown exponentially over the decades. Today, Peavey Industries LP (Red Deer, Alberta) has more than 160 retail locations with its brands Peavey Mart, ACE Canada & MainStreet Hardware, with Guy's Freightways being instrumental in ensuring reliable product delivery to many of these stores in Canada.
The acquisition will see Guy's Freightways operate as a subsidiary of Peavey Industries LP. This strategic move solidifies an already close relationship that has endured for nearly 50 years. Peavey Industries LP recognizes the enormous value that Guy's Freightways has brought to their operations, having played a pivotal role in their expansive growth over the years.
'We've had a great relationship with Peavey for 48 years, so it was only natural to have Peavey continue the Guy's legacy. I'm thrilled for our people to be able to continue being a part of the Peavey family' said Todd Schwartz, Guy's Freightways.
'Today marks a historic moment for both Peavey Industries LP and Guy's Freightways,' said Doug Anderson, CEO of Peavey Industries LP. 'By formalizing this symbiotic relationship, we are enhancing our operational efficiency while preserving Guy's Freightways' legacy. We look forward to continuing our growth journey together.'