The winter of political philanthropy: parties rake in cash in first quarter
OTTAWA — The long Canadian winter of 2019 was good for at least one thing: filling the war chests of the country's political parties.
The Conservative Party of Canada's first-quarter haul of $8 million is more than any party has ever raised in the first three months of a year. It exceeds the Tories' fundraising in the first quarter of 2018 by $2 million.
Conservative Leader Andrew Scheer attributes his party's financial prowess to having a message that is resonating with Canadians and believes it is a sign Canadians want a change in government.
The Tories raised more than double the Liberals' $3.9 million — which is still the Liberals' best first quarter in three years, despite the party's struggles in the SNC-Lavalin saga.
Liberal spokesman Braeden Caley said all he has been asked by reporters in recent weeks is "how much of a hit we are going to take" as the fallout lands. Instead he says the party's intake was 16 per cent more than in the first three months of 2018, and the number of donors who gave money was up 15 per cent, to 33,290.
Former attorney general Jody Wilson-Raybould accused Prime Minister Justin Trudeau and senior members of his staff of inappropriately trying to convince her to offer a remediation agreement to SNC-Lavalin rather than pursuing a criminal prosecution of the firm for international bribery and fraud. Trudeau denies anything improper took place but Wilson-Raybould and Jane Philpott both left cabinet over the matter and were subsequently kicked out of the Liberal caucus.
Liberal poll numbers have plummeted since the allegations, but Caley said fundraising has risen. Both numbers were nevertheless lower than they were in the first quarters of 2015 and 2016, though.
Caley said the most successful fundraising emails so far this year have both been related to climate change.
The Liberals have only edged the Conservatives in the fundraising game in three of the 13 quarters since the last election, including the fourth quarter of 2015 when the election occurred, and the third and fourth quarters of 2016.
In total, the Conservatives have raised $11 million more than the Liberals since the 2015 election.
Caley said the Conservatives spend more to fundraise, meaning the gap between the parties' net proceeds after expenses is not as wide.
The Green Party of Canada had its best first quarter ever, bringing in $783,278, almost 50 per cent more than during the same period last year.
Greens have seen positive election results at the provincial level, including last week in Prince Edward Island where they will now form the official opposition for the first time anywhere in Canada. The Greens have provincial representatives now in British Columbia, Ontario, New Brunswick and P.E.I., as well as federal leader Elizabeth May's seat in Parliament.
Rosie Emery, the Green party's press secretary, said 2018 was a record-breaking year for the Greens' fundraising and things are already looking even better in 2019. She said since the Prince Edward Island election last week, the phones have been ringing constantly.
"It's exciting," she said.
The NDP is the only party that appears to have lost ground in revenue in the first quarter. The party counted $1.2 million in donations from 13,713 people in the first quarter, compared to $1.4 million from 16,132 people in 2018.
Spokesman Guillaume Francoeur said the party's policy convention in Ottawa in February 2018 contributed additional dollars a year ago, and that the 2019 numbers are 15 per cent higher once the convention revenues are removed.
"Our fundraising numbers continue to trend in the right direction, but more work needs to be done to bring in the change that Canadians need," Francoeur said.
Maxime Bernier's brand-new People's Party of Canada nearly matched the Greens' total with a reported $762,000. The Bloc Quebecois raised $215,421.
Mia Rabson, The Canadian Press
Minority Government passes Bill C10 on internet freedom. Opponents pleading with Senate to block it.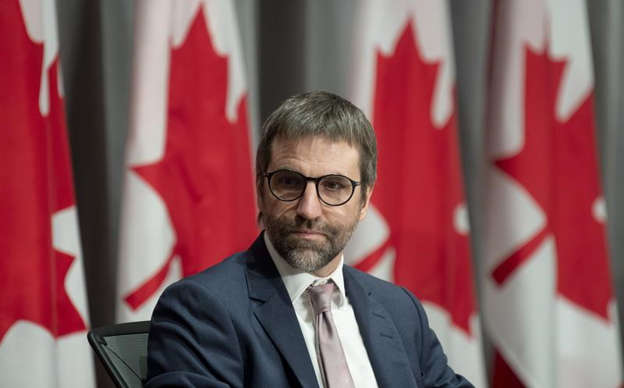 Bill C 10 which is expected to fundamentally affect how Canadians experience the internet, has been hammered through the House of Commons.  At 1:30 AM Ottawa time, the minority Liberal Government with help from the BQ and the NDP were able to pass the bill.  In opposition were the federal Conservatives and lone Independent MP Jody Wilson-Raybould.   The urgency to pass C 10 before an election call expected later this summer resulted in the Liberals actually shutting down debate at the committee level.  That's only happened twice in the history of the country before now!  The Liberals also attempted to pass secret amendments which were caught by the Conservatives and ruled "out of order" by the House Speaker.
Why the rush?  Opponents are concerned the Liberals, BQ, and NDP are far more concerned with regulating social media use, than they are with boosting individual Canadians creating new content.  It appears the urgency has to do with giving themselves the ability to guide internet content, just in time for the federal election campaign.
OpenMedia.org, a group striving to keep the internet "open, affordable, and surveillance-free" calls the government's bill "outrageously flawed".  The group published an article called "What's wrong with Bill C 10?"  which asks and answers 8 key questions surrounding C 10.  The article provides excellent background knowledge for Canadians concerned about the future of the internet.
OpenMedia says the goal of the bill is to expand "Canada's Broadcasting Act to apply to all streaming audio or video content on the Internet, including Netflix, Spotify, Youtube, and other popular streaming services."  Streaming services will be forced to make higher payments to the Canada Media Fund which would mean higher rates paid for Canadian users.  According to OpenMedia streaming services will charge higher Canadian specific fees, and may even avoid Canada altogether.
OpenMedia calls C 10 a "cash-grab for traditional broadcast industries" which actually does nothing to serve the new wave of content creators who could really use a boost on the international stage.  As a last ditch attempt to stop the bill, OpenMedia.org is urging Canadians to email the Senate right now to ask for a REAL democratic examination of Bill C-10.
Conservative critic Pierre Poilievre is especially concerned with the federal government giving itself the power to block unapproved ideas from popular content creators like himself, just in time for the next federal election. Surprisingly, and maybe most concerning of all, both OpenMedia and Pierre Poilievre point out the bill 'DOESN'T ADDRESS WHAT CANADIAN CONTENT IS'.  The current definition of "Canadian Content" was last updated in 1984, more than a decade before the internet changed everything.
Loss of Brother to Addiction and Mental Illness Inspires Sister to Raise Money by Selling Face Masks.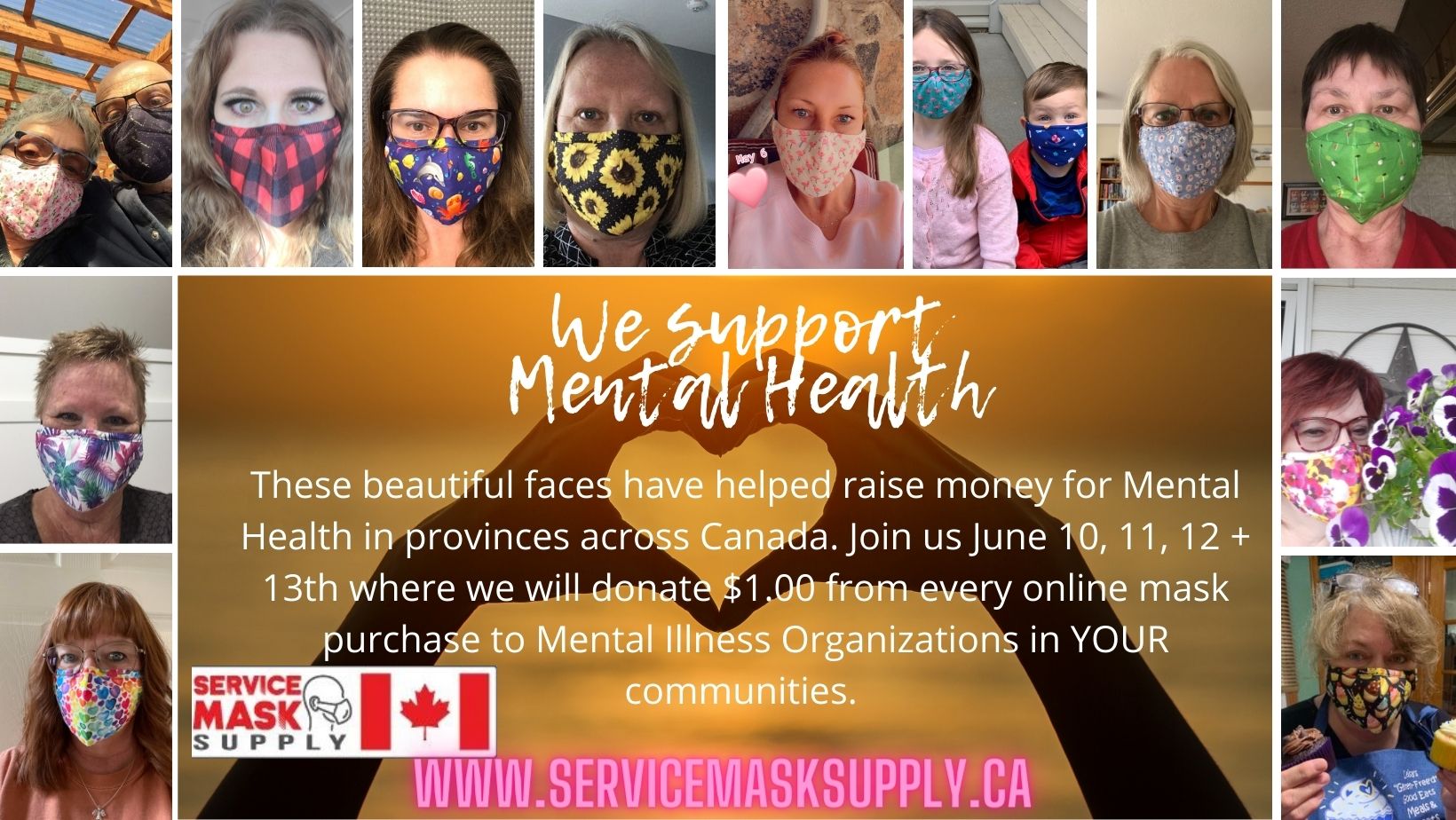 Starting June 10th, until midnight Sunday, June 13th customers across Canada can help raise funds for Mental Health Organizations in their own provinces by purchasing much needed luxury cotton face masks.
Jodee Prouse, from Sylvan Lake, Alberta, co-owner of Service Mask Supply (SMS) is the provider of one of Canada's best-selling luxury 3-layer Cotton Face Masks. She announced today that they will be donating $1.00 from every mask purchase on June 10, 11, 12 and 13th to Mental Illness Programs and Organizations in communities across Canada. "We all look forward to when we no longer need to wear face masks," says Jodee, "and we are getting really close. I am proud that we can provide a much-needed product and at the same time allow others the opportunity to come together to raise money for Mental Health in their own communities."
SMS is excited to announce that for 4 days this week, $1.00 from every mask will be donated to different Mental Health Organizations across Canada. Customers can place their order online, each mask is $5.00, and will ship directly to their homes or businesses. Jodee is proud of her team and orders quickly ship the next business day, leaving from their warehouse in Alberta. All monies collected will go back into each province to where the order was shipped. As an example, Alberta portion will go back to Canadian Mental Health Association Alberta Division, Manitoba to Rainbow Resource Centre and so on. This allows every Canadian the opportunity to make a difference and take part.
From the beginning, SMS had an amazingly simple business model, originally supplying schools and oilfield companies: provide comfortable and affordable masks (each is only $5.00) with patterns that make people smile. Smile. It is what Jodee and her business partner son Ryan believes we need more of right now during these unprecedented times. "My son and I, at different times in our lives, have both struggled with anxiety and depression. We lost a much-loved member of our family when our brother/uncle lost his battle with mental illness and alcoholism when he took his own life in March of 2012. He was only 39. This helped solidify our commitment to helping to eliminate the shame and stigma surrounding mental health."
Now more than ever we want to bring communities together. And remind people they are not alone.
SMS is proud to be celebrating over 17,000 customers across Canada this week. They know that much of their success has been driven by their passionate customers, repeat business and recommendations to family, friends, and co-workers. "It fills my heart to receive not only Facebook messages and emails daily on how much they love our masks," says Jodee, "but also the heartfelt words where strangers feel comfortable and safe enough to share some of their own mental health or addiction challenges."
SMS has over 150 unique colors and patterns with such unique designs as sunflowers, flamingo's, tie dye, dog lover, pretty kitties, fishing lures, butterflies, hearts, breast cancer, yoga, fine wine, pride, cupcakes and many more. Great for work, play, indoors and outdoors too with sizes for the whole family.
Learn more visit: www.servicemasksupply.ca
For more information you can email [email protected]