The Kings and Queens Survive!!
Until Sunday stop by Tim Hortons for Smile Cookies in support of young readers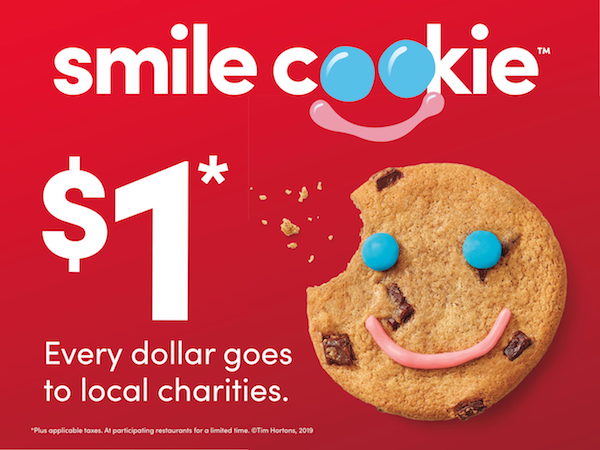 Who doesn't love cookies? They taste even sweeter when you are making a difference in a child's life!
Helping struggling students become readers of potential is exactly what local Tim Hortons stores want as proceeds for this week's Smile Cookie campaign will be directed to Reading College, a project of the Foundation for Red Deer Public Schools.
"We set up this amazing and fun summer program for kids in Grade 2 where they learn to love reading, and gain the skills to continue their growth as learners. Reading is the foundation for success in school and life. If we can help further develop their skills and instill a love for reading, it creates a lifetime of difference for that child. It will make a difference for them, make a difference for their families and make a difference in their life experiences. That's the beauty of Reading College," said Superintendent of Schools, Chad Erickson. "This year, we had 64 graduates of the Reading College program who were incredibly engaged and able to excel and improve their reading abilities over the month of July, setting them up for further success."
"The Smile Cookie Campaign is a great opportunity to raise awareness on the importance of literacy, it really does create life chances for students. Reading College is made possible through great support from our community and Tim Hortons – we could not operate it without this support," said Kristine Plastow, Foundation Board Chair. "I encourage the community to get out there and buy their cookies!"
From September 13 – 19, Tim Hortons restaurant owners in Red Deer will generously donate all proceeds from sales of a special smiling chocolate chunk cookie to support the Reading College program through The Foundation for Red Deer Public Schools. The $1 treat helps community programs across Canada in the cities where they are sold.
"On behalf of all restaurant owners and team members in Red Deer, I would like to thank our loyal guests for their generosity and support of the Smile Cookie campaign," said Tanya Doucette, Tim Hortons Restaurant Owner in Red Deer. "Tim Hortons is thrilled to support The Foundation for Red Deer Public Schools and Reading College with the funds raised and bring smiles to so many people's faces. We welcome everyone to come in to buy a delicious freshly-baked Smile Cookie in support of a great cause."
Help us promote the campaign by 'liking' Red Deer Public Schools on Facebook and 'following' us on Twitter, both under @rdpschools. You can also find us on Instagram @reddeerpublicschools.
RCMP hope to find witnesses to pedestrian fatality in downtown Red Deer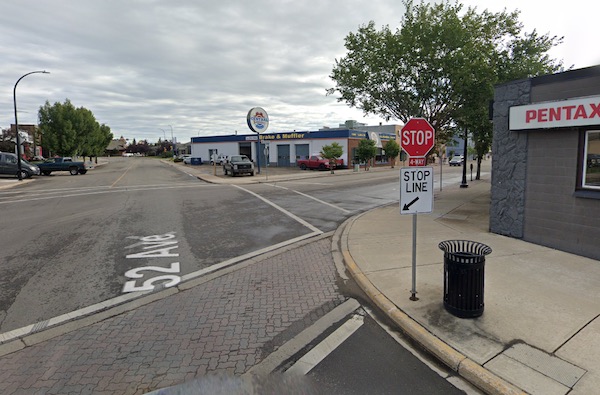 News Release from Red Deer RCMP
Red Deer RCMP seek witnesses to fatal motor vehicle collision
On Sept. 14, 2021, at 12 p.m., Red Deer RCMP responded to a motor vehicle collision involving a pedestrian located at 48 St. and 52 Ave. Upon arrival of police, Red Deer Emergency Services were on scene providing medical assistance to the pedestrian.
Preliminary investigation revealed that a truck was heading southbound on 52 street. As the truck turned eastbound onto 48 St, a pedestrian was struck in the crosswalk. Medical treatment was provided to the pedestrian; however a 68-year-old woman of Red Deer was declared deceased at the scene. The identity of the deceased will not be released.
Red Deer RCMP arrested the 83-year old male driver of the truck for failing to provide a breath sample and he is currently in custody. The road was closed for approximately two hours while police conducted their investigation.
Red Deer RCMP continue to investigate and are seeking additional witnesses to this incident. If you have video or dash cam footage of the area of 48 St. and 52 Ave. between 11:50 a.m. and 12:00 p.m. on Sept. 14, 2021, or have additional information about this incident, please contact the Red Deer RCMP at 403-343-5575.
An update will be provided when further information is available.