The Kings and Queens Survive!!
From Red Deer College
Kings and Queens will remain names for RDU Athletics teams
When Red Deer College announced its intention to change the names of the Kings and Queens Athletics teams when it becomes Red Deer University, the community spoke up. More than 1,000 people provided their feedback through RDC's online survey, direct emails and other means, demonstrating their passion that the names represent both the College's history and the future of Red Deer University.
Based on the positive feedback in support of student-athletes, Athletic teams and alumni, RDC will keep the Kings and Queens names for its teams when it evolves to be Red Deer University.
"For everyone who shared your positive feedback and your support of our extensive Athletics community, thank you. We have heard you," says Dr. Peter Nunoda, RDC President. "Reflecting on this process, we recognize that we needed to reach out to you sooner for your feedback on what Red Deer University Athletics should look like, before deciding that we would change the names. We're sorry for initially overlooking that step."
With the College making the decision to keep the RDU Kings and Queens names to represent its student-athletes and teams in the future, the February 11 community consultation sessions have been cancelled. People who registered for these sessions will be notified.
RDC's student-athletes have created a strong legacy of excellence in competition, the classroom and making an impact in surrounding communities through coaching, volunteering and more. The College is committed to maintaining the Kings and Queens legacy as it becomes Red Deer University. In support of its student-athletes, RDC appreciates the community's commitment to post-secondary athletics in this region, by people attending games, volunteering or giving back in other ways.
There is one more important issue Red Deer College must address regarding the feedback received during the past few weeks about renaming RDC Athletics.
"It's very important that people understand our decision to keep the names is based on the extensive positive feedback, and that the hate that was expressed by a portion of people – particularly on social media – does not align with the core values of our institution in any way," Nunoda says. "It was never our intention to start this type of negative conversation, and we acknowledge that a number of people were impacted and hurt on a personal, organizational and community level. Inclusiveness is and will continue to be one of our values, and we stand behind that."
Looking to the future, RDC will develop a foundational strategy on what inclusiveness and equity looks like within our institution. This will be modelled on best practices with human equity strategies, and adapted for the specific and unique needs of students, faculty, staff and stakeholders that make up the post-secondary community.
We're Almost There! Building Campaign Announcement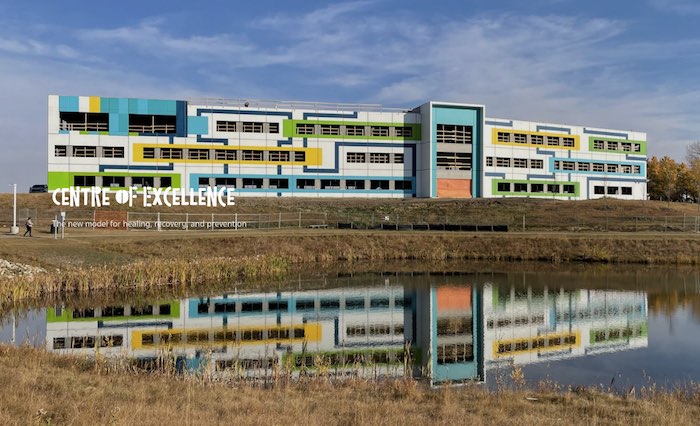 First off, I want to take a moment to thank you for following along in our journey, and being part of the solution for those children who have been impacted by a form of child abuse.
Whether you have volunteered, donated, or have simply followed us and shared our content online, you have contributed in some way to making the world better and brighter for our children and families.
Nothing that we have accomplished here has been without the support of our community.
We have come a long way since we first opened in Downtown Red Deer. When we moved from downtown to our previous space it was a big step up. We had room for new and existing staff, and we were able to create a more comfortable space. But as the need for services has grown, and as we take on cases that require more integration with our partners, we had to shift our focus to a new space. Rather than simply moving into a larger existing space, we needed to create a place where we could work with all of our partners in one building. We needed a centre that had space for more clinical therapies, more room for forensic interviews, and that allowed us to look ahead with research and academic integration to help bring up the next generation of teachers, nurses, therapists, and more. We needed to build the Sheldon Kennedy Centre of Excellence!
Creating the Sheldon Kennedy Centre of Excellence has been no small task. From concept and design, right through to painting the walls and grouting the tiles, every step has been meticulously planned out with the children in mind. On top of all of that, we have been working with our partners on ensuring that the space meets their needs. I'm proud to say that we've accomplished just that. Now, for example, if a child is having a forensic interview, and their parent or guardian needs support as well, they can get what they need all in one building.
The children we see have already been through unimaginable things, often at the hands of people they're meant to trust. Our job is not only to take a statement, and connect families to other resources, but also to make our young clients feel as comfortable as possible. No child wants to discuss their trauma if they're scared, uncomfortable, nervous, or intimidated. The space we bring them into needs to help them feel at ease, and we believe that is exactly what we have accomplished at the Sheldon Kennedy Centre of Excellence.
This has been our journey and our mission. Back in February, we announced our building campaign with a goal of raising $12 Million dollars. I am proud to tell you today that we are only $1.2 Million away from our $12 Million dollar fundraising goal! We have just 10% left to go in this campaign. Every dollar on top of that goal that we raise will help us pay for this building even faster, which means we can focus more of resources towards our services and creating new awareness and educational resources.
So this is what I'm asking you today; Please help us get over the finish line. Any donation today, even $10, will go a long way to helping those impacted by a form of child abuse. There are other ways to support us as well, including sharing this with your friends and family, or following us on social media and engaging with us there. It has taken a community to get us here, and it will take a community to take this to the end.

Together we can build the future so that every child can have a bright one!
Are your bottles and cans building up at home? This holiday season, you can turn your bottles and cans into support for children in Central Alberta with SkiptheDepot!

"SkipTheDepot is everything you need to recycle your bottles, cans, electronics, and clothes from the comfort of your couch." – SkiptheDepot

Schedule your pickup, and they'll handle the rest! Click here to schedule your pickup today!
Common Sense Red Deer calls for caution from City Council considering 2024 budget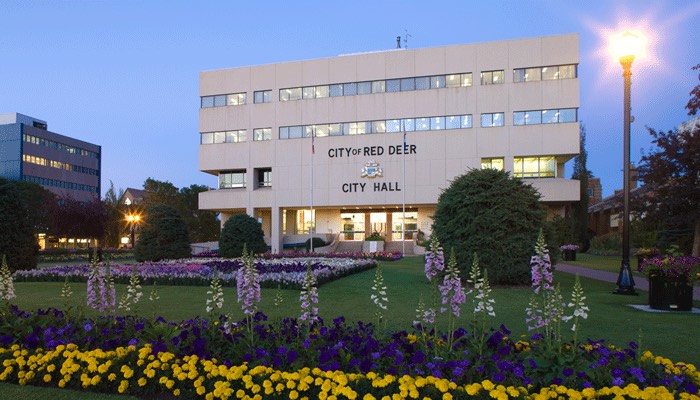 From Common Sense Red Deer
'Tis the season for budget adjustments.
At this time of year, City Councils across the province are reevaluating their budgets and setting the financial course for the coming year.
What they should be doing is taking a close look at spending and seeing where they can cut back!
But, if recent developments in Calgary and Edmonton tell us anything, that's the complete opposite of what is actually happening.
Thanks to recently passed budget amendments, Calgarians are staring down a 7.8% tax hike, while our neighbours in Edmonton are grappling with a 6.6% property tax increase.
Thankfully, that's not what happened in Red Deer – but only because there were no budget adjustments in Red Deer at all!
Red Deer's budget adjustments were supposed to begin at the November 27th Council meeting.
But, that discussion has been rescheduled to January 23rd, 2024.
Why?
Apparently, Administration needs a little more time to assess how much money will actually be available at the end of 2023.
Remember that this is the second year of a multi-year budget that already had a 4.12% increase built in for 2024.
Who knows what they'll be proposing in January?
Recently, we shared with you how successful Red Deer County has been at managing their finances.
For the eighth consecutive year, the County received the Government Finance Officers Association's Distinguished Budget Presentation Award.
They may be close by, but their commitment to transparent, accountable budgeting is a world apart.
Red Deerians deserve transparency and accountability.
It might be bad in Edmonton and Calgary, but at least they know how bad it actually is.
We have to wait and see…
We refuse to accept higher taxes without a fight.
At Common Sense Red Deer, we'll be watching the adjustments closely and keeping you informed.
As we prepare, your support is crucial.
If you can spare $5, $10, or even $25 toward our efforts, please click here to make a donation.
Your support will power our advocacy efforts and fuel our fight to ensure Council stays focused on core priorities.
Together, we can ensure that Red Deer does not follow in the troubling footsteps set by other cities.
Let's continue to make our voices heard, demand answers, and fight for a better, more transparent City.
Regards,
-The Common Sense Red Deer Team