Texas order reflects growing GOP vaccine mandates hostility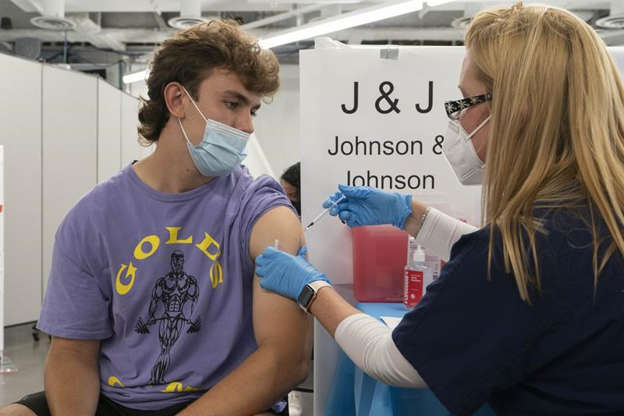 SALT LAKE CITY (AP) — With the governor of Texas leading the charge, conservative Republicans in several states are moving to block or undercut President Joe Biden's COVID-19 vaccine mandates for private employers before the regulations are even issued.
The growing battle over what some see as overreach by the federal government is firing up a segment of the Republican Party base, even though many large employers have already decided on their own to require their workers to get the shot.
The dustup will almost certainly end up in court since GOP attorneys general in nearly half of the states have vowed to sue once the rule is unveiled.
The courts have long upheld vaccine mandates, and the Constitution gives the federal government the upper hand over the states, but with the details still unannounced and more conservative judges on the bench, the outcome isn't entirely clear.
On Monday, Texas Gov. Greg Abbott issued an executive order barring private companies or any other entity from requiring vaccines. It was perhaps the most direct challenge yet to Biden's announcement a month ago that workers at private companies with more than 100 employees would have to get either vaccinated or tested weekly for the coronavirus.
"No entity in Texas can compel receipt of a COVID-19 vaccine by any individual … who objects to such vaccination," Abbott wrote in his order.
White House officials brushed off Abbott's order, saying the question of whether state law could supersede federal was settled 160 years ago during the Civil War. They said they Biden administration will push through the opposition and put into effect the president's package of mandates, which could affect up to 100 million Americans in all.
Noting the nation's COVID-19 death toll of more than 700,000, White House press secretary Jen Psaki accused the opposition of putting politics ahead of safety.
"I think it's pretty clear when you make a choice that's against all public health information and data out there, that it's not based on what is in the interests of the people you are governing. It is perhaps in the interest of your own politics," she said.
Several large companies in Texas have already implemented their own vaccine mandates, and two Texas-based airlines, Southwest and American, indicated Tuesday they would follow the order of the Biden administration, saying federal action supersedes any state mandate or law.
Elsewhere, lawmakers in Arkansas have approved a measure creating vaccine-mandate exemptions. Though the GOP governor hasn't said whether he will sign it, it has prompted fears businesses will be forced to choose whether to break federal or state law.
"We are tying the hands of Arkansas businesses that want to make their own decision in how best to keep their people safe," said Randy Zook, president of the Arkansas Chamber of Commerce. Some of the state's largest companies, including Walmart and Tyson Foods, have required some or all employees get vaccinated.
Calls for special legislative sessions to counter vaccine mandates have been heard in states like Wyoming, Kansas and South Dakota, where Republican Gov. Kristi Noem is so far resisting calls to immediately consider a bill that would guarantee people could opt out.
"I hear from people almost daily who are going to lose their jobs, are living in fear," said Republican state Rep. Scott Odenbach, who has clashed with Noem on the issue. "They shouldn't have to choose between feeding their family and their own medical freedom."
In Tennessee, a $500 million incentive deal to lure a Ford Motor Co. project could be undermined if GOP Gov. Bill Lee refuses to consider further loosening COVID-19 restrictions, including vaccine requirements, the powerful House speaker told a local radio station.
In Indiana, Republican Gov. Eric Holcomb is also resisting a push from within his party to ban workplace vaccine mandates.
Bills are being introduced or drafted elsewhere too, including swing states like Ohio and New Hampshire, where the Republican sponsor was elected House speaker after his predecessor died of COVID-19.
"We have made it clear that government mandates are not the path to successful vaccination rates and will only cause further division in this country," Speaker Sherm Packard said last month.
In Utah, lawmakers have not taken action, but a record-setting crowd of over 600 people packed a legislative hearing room last week.
Rob Moore, CEO of Salt Lake City-based Big-D Construction, said he supports vaccines but has questions about the mandate rollout. He already has a worker shortage on his job sites, and he said employee surveys tell him that nearly 20% of his workers don't want to get inoculated, so they would need to be tested weekly.
"That's heavy on our mind right now. I don't know if the federal government has thought through that all that well. The cost is going to be enormous," he said.
In other sectors, vaccine requirements have gone smoothly. In Utah, the NBA's Jazz is making its employees get vaccinated. It is also requiring fans at games to show proof of vaccination or a negative COVID-19 test. So far, just a few ticket refunds have been needed, and the season opener is expected to be sold out by next week, said Jazz spokesman Frank Zang.
"I think there's understanding of what's at stake here, in terms of having a safe environment for people to enjoy sports and concerts and shows again," he said.
While the conservative legislative push may not ultimately succeed in blocking the mandates, it could be a stumbling block and could prove to be another factor pushing the GOP further right.
Abbott's order, for example, comes as he faces criticism from candidates on the right on COVID-19 policies. In Arizona, the attorney general has filed an early lawsuit as he runs in a crowded Republican primary for U.S. Senate.
Mike Meckler, a conservative activist from Texas who helped found the tea party a decade ago, said the mandate issue is firing up younger people. He summed up the mood among activists as: "If you're not with us, then you're with the fascists."
Only about 56% of Americans have been fully vaccinated, far short of the level experts say is needed to keep the virus in check.
COVID-19 vaccinations have been given to more than 200 million Americans, and serious side effects have proved extremely rare. Experts say any risk from the vaccine is far lower than the danger posed by COVID-19.
Recent polling shows about half of Americans favor requiring workers in large companies to get vaccinated or tested weekly. But people are deeply split based on their political party, with about 6 in 10 Republicans opposing the mandate for employees, according to the survey by The Associated Press and NORC-Center for Public Affairs Research.
Even before Biden's announcement, there were more than 100 bills in state legislatures seeking to limit vaccine mandates over the past year, said Dorit Rubinstein Reiss, a professor at the University of California's Hastings College of the Law. Most of those failed, but several states did impose some limits, many involving state agencies or schools.
Montana is the only state to pass a law banning private employers from requiring vaccines. The measure includes penalties for business owners of a $500 fine or prison. It is is facing two court challenges, from the Montana Medical Association and from a law firm that says the rule interferes with businesses' decisions about how to provide a safe working environment.
As judges weigh some of these cases, much will depend on exactly how the nationwide rule is written. It will come through the Occupational Safety and Health Administration, which has broad power to regulate the workplace. It will be drafted as a temporary emergency rule.
"They will have to frame it in a way that makes a case this is workplace-related and not just an attempt to raise vaccination rates in the United States more broadly," Reiss said. "I expect the main benefit to the mandate will be that it gives cover to companies that already want to do that."
__
AP writers David Koenig in Dallas; Andrew DeMillo in Little Rock, Arkansas; John Hanna in Topeka, Kansas; Stephen Groves in Sioux Falls, South Dakota; Zeke Miller in Washington; Holly Ramer in Concord, New Hampshire; Iris Samuels in Helena, Montana; and others around the country contributed to this report.
Lindsay Whitehurst, The Associated Press
Supreme Court of Canada sides with injured woman in snow-clearing squabble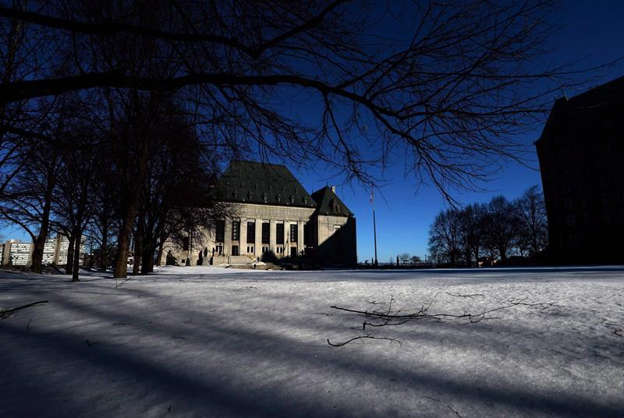 OTTAWA — A woman will get another chance to sue for damages over a leg injury she suffered while climbing through snow piled by a city's plow, the Supreme Court of Canada has ruled.
Taryn Joy Marchi alleged the City of Nelson, B.C., created a hazard when it cleared snow from downtown streets after a storm in early January 2015.
The removal effort left snow piles at the edge of the street along the sidewalk early in the morning of Jan. 5.
Late in the afternoon of Jan. 6, Marchi — then a 28-year-old nurse — parked in an angled spot on the street and, wearing running shoes with a good tread, tried to cross a snow pile to get on to the sidewalk.
Her right foot dropped through the snow and she fell forward, seriously injuring her leg.
Marchi contended the city should have left openings in the snowbank to allow safe passage to the sidewalk.
She pointed to the neighbouring municipalities of Castlegar, Rossland and Penticton in arguing there were preferable ways to clear the streets so as to ensure safe access for pedestrians.
However, the trial judge dismissed her case, saying the city was immune from liability because it made legitimate policy decisions about snow clearing based on the availability of personnel and resources.
In any event, the judge concluded, Marchi assumed the risk of crossing the snow pile and was "the author of her own misfortune."
The B.C. Court of Appeal overturned the decision and ordered a new trial, saying the judge erred in addressing the city's duty of care and the question of Marchi's negligence.
The ruling prompted the City of Nelson to seek a hearing in the Supreme Court.
In a written submission to the high court, the city said its actions amount to "a clear example of a core policy decision" that should be immune from liability.
In her filing with the court, Marchi said city employees made a number of operational decisions that fell below the expected standard of care of a municipality — decisions not required by the written policy.
In its 7-0 ruling Thursday, the Supreme Court said a fresh trial should take place because the city has not proved that its decision on how to clear the snow was "a core policy decision" immune from liability.
While there is no suggestion the city made an irrational or "bad faith decision," the city's core policy defence fails and it owed Ms. Marchi a duty of care, justices Sheilah Martin and Andromache Karakatsanis wrote on behalf of the court.
"The regular principles of negligence law apply in determining whether the City breached the duty of care and, if so, whether it should be liable for Ms. Marchi's damages."
This report by The Canadian Press was first published Oct. 21, 2021.
Jim Bronskill, The Canadian Press
Pfizer will ship millions of vaccine doses for kids as soon as it's approved: Trudeau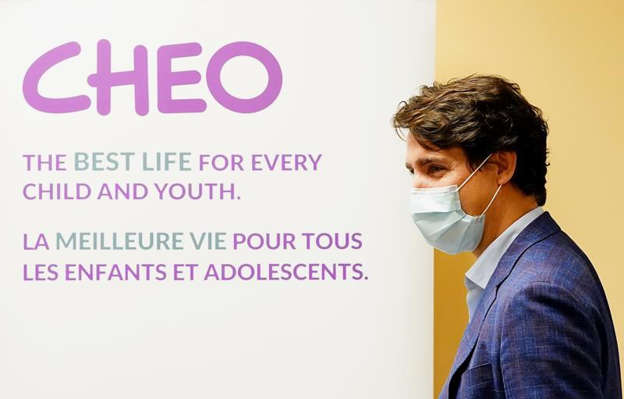 OTTAWA — Prime Minister Justin Trudeau says as soon as Health Canada approves the COVID-19 vaccine for kids, Pfizer will ship millions of doses to vaccinate children as young as five.
Pfizer and BioNTech asked Health Canada Monday to approve the vaccine for children between five and 11 years old but said the doses already shipped for adults are different.
The pediatric formula is for a dose one-third the size as that given to adults and teenagers.
Trudeau said he knows Canadian parents are anxious to get their children vaccinated as soon as possible but urged patience because Health Canada will take the time it needs to complete its process to ensure the data confirms the vaccine is safe and effective for children.
The United States is expected to make a decision for this age group by the end of this month. While Canada has co-operated with both the U.S. and the European Medicines Agency to have common authorization requirements for vaccines, there is no deadline in Canada for the decision to be made.
Trudeau says as soon as that happens, Pfizer will ship "enough to get all kids between five and 11 vaccinated as quickly as possible."
Public Services and Procurement Minister Anita Anand said in a statement that the first shipment will be 2.9 million doses, which is enough to give the first dose to all children in that age group.
Anand said Pfizer agreed to accelerate the deliveries, and that Canada has procured the syringes and other supplies needed to administer the doses.
She said second doses will be delivered depending on how fast the first doses are rolled out.
"This will ensure that Canadian children have vaccines when they need them without keeping doses in freezers for extended periods of time when global demand is so high," said Anand.
Pfizer and BioNTech reported that two 10 microgram doses of vaccine, given approximately 21 days apart, generated a similar antibody response in children between five and 11 years old as the adult-sized doses did when given to people between 16 and 25 years of age.
They earlier had tested three different sized doses for kids, and landed on the 10 microgram dose as the best option.
As of Wednesday, 29.6 million Canadians over the age of 12 have received at least one dose and 27.9 million of those are fully vaccinated with both required doses.
That amounts to 88.5 per cent of all eligible Canadians having at least one dose, and 83 per cent of them being fully vaccinated.
More than 414,000 Canadians have now received a third dose, mainly people with compromised immune systems and some residents in long-term care homes, for whom two doses did not give the same level of immunity as they did to most healthy adults.
Pfizer spokeswoman Christina Antoniou said the pediatric doses will come in vials of 10 doses, with a unique label for children and a different coloured cap to ensure it is differentiated from the vials of adult doses.
The adult doses are shipped in vials with six doses in each.
Moderna is also testing its vaccine on children, with results expected later this fall.
Pfizer and Moderna are both testing the vaccine on children younger than five as well, with clinical trials underway but no certainty on when the data will be ready.
This report by The Canadian Press was first published Oct. 21, 2021.
Mia Rabson, The Canadian Press