Tensions with China 'do not play out in our project at all': LNG Canada CEO
OTTAWA — The head of LNG Canada says Ottawa's trade and diplomatic frictions with Beijing "do not play out" at all in the massive project that will one day ship liquefied natural gas from British Columbia to major Asian economies — including China.
PetroChina, a state-controlled Chinese energy giant, owns a 15-per-cent stake in the $40-billion project, a Royal Dutch Shell-led joint venture that includes other Asian partners. The project includes an export facility in Kitimat, B.C.
In an interview Tuesday, LNG Canada CEO Andy Calitz told The Canadian Press the deepening feud between Canada and China has never been raised at any of LNG Canada's executive committee meetings.
"The current tensions between China and Canada do not play out in our project at all," Calitz said in Ottawa after meeting with federal cabinet ministers and Prime Minister Justin Trudeau. "PetroChina is a proud participant."
In recent weeks, China has blocked Canadian canola-seed shipments — which is widely seen as a response to Canada's move in December to arrest senior Huawei executive Meng Wanzhou in Vancouver at the behest of the United States.
Meng's arrest, and her possible extradition to the U.S. to face criminal charges, has angered China.
Canola is a key export for Canada and China has been a huge market for the product. China imported $2.7 billion worth of Canadian canola seed last year, which ensures any prolonged blockage will hurt farmers, the industry and the broader economy.
(Trudeau has said his government will have "good news" to announce on canola in the coming days. Besides pursuing China for proof of the alleged contamination of Canadian canola, the government has promised to find ways to help affected producers in Canada.)
Since Meng's arrest, China has also detained two Canadian citizens on allegations of endangering Chinese national security and has sentenced two Canadians to death for drug-related convictions.
The second death penalty was handed down Tuesday. The Canadian was among at least six foreigners allegedly involved in what has been described as an international methamphetamine operation.
Chrystia Freeland, Canada's foreign-affairs minister, told reporters in Ottawa that the government firmly opposes the use of the death penalty anywhere.
"We think that this is a cruel and inhumane punishment which should not be used in any country," Freeland said. "We are obviously particularly concerned when it is applied to Canadians."
On Canada's natural-gas business with the Chinese, Calitz said he's worked on different projects that have taken Australian and Russian gas to China. He suggested the work in B.C. could strengthen the Canada-China connection.
"Every time it leads to trade ties that relaxes the relationship," he said. "It creates a mutual dependency, it creates business understanding."
China, he added, plans to bring in Canadian gas to help it replace its coal power plants, improve air quality and lower greenhouse-gas emissions.
Calitz added that the LNG Canada project, which has faced opposition from some Indigenous communities in B.C., is on track to start transporting gas in late 2023.
—with files from The Associated Press
Andy Blatchford, The Canadian Press
Military ombudsman demands independence now, accuses top brass of fighting oversight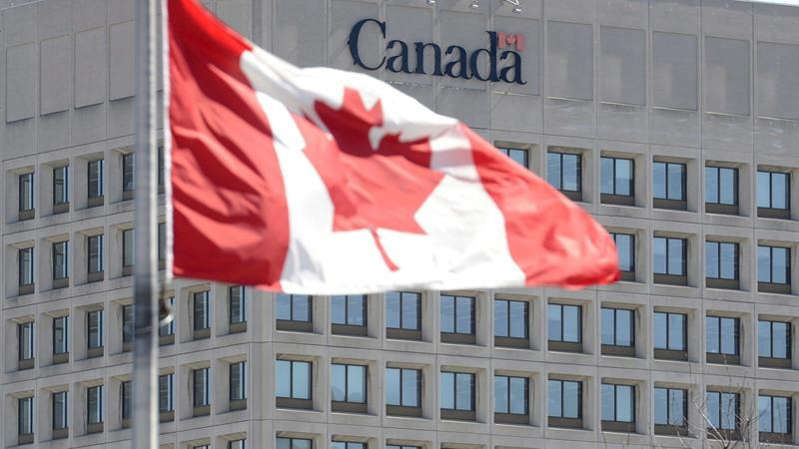 OTTAWA — Canada's military ombudsman is demanding the federal Liberal government immediately grant his office true independence and oversight powers over the Canadian Armed Forces.
Ombudsman Greg Lick says numerous scandals and crises over the past 30-plus years have resulted in calls for external oversight of Canada's military to protect troops and others.
That includes the current sexual misconduct scandal that is ripping through the senior ranks.
While governments and leaders within the Armed Forces and Defence Department have publicly agreed to such recommendations each time, Lick alleges such agreement has been a facade.
Lick says senior commanders and defence officials have in reality fought to protect their kingdoms from outside interference, while successive governments have looked away.
Lick, who is releasing a report today, says there have been enough studies and reviews and that if independent oversight isn't established now, service members will continue to suffer.
This report by The Canadian Press was first published June 22, 2021.
The Canadian Press
Cleanup underway in Quebec town after tornado that left one man dead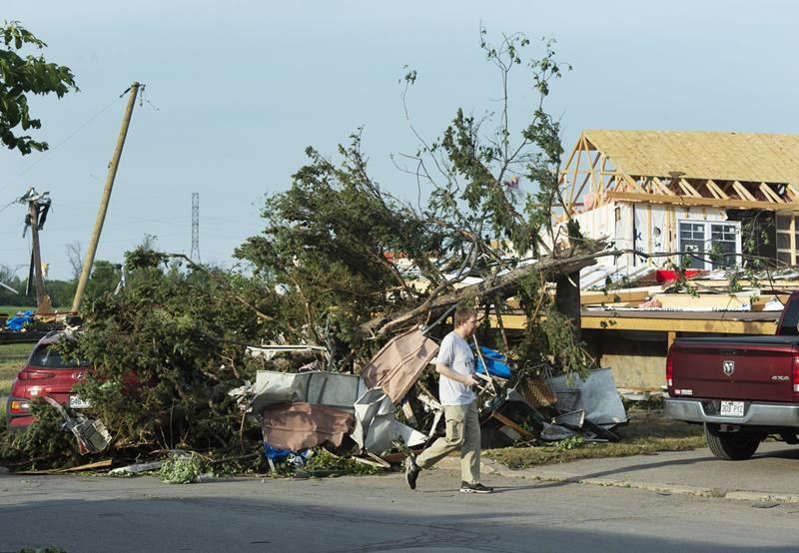 MASCOUCHE, Que. — A Quebec town just north of Montreal is cleaning up today in the aftermath of a tornado that tore through Monday afternoon.
A man died after trying to take shelter in his shed in Mascouche, Que., while two other people were injured when the tornado touched down at around 4 p.m.
Mayor Guillaume Tremblay says the city was caught off guard by the twister, but its emergency response plan was quickly put into action and worked well.
A spokesperson for the town says nearly 100 buildings were damaged by the tornado, and the Red Cross said between 50 and 100 people were being taken care of with offers of food, clothing and temporary shelter.
Environment Canada confirmed from videos and photos posted online that a tornado had occurred. It had issued severe thunderstorm watches for many areas of southern and central Quebec, due to high humidity and high temperatures.
The agency is expected to dispatch a specialist to the scene to examine the severity of the damage and get a better idea of the tornado's strength.
This report by The Canadian Press was first published June 22, 2021.
The Canadian Press