Taliban under scrutiny as US kills al-Qaida leader in Kabul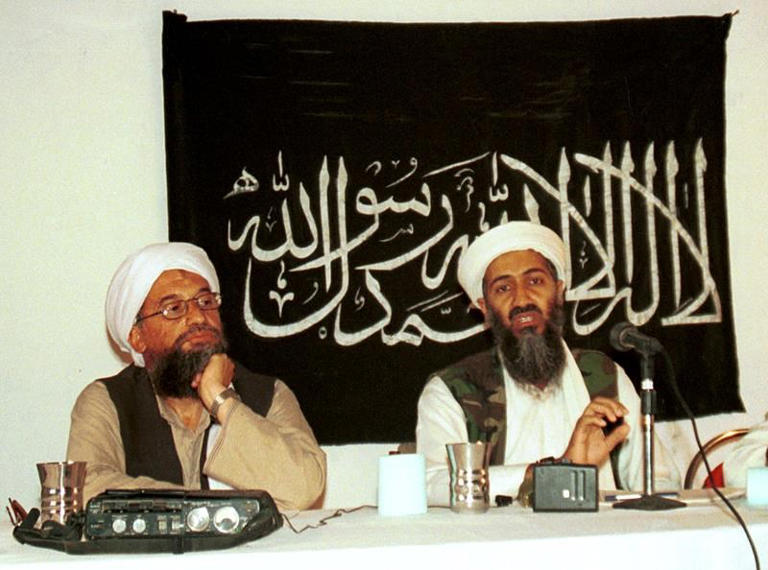 ISLAMABAD (AP) — The U.S. drone strike that killed al-Qaida leader Ayman al-Zawahri on the balcony of a Kabul safe house intensified global scrutiny Tuesday of Afghanistan's Taliban rulers and further undermined their efforts to secure international recognition and desperately needed aid.
The Taliban had promised in the 2020 Doha Agreement on the terms of the U.S. withdrawal from Afghanistan that they would not harbor al-Qaida members. Nearly a year after the U.S. military's chaotic pullout from Afghanistan, al-Zawahri's killing raises questions about the involvement of Taliban leaders in sheltering a mastermind of the 9/11 terror attacks and one of America's most-wanted fugitives.
The safe house is in Kabul's upscale Shirpur neighborhood, home to several Taliban leaders who had moved into mansions of former top Afghan officials of the toppled Western-backed government.
The Taliban initially sought to describe the strike as America violating the Doha deal, which also includes a Taliban pledge not to shelter those seeking to attack the United States — something al-Zawahri had done for years in internet videos and online screeds. The Taliban have yet to say who was killed in the strike.
Meanwhile, rumors persist of unease in the Taliban ranks — particularly between the powerful group known as the Haqqani network, which apparently sheltered al-Zawahri, and other Taliban figures.
"The killing of Ayman al-Zawahri has raised many questions," said one Pakistani intelligence official, who spoke on condition of anonymity to The Associated Press as he wasn't authorized to speak publicly to reporters. Al-Zawahri took over as al-Qaida's leader after Osama bin Laden was killed in Pakistan in 2011, in an operation by U.S. Navy SEALs.
"The Taliban were aware of his presence in Kabul, and if they were not aware of it, they need to explain their position," the official said.
The strike early Sunday shook awake Shirpur, once home to historic buildings bulldozed in 2003 to make way for luxury homes for officials in Afghanistan's Western-backed government and international aid organizations. After the U.S. withdrawal in August 2021, the Taliban elite began taking some of the abandoned homes there.
The house where al-Zawahri stayed was the home of a top aide to senior Taliban leader Sirajuddin Haqqani, according to a senior U.S. intelligence official. Taliban officials blocked AP journalists in Kabul from reaching the damaged house on Tuesday.
The U.N. Security Council was informed by monitors of militant groups in July that al-Qaida enjoys greater freedom in Afghanistan under the Taliban, but confines itself to advising and supporting the country's new rulers.
A report by the monitors said the two groups remain close and that al-Qaida fighters, estimated to number between 180 to 400, are represented "at the individual level" among Taliban combat units.
The monitors said it's unlikely al-Qaida will seek to mount direct attacks outside Afghanistan, "owing to a lack of capability and restraint on the part of the Taliban, as well as an unwillingness to jeopardize their recent gains" such as having a safe haven and improved resources.
During the first half of 2022, al-Zawahri increasingly reached out to supporters with video and audio messages, including assurances that al-Qaida can compete with the Islamic State group for leadership of a global movement, the report by the Analytical Support and Sanctions Monitoring Team said.
IS militants have emerged as a major threat to the Taliban over the past year, carrying out a series of deadly attacks against Taliban targets and civilians.
The Haqqani network is an Afghan Islamic insurgent group, built around the family of the same name. In the 1980s, it fought Soviet forces and over the past 20 years, it battled U.S.-led NATO troops and the former Afghanistan government.
Sirajuddin Haqqani has also served as the first deputy leader of the Taliban movement since 2016. Since last August, he also served the appointed interior ministry of the Taliban government. The U.S. government maintains a $10 million bounty on him for "numerous significant kidnappings and attacks against U.S. and coalition forces in Afghanistan, the Afghan government and civilian targets."
But the Haqqanis, from Afghanistan's eastern Khost province, have disagreed with others in the Taliban leadership, mostly from the southern provinces of Helmand and Kandahar. Some believe Sirajuddin Haqqani wants more power. Other Taliban figures have opposed the Haqqanis' violent attacks against civilians in Kabul and elsewhere.
"It seems to me that the power struggle within the Taliban is general. It's not necessarily about the U.S. or about the international community. It's about the new regime, how to share power within the new regime, who gets what position, who gets to control what ministries, to decide the general policies and so on," said Jerome Drevon, the International Crisis Group's senior analyst studying Islamist militant groups.
"It's not that surprising that the building would be owned by the Haqqani family. … That creates a tension between what the Taliban movement is, especially in terms of how it's trying to reach out to the international community, to normalize itself and so on," he said.
The timing of the strike also couldn't come at a worse time politically for the Taliban. The militants face international condemnation for refusing to reopen schools for girls above the sixth grade, despite earlier promises. The United Nations mission to Afghanistan also criticized the Taliban for human rights abuses under their rule.
The U.S. and its allies have cut off billions in development funds that kept the government afloat in part over the abuses, as well as froze billions in Afghan national assets.
This sent the already shattered economy into free fall, increasing poverty dramatically and creating one of the world's worst humanitarian crises. Millions, struggling to feed their families, are kept alive by a massive U.N.-led relief effort.
The Taliban have been trying to reopen the taps to that aid and their reserves. However, al-Zawahri's killing already has been seized upon by the U.S. Secretary of State Antony Blinken as a sign that the Taliban "grossly violated the Doha Agreement and repeated assurances … that they would not allow Afghan territory to be used by terrorists to threaten the security of other countries."
Taliban spokesman Zabihullah Mujahid alleged the U.S. violated the Doha Agreement by launching the strike. Afghanistan's state-run television channel — now under the Taliban — reported that President Joe Biden said al-Zawahri had been killed.
"The killing of Ayman al-Zawahri closes a chapter of al-Qaida," said Imtiaz Gul, the executive director of the Islamabad-based Center for Research and Security Studies.
In the Mideast, al-Zawahri's killing coincided with the 32nd anniversary of Iraqi dictator Saddam Hussein's invasion of Kuwait, which sparked U.S. military presence in Saudi Arabia — the same presence that bin Laden pointed to in launching the 9/11 attacks. Anwar Gargash, a senior diplomat in the United Arab Emirates, noted the timing.
It's "a chance for the region to contemplate and reflect on the absurdity of extremism, terrorism and reckless military adventures and how all of this frayed (the region's) fabric," Gargash wrote on Twitter. The "lessons and teachings are present, and hope rests on the countries of the region uniting together to guarantee security and shared development."
___
Associated Press writers Jon Gambrell and Isabel DeBre in Dubai, United Arab Emirates, contributed to this report.
Rahim Faiez And Munir Ahmed, The Associated Press
United Nations Now Claims to "Own the Science"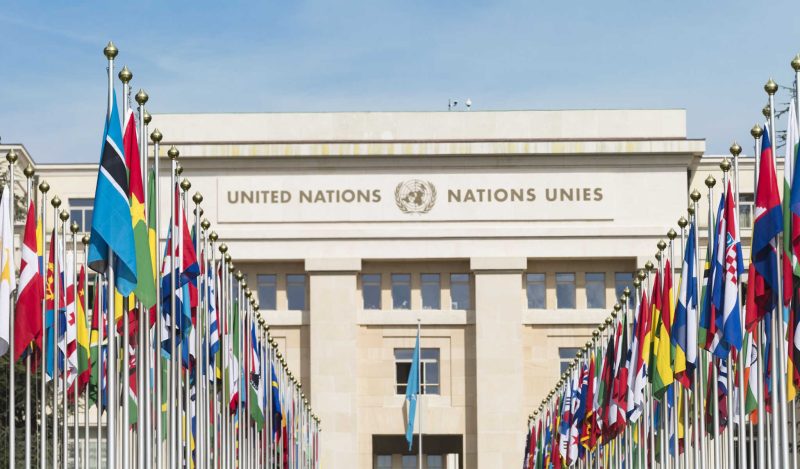 BY
ROBERT MALONE
The United Nations claims that they 'own the science.' For this reason, they have partnered with the Big Tech platforms to manipulate search results, and they are pouring vast quantities of money into globalist media outlets to ensure their version of "the science" is the one that we get to read.
The statement is from United Nations' global communications representative Melissa Fleming, who spoke on a World Economic Forum disinformation panel on Sept 28, 2022.
A transcript of that clip reads:
We partnered with Google, for example. If you Google climate change, at the top of your search, you will get all kinds of UN resources. We started this partnership when we were shocked to see that when we'd Googled climate change, we were getting incredibly distorted information right at the top.

We are becoming much more proactive. We own the science and we think that the world should know it, and the platforms themselves also do. But again, it's a huge, huge challenge that I think all sectors of society need to be very active.
The thing is – when you listen to the full panel discussion linked above, the UN speaker -Ms. Fleming is not just saying that the UN is censoring speech on climate change. She also suggests that the UN with the WEF is censoring many scientific discussions, such as the topic of COVID-19, and the UN is in the process of setting up the tools to censor ALL misinformation that the UN deems unhelpful for a "stable, peaceful, harmonious and UNITED world."
Moderating the "Tackling Disinformation" panel was the WEF managing director Adrian Monck. He states that there has been "professionalization of disinformation" including "COVID-19 state-sponsored actors engaged in that." What does that even mean? That somehow those of us critical of the COVID-19 policies are "state-sponsored" actors? Frankly, his statements during the discussion were bizarre and paranoid.
This is what is clear. The measures of the UN, acting with its strategic partner the WEF, to stifle free speech have created a dangerous situation for our country and the world. The United Nations is engaging in psyops operations, on information control on all of us. This is beyond anything we all could have imagined ten years ago. We all used to joke about "1984;" now it just seems like a cliche. Because that future is here. This is a situation that only Congress can rectify.
Melissa Fleming's remarks in this discussion were astounding. Here are a few examples:
"We partnered with Google. For example, if you Google 'climate change,' you will, at the top of your search, you will get all kinds of UN resources" — Melissa Fleming
"Another really key strategy we had was to deploy influencers […] and they were much more trusted than the United Nations." — Melissa Fleming
"We trained scientists around the world and some doctors on TikTok, and we had TikTok working with us." — Melissa Fleming
Mr. Monck. who now calls critics of the WEF and components of its great reset agenda white supremacists and anti-Semites.
"Own nothing, be happy. You might have heard the phrase. It started life as a screenshot, culled from the internet by an anonymous anti-semitic account on the image board 4chan. 'Own nothing, be happy – The Jew World Order 2030', said the post, which went viral among extremists." — Adrian Monck, WEF, 2022
This statement of course, is completely false. One could say that it is disinformation even. In other words, this is pysops from the WEF. The phrase didn't "start life as a screenshot…culled from the internet by an anonymous anti-semitic account on the image board 4chan" as the WEF director states.
The phrase came directly from a video on the WEF's own website and social media channels in 2016. The WEF still has it on their own website and it is still part of their agenda!
"You'll own nothing. And you'll be happy." — 8 Predictions for the World in 2030, WEF, 2016 (from the WEF website)
The UN, with its strategic partner the WEF, wants to own more than "The Science," they want to own and control what is published on the Internet in total. They want to own "The Politics," "The World Agenda," and "The Narrative."
The United States as a country, and the free people who are citizens of the United States, cannot let the United Nations and their World Economic Forum strategic partners control what we write and publish, what we get to read, and even what we think. We must elect leaders who are willing to stand up to the UN. Congress must become engaged – the UN is out of control, and the President of the United States is acting like a captured ally of the Globalists.
Let's be clear about this.
The United Nations' global communications representative Melissa Fleming is explicitly stating in this interview that the United Nations and their World Economic Forum partners are intentionally training and creating controlled opposition scientists, physicians, and social media influencers to assist in their global propaganda campaigns managed via partnerships with corporate media and Big Tech.
Reposted from Substack
OPEC+ weighs large oil cutback to boost sagging prices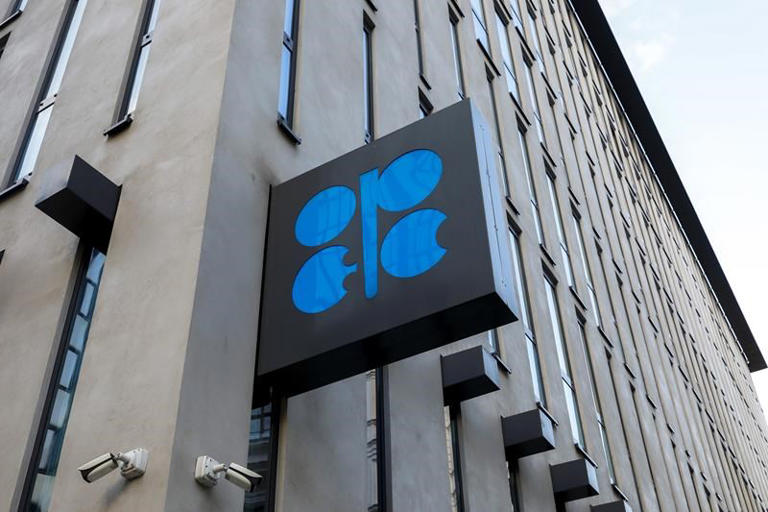 FRANKFURT, Germany (AP) — The OPEC+ alliance of oil-exporting countries on Wednesday will debate a potentially large cut in the amount of crude it ships to the global economy — a move that could help Russia weather a looming European ban on oil imports and raise gasoline prices for U.S. drivers just ahead of national midterm elections.
Energy ministers from the OPEC cartel, whose leading member is Saudi Arabia, and allied non-members including Russia are meeting in person at the group's Vienna headquarters for the first time since early 2020 at the start of the COVID-19 pandemic. Russian Deputy Prime Minister Alexander Novak, who has been sanctioned by the U.S., was attending the meeting in Austria's capital.
A production cut could benefit Russia by establishing higher prices ahead of a European Union ban on most Russian oil imports, a sanction over the invasion of Ukraine that takes effect at the end of the year, analysts at Commerzbank say.
Russia "will need to find new buyers for its oil when the EU embargo comes into force in early December and will presumably have to make further price concessions to do so," the analysts wrote in a note. "Higher prices beforehand — boosted by production cuts elsewhere — would therefore doubtless be very welcome."
Moscow also faces a separate push by the U.S. and the other Group of Seven wealthy democracies to impose a price cap on Russian oil by Dec. 5. The EU agreed Wednesday on new sanctions that are expected to include a price cap on Russian oil, an EU official said.
Oil prices surged this summer as markets worried about the loss of Russian supplies from sanctions over the war in Ukraine, but they slipped as fears about recessions in major economies and China's COVID-19 restrictions weighed on demand for crude.
The fall in oil prices has been a boon to U.S. drivers, who saw lower gasoline prices at the pump before costs recently started ticking up, and for U.S. President Joe Biden as his Democratic Party gears up for congressional elections next month.
It's unclear how much impact a production cut would have on oil prices — and thus gasoline prices — because members are already unable to meet the quotas set by OPEC+. Yet Saudi Arabia may be unwilling to strain its relationship with Russia even if the world's largest oil exporter had any reservations about cutbacks and has recently has drawn leaders from Biden to German Chancellor Olaf Scholz to talk about energy supplies.
The Commerzbank analysts said a small trim would likely see oil prices fall further, while the group would need to remove at least 500,000 barrels day from the market to bolster prices.
Such a production cut "would undoubtedly signal to the market the determination and resolve of the cartel to support oil prices," said UniCredit economist Edoardo Campanella. But supply would drop by less than announced.
"If the group cuts target production by 1 million barrels per day, actual output would likely drop by about 550,000 barrels per day — as countries like Russia or Nigeria that are producing below quota would see their formal target decline but remaining above what they can currently produce," Campanella said.
At its last meeting in September, the group reduced the amount of oil it produces by 100,000 barrels a day in October. That token cut didn't do much to boost lower oil prices, but it put markets on notice that OPEC+ was willing to act if prices kept falling.
International benchmark Brent has sagged as low as $84 in recent days after spending most of the summer months over $100 per barrel. U.S. oil prices fell below $80 per barrel Friday. Ahead of the meeting, U.S. crude traded at $86.38 and Brent at $91.66.
The White House declined to comment before OPEC leaders made a final decision on oil production, but press secretary Karine Jean-Pierre told reporters Tuesday that the U.S. would not extend releases from its strategic reserve to increase global supplies.
"We're not considering new releases," Jean-Pierre said.
Biden has tried to receive credit for gasoline prices falling from their average June peak of $5.02 — with administration officials highlighting a late March announcement that a million barrels a day would be released from the strategic reserve for six months. High inflation is a fundamental drag on Biden's approval and has dampened Democrats' chances in the midterm elections.
Gasoline prices recently turned up because of refinery outages in California and Ohio, and vary widely, from over $6 per gallon in California to under $3 in some parts of Texas and the Gulf Coast, according to motoring club federation AAA. The national average of $3.80 is up slightly but down from a record high on June 14.
One major factor weighing on oil prices has been fears of recessions in places like the U.S. and Europe and slowdowns due to China's strict COVID-19 measures.
Higher inflation is sapping consumer purchasing power, while central banks are raising interest rates to cool off overheating prices, a step that could slow economic growth. Oil prices at their summer highs, and higher natural gas prices boosted by Russian cutbacks to Europe, helped fuel inflation.
___
Associated Press reporter Josh Boak contributed from Washington.
David Mchugh, The Associated Press