Taliban under scrutiny as US kills al-Qaida leader in Kabul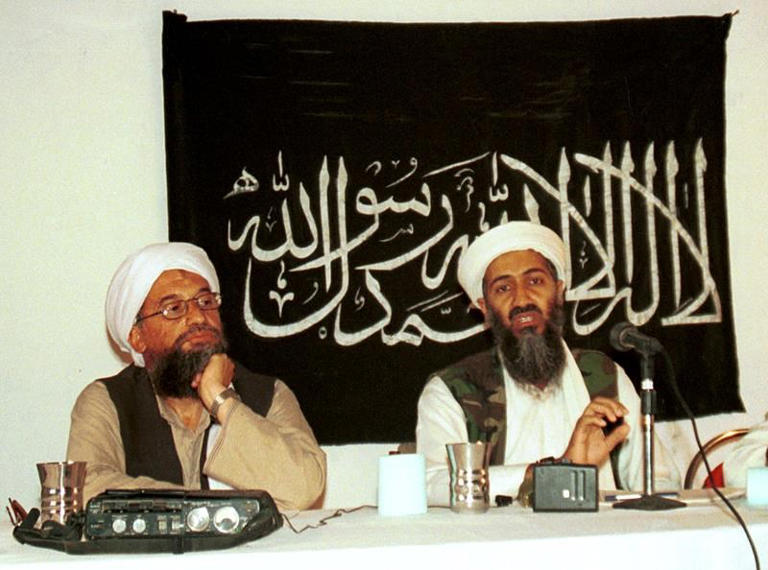 ISLAMABAD (AP) — The U.S. drone strike that killed al-Qaida leader Ayman al-Zawahri on the balcony of a Kabul safe house intensified global scrutiny Tuesday of Afghanistan's Taliban rulers and further undermined their efforts to secure international recognition and desperately needed aid.
The Taliban had promised in the 2020 Doha Agreement on the terms of the U.S. withdrawal from Afghanistan that they would not harbor al-Qaida members. Nearly a year after the U.S. military's chaotic pullout from Afghanistan, al-Zawahri's killing raises questions about the involvement of Taliban leaders in sheltering a mastermind of the 9/11 terror attacks and one of America's most-wanted fugitives.
The safe house is in Kabul's upscale Shirpur neighborhood, home to several Taliban leaders who had moved into mansions of former top Afghan officials of the toppled Western-backed government.
The Taliban initially sought to describe the strike as America violating the Doha deal, which also includes a Taliban pledge not to shelter those seeking to attack the United States — something al-Zawahri had done for years in internet videos and online screeds. The Taliban have yet to say who was killed in the strike.
Meanwhile, rumors persist of unease in the Taliban ranks — particularly between the powerful group known as the Haqqani network, which apparently sheltered al-Zawahri, and other Taliban figures.
"The killing of Ayman al-Zawahri has raised many questions," said one Pakistani intelligence official, who spoke on condition of anonymity to The Associated Press as he wasn't authorized to speak publicly to reporters. Al-Zawahri took over as al-Qaida's leader after Osama bin Laden was killed in Pakistan in 2011, in an operation by U.S. Navy SEALs.
"The Taliban were aware of his presence in Kabul, and if they were not aware of it, they need to explain their position," the official said.
The strike early Sunday shook awake Shirpur, once home to historic buildings bulldozed in 2003 to make way for luxury homes for officials in Afghanistan's Western-backed government and international aid organizations. After the U.S. withdrawal in August 2021, the Taliban elite began taking some of the abandoned homes there.
The house where al-Zawahri stayed was the home of a top aide to senior Taliban leader Sirajuddin Haqqani, according to a senior U.S. intelligence official. Taliban officials blocked AP journalists in Kabul from reaching the damaged house on Tuesday.
The U.N. Security Council was informed by monitors of militant groups in July that al-Qaida enjoys greater freedom in Afghanistan under the Taliban, but confines itself to advising and supporting the country's new rulers.
A report by the monitors said the two groups remain close and that al-Qaida fighters, estimated to number between 180 to 400, are represented "at the individual level" among Taliban combat units.
The monitors said it's unlikely al-Qaida will seek to mount direct attacks outside Afghanistan, "owing to a lack of capability and restraint on the part of the Taliban, as well as an unwillingness to jeopardize their recent gains" such as having a safe haven and improved resources.
During the first half of 2022, al-Zawahri increasingly reached out to supporters with video and audio messages, including assurances that al-Qaida can compete with the Islamic State group for leadership of a global movement, the report by the Analytical Support and Sanctions Monitoring Team said.
IS militants have emerged as a major threat to the Taliban over the past year, carrying out a series of deadly attacks against Taliban targets and civilians.
The Haqqani network is an Afghan Islamic insurgent group, built around the family of the same name. In the 1980s, it fought Soviet forces and over the past 20 years, it battled U.S.-led NATO troops and the former Afghanistan government.
Sirajuddin Haqqani has also served as the first deputy leader of the Taliban movement since 2016. Since last August, he also served the appointed interior ministry of the Taliban government. The U.S. government maintains a $10 million bounty on him for "numerous significant kidnappings and attacks against U.S. and coalition forces in Afghanistan, the Afghan government and civilian targets."
But the Haqqanis, from Afghanistan's eastern Khost province, have disagreed with others in the Taliban leadership, mostly from the southern provinces of Helmand and Kandahar. Some believe Sirajuddin Haqqani wants more power. Other Taliban figures have opposed the Haqqanis' violent attacks against civilians in Kabul and elsewhere.
"It seems to me that the power struggle within the Taliban is general. It's not necessarily about the U.S. or about the international community. It's about the new regime, how to share power within the new regime, who gets what position, who gets to control what ministries, to decide the general policies and so on," said Jerome Drevon, the International Crisis Group's senior analyst studying Islamist militant groups.
"It's not that surprising that the building would be owned by the Haqqani family. … That creates a tension between what the Taliban movement is, especially in terms of how it's trying to reach out to the international community, to normalize itself and so on," he said.
The timing of the strike also couldn't come at a worse time politically for the Taliban. The militants face international condemnation for refusing to reopen schools for girls above the sixth grade, despite earlier promises. The United Nations mission to Afghanistan also criticized the Taliban for human rights abuses under their rule.
The U.S. and its allies have cut off billions in development funds that kept the government afloat in part over the abuses, as well as froze billions in Afghan national assets.
This sent the already shattered economy into free fall, increasing poverty dramatically and creating one of the world's worst humanitarian crises. Millions, struggling to feed their families, are kept alive by a massive U.N.-led relief effort.
The Taliban have been trying to reopen the taps to that aid and their reserves. However, al-Zawahri's killing already has been seized upon by the U.S. Secretary of State Antony Blinken as a sign that the Taliban "grossly violated the Doha Agreement and repeated assurances … that they would not allow Afghan territory to be used by terrorists to threaten the security of other countries."
Taliban spokesman Zabihullah Mujahid alleged the U.S. violated the Doha Agreement by launching the strike. Afghanistan's state-run television channel — now under the Taliban — reported that President Joe Biden said al-Zawahri had been killed.
"The killing of Ayman al-Zawahri closes a chapter of al-Qaida," said Imtiaz Gul, the executive director of the Islamabad-based Center for Research and Security Studies.
In the Mideast, al-Zawahri's killing coincided with the 32nd anniversary of Iraqi dictator Saddam Hussein's invasion of Kuwait, which sparked U.S. military presence in Saudi Arabia — the same presence that bin Laden pointed to in launching the 9/11 attacks. Anwar Gargash, a senior diplomat in the United Arab Emirates, noted the timing.
It's "a chance for the region to contemplate and reflect on the absurdity of extremism, terrorism and reckless military adventures and how all of this frayed (the region's) fabric," Gargash wrote on Twitter. The "lessons and teachings are present, and hope rests on the countries of the region uniting together to guarantee security and shared development."
___
Associated Press writers Jon Gambrell and Isabel DeBre in Dubai, United Arab Emirates, contributed to this report.
Rahim Faiez And Munir Ahmed, The Associated Press
WHO decides the COVID-19 global emergency isn't over
The World Health Organization decided Monday not to declare an end to the COVID-19 global public health emergency.
Tedros Adhanom Ghebreyesus, the director-general of the international body, said Monday "there is no doubt that we're in a far better situation now" than a year ago, when the highly transmissible Omicron variant was at its peak.
But Tedros warned that in the last eight weeks, at least 170,000 people have died around the world in connection with the SARS-CoV-2 virus. He called for at-risk groups to be fully vaccinated, an increase in testing and early use of antivirals, an expansion of lab networks, and a fight against "misinformation" about the pandemic.
"We remain hopeful that in the coming year, the world will transition to a new phase in which we reduce hospitalizations and deaths to the lowest possible level," he said.
What would it mean if the WHO had decided to lift that designation?
By declaring a global emergency, the WHO essentially sounded the alarm on a serious worldwide health risk that required international co-operation.
It triggered a legally binding response among WHO member countries, including Canada, and allowed the organization to make temporary recommendations to those countries to prevent or deal with the threat.
Over the last few years those recommendations have included quarantining infected people and their close contacts and border testing and closures.
The formal designation was made on Jan. 30, 2020, when 99 per cent of confirmed COVID-19 cases were still restricted to China.
Even if that designation is lifted, it doesn't mean the pandemic is over or that the threat has ended.
Why was the WHO considering it now?
Monday marks three years to the day since Tedros first declared the then little-understood coronavirus a global health emergency.
Since then, a committee of global experts has met every three months to offer advice on whether the pandemic still meets that definition.
"As we enter the fourth year of the pandemic, we are certainly in a much better position now than we were a year ago when the Omicron wave was at its peak and more than 70 thousand deaths were being reported to WHO each week," Tedros told the committee Friday.
At the previous meeting in October, he said weekly reported COVID-19 deaths had nearly reached their lowest levels since the beginning of the pandemic.
On Friday though, Tedros appeared to caution the committee against being too optimistic.
He said the number of weekly deaths had been rising since early December, particularly since public health restrictions were lifted in China.
"In total, over the past eight weeks, more than 170,000 deaths have been reported. The actual number is certainly much higher," he said.
He also reminded the experts the pandemic response remains "hobbled" in countries without COVID-19 vaccines and therapeutics.
Even in countries with such tools at their disposal, public trust in those life-saving medicines has been undermined by disinformation campaigns, health systems remain overwhelmed because of staff shortages, and COVID-19 surveillance efforts have been massively scaled down.
What will Canada do differently once the WHO declares the emergency over?
Nothing much. At a press conference Friday, Canada's chief public health officer Dr. Theresa Tam said no matter what the WHO decided, Canada would continue to track cases, serious illnesses and deaths, as well as roll out vaccination campaigns.
Cases, hospitalizations and deaths associated with the virus spiked noticeably over Christmas and in early January, Tam said, but all now appear to be trending down.
"We mustn't, I think, let go of the gains that we've had in the last several years," she said.
"I think whatever the decision is made by the director-general of WHO, I think we just need to keep going with what we're doing now."
Whose decision was it not to end the emergency?
The final call was ultimately up to Tedros, but he was informed by the advice of the emergency committee.
The group, first struck in 2020 when the threat of COVID-19 first came to light, voted Friday on whether or not to maintain the formal emergency designation.
When will the pandemic finally be over?
It's still difficult to say because COVID-19 is still spreading rampantly around the world.
The WHO declared COVID-19 a pandemic a month and a half after designating it a global emergency, and at the time Tedros took pains to explain the two classifications are not one and the same.
"Describing the situation as a pandemic does not change WHO's assessment of the threat posed by this virus. It doesn't change what WHO is doing, and it doesn't change what countries should do," Tedros said on March 11, 2020.
Last fall he declared the end of the pandemic was "in sight," but it is difficult to say when it will fully come into view.
This report by The Canadian Press was first published Jan. 30, 2023.
— With files from The Associated Press.
British health researcher says authorities in Canada, US, and UK are doing nothing about thousands of excess deaths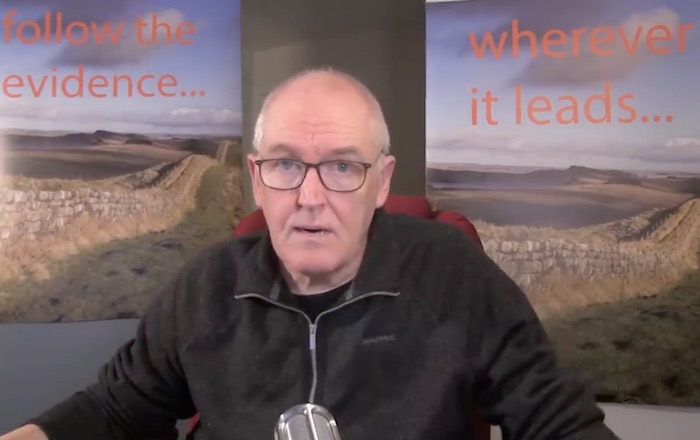 About six months ago, the Province of Alberta's annual cause of deaths statistics briefly made headlines around the world. For the first time "unknown causes of mortality" was the leading cause of death in the province. Just a few years earlier, "unknown causes" wasn't even on the top ten list.
Province of Alberta Cause of Death Statistics 2021
An Alberta taxpayer might expect the province to call an inquiry into this shocking development to see if there's not some way to protect the lives of thousands of Albertans. So far this has not happened.
Now similar shocking statistics are starting to emerge nationally and around the world. British health researcher John Campbell has looked at the data coming from Canada, Britain, the US and Australia among other nations. He's noticed a very significant and distressing increase in "excess deaths". The number of excess deaths is quickly adding up to the hundreds of thousands. Of course some of these deaths can be attributed to COVID-19, but the vast majority are not.
In this video, Dr. Campbell reveals the data he's found and offers some pointed criticism to our political leaders. Canada is singled out as "quite pathetic" for not even sharing cause death statistics after August of 2022. Campbell says "I think we're in somewhat of an international emergency not being responded to as I would like by our governments in any way, shape, or form. In fact they seem to be ignoring it. As indeed do most of the mainstream media."
"This demands an explanation. And we're not getting one."
From Dr. John Campbell – British health researcher / instructor
Excess deaths in 30 countries
Dr. Campbell's presentation notes including links to information sources
US, Weekly Cumulative All-Cause Excess Deaths
https://www.usmortality.com/deaths/ex…
Excess deaths 2022 (Up to December 1st) 242,224
https://www150.statcan.gc.ca/n1/pub/7…
https://www23.statcan.gc.ca/imdb/p2SV…
Australian Bureau of Statistics
Provisional Mortality Statistics
Reference period, Jan – Sep 2022
144,650 deaths that occurred by 30 September 19,986 (16.0%) more than the historical average.
Deaths attributed to covid, 8,160
October covid deaths, 232
Australia, September 2022 13,675 deaths (doctor certified) 1,814 were coroner referred.
UK, ONS https://www.ons.gov.uk/peoplepopulati…
UK Prevalence
2.61% in England (1 in 40 people)
3.94% in Wales (1 in 25 people)
4.22% in Northern Ireland (1 in 25 people)
3.26% in Scotland (1 in 30 people)
Deaths and excess deaths
(W/E week 13th January 2023)
A total of 19,916 deaths were registered in the UK
20.4% above the five-year average.
Covid UK deaths
1,059 deaths involving COVID-19 registered (up 842 on the week)
Deaths involving COVID-19 accounted for 5.3% of all deaths UK,
Office for Health Improvement https://www.gov.uk/government/statist…
Excess deaths in all age groups, (0 to 24 years) UK,
Institute and Faculty of Actuaries https://actuaries.org.uk/news-and-med…
Mortality rates in 2022 compare to 2019 at different ages 2022,
mortality, 7.8% higher for ages 20-44
In the UK, the second half of 2022
26,300 excess deaths, compared to 4,700 in the first half of 2022 Europe,
EuroMOMO,
Bulletin week 2 2023 https://www.euromomo.eu
Pooled EuroMOMO, all-cause mortalit
Elevated level of excess mortality, overall and in all age groups.
Data from 25 European countries or subnational regions
Average levels from pre 2020 https://www.health.govt.nz/nz-health-… https://www.stats.govt.nz/topics/birt…
Year ended September 2021,
total of 34,578 deaths Year ended September 2022, total of 38,052 deaths