Supreme Court of Canada won't hear unvaccinated woman's case for organ donation
The Supreme Court of Canada will not hear the appeal of an Alberta woman who was unwilling to be vaccinated against COVID-19 in order to get a life-saving organ transplant.
Annette Lewis was diagnosed with a terminal disease in 2018 and was told she would not survive unless she received an organ transplant.
She was placed on a transplant wait list in 2020, but was informed a year later she would need to get the COVID-19 vaccine to receive the organ.
Lewis said taking the vaccine would offend her conscience and argued the requirement violated her Charter rights to life, conscience, liberty and security of the person.
"I ought to have the choice about what goes into my body, and a life-saving treatment cannot be denied to me because I chose not to take an experimental treatment for a condition — COVID-19 — which I do not have and which I may never have," Lewis said in an affidavit previously submitted to court.
The case was dismissed by an Alberta court, which said the Charter has no application to clinical treatment decisions, in particular for doctors establishing preconditions for organ transplants.
Justice Paul Belzil ruled that standard of care must be the same for all potential recipients or it could result in "medical chaos."
The Alberta Court of Appeal upheld the decision, prompting Lewis's appeal to the Supreme Court of Canada.
"Ms. Lewis is deeply disappointed that the Supreme Court of Canada decided not to hear her case," Allison Pejovic, Lewis's lawyer, said in a news release from the Justice Centre for Constitutional Freedoms.
"She had hoped that justice would prevail in the courts for herself and other unvaccinated transplant candidates across Canada."
Pejovic said Lewis's constitutional challenge ends with the Supreme Court of Canada's dismissal but she will continue trying to get the life-saving surgery.
Lewis recently filed a separate legal action against Alberta Health Services, an Alberta hospital and the transplant doctors.
There is a publication ban on the doctors' identities, the organ involved and the location of the transplant program.
Lewis is arguing negligence in the decision to remove her from the high-priority transplant list, saying it amounts to medical malpractice.
The Justice Centre for Constitutional Freedoms said Lewis will ask the court at an upcoming injunction hearing to grant an immediate reinstatement to the transplant list pending the result of the court action.
Why the Secrecy Over Vaccine Contracts?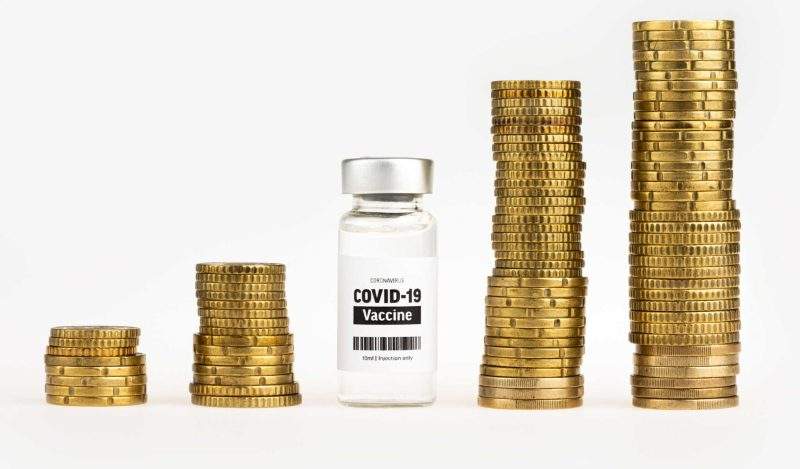 BY
MARYANNE DEMASI
Major international governments have signed multibillion-dollar legal contracts with drug companies in order to secure access to covid-19 vaccines.
But the drug companies and governments have refused to divulge details, saying the information is "commercial in confidence."
In 2021, we got our first peek at contracts between Pfizer and various international countries after they were leaked to The Bureau of Investigative Journalism and US consumer group Public Citizen.
"The contracts offer a rare glimpse into the power one pharmaceutical corporation has gained to silence governments, throttle supply, shift risk and maximise profits in the worst public health crisis in a century," said Zain Rizvi, author of the Public Citizen report.
Pfizer was accused of "bullying" governments during contract negotiations, asking some Latin American countries to put up sovereign assets, such as embassy buildings and military bases, as a guarantee against the cost of any future legal cases.
High court decision
Last month, a South African NGO called Health Justice Initiative won a high court challenge to gain access to all of South Africa's covid-19 vaccine contracts.
Tony Nikolic, an Australian solicitor from law firm Ashley, Francina, Leonard & Associates, reviewed the Pfizer contract and says it reads like South Africa was "held to ransom" over the deal.
"It's a one-sided contract. Pfizer gets all of the profits and none of the risks," says Nikolic. "It's akin to extortion, there's absolutely no liability for the vaccine manufacturer in terms of injuries that may arise from their product."
The South African government agreed to "indemnify, defend and hold harmless" Pfizer and all its affiliates from "any and all suits, claims, actions, demands, losses, damages, liabilities settlements, penalties, fines, costs and expenses" arising from the vaccine.
It also says the government will "create, dedicate, and maintain a no-fault compensation fund sufficient to undertake and completely fulfil the indemnification obligations….. for damage, injury, or harm arising out of, relating to, or resulting from the development, administration, or use of the vaccine."
Nikolic says, "It's like the manufacturers could ask for anything they wanted. There was such panic at the time and images in the media of people dying in the streets created a real sense of fear and insecurity around the world."
The protection against liability is not only in place for the initial vaccine formulation, but for "any or all related strains, mutations, modifications or derivatives of the foregoing that are procured by Purchaser."
"What this means," explains Nikolic, "is that Pfizer can modify its vaccine to match whatever variants emerge, and still have all the same protections against liability. This is nothing more than a cash cow for Pfizer, they are privatising the profits, whilst socialising the costs."
Pfizer charged the South African government $10 per dose, which is nearly 33 percent more than the $6.75 "cost price" it reportedly charged the African Union.
"In my view, this is why Pfizer wants the details kept secret, so that it can protect the various price differences between countries. It's classic price gouging with a predatory twist, that is why procurement transparency is essential," says Nikolic.
Long-term safety?
The contract states "the long-term effects and efficacy of the vaccine are not currently known and that there may be adverse effects of the Vaccine that are not currently known."
Nikolic says this is in stark contrast to the public health messages at the time.
"We had politicians and key opinion leaders telling people that the vaccines were 'safe and effective' when the procurement contracts themselves did not make such claims," says Nikolic.
"The contract clearly indicates that adverse effects were unknown at the time of signing. The burden of proof should never have been on the people to prove the vaccine was unsafe, it should have been on the manufacturer to prove the vaccine was safe," he adds.
Nikolic has spent the last two years trying to access the procurement contracts signed by the Australian Government.
"Australians are still in the dark about what is contained within these contracts. We know it gave liability protection to the vaccine manufacturers like other countries, but that's the extent of it," says Nikolic.
"We need to know what our politicians knew at the time of signing the deal. And we need to know how much money we, the taxpayer, spent for a vaccine that turned out to be far less safe or effective than promised,' he adds.
In a recent Australian Senate committee hearing, Queensland Senator Malcolm Roberts grilled Pfizer executives under oath about the indemnity clauses in its contract with the Australian government, but Pfizer refused to give details.
"The contents of Pfizer's contract with the Australian Government remains confidential," said Pfizer Australia's medical director Krishan Thiru.
In 2021, Nikolic mounted a legal challenge against covid-19 vaccine mandates in the NSW Supreme Court where he tried to subpoena the Pfizer contract, but his request was blocked.
Undeterred, Nikolic submitted an FOI request to the Australian Department of Health.
The FOI request, however, was denied because the contracts "contain information that is confidential in nature" such as "trade secrets and commercially valuable information." It stated:
"The documents contain commercial information regarding the procurement of vaccines to Australia. The documents contain information specifically relevant to the unique commercial arrangements between the department and third parties, including indicative prices, payment terms, professional indemnity, ongoing funding measures, manufacturing details and production measures."
Nikolic says, "It's unethical, potentially unlawful and immoral for them to argue that the right to preserve commercial confidence overrides the right for public safety, it just doesn't make sense."
He adds, "It just boggles the mind how governments just rolled over and entered into agreements with companies like Pfizer that have a long track record of breaching the False Claims Act resulting in billion-dollar criminal and civil liability."
Reposted from the author's Substack
Yes, You Are Being Manipulated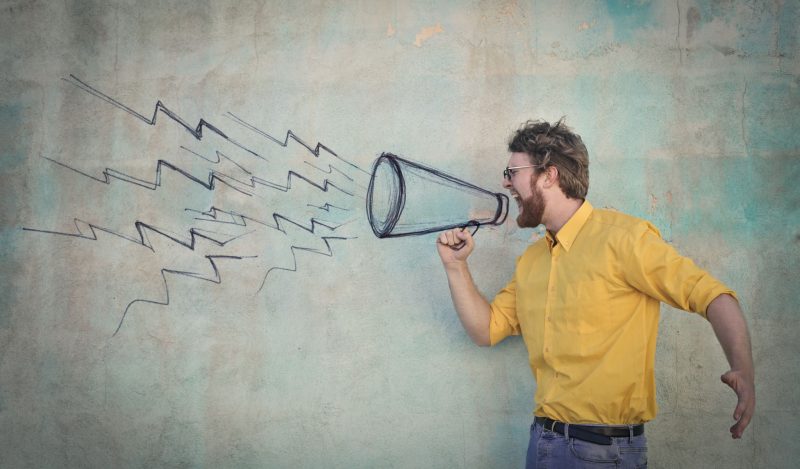 BY
ROBERT MALONE
Pubmed is a government aggregator site for peer-reviewed research.
Recently, a search on Pubmed using the search terms "COVID-19 vaccines" revealed a shocking trend. So, what did I find?
There are literally thousands of peer-reviewed studies on vaccine hesitancy and how the government can overcome it. In sum, there are over 6,000 such studies on Pubmed. A more narrowly focused search on endnote pulled up about 1,250 studies. These studies have a wide range of topics, but most focus on which groups of people are vaccine-hesitant, statistics on these populations, as well as how to overcome vaccine hesitancy through propaganda, censorship, the law, and behavioral control.
The fact is that our government, governments from around the world, the WHO and UNICEF have spent billions of dollars in a misguided attempt to try to figure out how to make people take (coerce, compel, and entice) these experimental medical products (COVID-19 vaccines). This was clearly a coordinated effort.
This monumental worldwide effort to manipulate beliefs has eliminated informed consent. Informed consent is the idea that a person must be given sufficient information before making decisions about their medical care. Pertinent information includes risks and benefits of treatments, the patient's role in treatment, alternative treatments, and the person's right to refuse treatment. When people cannot get reliable safety information on whether to take an experimental product or any medical product, when they are being coerced and are not informed of important safety considerations, informed consent is gone.
Of particular concern is the vaccine hesitancy clinical trials that are specifically designed to see what types of propaganda, nudging, computational propaganda, and behavioral modifications work best to elicit compliance from entire populations. In funding such studies, the government and worldwide leadership have endeavored to eliminate informed consent.
Remember, the US only has Emergency Use Authorized COVID vaccines available. These products have not had to go through the rigors of the clinical trial process to receive full licensure. Of course, much of what has been labeled as misinformation over the past three years has been proven to be truth. People were not allowed to know the truth through propaganda, censorship, and coercion.
These studies have been bought and paid for mostly by the US government, UNICEF or NGO/astroturf organizations working on their behalf.
This is basically taxpayer-funded market research to garner compliance for the COVID-19 vaccine rollout. Marketing research and methods to coerce large populations by the US government for the likes of Pfizer and Moderna.
So, Dr. Mandy Cohen, the Director of the CDC is right. These experimental vaccines have been studied more than any vaccine in history – to ensure 100 percent uptake by the global population.
---
Below is a recent paper, whose authors work for the Health and Human Services – our government.
From the Abstract:
"the US Department of Health and Human Services launched the We Can Do This public education campaign in April 2021 to increase vaccine confidence.

The campaign uses a mix of digital, television, print, radio, and out-of-home channels to reach target audiences…

The size and length of the Department of Health and Human Services We Can Do This public education campaign make it uniquely situated to examine the impact of a digital campaign on COVID-19 vaccination, which may help inform future vaccine communication efforts and broader public education efforts.

These findings suggest that campaign digital dose is positively associated with COVID-19 vaccination uptake among US adults; future research assessing campaign impact on reduced COVID-19–attributed morbidity and mortality and other benefits is recommended. This study indicates that digital channels have played an important role in the COVID-19 pandemic response.

Digital outreach may be integral in addressing future pandemics and could even play a role in addressing nonpandemic public health crises."
Re-read that last sentence again. Not only did the US government (HHS) have a huge campaign to program our minds during COVID to increase uptake of the "vaccine;" they are now planning how to use this "Digital outreach" for non-pandemic purposes…
This campaign was bombarded the American people with propaganda, paid for by the US Government. From the article:
The We Can Do This campaign aims to influence COVID-19 vaccine confidence and uptake through the dissemination of advertisements (eg, 30-second videos and static images with text) that address key attitudinal and behavioral constructs relevant to these outcomes across a mix of traditional and new media channels. These channels include television, radio, and print media; site direct (digital advertising directly purchased on websites), programmatic (digital advertising purchased through automated marketplace platforms to reach audiences across a range of websites, apps, and platforms), and paid social media (advertising bought directly on social media platforms) advertisements; earned media; partnerships; and influencer engagement. To reach diverse audiences, the campaign has engaged simultaneously with the general population and with specific racial and ethnic audiences through tailored communications in more than 14 languages, including English and Spanish.

Between April 5 and September 26, 2021, according to Nielsen Digital and Total Ad Ratings (see Multimedia Appendix 1), the campaign is estimated to have reached more than 90 percent of US adults an average of 20.9 times across measured television and digital channels (Nielsen Digital Ad Ratings, unpublished data, 2021). In addition to the campaign's national reach, it also delivered extra ads to markets, zip codes, and population segments with higher proportions of vaccine-hesitant adults and higher COVID-19 prevalence. As the vaccination uptake rate varied across designated market areas (DMAs), the campaign also took vaccination rates into account when deciding where to deliver these extra ads to help encourage first-dose vaccination.
This campaign not only utilized propaganda, it is also used known neuro-linguistic programming techniques, such as repetitive messaging.
They then did a large clinical trial to see how these techniques affected people's decision to get the mRNA "vaccine." The results showed that this huge propaganda campaign was hugely successful in getting people to take the jab.
---
The problem with propaganda and censorship is that the use of such by governments and world leaders is that it is a slippery slope.
As documented in the paper above, our government leaders now know that the use of such tools was successful in increasing vaccine uptake. The administrative state is only going to increase their use of such techniques during the next health crisis. Climate change or gun violence seem logical choices for more governmental propaganda and censorship.
Yep – there is good evidence that the government is paying for studies such as these:
Finally, the public is waking up to these tactics. As the experimental vaccines failed, the masks were again documented to not work, the economic impact of the lockdowns was exposed and school age children now show cognitive declines from school closures, much of the public is skeptical and untrusting. This is a good thing. This is progress for the people, for our country.
The administrative state will not give up easily; they are only going to increase their use of these behavioral modification tools, propaganda, and censorship. But next time, they will have a bigger fight on their hands.
Republished from the author's Substack
---
Author