Smith says no COVID-19 pardons because Canadian system doesn't work like the U.S.
By Dean Bennett in Edmonton
Alberta Premier Danielle Smith says she is no longer pursuing amnesty for COVID-19 health-rule violators because Canada doesn't work that way.
"Because we've been so influenced by the (United) States, I think that some people think that a premier has the same power as they do in the States of clemency or offering pardons," Smith told the Shaun Newman podcast Monday.
"I've not observed that that's the case in Canada. We just have a different criminal justice and different legal system, and once things have been handed over for prosecution, politicians have to be hands off."
However, law professor Lorian Hardcastle says there is a way.
Hardcastle says pardoning provisions exist at the federal level and Ottawa has used them to offer exemptions to those convicted of simple criminal possession of cannabis.
Hardcastle says a similar framework for COVID-19 public health violations would be unusual at the provincial level but could be done if Smith's government passes a bill to set up the framework.
"She could pass legislation and do this," said Hardcastle, an associate in the University of Calgary's faculty of law, who specializes in health law and policy.
"I think, though, that given her other policy priorities, I'm not sure she would do that, particularly given the heat that she has taken in recent days for some of her comments around interfering in other ways with these cases."
Smith's office, asked if the premier would consider such a bill, said in a one-line statement: "The government of Alberta is not contemplating any such legislation."
Smith has come under fire over COVID-19 prosecutions and pardons after announcing last week she was no longer pursuing amnesties but instead talking to prosecutors about how they proceed with cases involving violations of COVID-19 public health orders.
"It is a bit frustrating, there's no question, that once the wheels of justice roll on certain cases that there really isn't anything a politician can do other than watch it play out," Smith told Newman.
"That's the kind of decision-making we have to leave to the Crown prosecutors."
Smith has delivered multiple — and at times contradictory — explanations for who she talked to and what was talked about regarding prosecutions.
Just before Christmas, she told Rebel News she was meeting with prosecutors and urging them to consider that she believes the public is no longer onside with prosecuting such cases. She said she also asked prosecutors to consider the cases were failing in court.
Last week, in a scrum with reporters, Smith repeated that she was talking to prosecutors but didn't mention she had asked them to consider factors unique to the COVID-19 cases.
Instead, she said she only reminded prosecutors of the overarching guidelines for pursuing any case: it has to be in the public interest and have a reasonable chance of conviction.
The Opposition NDP called for an independent investigation into whether Smith interfered in the administration of justice by trying to influence prosecutors.
"(Smith) is either lying now or she was lying then. Clearly lying is happening. There is a lot of lying going on," said NDP Leader Rachel Notley.
In response, Smith said in a statement Friday, "my language may have been imprecise."
In that statement, Smith also said she had not met with prosecutors – an assertion corroborated by the Justice Department — but with Justice Minister Tyler Shandro and the deputy attorney general to discuss "options" on the outstanding cases.
A day later, on her Corus radio call-in show, Smith did not mention she was seeking options but said the meeting with Shandro and the deputy attorney general was about reminding them that the cases have to be in the public interest and have a reasonable chance of conviction.
"I've never called a Crown prosecutor. You're not allowed to do that as a politician. Everyone knows that," Smith told her radio listeners.
Smith has also twice in previous statements said her involvement in the cases is ongoing and that she continues to ask questions as cases came up.
On the Newman podcast, she suggested that is no longer happening: "I'm watching it all with great interest and watching to see what those judgments are. But I do have to let that process play out."
Smith has been a staunch advocate of protesters against COVID-19 health restrictions.
She became premier in October after winning the United Conservative Party leadership and promising to redress perceived abuses of individual rights and freedoms during the pandemic.
As premier, Smith has apologized to those charged under the restrictions and called those unvaccinated against the virus the most discriminated group she has seen in her lifetime.
In late October, when asked by reporters about offering amnesty to those prosecuted for breaking COVID-19 rules, Smith said she would pursue it.
"The things that come to top of mind for me are people who got arrested as pastors and people given fines for not wearing masks," said Smith at the time.
"I'm going to look into the range of outstanding fines and get some legal advice on which ones we are able to cancel and provide amnesty for.
"My view has been that these were political decisions that were made and so I think that they can be political decisions to offer a reversal, but I do want to get some legal advice on that first."
This report by The Canadian Press was first published Jan. 16, 2023.
Writer opposing Free Alberta Strategy in national article confuses chartered banks with financial institutions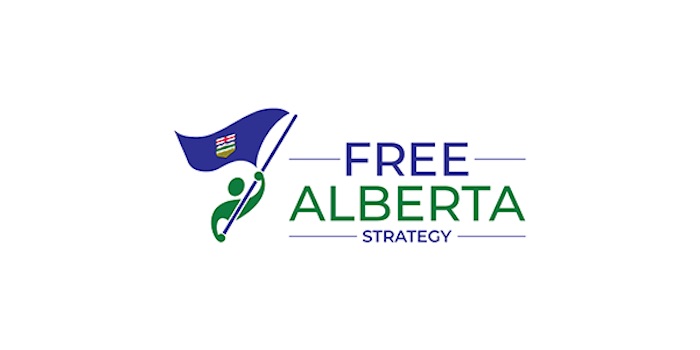 From the Free Alberta Strategy Team
In a new article published in the federal-government-funded "The Conversation" publication, Robert L. Ascah, a researcher at the also-federal-government-funded Parkland Institute, attempts to lay the hatchet to the Free Alberta Strategy.
In his piece, entitled "What the Free Alberta Strategy gets wrong about Canada's banking system," Mr. Ascah argues that the Alberta Independent Banking Act that is proposed in the Free Alberta Strategy report is unconstitutional because banking is an entirely federal area of jurisdiction.
Here is the key quote from Mr. Ascah:
"The Free Alberta Strategy, however, purports to allow Alberta to incorporate and regulate banks, which is clearly unconstitutional. There's no mention that this proposal is beyond the powers of the provincial legislature."
But, as so often seems to happen, this latest Free Alberta Strategy critic clearly doesn't appear to have read – or taken the time to understand – what the Free Alberta Strategy is actually proposing.
While it's true that "chartered banks" are federally regulated, that doesn't mean that any type or form of "banking", as the term is colloquially used, must be federally regulated.
Credit unions, for example, offer "banking" services, while not being "chartered banks" that are federally regulated.
This definition, while technical, is the crux of the issue.
And while we admit that this is very technical, when you're talking about writing laws, technicalities matter a lot.
To be clear, here is the exact proposal from the Free Alberta Strategy report itself:
1. Expanding the number of provincially regulated financial institutions and credit unions;
2. Promoting private ownership of these new financial institutions; and
3. Mandating that all provincially regulated financial institutions and credit unions (including ATB) remain compliant with the Alberta Sovereignty Act as it relates to the non-enforcement of federal laws and court decisions deemed to infringe unduly on Alberta's provincial jurisdiction.
You will note, very clearly, that this proposal in our Free Alberta Strategy report talks about "provincially regulated financial institutions" not "chartered banks".
This is because the authors of the strategy understand (unlike Mr. Ascah, apparently) that while "chartered banks" must be regulated by the federal government, "financial institutions" can be regulated by the provincial government.
This is exactly why our Free Alberta Strategy report suggests modelling any new "banks" in Alberta on ATB Financial (previously known as Alberta Treasury Branches), which is a long-standing Alberta financial institution.
(Note: Although ATB is a crown corporation, our proposal envisages privately owned and operated financial institutions, not more government-owned and operated financial institutions. Just in case anyone was worried we were suddenly advocating for bigger government!)
Just as Alberta's credit unions are not "chartered banks" and so are not federally regulated, ATB Financial is not a "chartered bank", and so it is not regulated by the federal government.
ATB Financial is a "financial institution" that is provincially regulated by the Alberta government under the ATB Financial Act.
This is precisely what the Free Alberta Strategy report proposes – an increase in the number of provincially regulated financial institutions in Alberta.
We can clearly see then that, despite the claim by Mr. Ascah that provincial regulation of banking is unconstitutional, the mere existence of ATB is proof that our proposal is, in fact, constitutional.
The remainder of Mr. Ascah's article goes on to argue that if Alberta unconstitutionally incorporated its own new "chartered banks", the federal government would cut those banks off from being able to transfer funds to other banks in Canada, making them impractical for the public to use.
Maybe it's true that the federal government would cut off any unauthorized provincial "chartered banks" from payment mechanisms.
But, given no one is proposing Alberta incorporate its own new "chartered banks", this entire second half of the article is an irrelevant straw man argument.
Again, the Free Alberta Strategy proposes to incorporate new provincially regulated financial institutions, like ATB.
And, in case you haven't noticed, ATB has not been cut off from being able to transfer funds to other banks by the federal government, because – shock – the existence of ATB is perfectly constitutional.
The real question then, is whether or not the first half of Mr. Ascah's article, where he claims we are proposing to do something unconstitutional, is simply a misunderstanding, or a deliberately misleading diatribe.
Either way, such a fundamental error really makes you wonder why the Parkland Institute would allow the article to be published at all!
Are Parkland Institute staff no longer expected to read the thing they are publicly criticizing anymore?
Are The Conversation editors no longer expected to check whether their authors have their facts straight?
Perhaps the oddest part of this whole situation is that the Parkland Institute, where Mr. Ascah works, has previously written about the benefits of having an Alberta-based, Alberta-regulated financial institution!
They did so in a report that goes into detail explaining the difference between federally regulated chartered banks and provincially regulated financial institutions!
Even stranger still – which Parkland Institute researcher do you think it was who wrote this report?
Yes, you guessed it, it was Robert L. Ascah!
It gets worse…
Once upon a time, Mr. Ascah worked at Alberta Treasury, the government department that is responsible for regulating ATB.
Then, after he worked at Alberta Treasury, Mr. Ascah went to work at ATB itself, where he was responsible for government relations, strategic planning, and economic research.
That's right folks…
Our Free Alberta Strategy critic, who attacked us by claiming that provincially regulated financial institutions are unconstitutional, actually worked as a senior executive at both the organization he claims is unconstitutional, and the organization that is supposed to regulate the thing that he claims is unconstitutional.
We must either believe, then:
That Mr. Ascah, who has written about the benefits of provincially-regulated financial institutions, has worked for a provincially-regulated financial institution, and has worked for the organization that regulates provincially-regulated financial institutions, is somehow entirely unaware that provincially-regulated financial institutions are legal.
Or, we must believe:
That Mr. Ascah perfectly understands that provincially-regulated financial institutions are legal and that that is how ATB is established, but that it's somehow, all of a sudden, now beneficial for him to pretend that he doesn't, and that anyone suggesting other financial institutions be regulated in that way is suggesting something "unconstitutional".
How could it possibly be beneficial for Mr. Ascah to pretend that this idea is unconstitutional all of a sudden, I hear you ask?
Well, the answer to that question is actually the least confusing part of his article.
Contained right at the bottom of the article, under "Disclosure statement" (and conveniently excluded from most re-publications of the piece by the media) are 9 little words:
"Robert (Bob) L. Ascah is affiliated with Alberta NDP."
Of course, affiliated with is a little bit of an understatement in this case.
Mr. Ascah has donated thousands of dollars to the Alberta NDP for many years, while several of his Parkland Institute colleagues are actually running as Alberta NDP candidates in the 2023 Alberta election!
Now, as a non-partisan organization, we generally try to avoid pointing out the political affiliations of individual people.
As an organization, we base our support for ideas on whether the ideas are good or not, rather than on who is proposing them.
But, in this case, we're not criticizing the person proposing the ideas, but the lack of independence and the conflict of interest inherent in a situation where federal-government-funded researchers are published by federal-government-funded websites and re-printed by federal-government-funded newspapers.
Unfortunately, in a world where government-funded academics get government funding to write government propaganda published in government-funded media, there's really no incentive to cover the truth anymore.
As to why the federal government would want to fund researchers to write propaganda for them, and fund media outlets to publish it for them, we'll leave that one to you to answer!
In the end, this is exactly why we need more independent research and independent distribution of ideas in our society.
The Free Alberta Strategy jealously guards our independence.
That's why we never accept any money or resources from any government, regardless of political stripe.
But that's also why we need your help.
We need your help so that we can continue to do research and analysis on ways in which Alberta can fight back, such as the Sovereignty Act.
We need your help to further our work to protect Alberta's interests from a hostile and divisive federal government in Ottawa.
We need your help to grow our supporter, activist, and volunteer network across our great province.
We need your help to share our work with like-minded friends and family in order to get the word out to as many members of the public as possible.
If you're ready to help, click here:
Former Alberta premier Jason Kenney accepts role in Calgary advising law firm
By Dean Bennett in Edmonton
Jason Kenney, more than three months after stepping down as Alberta's premier, has landed a new role as a Calgary-based adviser in law firm Bennett Jones.
Kenney, who is also a former federal cabinet minister, will work in the public policy group.
Kenney says on Twitter he looks forward to the new job and that his work won't include lobbying the provincial government or its agencies.
He says Alberta's ethics commissioner has signed off on his new role and Kenney says he won't be accepting any other jobs without first checking with the commissioner.
Kenney announced last May he was stepping down as premier following a lukewarm 51 per cent vote of support in a United Conservative Party leadership review.
Kenney was instrumental in creating the UCP in a merger with his Progressive Conservatives and the Wildrose Party, but he fell out of favour with many in the combined party over COVID-19 restrictions and what was seen as a top-down management style.
It was a not an amicable departure.
Kenney publicly clashed with his eventual successor, Premier Danielle Smith, over her plan to introduce sovereignty legislation to challenge what she considers federal intrusions into provincial areas of constitutional authority.
Kenney challenged the legality and economic effect of such a bill, and resigned as a legislature member on the day Smith's sovereignty act was introduced last November.
Bennett Jones, with offices across Canada and in New York, said Kenney will provide advice on attracting investment in Canada's energy sector and with Indigenous communities.
"I'm thrilled to be joining this iconic firm, which has both deep Alberta roots and a major national presence," said Kenney in a statement Wednesday.
"Bennett Jones' Public Policy group has the greatest policy depth of any Canadian law firm, and I look forward to working with several former colleagues from both senior elected and public service roles."
This report by The Canadian Press was first published Feb. 1, 2023