Second presumptive COVID-19 case reported in Alberta
Alberta's chief medical officer of health has confirmed the province's second presumptive case of novel coronavirus, officially known as COVID-19.
The individual is a male in his forties who lives in the Edmonton zone. The case is travel-related and he is recovering in isolation at home with support from public health officials.
"While I know some Albertans may be concerned by a second case, this is not unexpected. The risk to Albertans is still considered low. We have already isolated this individual and are taking swift action to implement immediate precautions to prevent the infection from spreading."
"I have full confidence that our front-line health-care workers are ready and able to handle this challenge. Thanks to Alberta's focused preparations, this case has been quickly identified and all the immediate first steps required to protect the public and our front-line health-care staff are being taken."
The affected individual recently returned from travel in the United States. He had visited Michigan, Illinois, and Ohio, before returning to Alberta on Feb 28. He is currently in isolation at home.
The case was detected on March 6. Health officials are currently identifying close contacts of this individual and will be asking them to self-isolate at home, away from the public. They will be closely monitored by public health officials. If they do develop symptoms, health officials will coordinate getting them into care immediately while ensuring that the public and health-care workers are not exposed.
Effective immediately, Alberta will be expanding its testing protocols. All travellers returning from outside of Canada are advised to monitor their symptoms. If they experience flu-related symptoms, such as a fever or a cough, they should self-isolate and call Health Link at 811 to arrange followup testing. Returning travellers should not visit emergency departments or urgent care centres for testing. Calling 811 is the best way to get quick assessment and testing.
This applies only to returning travellers who are symptomatic with fever, or cough.
The risk of exposure is still considered low in Alberta, however this may change over the coming weeks, and if it does, we will communicate this to Albertans.
Alberta Health and Alberta Health Services will continue to closely monitor the situation, conduct surveillance and appropriate laboratory testing, and provide public health and infection control guidance.
Quick facts
The most important measures that Albertans can take to prevent respiratory illnesses, including COVID-19, is to practise good hygiene.

This includes cleaning your hands regularly, avoiding touching your face, coughing or sneezing into your elbow or sleeve, disposing of tissues appropriately, and staying home and away from others if you are sick.

Anyone who has health concerns or is experiencing symptoms of COVID-19 should contact Health Link 811 to see if followup testing is required.
For recommendations on protecting yourself and your community, visit alberta.ca/COVID19.
Aurora Cannabis to raise $33.8M in share offering, plans to repay convertible debt
EDMONTON — Shares of Aurora Cannabis Inc. were down more than 10 per cent after the cannabis company announced plans to raise $33.8 million in a share offering.
The company says Canaccord Genuity has agreed to buy, on a bought deal basis, 46,250,000 shares of the company at a price of 73 cents per share.
It has also granted Canaccord Genuity an over-allotment option for up to an additional 6,937,500 shares on the same terms. If the over-allotment option is exercised in full, the offering will total $38.8 million.
Aurora says it plans to use the money raised to repay the remainder of its outstanding convertible senior notes at or prior to maturity.
The company says the remainder, if any, will be used for strategic purposes, including potential acquisitions.
Aurora's stock price was down 13 per cent at 79 cents per share in early trading on the Toronto Stock Exchange.
This report by The Canadian Press was first published Sept. 28, 2023.
Companies in this story: (TSX:ACB)
The Canadian Press
Running Reins Ranch in Red Deer County picks up $250,000 grant from province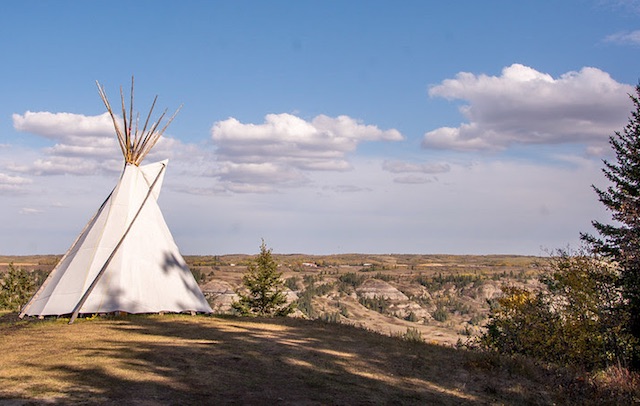 Running Reins Ranch partners with members of the local Indigenous community to set-up teepee accommodations and host regular cultural programming for guests.
Tourism investment fuels growth in rural Alberta
Alberta's government continues to support regional tourism opportunities across the province, generating jobs and new tourism destinations for locals and visitors alike.
Ahead of World Tourism Day 2023, Minister of Tourism and Sport Joseph Schow visited Running Reins Ranch to see first-hand how tourism investment grants are making a difference in the lives of Albertans.
"Alberta's government is proud to invest in growing visitor destinations like Running Reins Ranch that celebrate the richness and diversity of Alberta's rural destinations and provide a sustainable tourism experience for visitors to enjoy."
As part of the Tourism Investment Program, Running Reins Ranch received a $250,000 grant from Travel Alberta.
"Our investment will support the building of additional unique accommodations at the ranch that will triple their capacity, emphasize their year-round offerings and create five new full-time jobs. This investment in Running Reins Ranch is a perfect example of how Travel Alberta is driving tourism growth in rural communities across the province."
Running Reins is located east of Innisfail, offering cabin and teepee accommodations and a wide range of outdoor activities for visitors looking to combine the beauty of the Prairies with farm experiences for a one-of-a-kind getaway.
Right to Left: Minister of Tourism and Sport Joseph Schow, Owners of Running Reins Ranch Terry and Janice Scott, and team member Grace Finlan.
"This funding is a game-changer for us and our business. We are excited to bring our vision to life and provide visitors with unforgettable experiences while supporting the economic growth of the surrounding community."
Tourism is Alberta's No. 1 service export sector. In 2019, Alberta welcomed 34.6 million visitors, generating $10.1 billion in expenditures and supporting more than 80,000 full-time jobs. The Tourism Investment Program is Travel Alberta's commitment to investing $15 million annually with communities and operators to develop the province's tourism sector. Developing Alberta's rural and agri-tourism sector is an essential component of the government's efforts to grow Alberta's tourism economy to more than $20 billion by 2035.
Quick facts
In 2022-23, Travel Alberta funded 166 projects across 73 communities – about 75 per cent of the projects and 70 per cent of the funding were in smaller urban and rural areas of the province.
In December 2022, Alberta's government released its Economic Development in Rural Alberta Plan, with supporting initiatives that demonstrate the government's commitment to building healthy and prosperous communities across rural Alberta and Indigenous communities.